Top 10 Christmas Desserts
---
Most Popular Christmas Desserts •
Let's take a look at the best Holiday dessert recipes, award-winning Christmas dessert recipes and the Top 10 Holiday desserts that are NOT the standard pumpkin pie or pecan pie – these are unique Christmas dessert recipes.
These just might be the best Christmas dessert recipes EVER?
Easy Desserts for a Christmas Party
When it comes to EASY Christmas desserts for a Christmas party or family get-together, you have GOT to check out these Christmas dessert recipes below – they're super easy and sooooo delicious.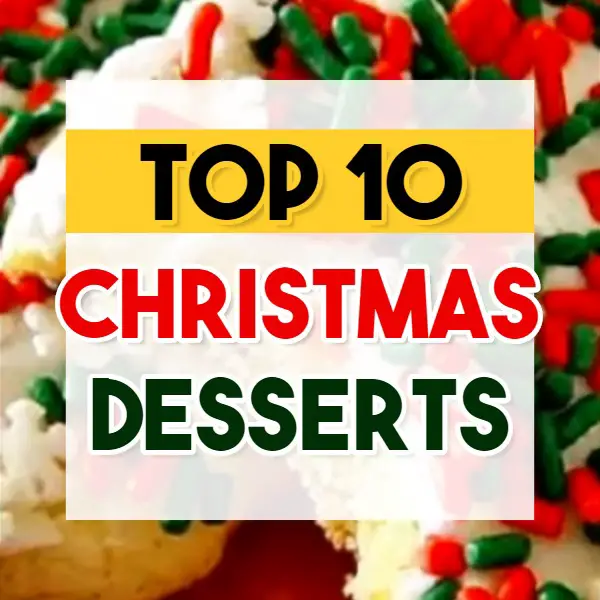 Most Popular Christmas Desserts
If you're looking for more traditional Holiday desserts, here are the most popular Christmas desserts:
Pumpkin Pie
Pecan Pie
Sugar Cookies
BuckEyes (chocolate peanut butter balls)
Apple Pie
Fruit Cake
Gingerbread Cookies
10 Easy Christmas Desserts
If you want to make unique Christmas desserts that are easy AND will NOT be what everyone else is bringing, try these 10 unique and easy Christmas desserts:
More Yummy Holiday Desserts
Need a Gift Idea?

Take a look at what our readers are buying right now...