Ready to make some smoothies with frozen fruit? Let's take a look at the best blenders for frozen fruit smoothies, some recipes, and easy instructions to make a smoothie using frozen fruit.
✅ Best Blenders for Frozen Fruit Smoothies
 Ninja Professional Blender (BL660)✅ See This Nutri Ninja Pro (BL456)✅ See This Ninja Mega Kitchen System (BL770)✅ See This
Frozen fruit smoothies come in many varieties. They can differ in taste, texture, and ingredients. The important thing to remember is to keep them as healthy as possible using these simple guidelines.
How To Make Frozen Fruit Smoothies
Frozen Fruit Smoothie Ingredients
There are a few basics to get you started with smoothies, which you can then build upon as your tastes change.
Best Frozen Fruits for Smoothies:
Bananas, berries of all types, peaches, apples, nectarines, pears, mangos, kiwi, and pineapple are all great fruits to use for your frozen fruit smoothies.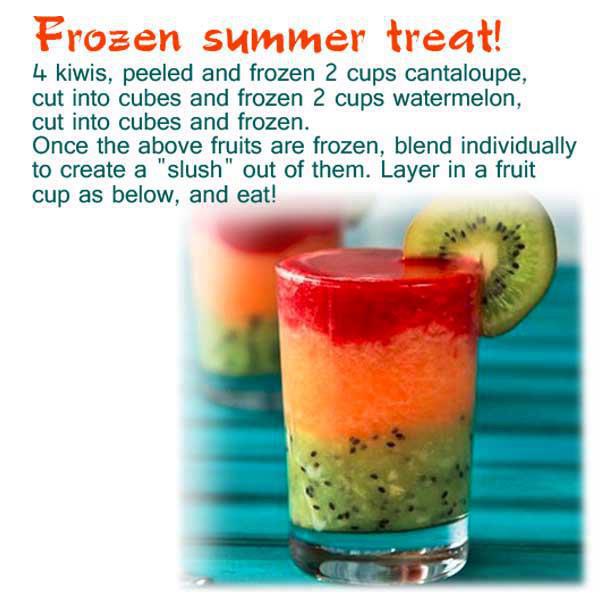 Liquids for Frozen Fruit Smoothies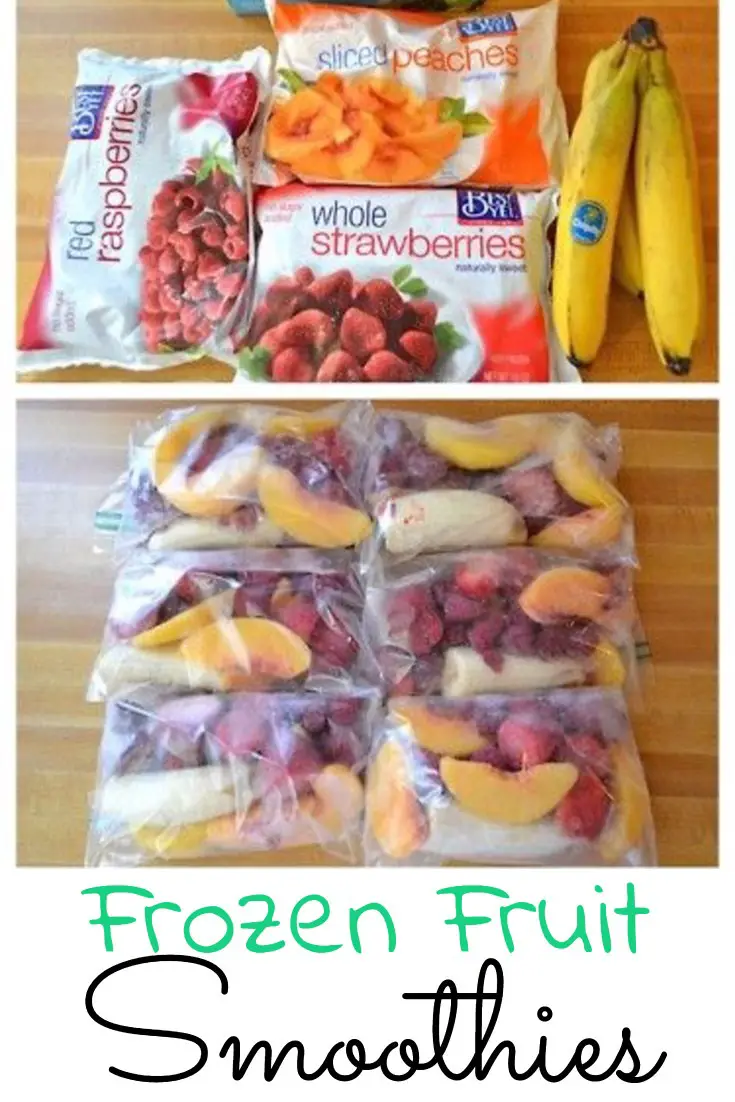 A liquid is added to the blender as you are making your smoothie. The type and amount of liquid will determine how thick it becomes.
Commonly used liquids such as water, milk (2% or skim is fine and will help reduce the fat and calories in your diet), fruit juice, rice milk, or soy milk will make differing flavors of smoothie.
Remember to use unsweetened juice. You really don't need or want the sugar or high fructose corn syrup commonly found in sweetened juices.
Also important to note: if you're using frozen fruit in your smoothies, you most likely will NOT need as much liquid.
Thickeners for Frozen Fruit Smoothies
Often used thickeners include low-fat yogurt, frozen fruit, a cup of ice, or a small can of frozen juice concentrate (read the label for added sugar or other sweetener).
The basic recipes are centered around one part fruit, one part liquid, and two parts thickener. You can pick and choose any combination of these that you want to experiment with. Add more liquid or thickener as needed to reach the desired consistency.
Don't be afraid to be daring in selecting your ingredients. You really can't go wrong. If sweetener is needed remember to use crystalline fructose or honey because they are more "body friendly." Usually, the fruit is sweet enough to satisfy your sweet tooth.
Serve immediately if possible because the taste is at its height. Refrigerating is possible but the flavor and texture suffer.
Frozen fruit smoothies can be used as a healthy breakfast food, a healthy snack, or even as a dessert. Try them you'll like them.
Best Blenders For Smoothies with Frozen Fruit
Chocolate? Yes! Peanut Butter? Yes! How about a healthy chocolate peanut butter smoothie recipe that is so easy to make AND good for you? If you work out or just would like a healthy low calorie snack there's nothing like a chocolate peanut butter smoothie. Only problem is: there are …
Do you make meal prep pre-made smoothie bags and put them in your freezer to save time in the morning? So do I! I love being able to prepare my breakfast smoothie ingredients, put them in a baggie, and toss them in the freezer all in one batch so all I have to do is pop a baggie full in my blender and go.
Let's Make EASY Smoothies with a Nutri Ninja Smoothie Maker! Is the Nutri Ninja Auto IQ Blender REALLY worth the money and all the "best blender EVER" hype? Are there better blender options than the Ninja Auto IQ model? Is this just another over-priced junky blender or a great kitchen appliance?
Let's talk CHOCOLATE smoothies. The fast and easy chocolate smoothie recipes below are both delicious AND healthy. The smoothie drinks of today have gone from the traditional to the bizarre. That's because smoothies are very versatile – you can mix almost anything, and yet, it will still usually taste good.