---
Easy Leprechaun Trap Projects For Kids To Make – all made with a shoebox!
Need some easy leprechaun traps that might actually work? Preschool and Kindergarten kids LOVE to make trap boxes to catch leprechauns every St Patrick's Day hoping they'll work to catch a magical leprechaun.
Below are 27 easy ways to make a leprechaun trap out of a shoe box.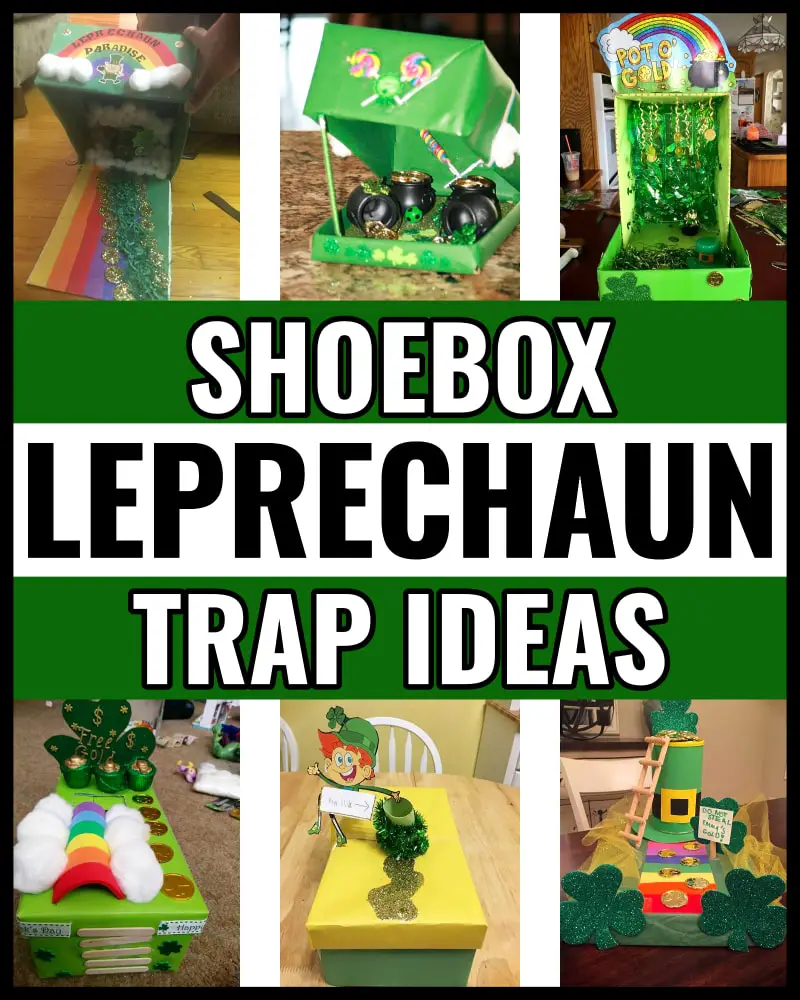 Welcome to Life Hacks for Moms - we hope you enjoy all our tips and tricks for busy moms! Please note that we use affiliate links and ads to generate income at no cost to you.
---
Leprechaun Shoebox Traps
These awesome leprechaun trap project ideas below are all made with a shoebox or just a shoe box lid.
Kids love making homemade leprechaun traps – such a fun and creative St Patrick's Day craft for kids of all ages.
Making a leprechaun trap sparks their imagination and lets their imagination go wild when they are trying to create a leprechaun trap that works.
Be sure to read How To Catch a Leprechaun to round out this craft theme.
What if they DO catch a leprechaun? Be sure to ASK the child what they'd do – you'll love the answers!
So let's grab an old shoe box, some cheap Dollar Tree craft supplies, gold coins for a pot of gold, stickers, candy, popsicle sticks and markers to catch some leprechauns!
Be sure your leprechaun trap has a trap door like in the picture below: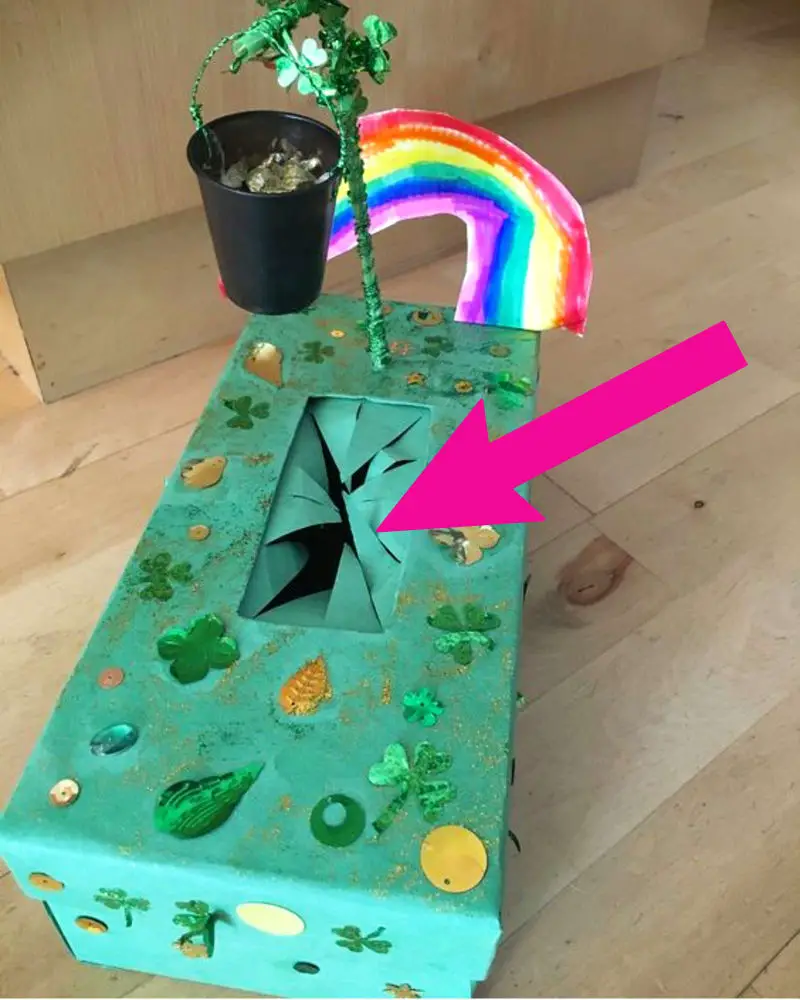 Or, prop the shoebox lid up so the box closes to trap the leprechaun.
Leprechaun Trap Project Ideas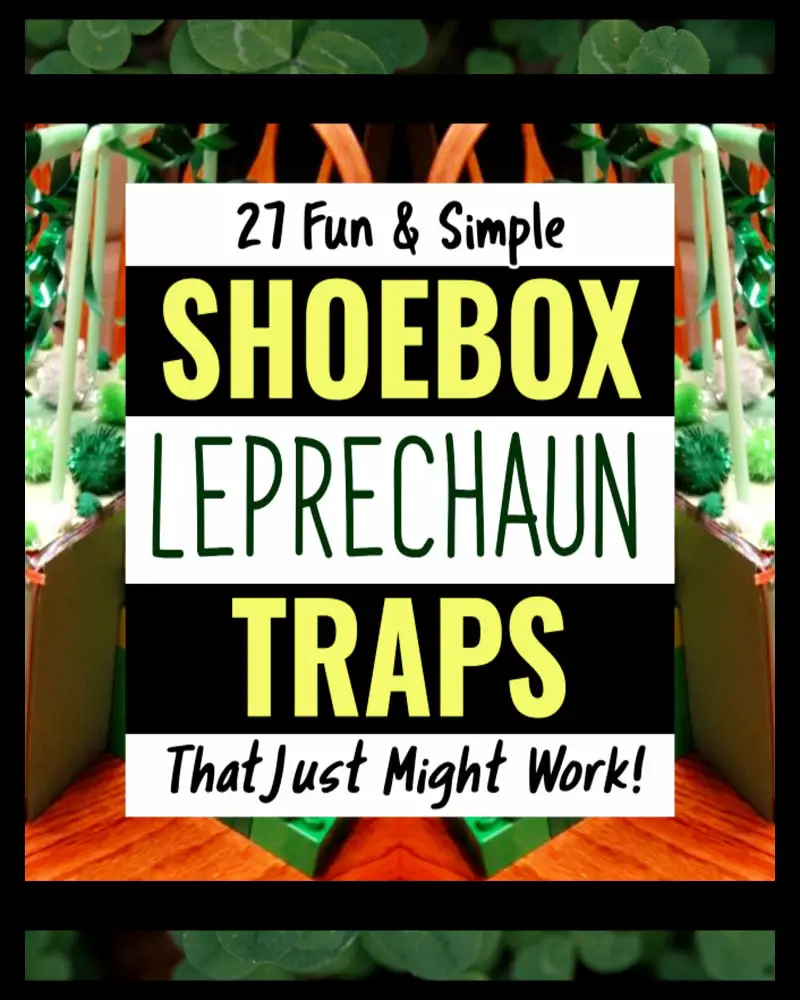 Below are 27 fun and easy homemade kindergarten leprechaun trap ideas – we think these are the BEST leprechaun traps for young kids to make at home or as a St Patricks Day school project.
1. Simple Leprechaun Trap For Kindergarten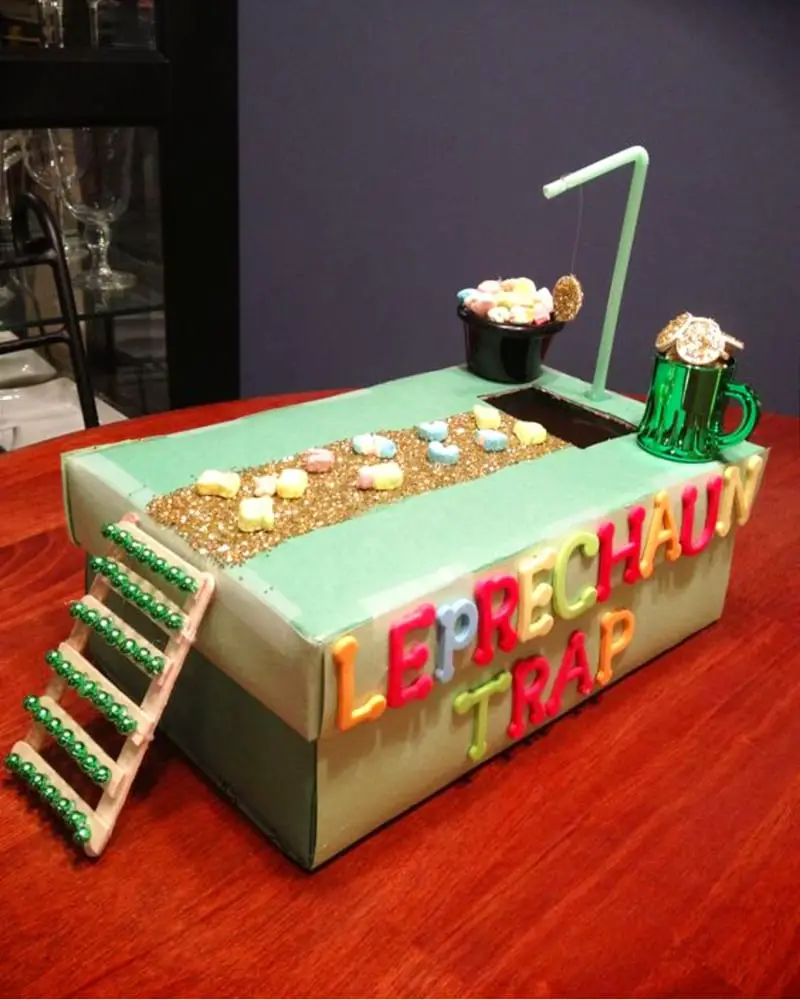 2. Easy Leprechaun Trap Box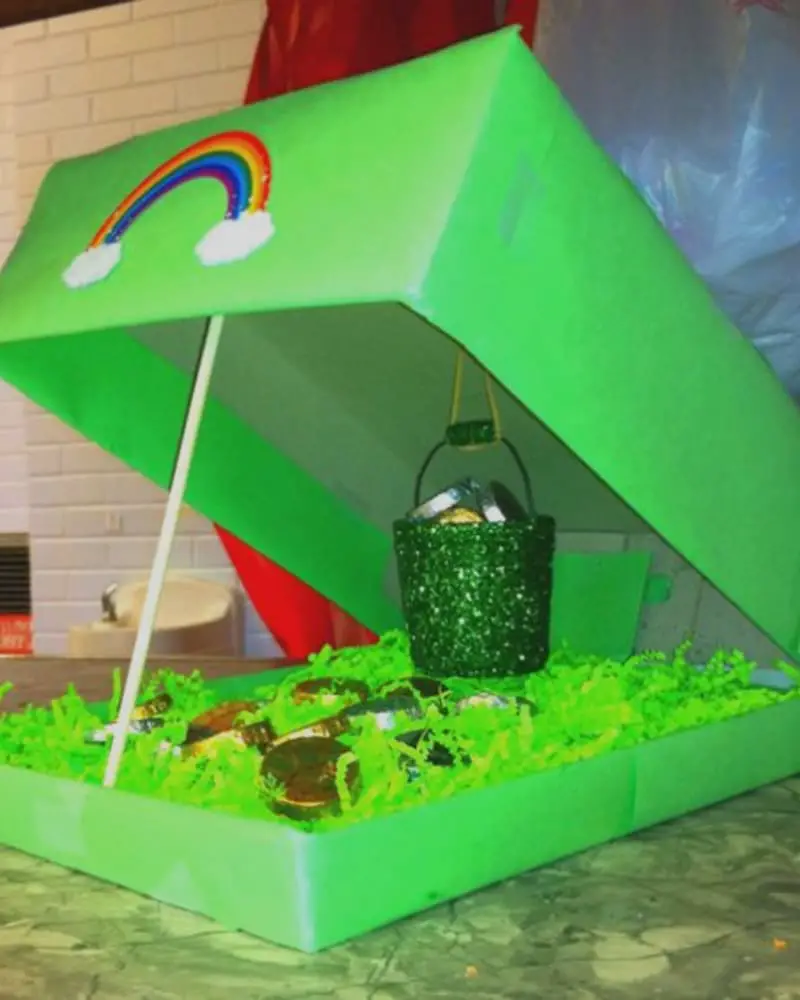 3. AWESOME Leprechaun Trap Idea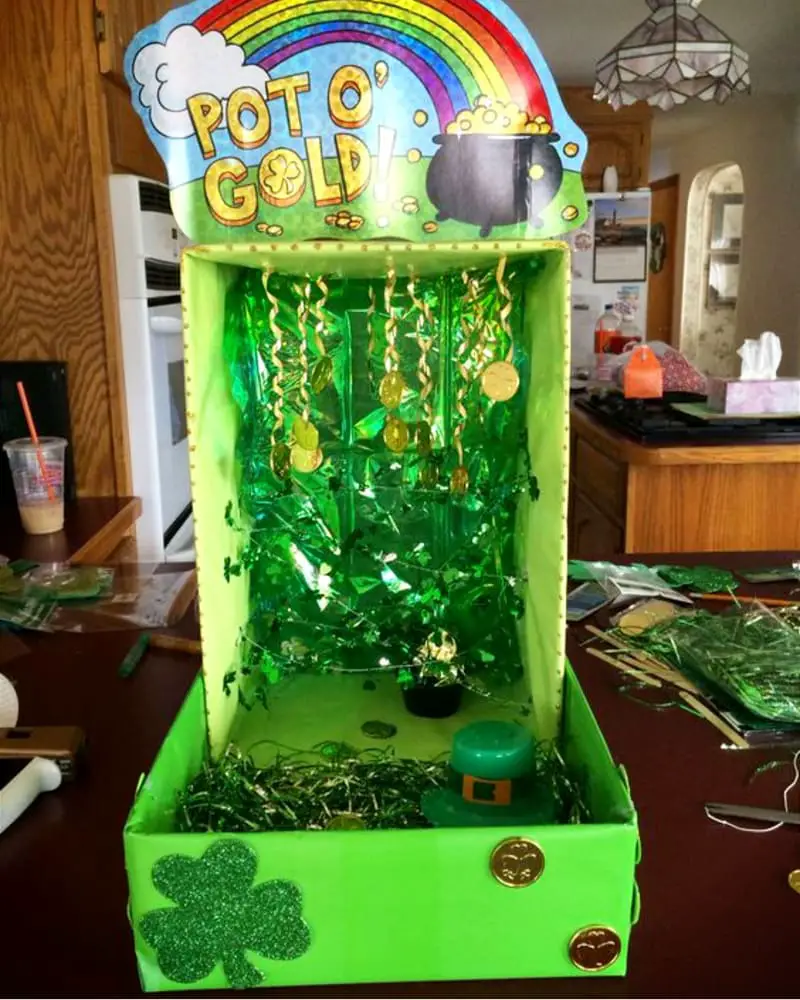 4. Rainbow Leprechaun Trap
5. 1st Grade Leprechaun Trap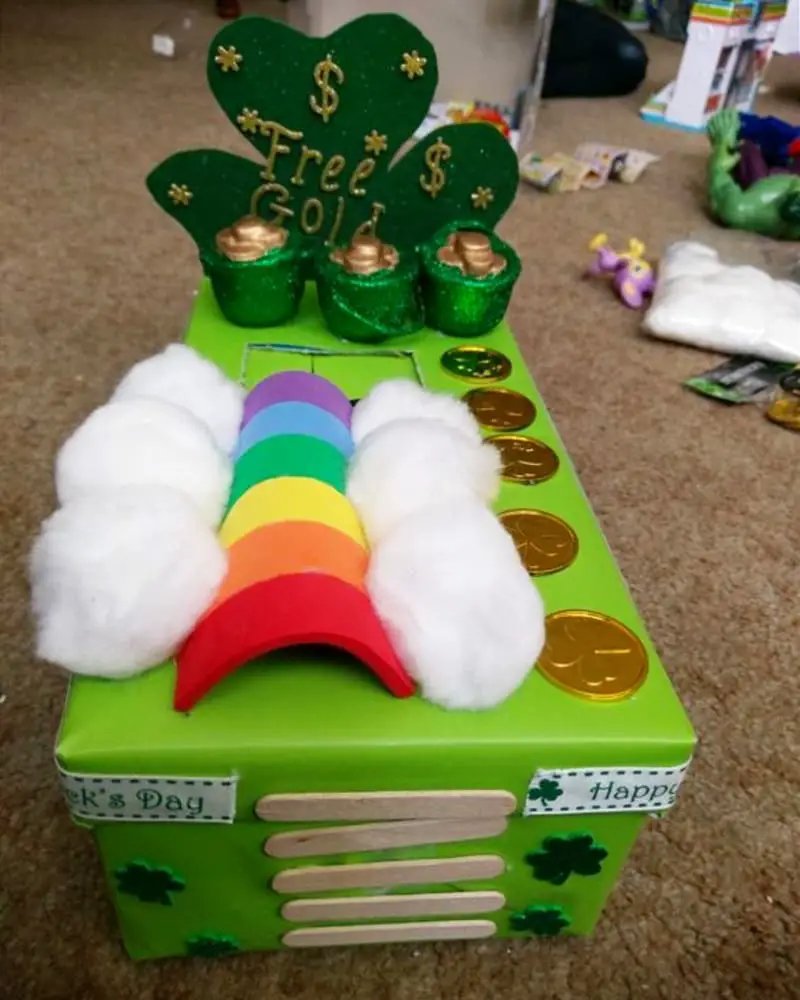 6. PreK Leprechaun Trap Box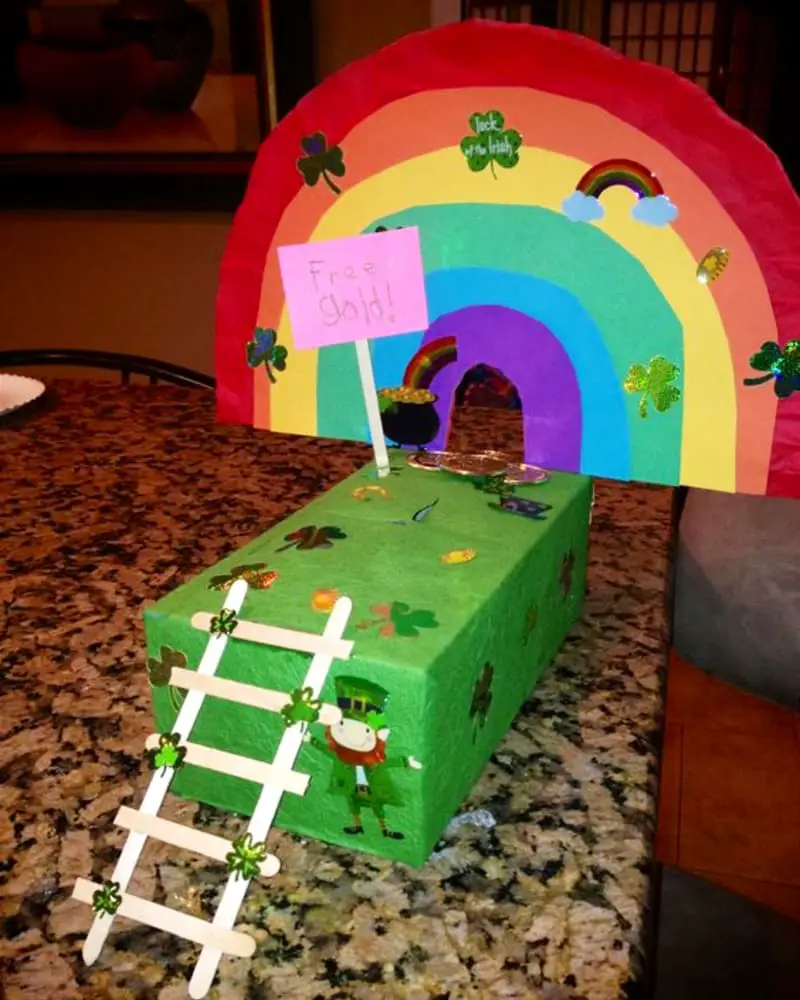 7. ShoeBox Lid Leprechaun Trap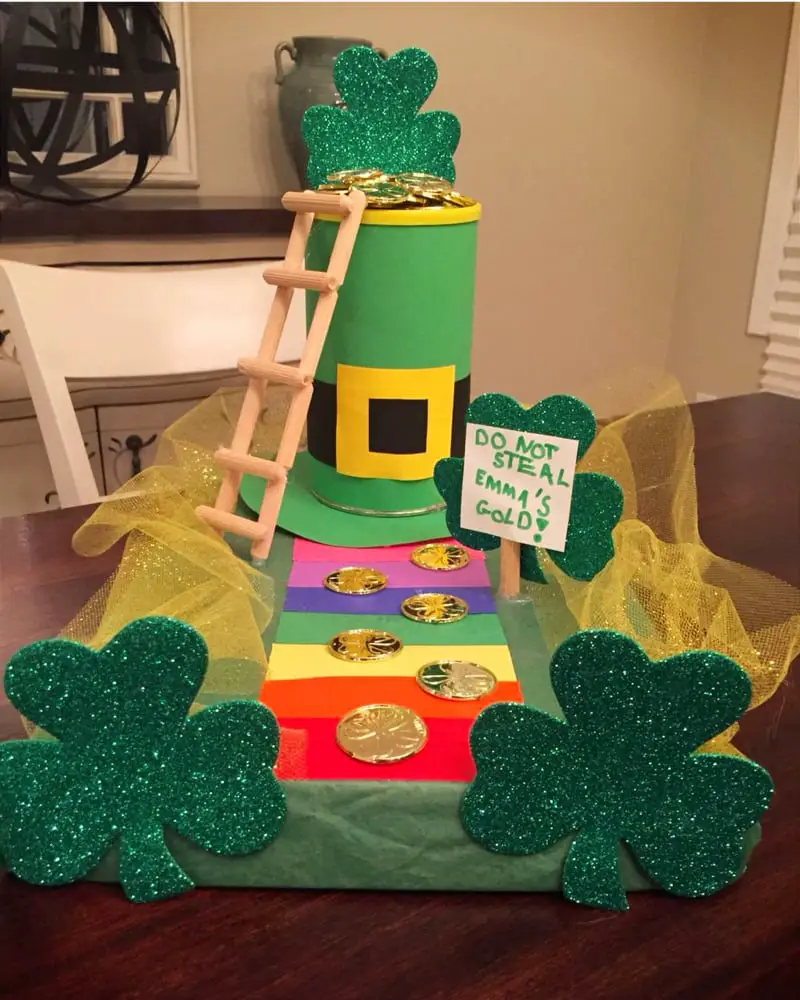 How To Make a Leprechaun Trap Box
Here's a quick video showing how to make a leprechaun trap box step by step.
Here's what you'll learn:
How To Make a Simple Leprechaun Trap-VIDEO BELOW
Supplies You'll Need
How To Make The Trap Door
How To Wrap The Leprechaun Trap
How To Attract Leprechauns
How To Decorate a Leprechaun Trap
How To Make a Trap Box Ladder
What if the Leprechaun Trap Does NOT Work?
It's really hard to catch a leprechaun so if you know HOW to catch a leprechaun and make a trap box that WORKS – awesome!
But what if it does NOT work?
You can leave a note like this from the elusive leprechaun and leave some St Patrick's Day themed treats.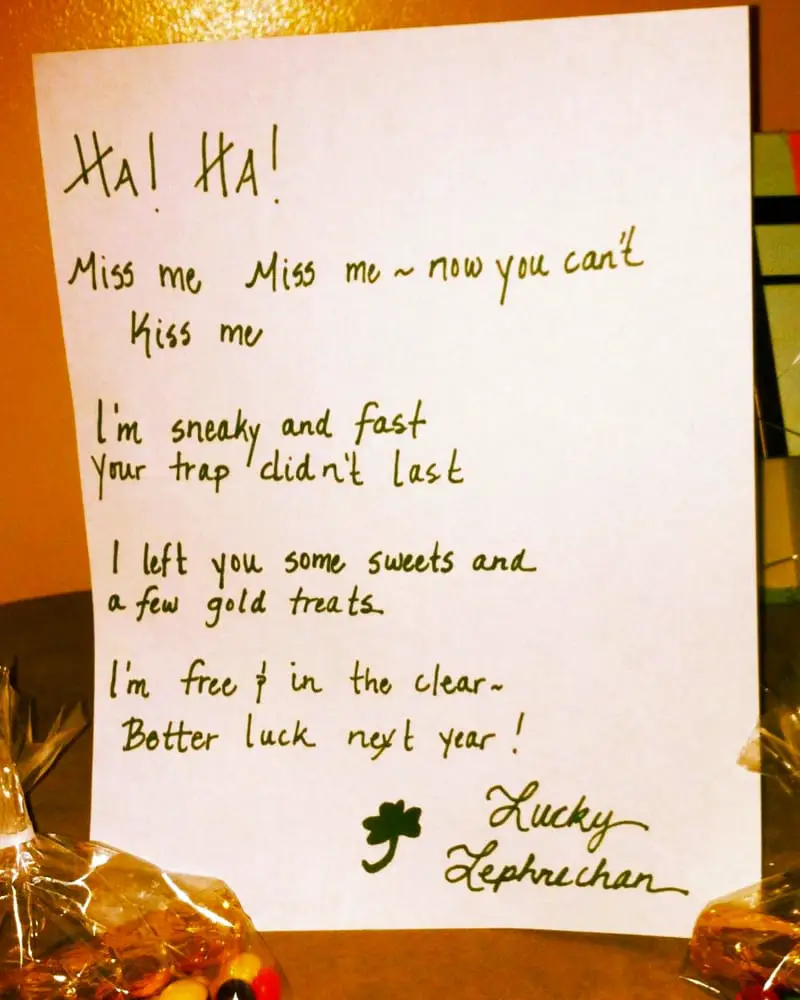 The note from the leprechaun says:
HA! HA!
Miss me, Miss me – now you can't kiss me
I'm sneaky and fast
Your trap didn't last
I left you some sweets
and a few gold treats
I'm free & in the clear –
Better luck next year!
– Lucky Leprechaun
 How to Catch a Leprechaun✅ Get More Info How to Build a Leprechaun Trap✅ Get More Info
Miss Anything?
Go back to the top of: ==>> Leprechaun Trap Ideas
Go back to a specific section: