---
Reunion Gift Basket And Prize Ideas – Tricky Tray Baskets and Class Reunion Raffle Basket Ideas For Adults and Fundraising.
Trying to come up with party favors, tricky tray gift baskets and raffle prizes for your class reunion fundraiser is a BIG job for anyone on the planning committee, but it's an IMPORTANT job if one of your goals is fundraising of any sort. Raffle auctions are perfect for class reunions (or ANY type of reunion, like a family reunion) to raise money or just as fun reunion games with prizes that everyone enjoys.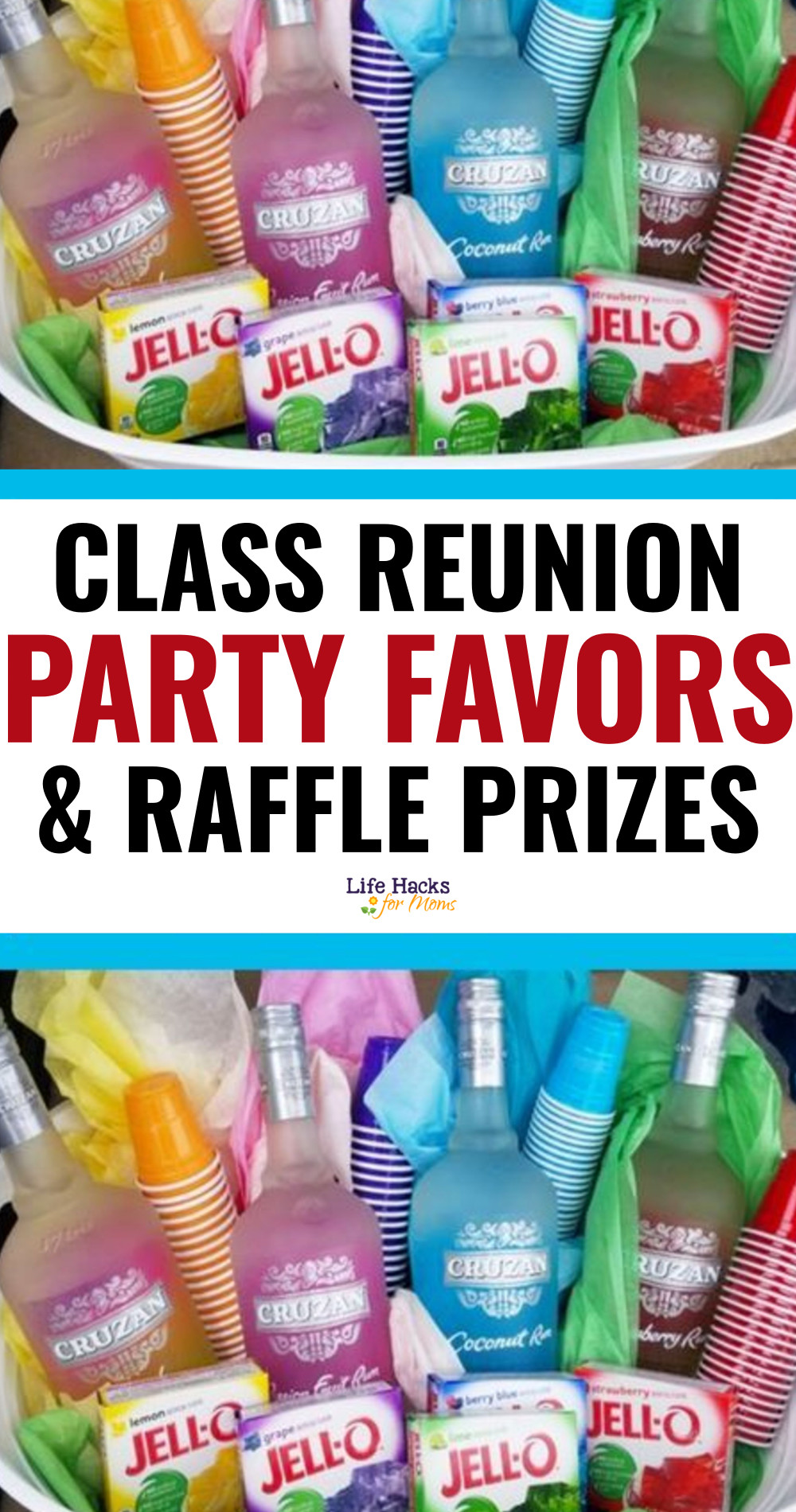 Welcome to Life Hacks for Moms - we hope you enjoy all our tips and tricks for busy moms! Please note that we use affiliate links and ads to generate income at no cost to you.
---
Class Reunion Raffle Ideas
Below are some profitable class reunion raffle ideas that are easy enough to organize yet make good money for your committee, booster club, etc.
Tip: We also have a BIG church supper and do these same raffles to raise money to THROW our class reunion and to make these raffle basket prizes.
✅ Need FREE items to put IN your gift baskets?
Read: Where To Get Raffle Basket Donations For FREE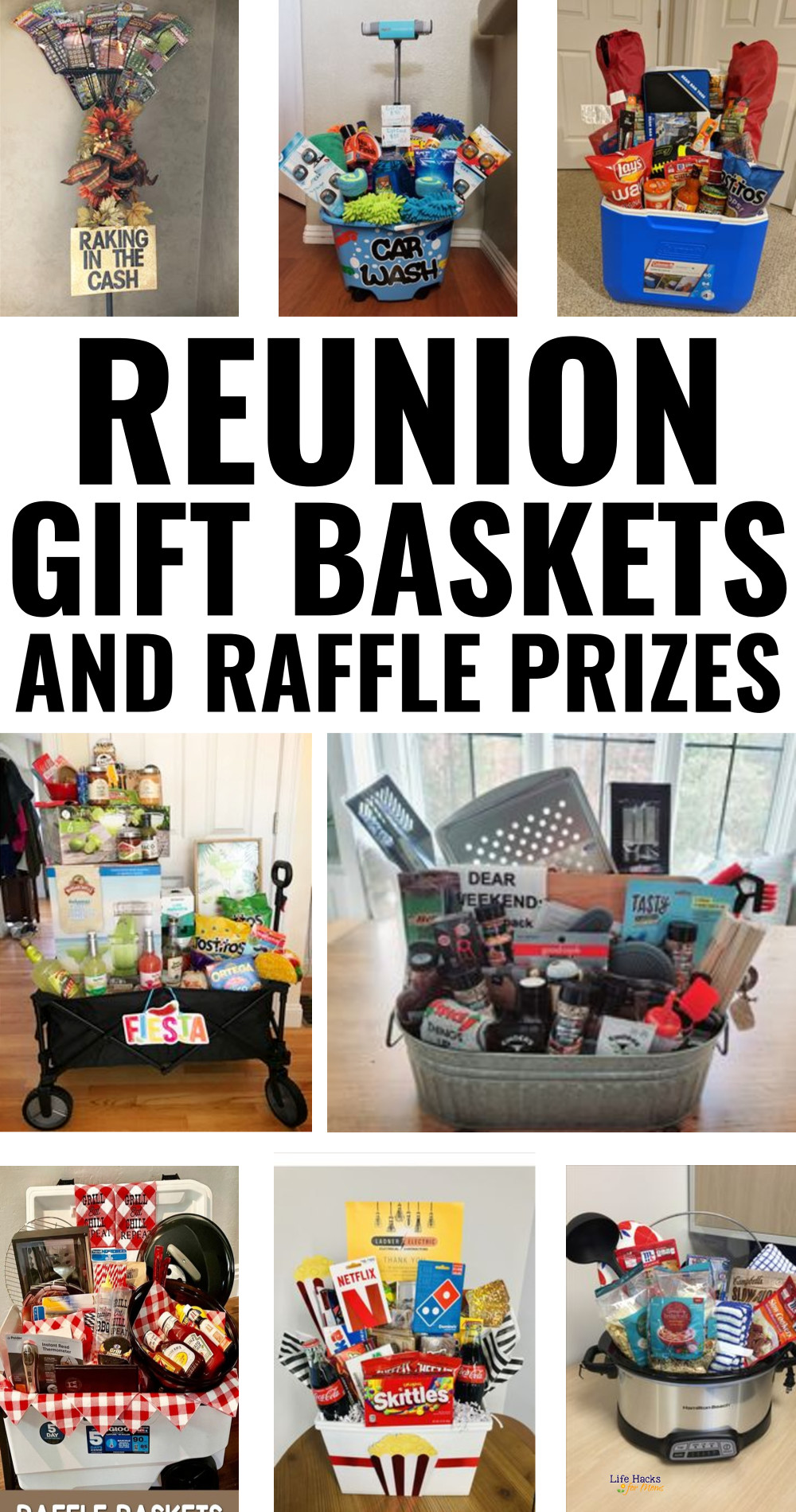 Gift baskets are one of my favorite topics, so let's jump in and talk about your class reunion plans and how raffle baskets will fit right in.
Tricky Tray Basket Ideas
Tricky Tray baskets are basically the same as raffle baskets-for examples see pictures below-the only real difference is HOW they are auctioned off.
Tricky Tray baskets are also called 'Penny Auctions', 'Brown Bag Auctions' and 'Chinese Basket Auctions' – they're a lot of fun AND raise a significant amount of money without people having to DONATE a lot of money individually.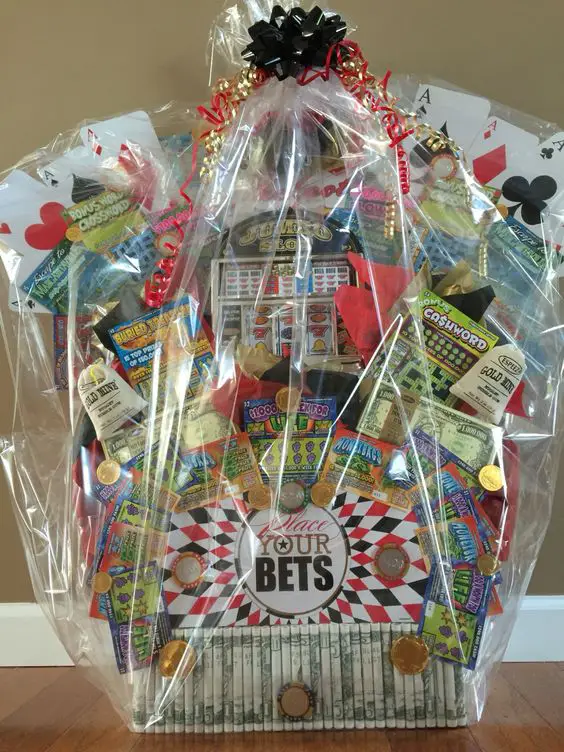 In short, here's how a Trick Tray Auction works.
Your Tricky Tray Auction guests will be able to buy a large quantity of raffle tickets for a low price.
All raffle baskets and tricky trays and prizes are set out on tables with a canister or brown paper bag next to each prize.
Auctions guests write their name on each of the raffle tickets and then go around the prize tables and put a raffle ticket into the canister or bag for any prize they'd like to win.
Participants can put multiple raffle tickets in the canister for any single prize or spread their purchased raffle tickets among all the prizes however they choose.
After a set amount of time has passed and a drawing is held for each prize basket by picking from the raffle tickets from that item only.
It's a lot of fun AND it enables those that really can't afford to spend a lot to participate and hopefully win something.
Here's how a Tricky Tray Auction would look set up at a class reunion or any other fundraiser: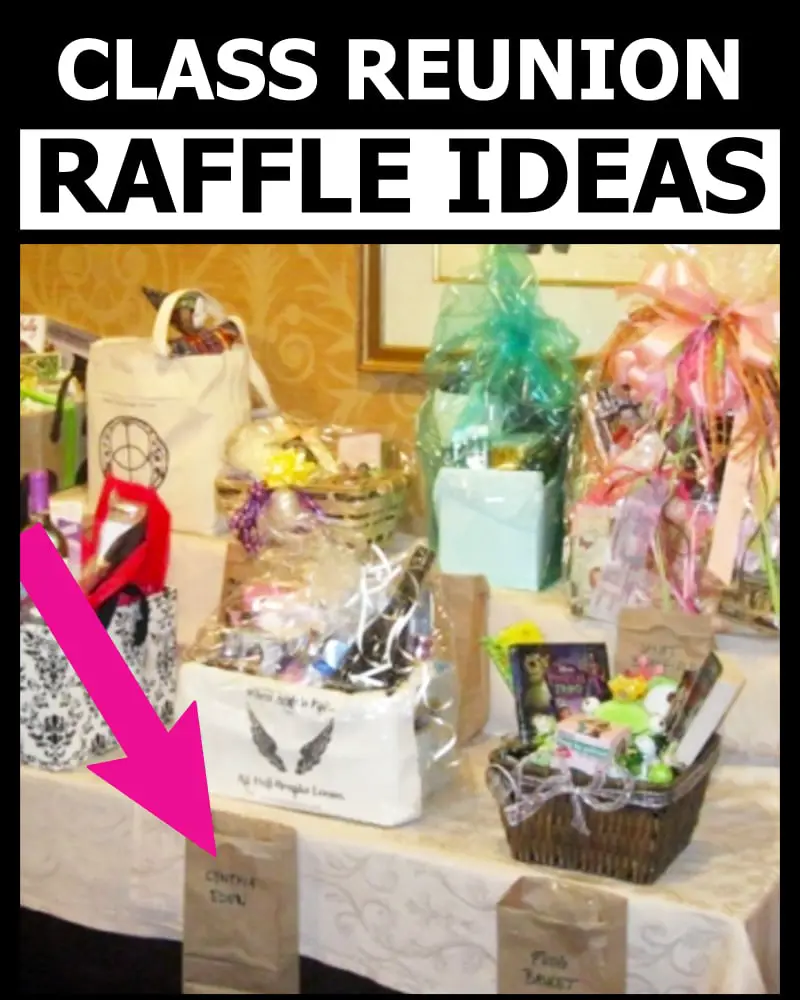 Tricky Tray auctions can be as big as you want them to be.
Here is a video of a HUGE tricky tray auction:
50/50 Raffle
Like the name suggests, in s 50/50 raffle 50% of the ticket sales go to a winner and 50% to the association. For example, if you sell 80 tickets for $1 each, the winner would take home $40 and the remaining $40 would be revenue for the organization.
This type of raffle is easy to administer, and doesn't require up-front investment. However, you will need to sell lots of tickets to make substantial money.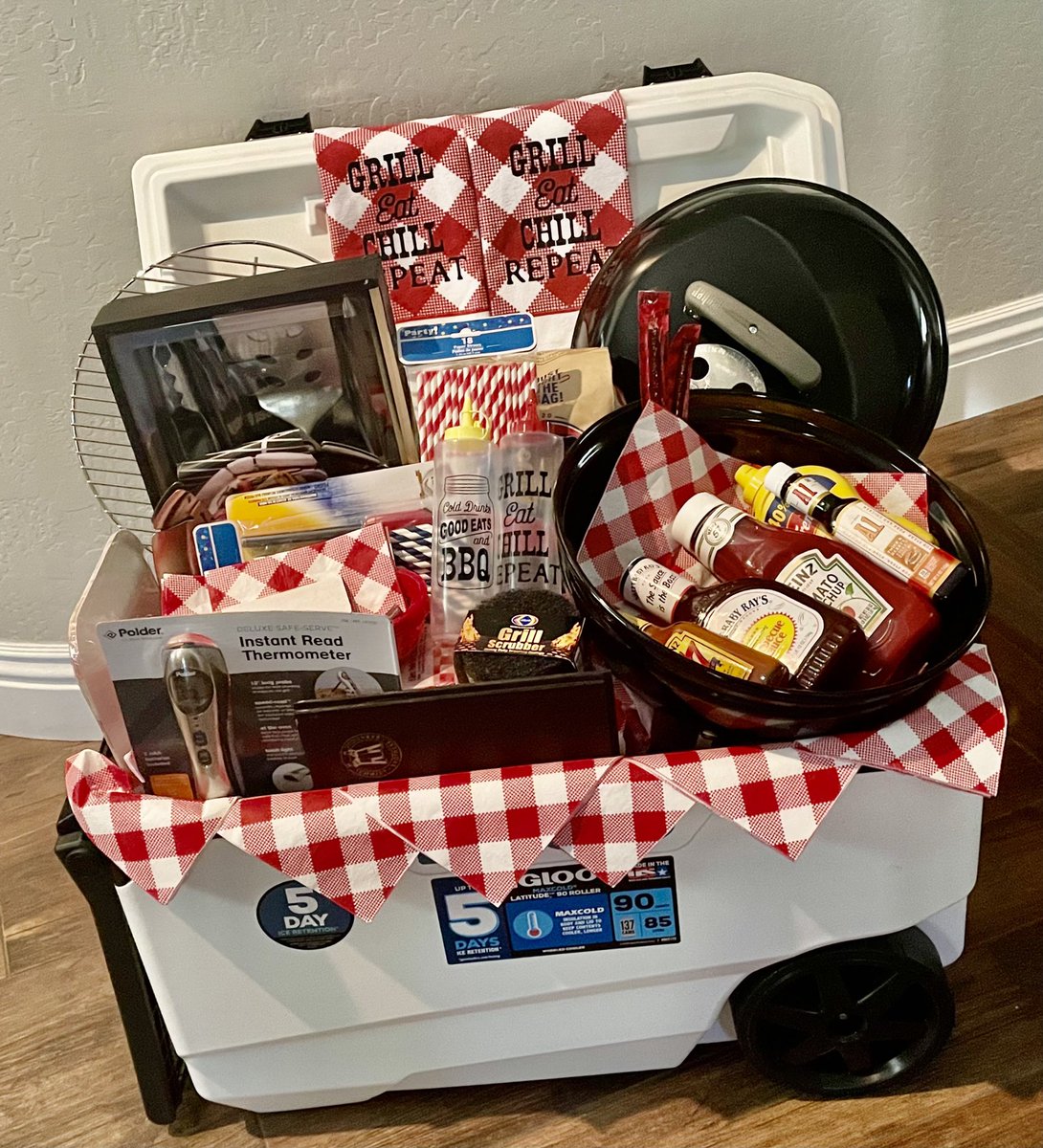 Silent Auction
A silent auction can be a fun event for your organization, or for more income you can have members bring friends.
Prizes are placed on tables with a bid sheet in front of the items. Participants write the amount they will spend for the item, and the person with the highest bid gets to take the item home.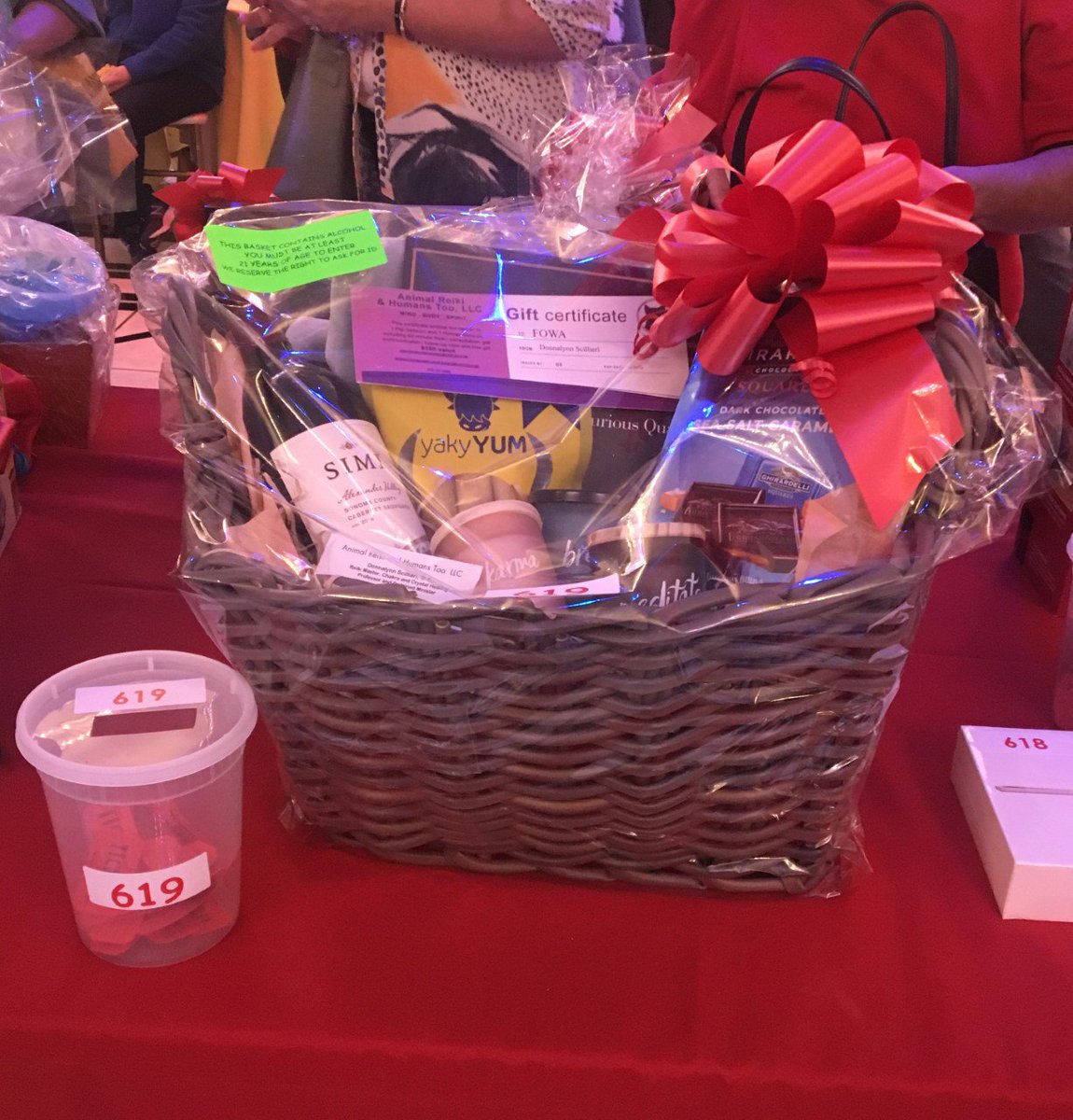 To make this a revenue generating event, however, you will need to get the prizes donated. Then the association keeps the winning bidder's payment.
Often, your local Mary Kay, Avon, and other independent sales reps will provide a prize for the exposure generated by the auction. Allow them to provide a stack of business cards next to the prize so all attendees can take home the sales person's contact information.
Big Ticket Raffle Grand Prize
A raffle with a large prize, such as a vacation, date night package or a spa day, may get more interest and buzz within your organization. If you don't want to purchase the item from your association, you can look for local or industry relevant sponsors to donate the item.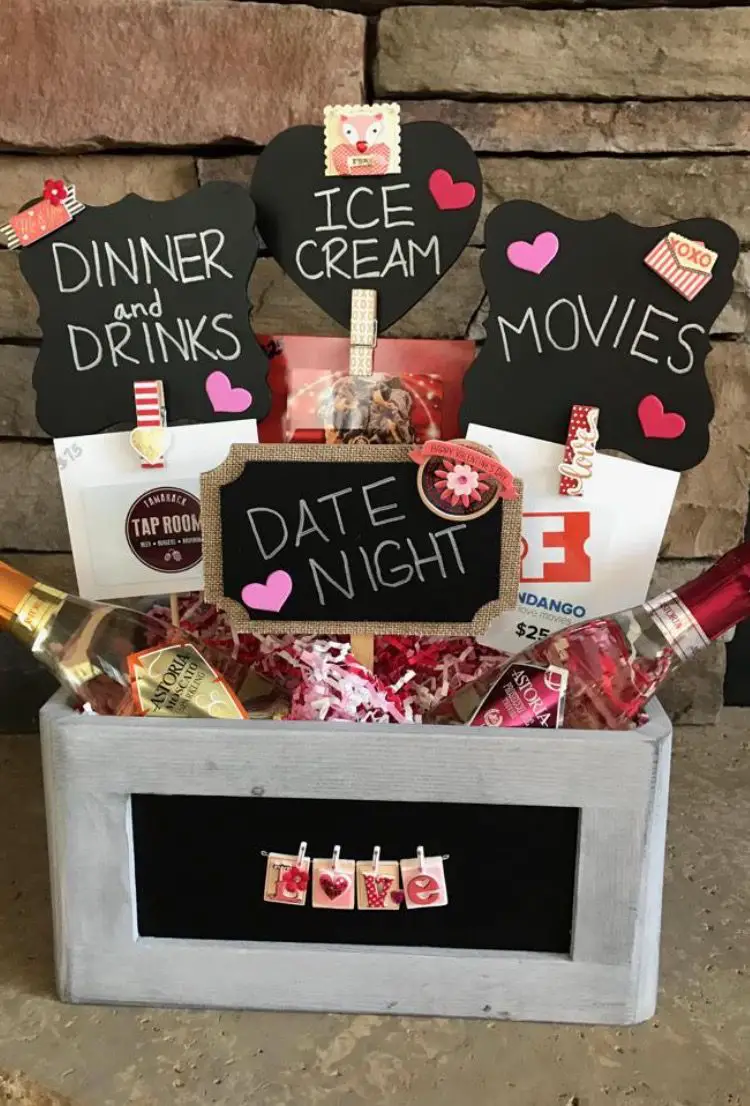 If you purchase the prize, be confident you can sell enough tickets to at least cover the cost of the prize so you do not lose any money; but of course your organization's goal is to sell as many tickets as possible.
To make your class reunion's fundraising as successful as possible, secure your prizes well in advance and take time to promote the raffle or auction prior to the event.
Balloon Raffle
I went to a class reunion with my husband 2 years ago and instead of a standard auction where they sold tickets to win the raffle baskets, they instead sold balloons.
When someone bought a balloon, they would write their name on it.
When it was time to "raffle" off an auction basket, those that bought balloons, would blow them up without tying them and then all let them go at the same time.
The deflated balloon that landed on, or closest to, the raffle gift basket won!
It was a LOT of fun!
Since it's was a reunion for those that graduated in the 80's this raffle basket was the one ALL the women fought over…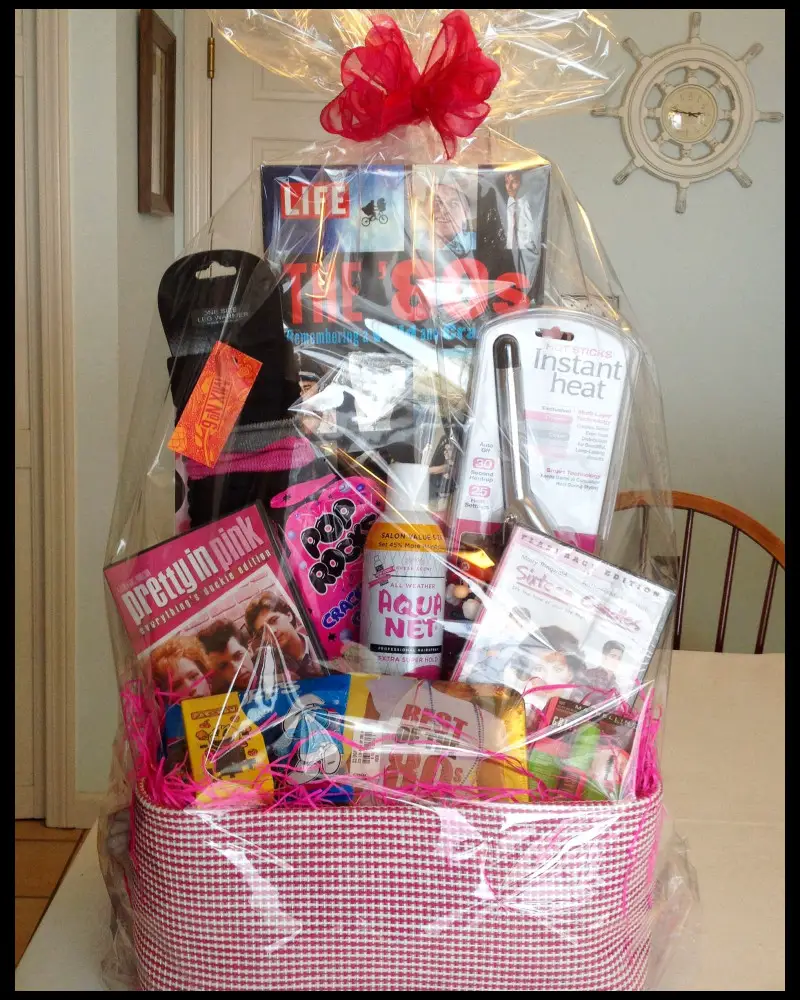 Talk about a blast from the past – just look at all the fun items in that 80's themed raffle basket!
Silent Auction Or Raffle?
Before you choose to pick one a silent auction or raffle for your class reunion, it is a good idea to consider your time frame, who your donors are, what the raffle items are that would be available and your budget.
If you are considering having a silent auction for your class reunion you'll need to start planning, getting donated items, etc at LEAST 6 months before your reunion date. Silent auctions take time to plan mainly because you'll need really good donated items.
The upside of all that planning for a true silent auction, is that this type of fundraisers tends to make much more money for your booster club or charity than a basic raffle does.
On the other hand a raffle is something that can be setup rather quickly and without a lot of money.
The only money needed would be the item that could be won and the cost of the raffle tickets.
For class reunions, I always recommend a prize committee that either donates the raffle baskets and/or sources donated items to put IN the raffle baskets.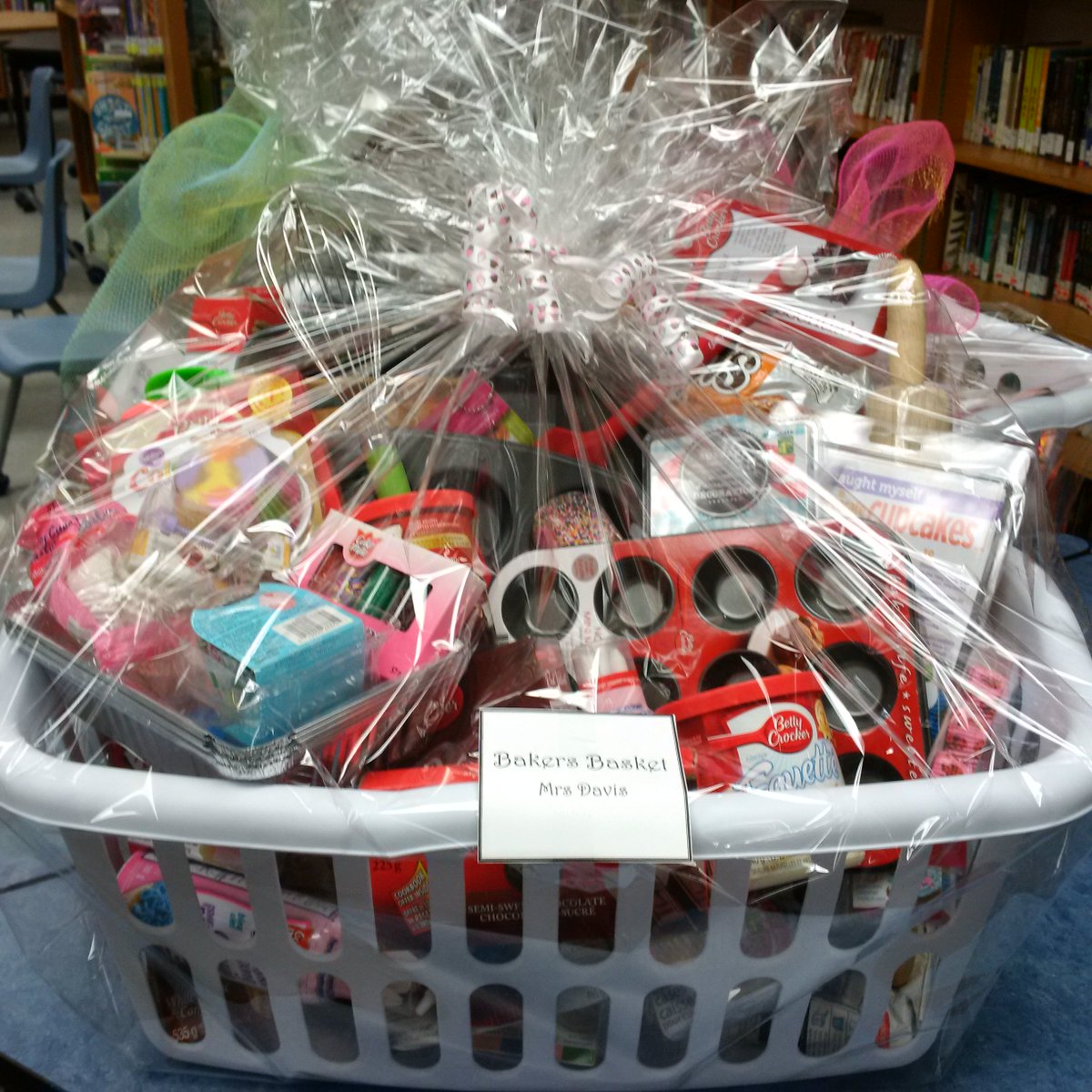 When trying to decide on which option is better for your charity, it is a good idea to consider that a lot more people will enter into a raffle, not as many will bid on a silent auction item in hopes of getting it at the end of an reunion. People entering into a raffle aren't overly concerned with winning any specific item. Instead, their intentions are usually just to contribute to the booster club and support their class reunion organizers for next year.
What To Read Next:
Miss Anything?
Go back to the top of: ==>> Class Reunion Raffle Ideas
Go back to a specific section: