DIY Baby Gift Baskets Ideas – Unique Baby Shower Gift Baskets To Make
What moms REALLY want for baby shower gifts! Such cute and UNIQUE baby shower basket ideas! Learn how to put together a baby shower gift basket and how to make a baby shower gift basket at home on a budget. These baby shower basket essentials are the best baby shower gift for mom who has everything or the mom to be who NEEDS everything.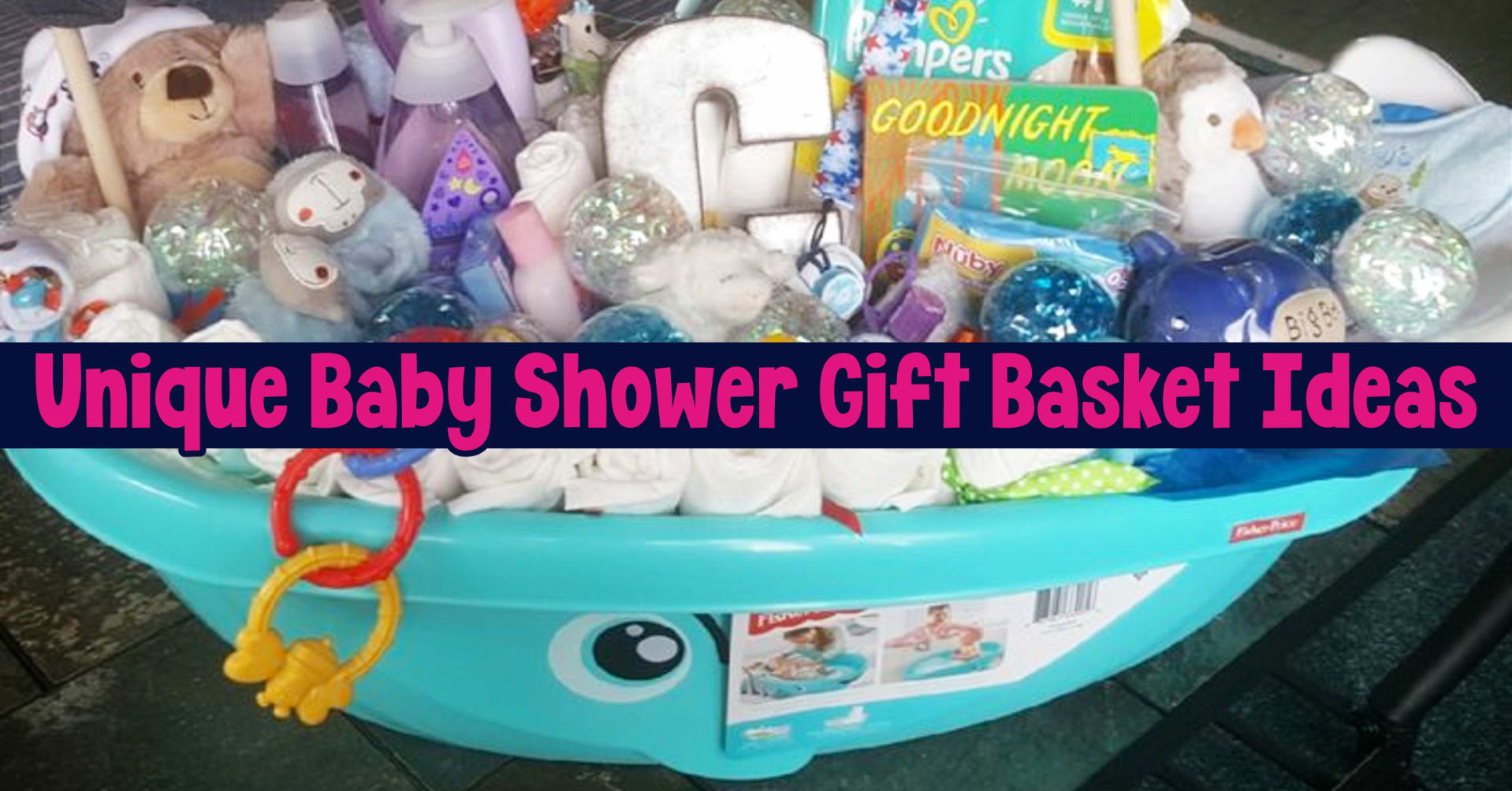 Creative Baby Shower Gift Baskets To Make
This baby shower gift basket idea is PERFECT if you're on a budget and don't want to spend a ton of money on a really cute baby shower gift.
In fact, you can buy all these baby shower gift basket essentials from your local Dollar Store!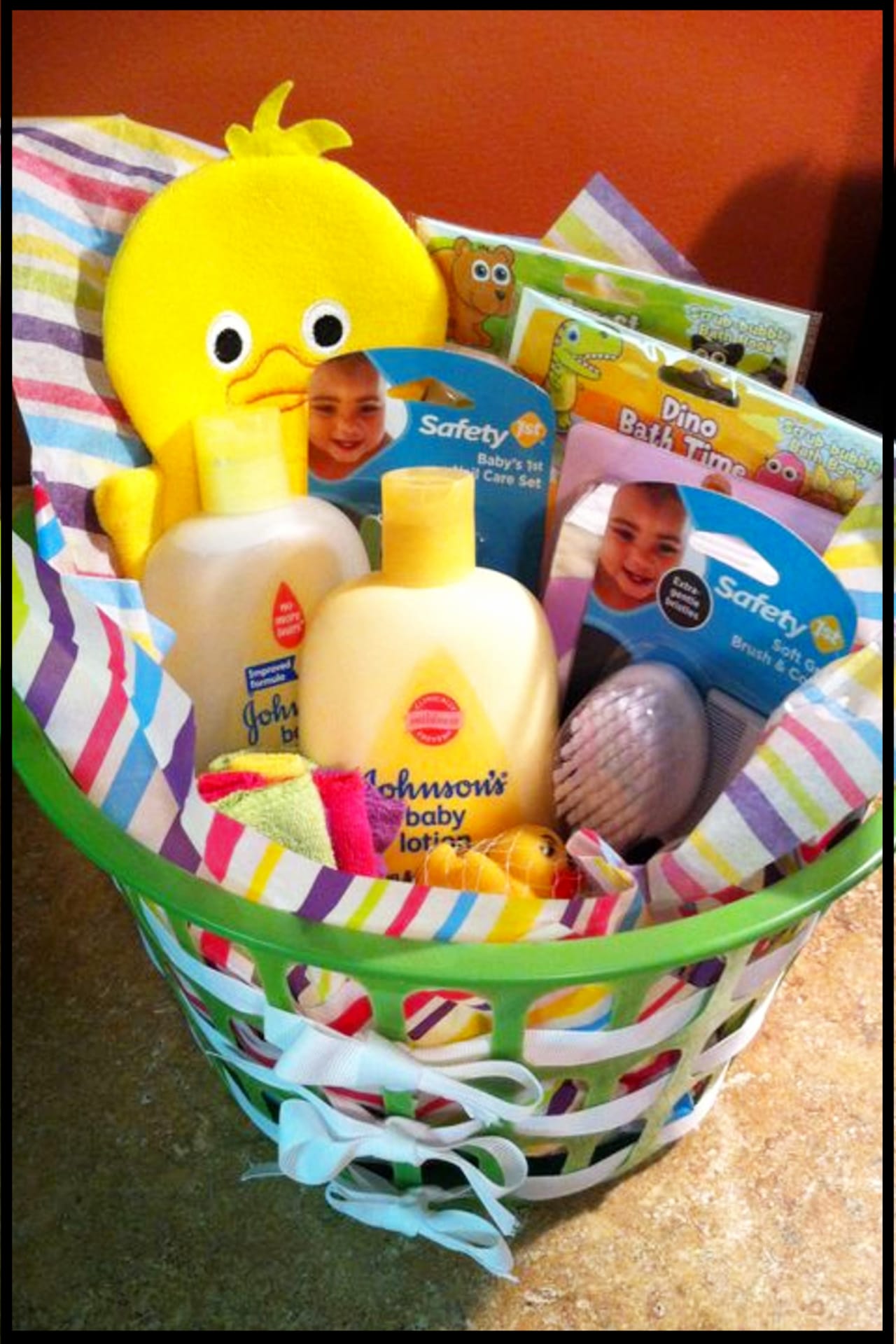 Now this next baby shower gift basket is REALLY cute, but it will cost you a little more to put it together.
I love the whole "rub-a-dub-dub" baby gift theme this gift basket has!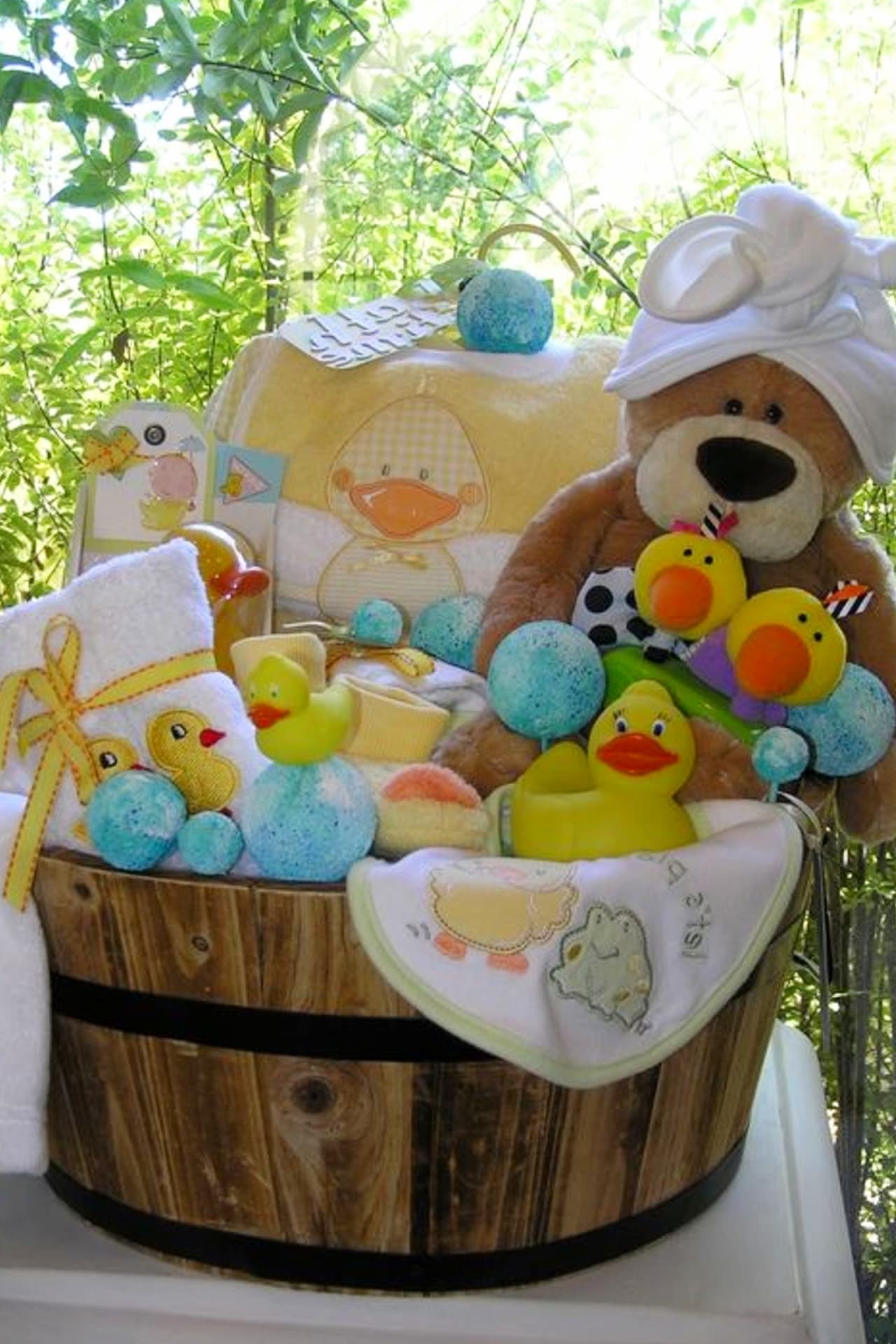 This next ideas is from this page FULL of DIY baby shower gifts – such cute ideas if you need to make a cheap baby shower gift!
Just get a baby bathtub and turn it into a baby shower gift basket!
TIP:
If you get a baby bathtub like this, you don't have to buy as much to fill it up!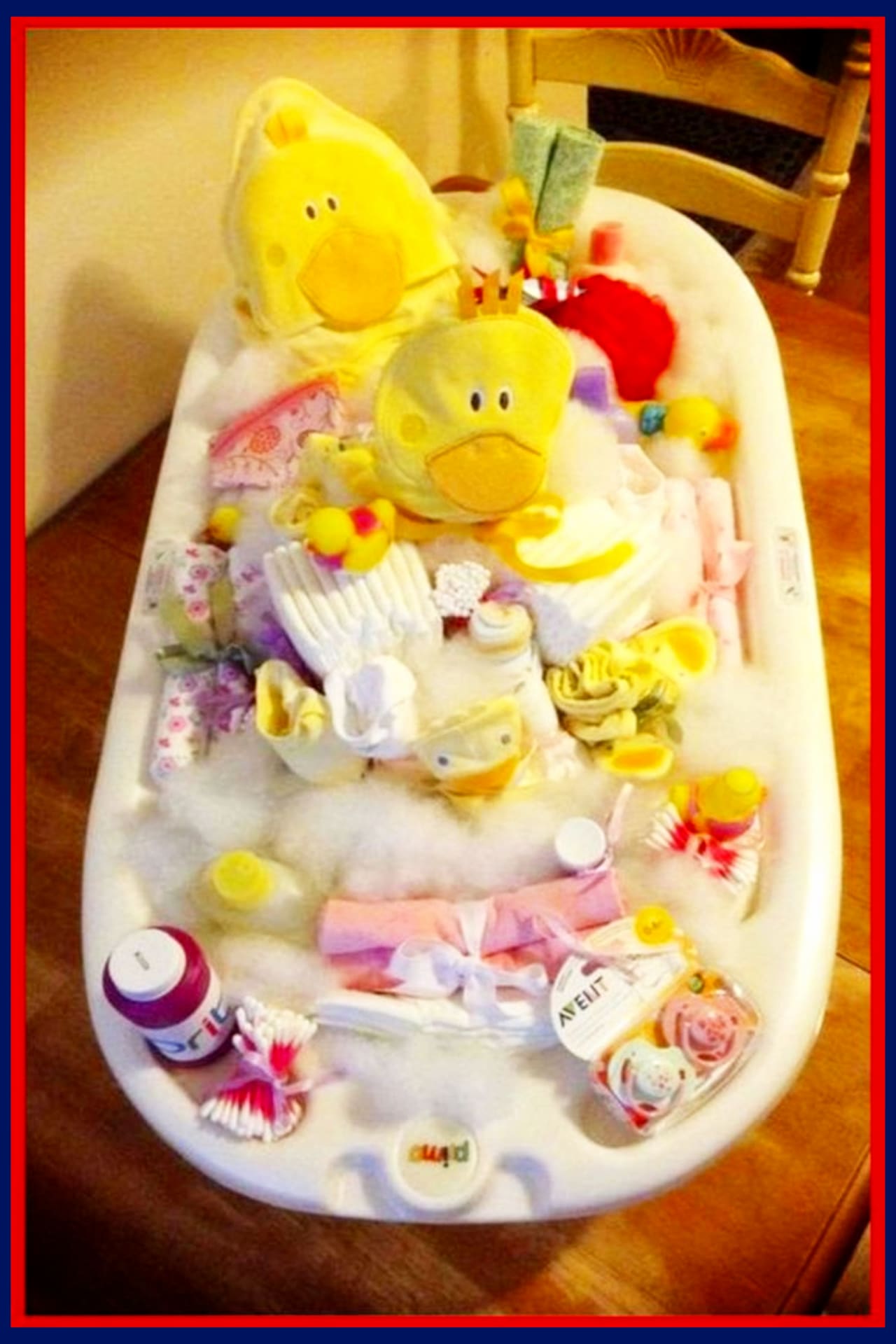 ---
---
This next idea is such a cute DIY baby shower gift basket idea for a baby boy!
I love the 'Be Strong and Courageous' sign in the basket, don't you?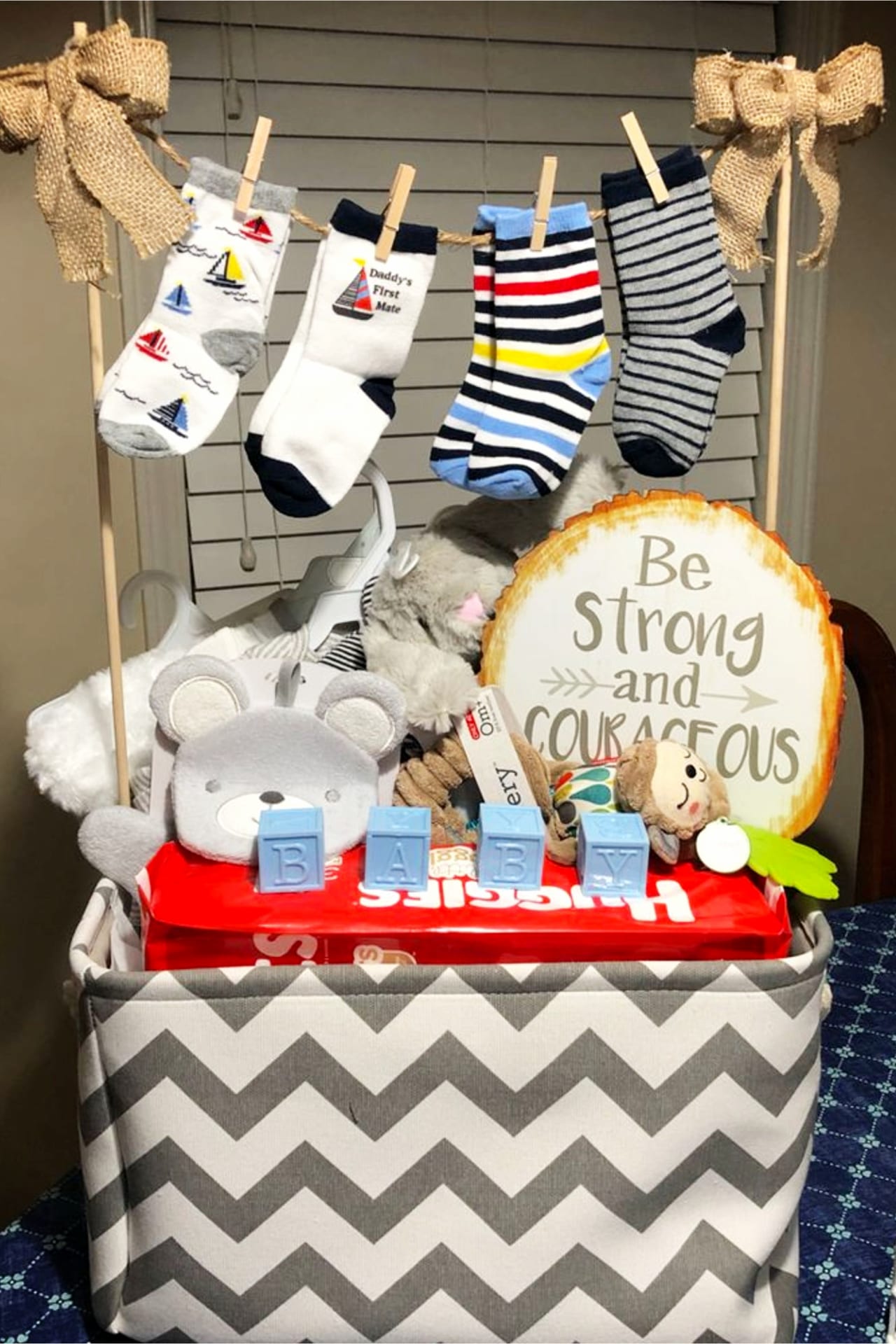 ---
---
If you're going to a baby shower for a baby girl, I really love this basket idea below!
Pink, Pink, PINK everywhere…
and it includes my favorite book: Love You Forever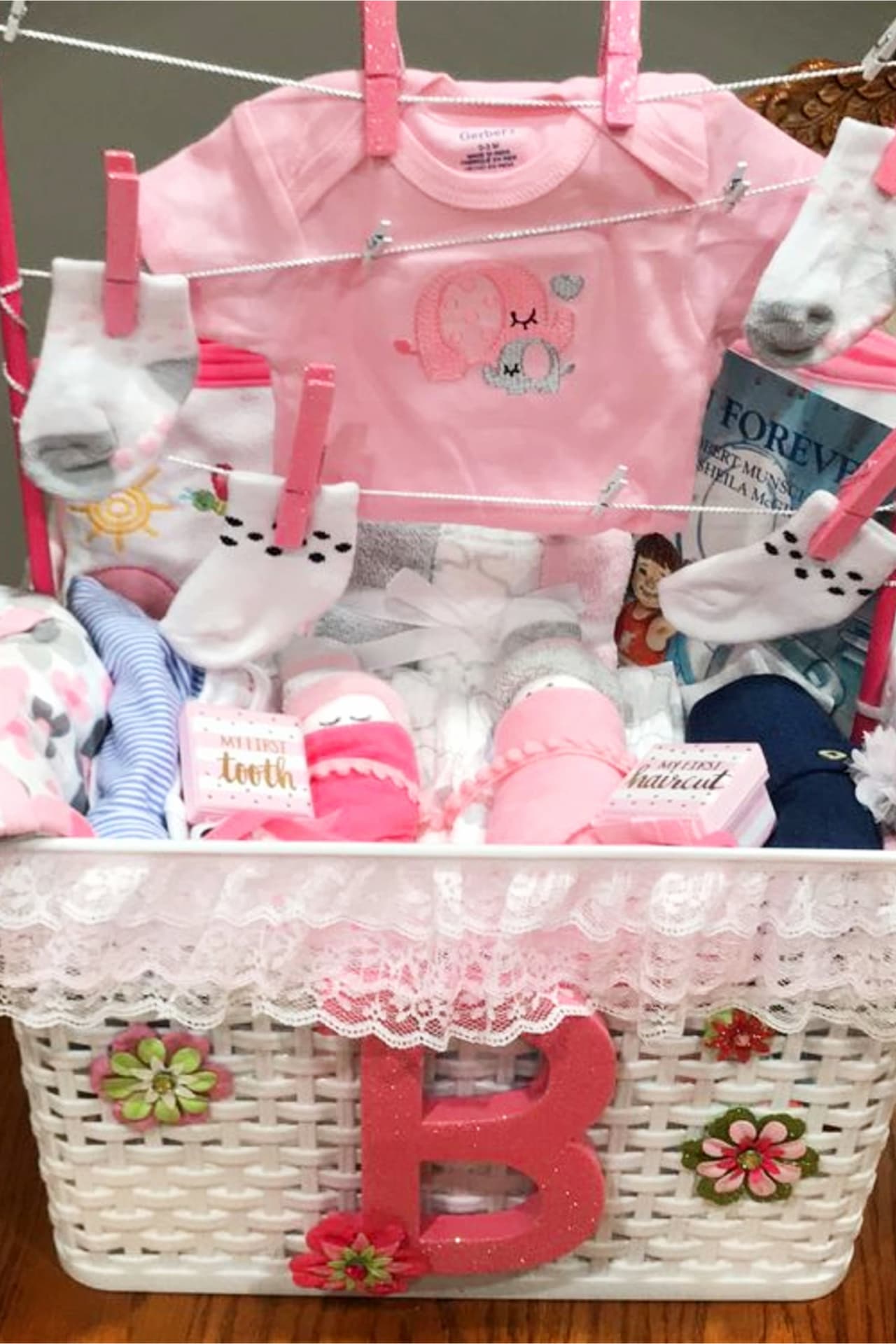 Easy Homemade DIY Baby Shower Gift Ideas For Baby Girls, for Baby Boys or for Gender Unknown (gender neutral) * Want to give her an amazing baby shower gift, but you're a budget and need to find some inexpensive (or downright cheap) baby shower gift ideas to make or to buy?
---
Unique and Unusual Non Baby Gifts for New Moms * Creative and thoughtful baby shower gifts for the mom-to-be. Whether it's a new mom survival kit or a hospital gift basket, these baby shower gift ideas for mommy are great ideas.
Oh wait!
We can't forget the Dad-To-Be now, can we?
How about this funny gift for the daddy to be?
If you want a cheap and easy gift basket ideas to make for a new dad, this would probably be VERY appreciated – and, everyone at the coed baby shower (couples baby shower) or gender reveal party will think you are SO creative!