---
4th Of July Potluck Ideas for Work, a Church Picnic or a BBQ cookout party in your backyard.
From appetizers and finger foods, to side dishes and desserts, these 4th of July party food ideas are perfect to make or TAKE to a cookout potluck party.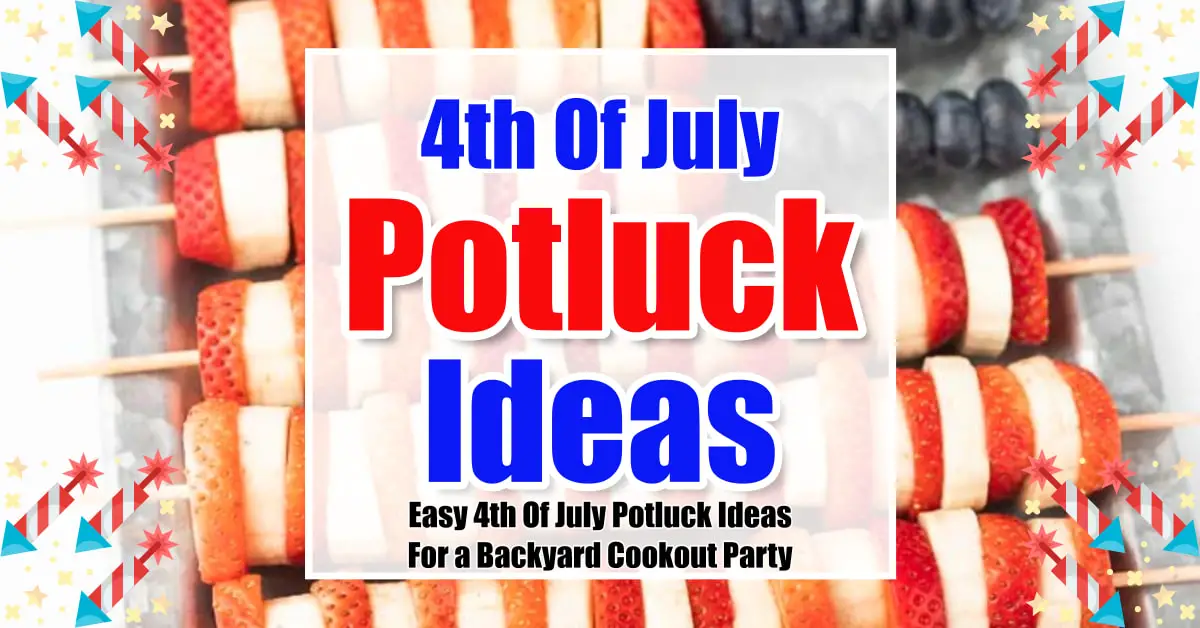 Welcome to Life Hacks for Moms - we hope you enjoy all our tips and tricks for busy moms! Please note that we use affiliate links and ads to generate income at no cost to you.
---
It's that time of year again – summer cookouts and potluck parties – hooray!
My crowd is ready – they're decked out in their CLEAN white Hey Dudes and ready to EAT!
I also have a 4th of July potluck at work this summer so I need to plan food for a large crowd eating outside (we're doing it picnic-style this year).
And THEN, we also have a church supper so I'll also need something to bring for that.
Whew!
I'm ALREADY exhausted…lol!
Anyway…
Below are all my favorite 4th of July potluck food ideas, recipes, desserts, sides, punch recipes, etc etc ETC.
I use this list every summer – even for our backyard cookout parties we have all summer long starting with our kickoff Memorial Day potluck cookout to start the summer off right.
Hope these ideas help you plan what to make, take or BUY for YOUR 4th of July potluck this year.
Happy Summer!
Food Ideas
 4th Of July Potluck Ideas✅ See This BBQ Party Food List✅ See This
Appetizers
From super simple 3-Ingredient Potluck Appetizers to COLD Cookout Party Finger Foods, these are our favorite easy party food ideas for ANY budget.
 Cold Finger Foods✅ See This Party Finger Foods✅ See This
Sides
Need easy potluck side dishes for your 4th of July cookout party?
These are my favorite dishes below.
 Summer Salads for a Crowd✅ See This Easy Potluck Side Dishes✅ See This
Desserts
 Backyard Bundt Cake✅ See This No Bake Potluck Desserts✅ See This
Drinks
From Red White & Blue Punch to Pineapple Lemonade Cookout Punch, these are easy large batch drinks for a party crowd.
 Red White & Blue Cookout Party Punch✅ See This Potluck Punch for 50✅ See This
Snacks
Cheap Snacks for Large Groups – if you're having a crowd at your July potluck cookout party, you will LOVE these INEXPENSIVE snacks ideas below!
 Cheap Party Snacks For Large Groups✅ See This
Here's how to Make Patriotic Snack Platters
Fruit Platters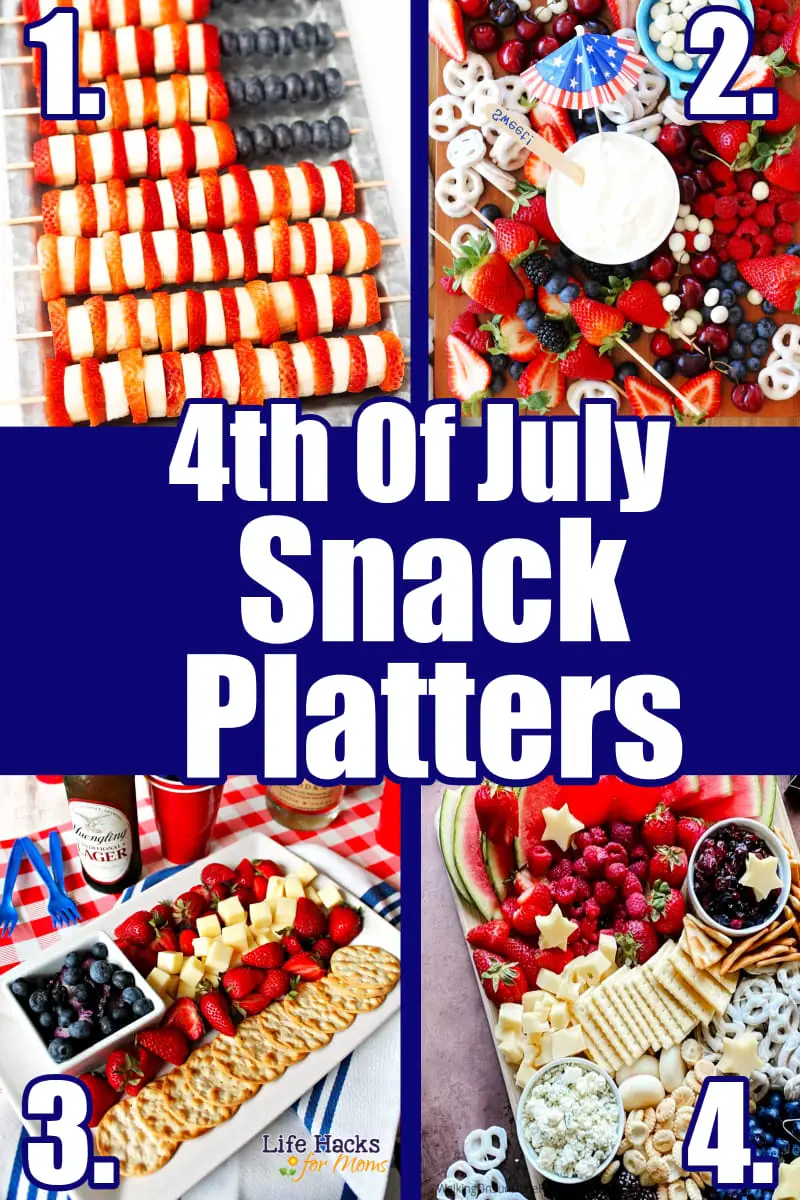 Easy 4th of July fruit platters for a potluck party crowd:
Slow Cooker
It ain't no potluck without lines of crock pots, right?
Here's some July 4th crockpot slow cooker dishes to try this summer.
 4th of July Block Party Dip✅ See This Crockpot Potluck Side Dish Ideas✅ See This
More Party Food Ideas
 Graduation Party Food Ideas✅ See This Block Party Food Ideas✅ See This
Miss Anything?
Go back to the top of:
==>> 4th Of July Potluck Ideas
Go back to a specific section: