---
Let's take a look at some the best-rated and, in my opinion, most beautiful fire bowls for your backyard patio area. While similar to a fire pit, a fire bowl is a bit different…
What is A Fire Bowl?
A fire bowl is a large bowl used to light and contain a fire. They are quite robust and make an excellent addition to an outdoor patio, adding decoration and providing warmth to your backyard. They are not merely decorative, but can be used for grilling as well.
Long Burning Artisan Crafted Propane Fueled Table Top Fire Bowl
Get More Info
Fire bowls are an easy and inexpensive way to add warmth, class, and elegance to your homey backyard gathering area …
The bowl itself is usually made of stainless steel or fiberglass. It is supported by a strong metal stand, which elevates it off the ground. The bowl is usually somewhat low to the ground, and the outer diameter ranges from 2 to 3 feet. Within the bowl, a number of different materials can be burned including wood, charcoal, or gel fuel. Fire bowls commonly have a steel mesh cover that protects from ash and sparks produced by wood-fueled fires.
Here are four reasons why you might want to get a fire bowl.
Fire Bowl Fire Pits
A fire bowl provides a 360 degree fire that an entire group can sit around. The bowl can be placed in an outdoor patio or garden setting, surrounded by chairs or benches. It's like a family campfire experience in your own backyard. The fire is carefully contained by the steel mesh grate on top of the logs, and the bowl is easy to clean after.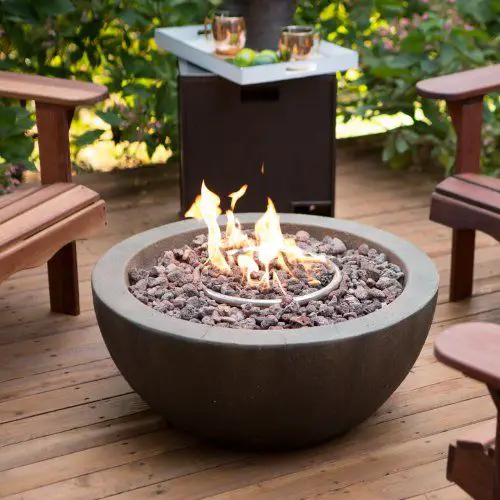 Fire Bowl Fuel Types
Although many models use wood or charcoal, other models can be used with gel fuel. Gel fuel is an environmentally friendly, clean burning gel that doesn't leave any soot, smoke or ashes. The fuel is alcohol-based and thus is non-toxic. It creates a beautiful orange flame that crackles just like a wood-fueled fire.
Grilling with a Fire Bowl
Best Rated Fire Bowl
6 new from $95.99
Free shipping
as of August 22, 2023 11:11 am
Features
Large 23-1/2-Inch Fire Bowl
Sturdy steel construction designed for easy assembly
Spark screen and poker included
Provides 360 degree viewing of the fire
Attractive, decorative cutouts on fire box create an incredible ambience at night
Product Description
Landman 23-1/2-Inch Garden Lights Fire Pit-Savannah with black finish. Unique and stylish decorative cutouts create an incredible ambiance at night. Sturdy steel construction designed for easy assembly. Decorative ring handles included for easy transport. Includes decorative spark screen, poker and four decorative legs for sturdy support
& 
& 
Many models come with a detachable grate, which can be used to cook food on. The bowl can be used with charcoal as the fuel. This transforms your bowl into a barbecue grill, only one that is much more aesthetically pleasing. This will definitely stand out from a normal gas grill.
Decorative Fire Bowls
Fire bowls can make an excellent complement to a backyard patio. Many people who have purchased and used them have commented on how unique they are. In particular, the gel-fuel models create a beautiful orange flame that produces warmth and illumination.
How to Pick a Fire Bowl
Your choice of bowl depends on the functionality you need. Is it purely for aesthetics, or do you intend to use it for grilling as well? If you want a good-looking bowl, you should go with a gel-fueled model. However, if you intend to grill, you should use a bowl that can have charcoal as a fuel source. Some models are better designed to be used for grilling and can be ordered with grilling accessories.
If you are interested in finding out more information, the internet is a good place to begin your research. Some of the less expensive models are sold in large discount department stores, but to find the best-looking model you should spend time looking around online.
Copper Fire Bowls
Copper fire bowls are the perfect accessory to any backyard area. They're timeless, beautiful and can be used year-round. They're also becoming available in a variety of price ranges. As copper is a valuable metal, a solid copper fire bowl can cost hundreds of dollars. Fortunately, copper-coated iron bowls are fast becoming popular and can be purchased for under $150.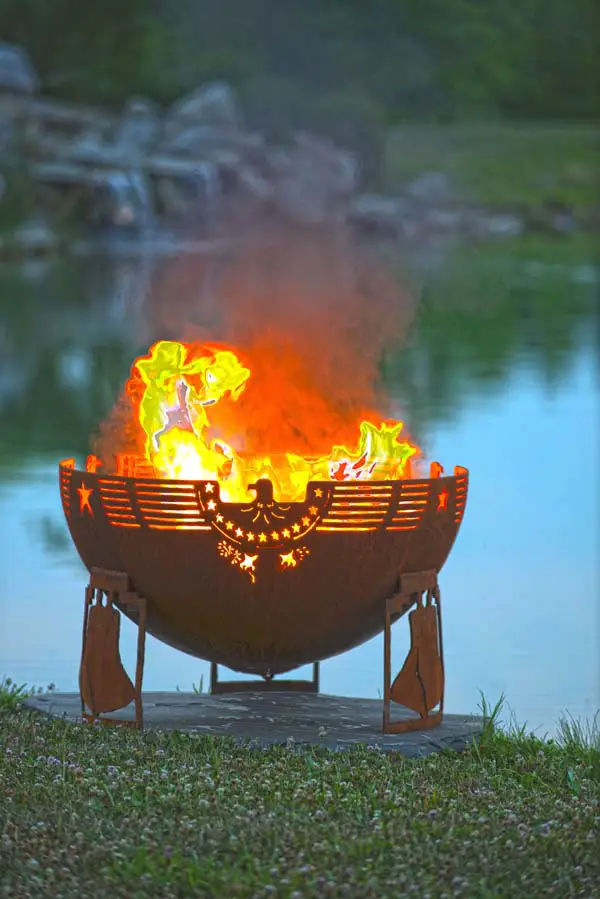 One of the main attractions of a copper bowl can be experienced during the winter or fall. Sitting around a warm fire burning safely in a beautiful copper piece is truly a relaxing and enjoyable experience. The copper bowl allows everyone a 360 degree view of the flames. Add friends or family and you'll be making memories to last you a lifetime. Copper fire bowls also age naturally and get more beautiful with time. Many people don't know that copper bowls can also be utilized during warm weather. Simply add ice and they'll keep your beverages cool for hours.
Today, most copper bowls sold in stores come with a few accessories. Along with the bowl you'll usually receive a removable screen, stand, lifting tool and grate and cover. The stand is the frame in which the bowl sits and keeps it well off the floor. The lifting tool is a small hand-held tool that allows the screen to be removed while it's still hot. The grate and cover allows optimum airflow and allows the fire to burn properly while preventing sparks. No matter what your budget allows a copper bowl is the perfect accent for your home or patio.
Fire Pits vs Fire Bowls
When it's cold outside and you are hanging out with your buddies, wouldn't it be nice to have a fire pit in the midst? Yes, fire pits are pretty much useful in giving out warmth to the people surrounding it. This is a simple structure that is either bought or constructed by yourselves in which you place pieces of stone and wood and make a fire. Imagine cold evenings, hanging out with buddies or your family, enjoying the evening, roasting marshmallows or hot dogs and talking about everything and anything. If you look at it in a different perspective, fire pits are not just for heating the nights with the fire in it, it is also for the sake of communing together, bonding each family member or friends together tightly.
Anyway, enough of the emotional benefits of this thing. Didn't you know that there are also different types of fire pits? Yes, there are several types of fire pits available in the market in which you could also create yourself if you have the right equipments. Basically, a fire pit is an outdoor fireplace; it is pretty much the same in function, it just different in the way it looks. They are traditionally a bit smaller than the conventional fireplace that you have inside your homes. Fire bowl is a bowl that hold rocks and you could put wood in it to create fire to provide warmth to the area in which you are placing it. It's portable, as long as you don't transfer it while it's hot.
It is available in many different styles too. The materials that make up fire bowls also vary. Like for example; there are those that were made of metals like bronze, copper or steel. There are also fire bowls that are made up of different types of natural stones like slate, marble and granite. There are also several design in which you could choose from, just make sure that you have the sufficient amount of resources to buy them. But don't worry yet, this isn't that expensive. You could choose from those elegant fire bowls they are adorned with ceramic tiles, metal scroll works and other motifs that fits the outdoors. And also, if you haven't tried it yet, I would like you to know that this could also serve as a grill if you need to cook out. Imagine placing this in front, using it to grill some barbecue.
Just make sure that when you choose one for your backyard, choose something that you would surely like. There are lot of options to choose from; sizes, designs, styles and materials. It all falls down to your taste or your preference. So the next times you need some warmth outside your house so you could hang out on cold summer nights, you now know that you have an option with fire pits bowl.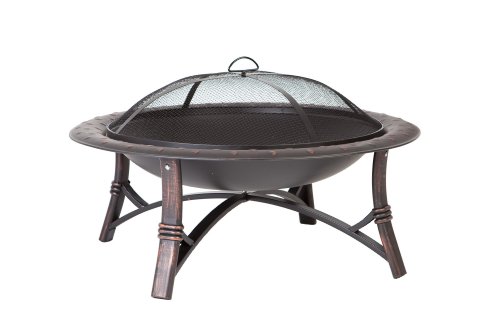 Fire Sense Roman Fire PitGet More Info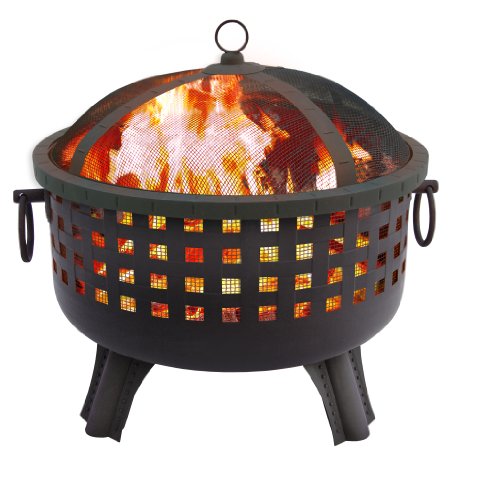 Landmann 26364 23-1/2-Inch Savannah Garden Light Fire Pit, BlackGet More Info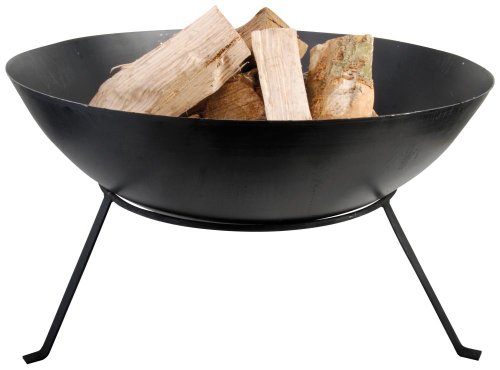 Esschert Design Steel Fire BowlGet More Info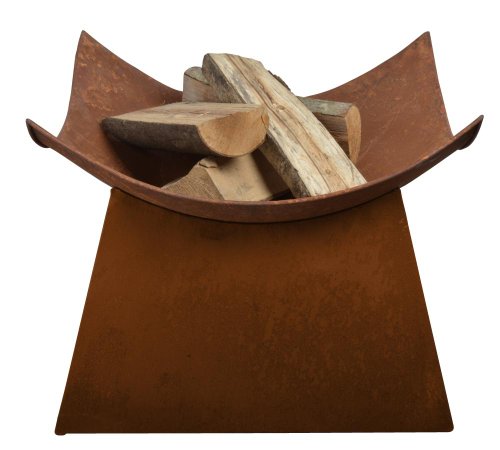 Esschert Design Rusted Steel Fire BowlGet More Info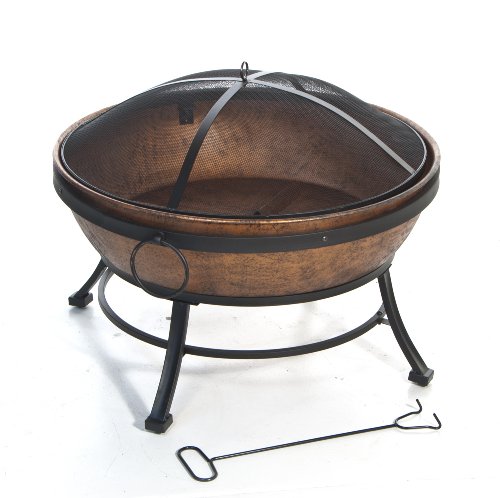 DeckMate Kay Home Product's Avondale Steel Fire BowlGet More Info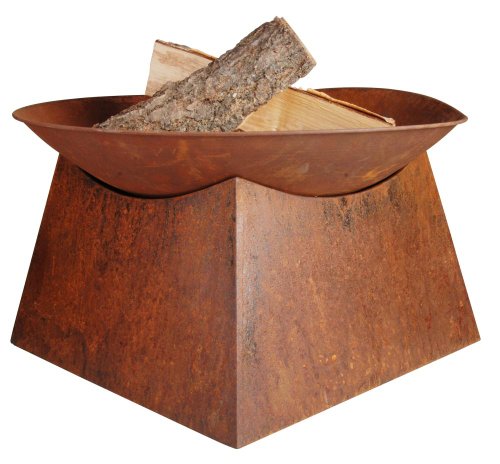 Esschert Design Rust Fire BowlGet More Info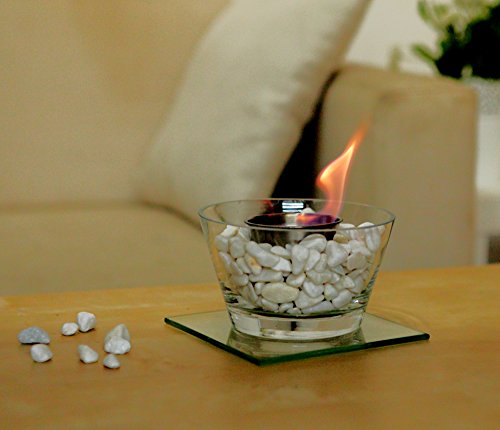 Designer's All Season Table Top Ethanol Fireplace, Both Indoor and Outdoor Use (Glass Bowl)Get More Info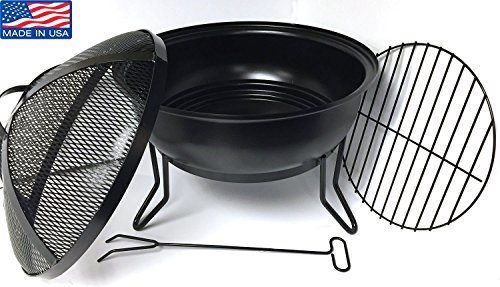 Made in USA – Heavy Gauge Steel Fire Bowl with Fire Screen, Grate + Fire Poker – Willard & May Outdoor LivingGet More Info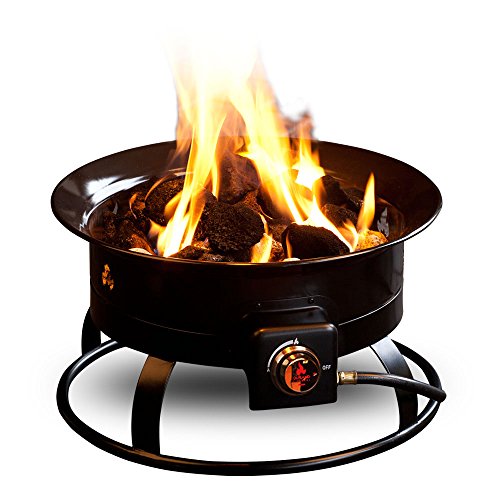 Outland Firebowl Portable Propane Fire PitGet More Info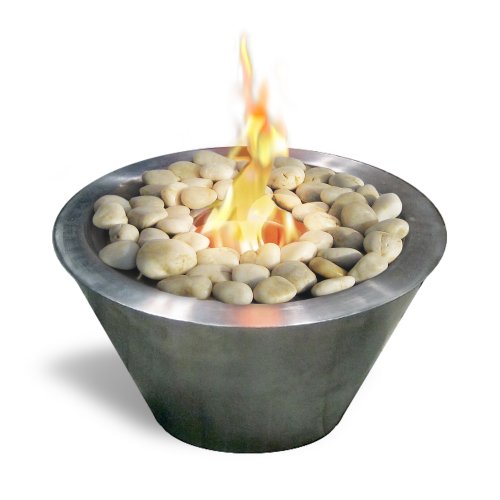 Anywhere Fireplace – Oasis Indoor/Outdoor FireplaceGet More Info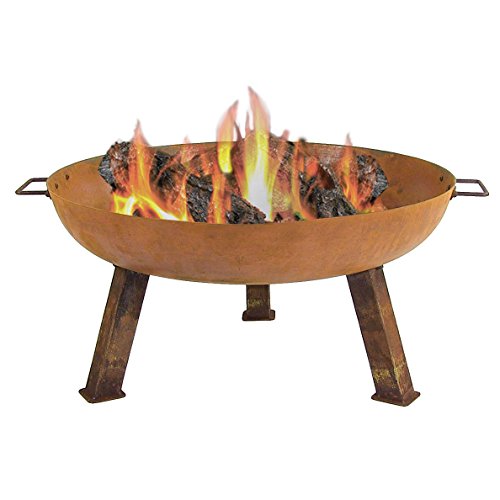 Sunnydaze Rustic Cast Iron Wood Burning Fire Pit Bowl, 30 Inch DiameterGet More Info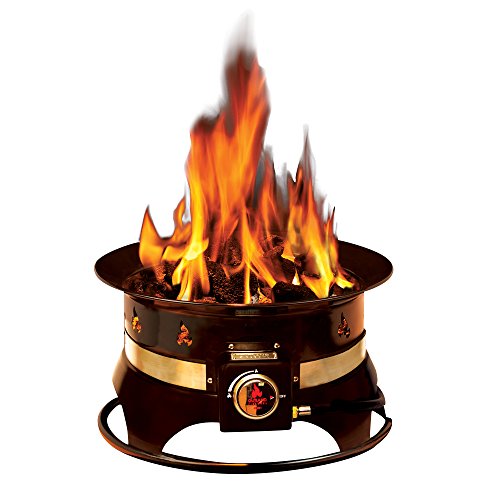 Outland Firebowl Premium Portable Propane Fire PitGet More Info
&