---
Chocolate? Yes! Peanut Butter? Yes! How about a healthy chocolate peanut butter smoothie recipe that is so easy to make AND good for you?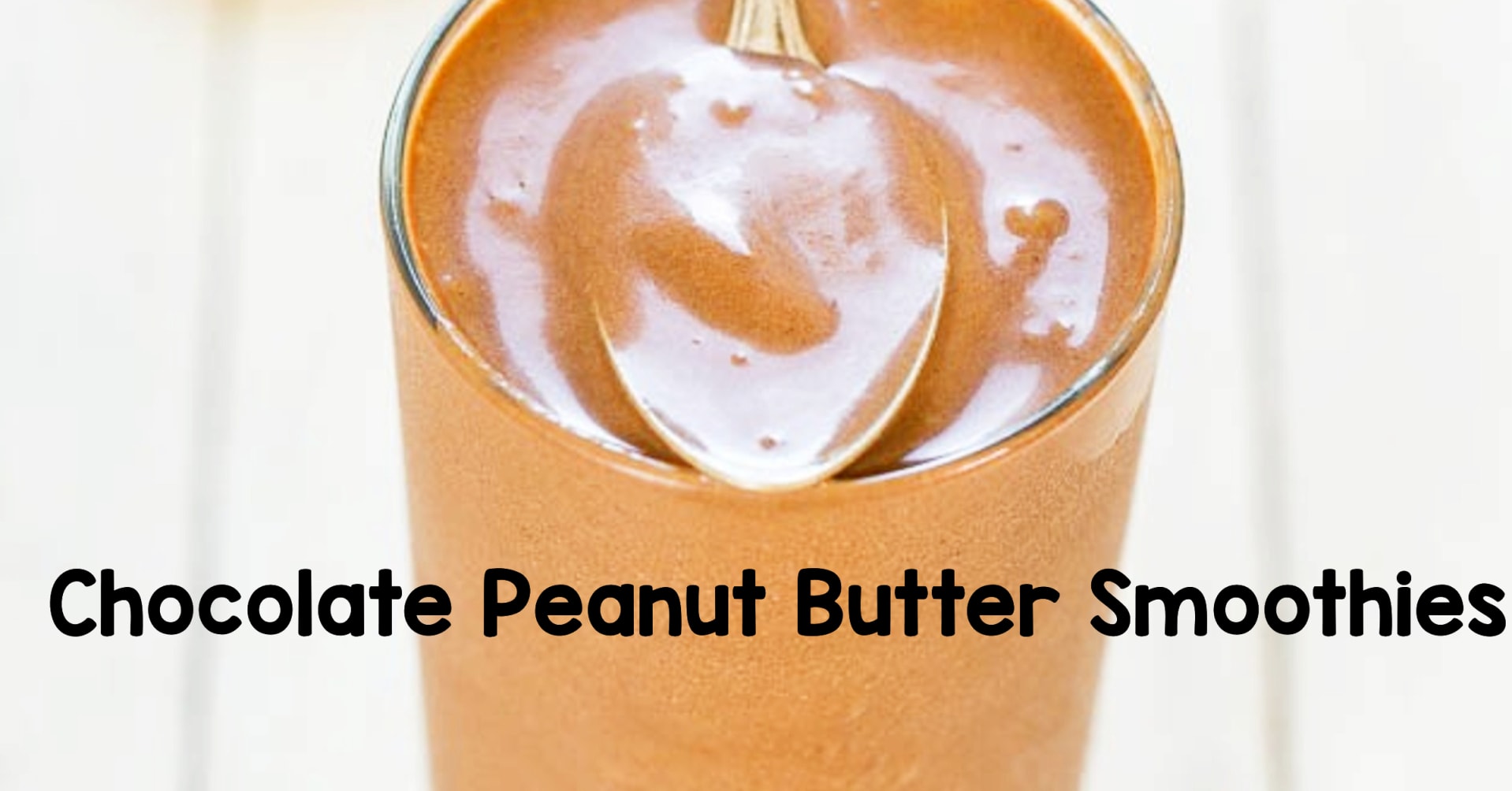 Welcome to Life Hacks for Moms - we hope you enjoy all our tips and tricks for busy moms! Please note that we use affiliate links and ads to generate income at no cost to you.
---
If you work out or just would like a healthy low calorie snack there's nothing like a chocolate peanut butter smoothie.
Only problem is: there are typically WAY too many fat calories for most health conscious people to even think about eating it, right?
Good news! There is a healthy way to make delicious chocolate peanut butter smoothies!
Thanks to dehydrated or dried peanuts you can have a decadent treat that is filling and very healthy.
Dried peanut butter has 85% less fat calories and it is done through a chemical-free process.
It does not contain any artificial sweeteners, no preservatives and is all natural.
You can reconstitute it with water or juice (apple juice is great), honey or jelly, and it can be used in cooking and baking.
It has the same consistency as regular peanut butter and is very peanutty.
You can even take it along to work or school and make a healthy shake, PB&J sandwich or use as a spread for fruit.
 PB2 Powdered Peanut Butter Bundle – 2 Items: Powdered Peanut Butter 16 oz. and Powdered Chocolate Peanut Butter 16 ozRead ReviewsWith its high protein content, and we all could use more healthy protein, it is perfect as a before or after workout.
It does taste slightly different from the regular peanut butter which has all the oil which gives it that particular heaviness.
A good comparison would be between 1% milk and whole milk.
There is a difference but if you are on restricted calories, working out, or just want to eat healthier than it is an excellent option.
Same thing with regular vs powdered peanut butter…
There is a slight difference in taste, but the benefits far outweigh any of it.
Two Tablespoons of regular peanut butter has 190 calories, 145 from fat, but the dried peanut butter only has 54 calories, 25 from fat.
That is a huge difference.
It's also the key ingredient for making a chocolate peanut butter smoothie healthy, low in calories, and just plain good for you.
Chocolate Peanut Butter Smoothie Recipe
Here's the workout low calorie dried peanut butter smoothie recipe; organic ingredients are also preferable.
 Branched Chain Essential Amino Acids Powder | 100% Pure 2:1:1 Instantized Formula | Pre/Post Workout Bodybuilding Supplement | Boost Muscle GrowthRead Reviews8 oz of almond, rice, low fat milk, or water for even more low calories
2 Tbsp dried peanut butter
1 scoop of protein powder either vanilla or plain
½ to 1 banana sliced
1 Tbsp of coconut oil
Stevia or honey to taste (I don't usually use it)
Yogurt is optional (use a vanilla or plain)
A small handful of ice
I also use various workout powders like glutamine, Branched Chain Amino Acids, hemp or flax powder, but this is totally optional (but highly recommended).
Put all ingredients in a blender until mixed.
Add ice and blend on high until all ice is crushed.
Continue to add ice until desired thickness.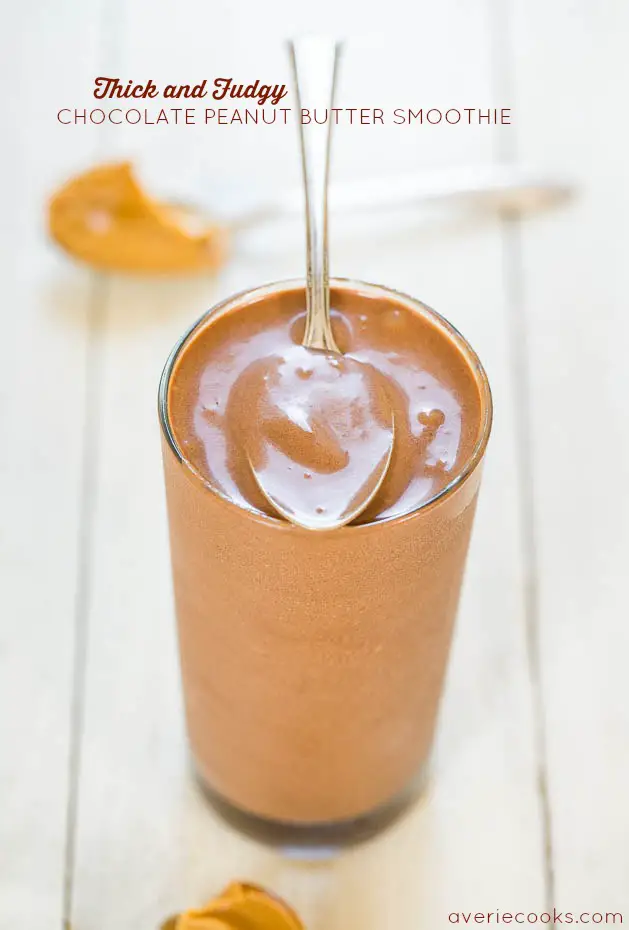 source
More Chocolate Smoothie Recipes
Back To: Easy Chocolate Smoothie Recipes