Fall Decor Ideas for the Porch
Here are some beautiful DIY Fall decorating ideas for your front porch to get ready for Autumn. Which is YOUR favorite? Personally, we LOVE the white pumpkins!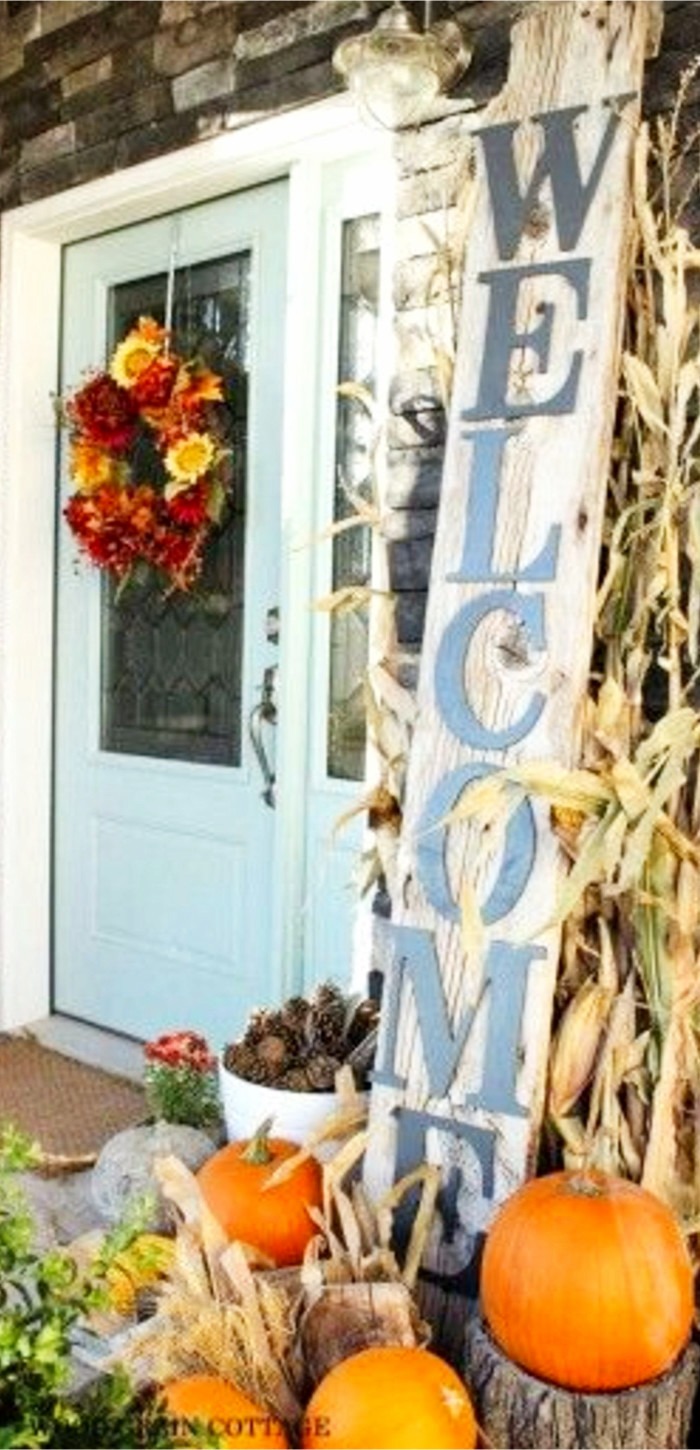 With the fall season just around the corner, now is the perfect time to be looking for those special decorating accents to bring the fall theme to your front porch. Don't worry that you do not have enough room to decorate, even very small porch spaces can benefit from the addition of a few fall themed accessories. You can even just decorate your front door with a wreath made of a variety of fall leaves or dried corn to give a special seasonal touch.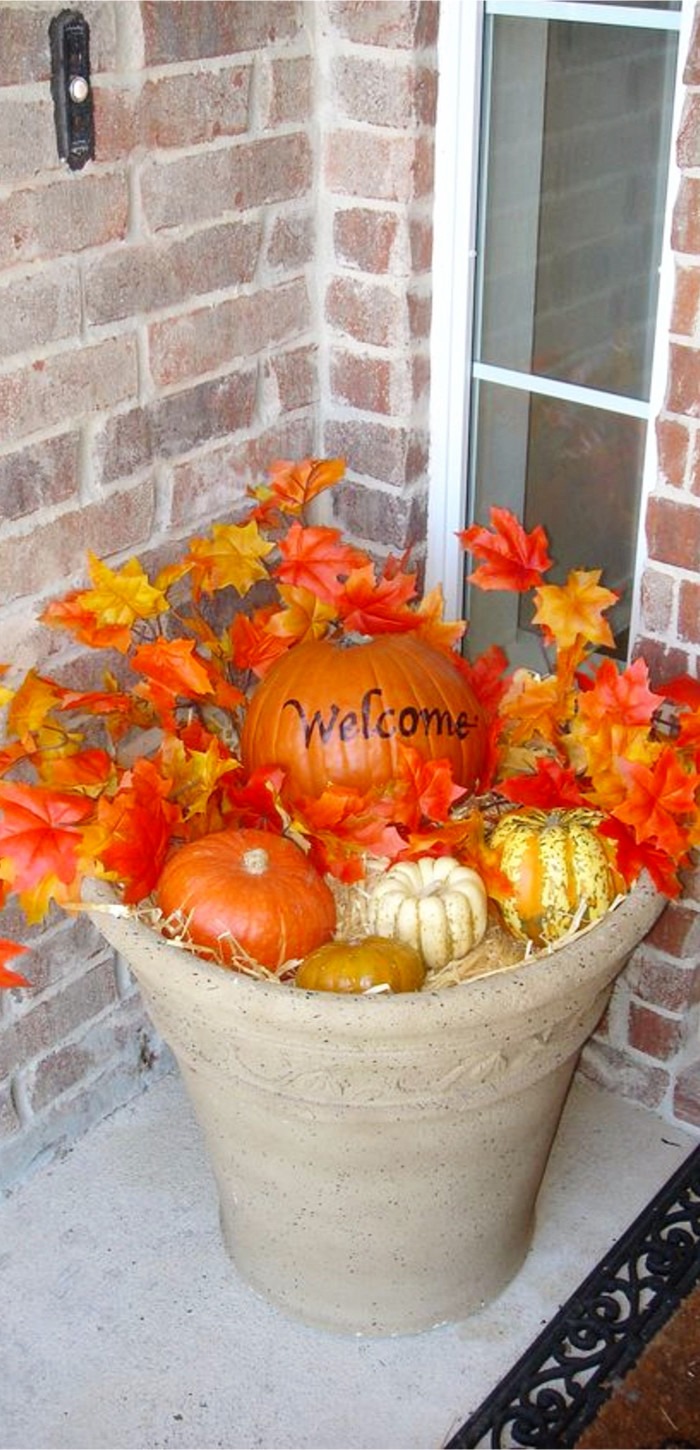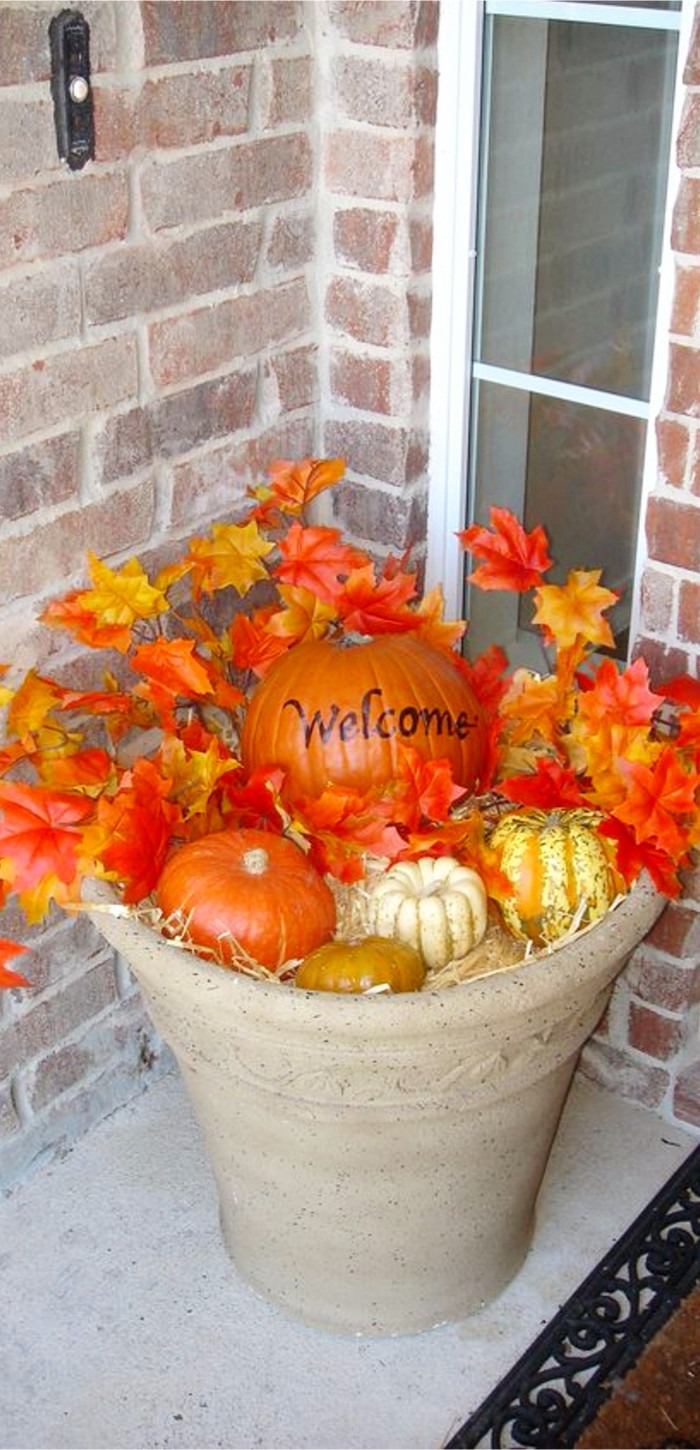 When putting together a fall theme, start with a focus on color. Look for fall themed colors like shades of oranges, yellows, reds, and earth tones. Choose accessories in the pumpkin shades of orange and look for items and colors that mirror the colors of the changing leaves.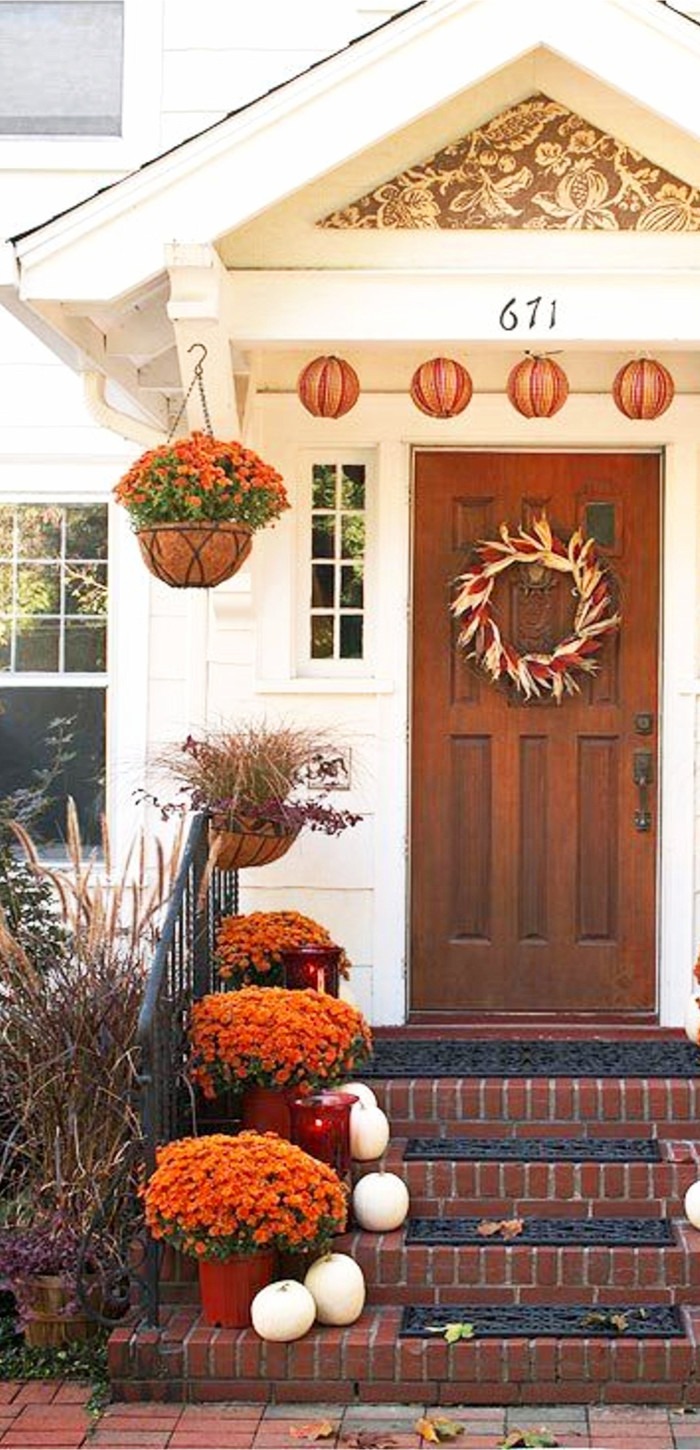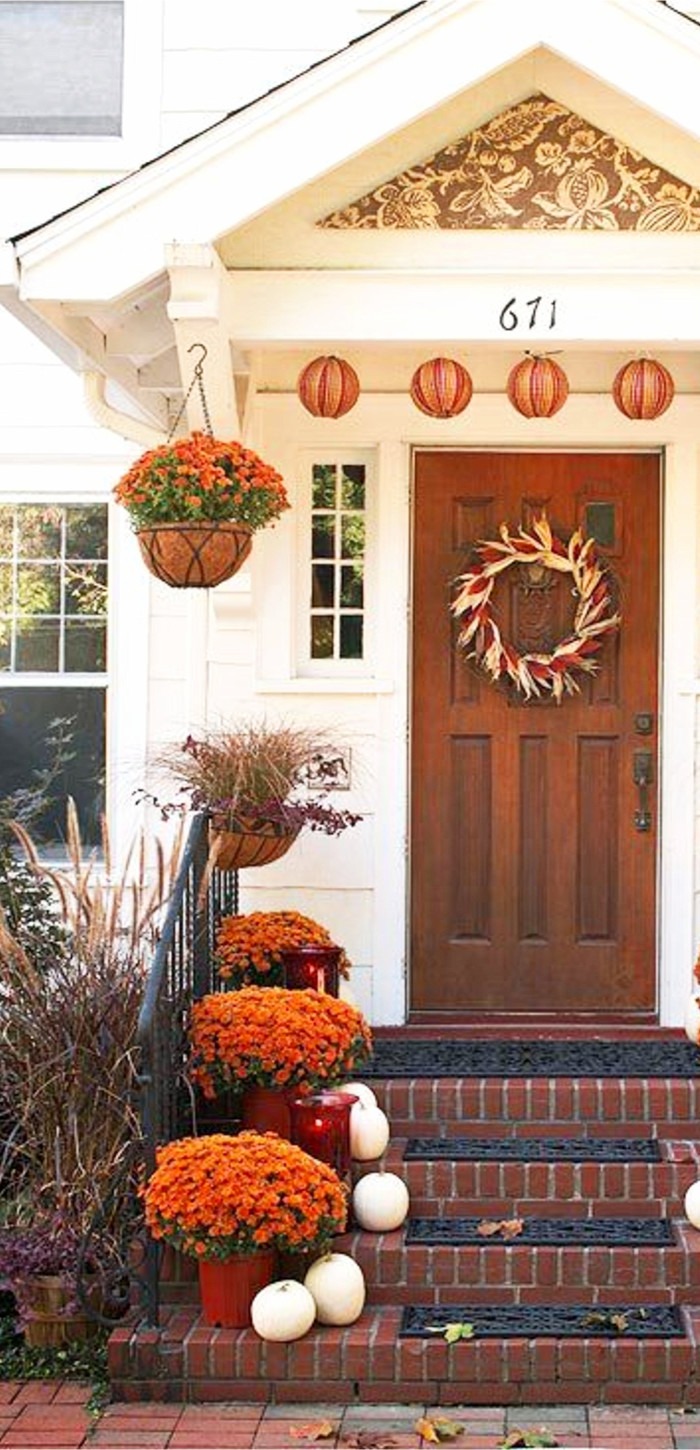 Fall decorating does not have to be only Halloween themes either. Hay bales, collections of apples, gourds, dried corn or even dried twigs can make a festive fall display.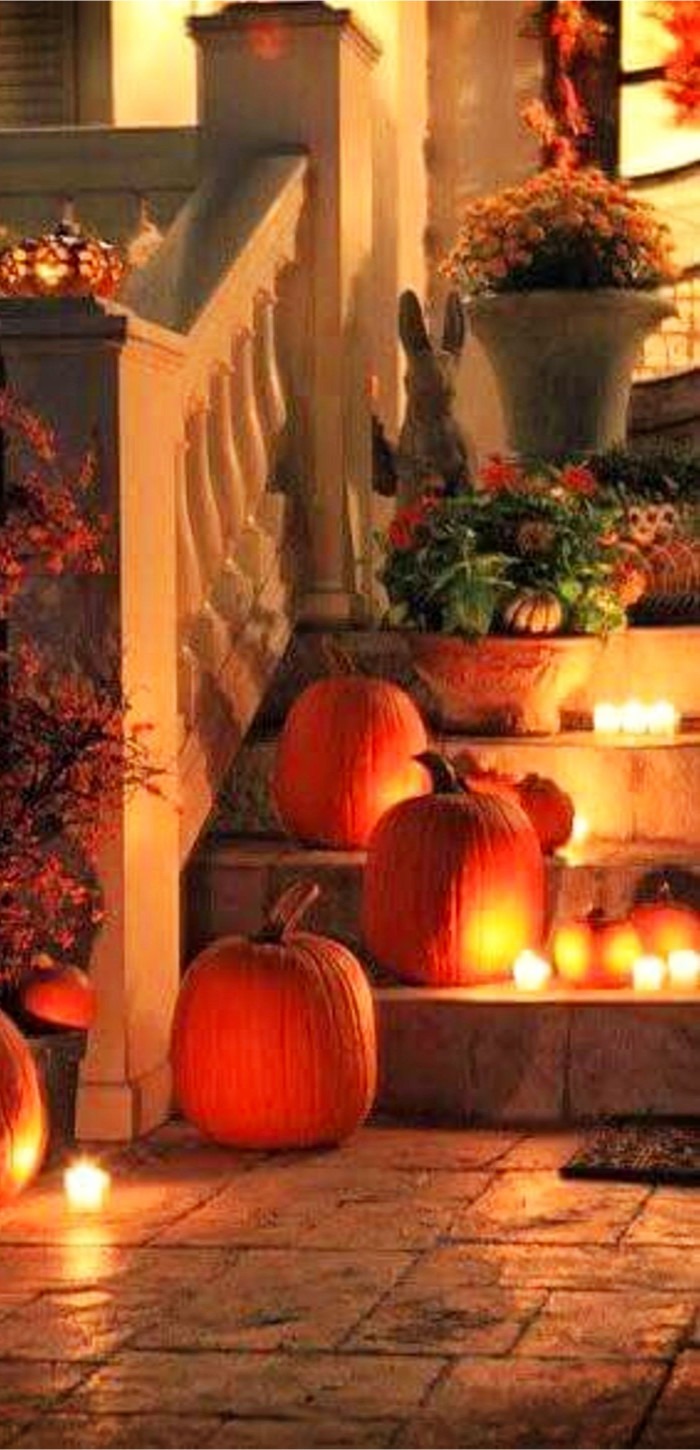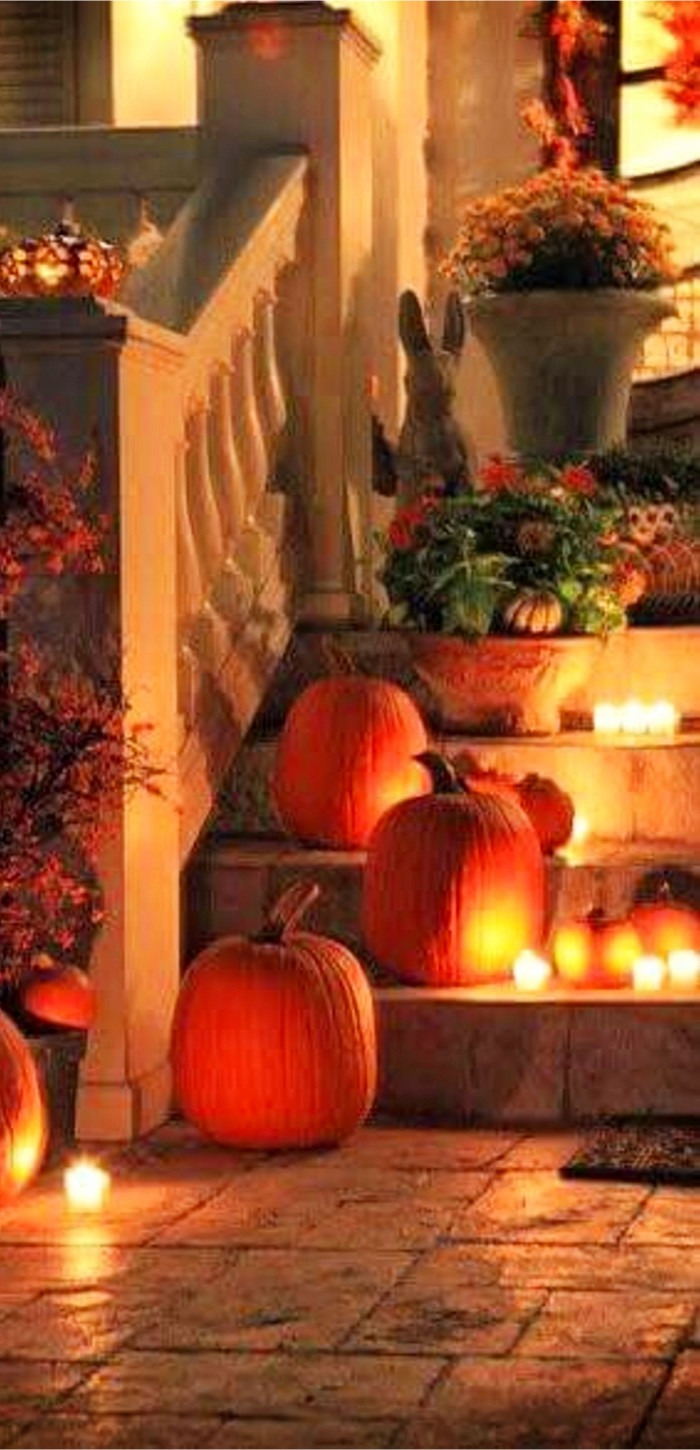 Check out your dollar store for inexpensive fall decor. You can find lots of great fall themed wreaths, hanging pots, colored planters, and fall colored silk leaves and stems. Arrange them in vases or planters for a great looking display. To get more ideas to spark your creativity, visit your local craft stores and browse their displays.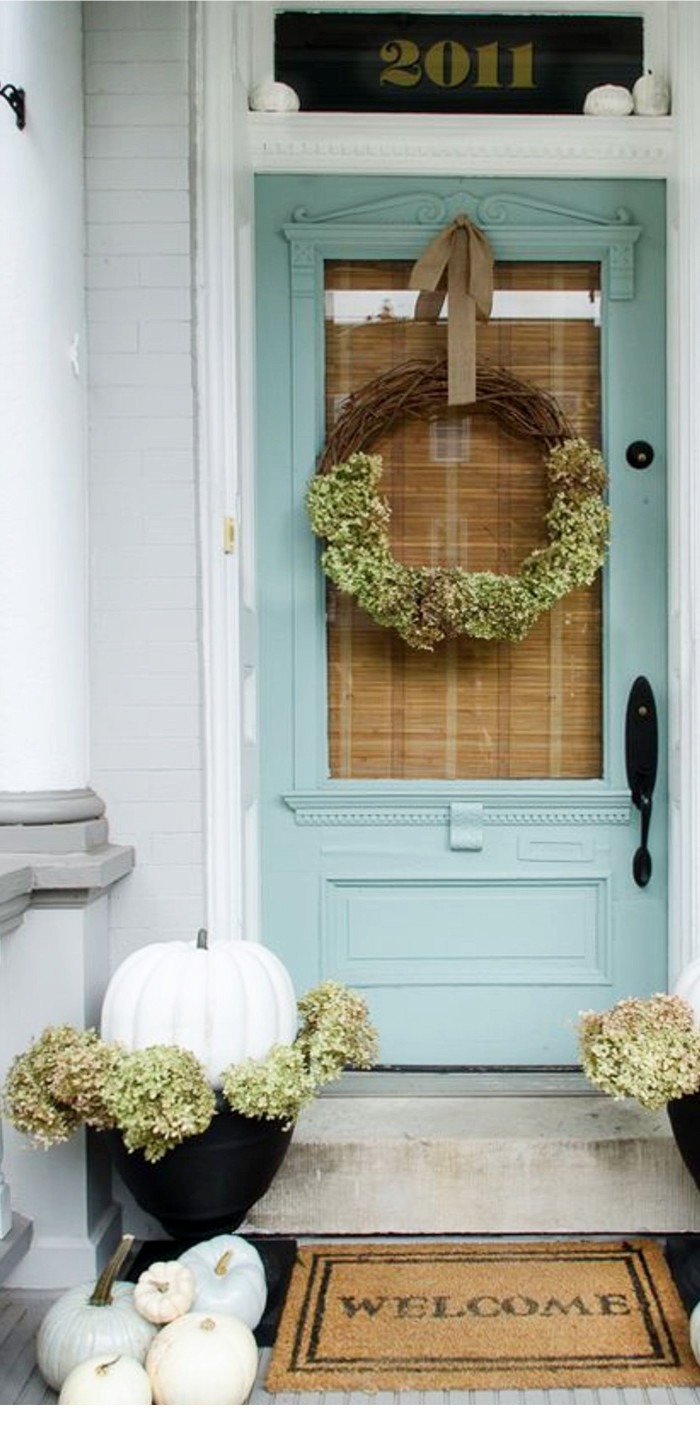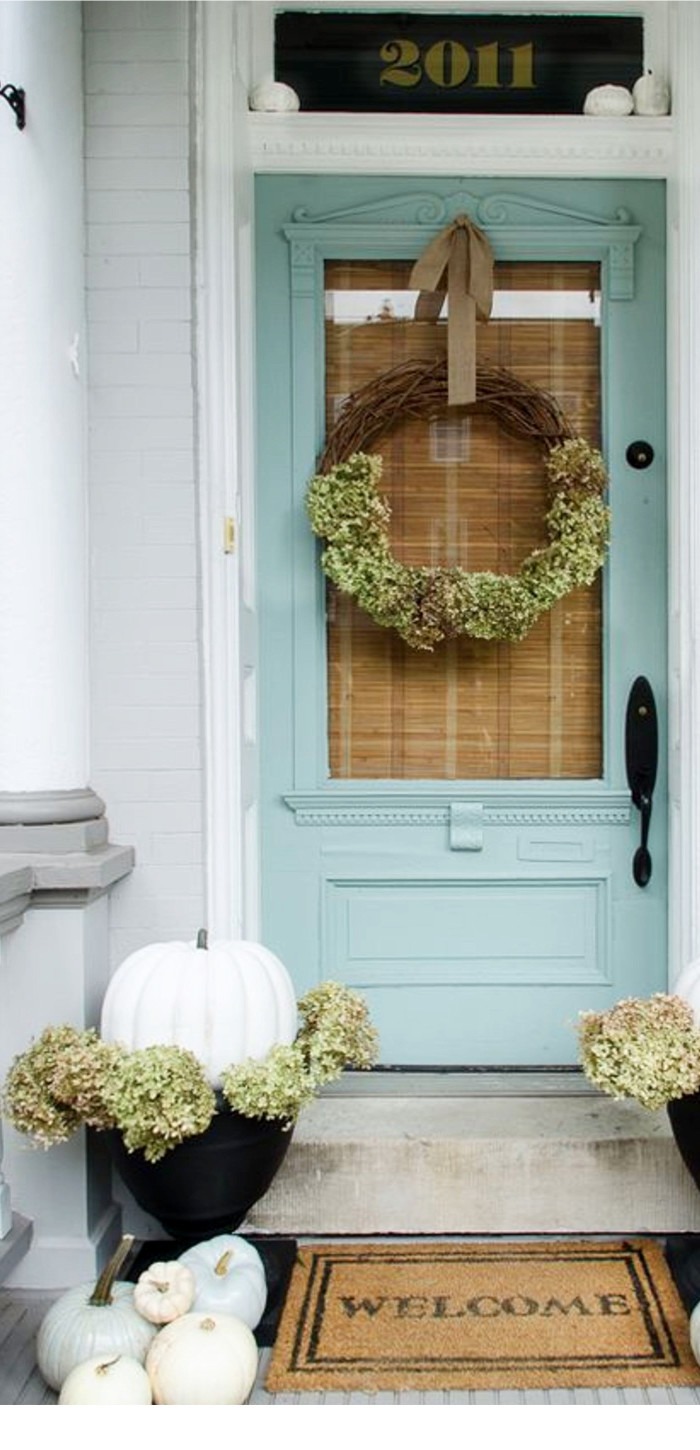 Use natural elements from nature. Go for a walk and gather pine cones and a variety of branches to design your own wreaths and centerpieces. Try to add a variety of textures and heights to make the display more interesting. Mix and match items to create more interesting designs.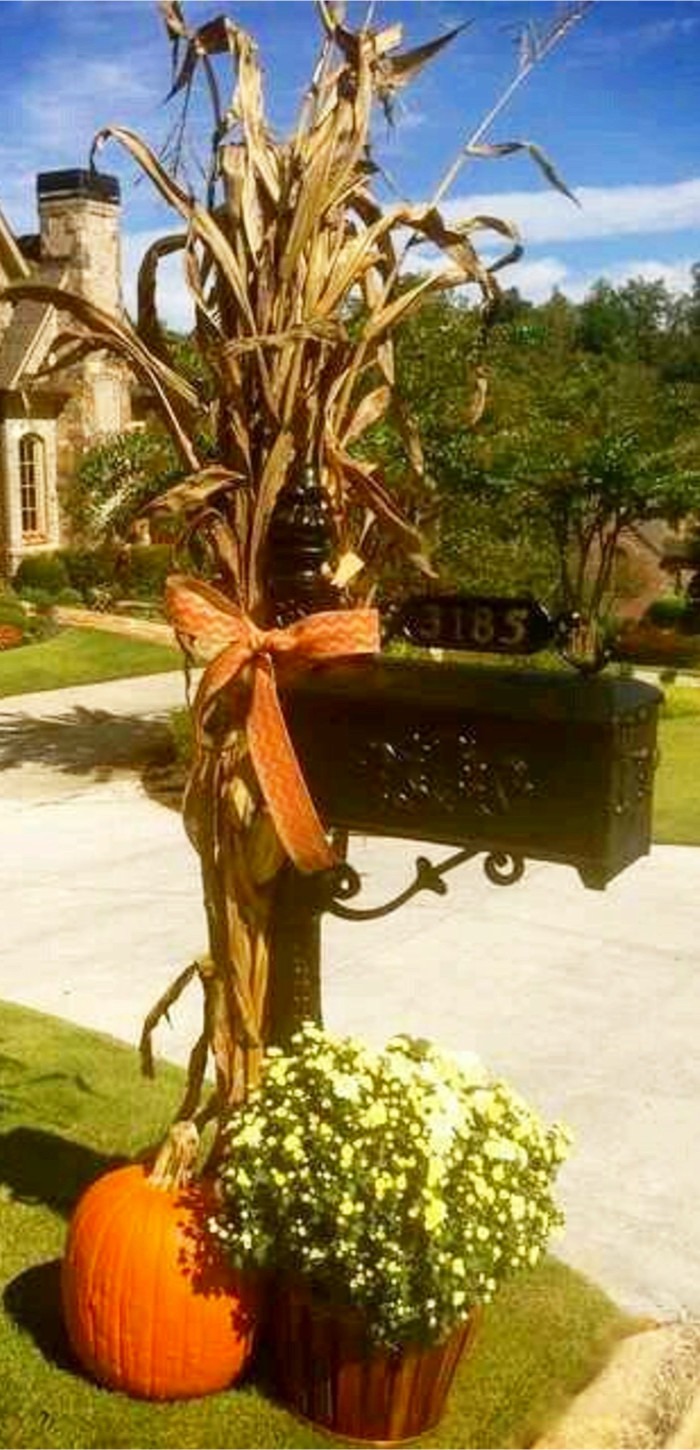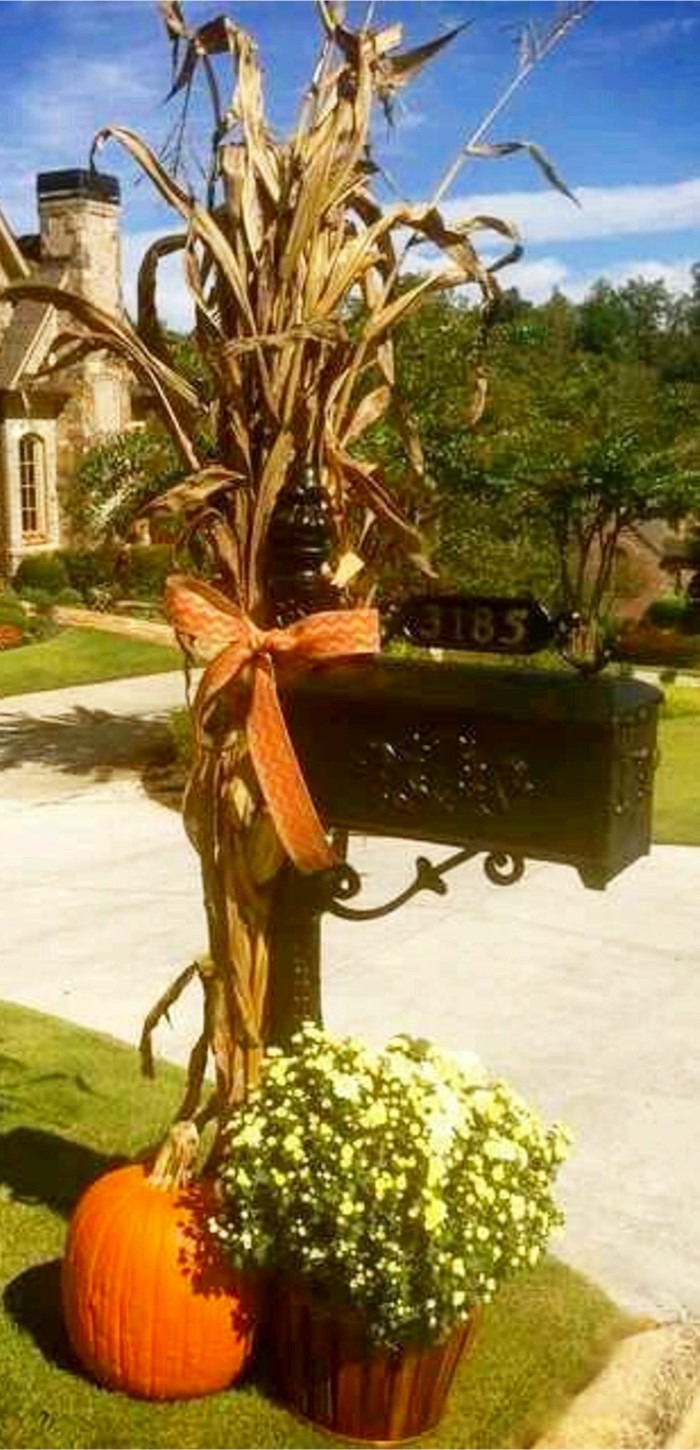 Get more mileage out of your current accessories by placing your fall items on top of them. For example, put your plants on the ground and place small pumpkins on the plant stands. Use pumpkins to line your front porch steps or even your fence.
With just a few themed items you can bring a fall theme to your decor. Have fun with your decorating!
I love everything about FALL! Especially the opportunity to decorate my front porch, my yard, AND inside my house with everything and anything that brings that autumn coziness into my everyday space. Alrighty, before we get started, I just want to let you know that all opinions are my own and that as an Amazon Associate I earn from qualifying purchases.
– Fall Decor Ideas for Your Foyer
– Fall Kitchen Decorating Ideas
Easy Thanksgiving Dessert Ideas To Try This Year (Simple & Creative Dessert Recipes For a Crowd)