Best Christmas Crafts For Toddlers (age 2-3), Preschool, Kindergarten And Kids Of All Ages To Make In The Classroom, At Home Or In Sunday School – Let's look at some fun and easy Christmas craft projects using candy and edible items, paper plate crafts, candy canes, elf, reindeer, quick construction paper handprint and footprint crafts, angel Christmas crafts, popsicle sticks, fingerprint snowman Christmas art projects and more creative DIY Christmas crafts for kids to make for fun or fun keepsake gifts.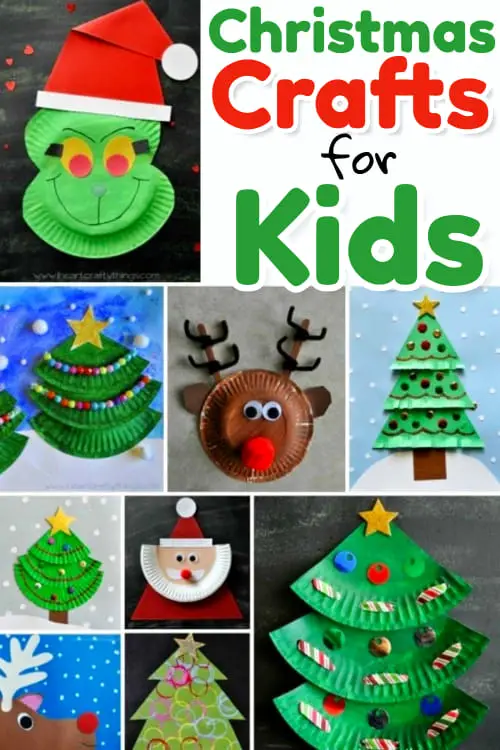 My goodness, we have found SO many adorable Christmas crafts for the kids to make this year.
Best of all, these are Christmas art projects that kids of ALL ages can make!
Here's all the craft ideas on this page in case you're looking for something specific:
10 Best Christmas Crafts For Kids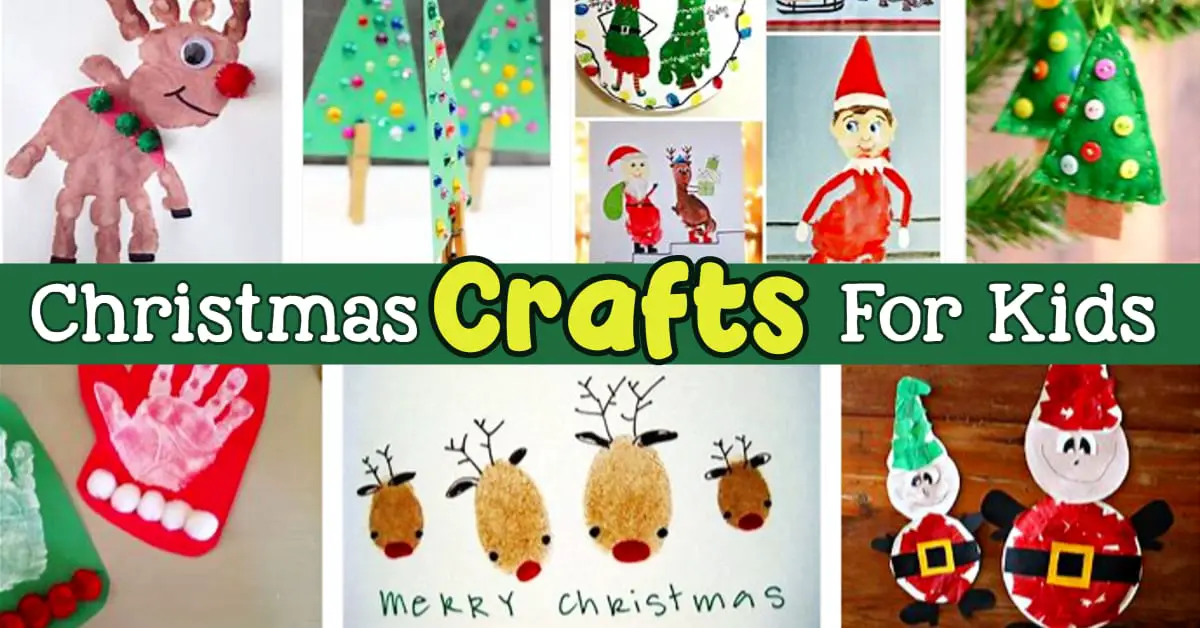 Here are our picks for the 10 best Christmas crafts for kids and super simple Christmas crafts for preschoolers, toddlers, Pre K, kindergarten all the way to upper elementary school. If you're looking for kid made gifts for Christmas, use these toddler Christmas crafts for gifts – great for all ages to make and give, even upper elementary Christmas gifts for parents, grandparents, relatives, other family and friends.
Candy Crafts
When it comes to FUN Christmas crafts for kids, making them with CANDY is always a good time – especially when their craft project is edible!
How adorable is this candy cane reindeer craft ideas? What a super cute Christmas tree decoration art project for the kids to make with candy!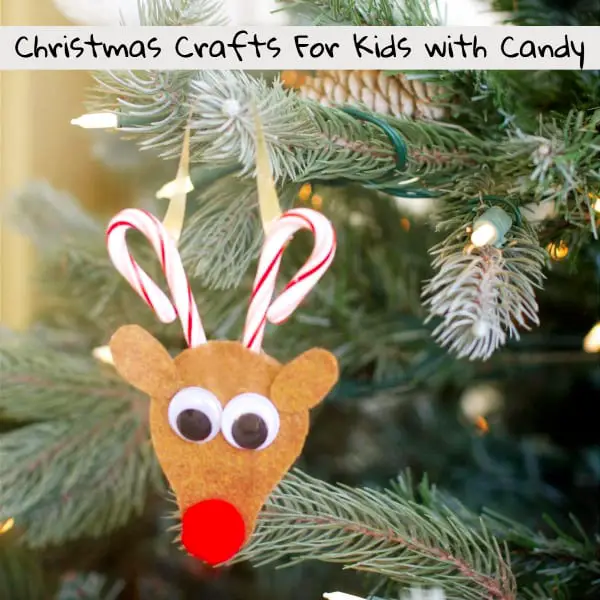 Here are some more Christmas candy crafts – who knew you could make so many cool things out of candy!??!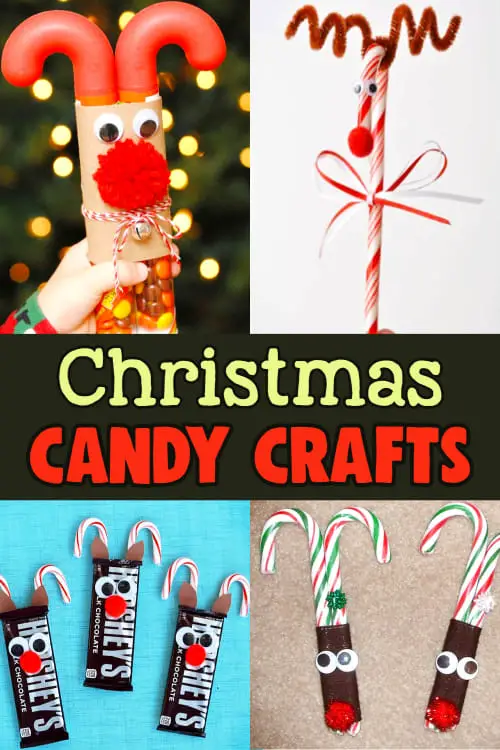 Fingerprint Snowman Ornaments
When it comes to creative Christmas crafts for the kids to make, these handprint Christmas ornaments are a BIG favorite! They sure make great gifts for the kids to make and give to family as gifts each Holiday!
See lots of ideas and pictures to make fingerprint snowman ornaments here:
Cute Fingerprint Snowman Ornaments For Toddlers and Preschoolers To Make For Gifts or as a Keepsake Decoration For Your Christmas Tree * Want to make handprint Christmas ornaments with your kids? They're so cute – especially the fingerprint snowman ornaments – and make GREAT gifts for the Grandparents, aunts, uncles, etc…
Paper Plate Crafts
My kids LOVE making this paper plate snowman Christmas craft in their preschool classroom – we hang them up all over the house!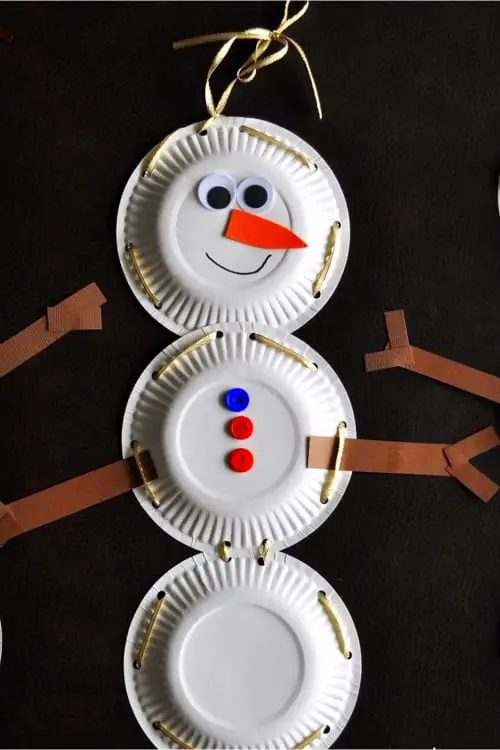 Here are some more super cute paper plate crafts for Christmas- toddlers and preschoolers LOVE making these!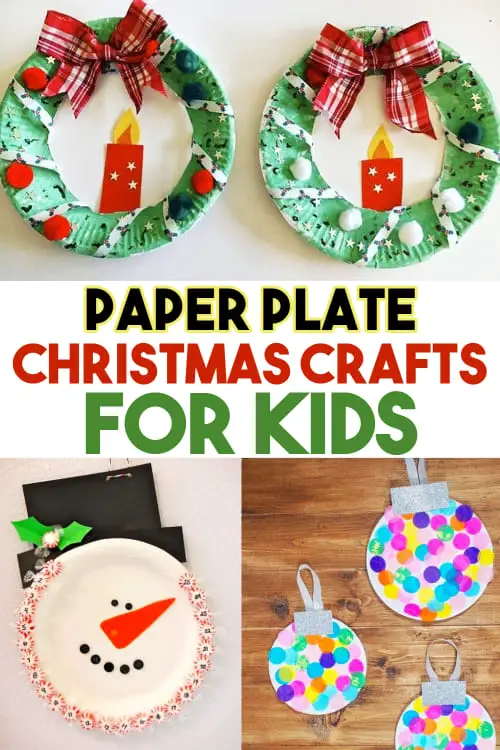 Elf Crafts
The kids LOVE making paper elves and all these elf crafts each Christmas! Here's some cute ideas they've made over the years: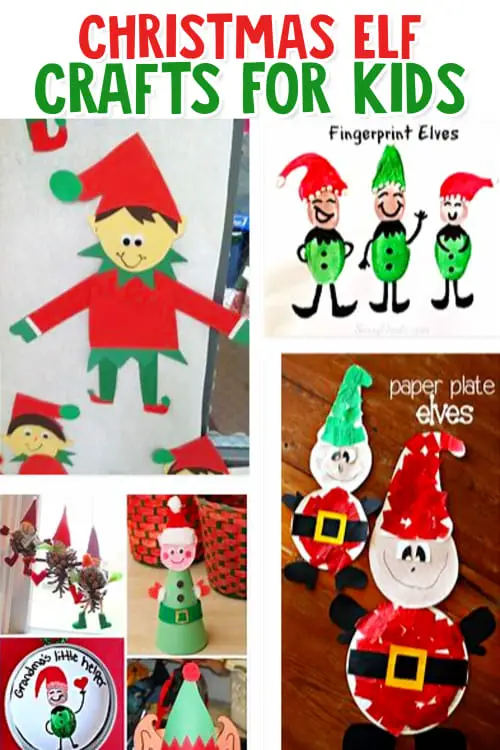 Some of these Christmas Elf crafts use fingerpaint with child's handprint or footprint on construction paper, some use pine cones, there's cute little DIY elf ornaments and other ideas to make an adorable Christmas Elf art project you'll keep for years and years.
---
---
Handprint & Footprint Crafts
Speaking of handprint and footprint Christmas crafts, take a look at these craft project ideas below – they're adorable and easy Christmas crafts for the toddlers and preschoolers to make!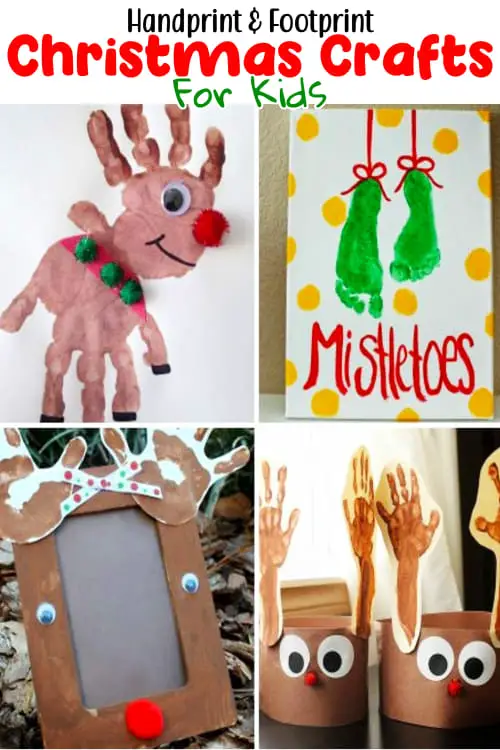 Popsicle Stick Crafts
Here are some cute ideas for popsicle Christmas crafts for the kids to make.
Based on the age of the child, you can make these popsicle crafts as easy or as intricate as you want.
I just love the popsicle stick Christmas Tree and reindeer!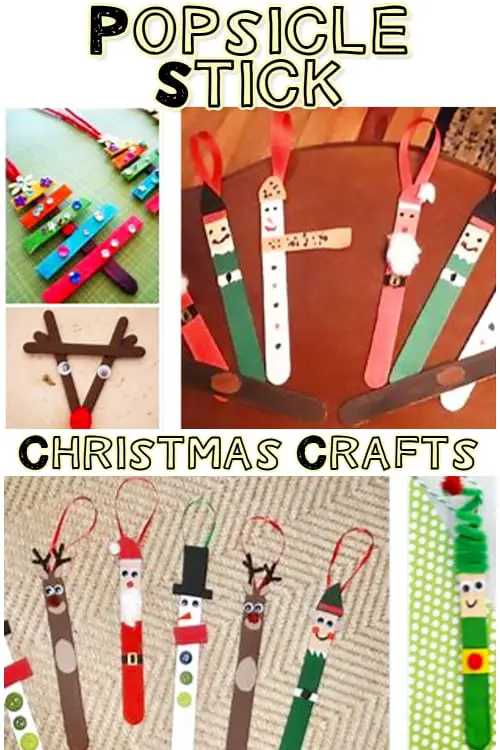 If you like the ornaments made out of popsicle sticks…
We found a big page full of popsicle stick Christmas ornaments for kids to make here:
Need an easy popsicle stick craft for the kids to make on Christmas break? Take a look at these super cute popsicle ornament crafts below. Alrighty, before we get started, I just want to let you know that all opinions are my own and that as an Amazon Associate I earn from qualifying purchases.
Sunday School Crafts
We love all these Christmas Sunday School craft ideas for the kids to make in their church classroom. Their grandparents sure love getting these as their Christmas gift from the kids each year!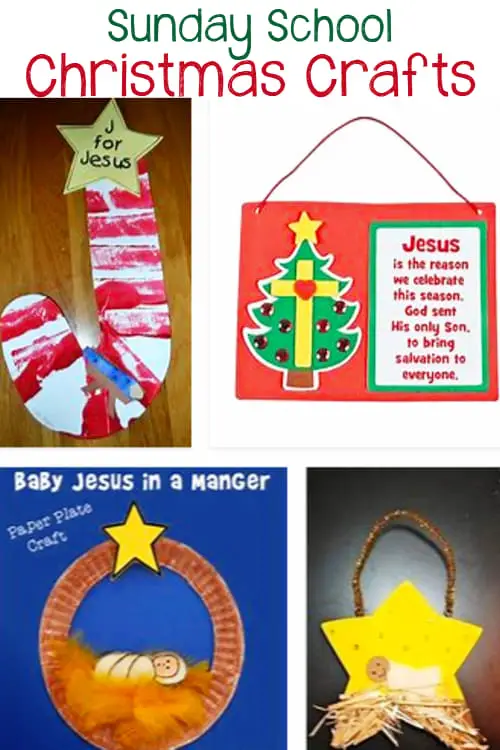 Grinch Christmas Crafts
If you're kids are into The Grinch this year like mine are (heck, we're doing a Grinch Christmas Tree with Whoville decorations this year!), this page below has a lot of super cute DIY Grinch Christmas decorations, crafts, etc:
Take a look at these super cute (and EASY) handmade Grinch Christmas ornaments, decorations and craft projects for kids to make. My kids love ANYTHING "Grinch" at Christmas – so all our Christmas craft projects are Grinch crafts, Grinch decorations – and yes, Grinch Christmas ornaments, too!
More Christmas Crafts For Kids
Holiday craft projects for toddlers, preschool, and kids of all ages to make in the classroom, church or at home – Let's take a look at some super cute and easy DIY Christmas crafts for kids to make!
Christmas Ideas For The Classroom
50+ Cute and Creative Christmas Classroom Bulletin Boards plus lots more bulletin board decorating ideas for all Reasons, Seasons, Ages and Holidays * Teachers – you're gonna love all these unique classroom bulletin board ideas. Bulletin board ideas for Back to School, Halloween, Christmas, Thanksgiving, Valentine's Day, St Patrick's Day, Easter, Spring, Fall, Winter, Cat in the Hat Day…
More Christmas Ideas You Might Like
:
It's here! And we've got it – the official Top Toys Christmas 2019 List – and there are a lot of really cool tech toys, gifts for teens, toys for boys and for girls, educational toys for kids and the best NEW toys this Holiday season!
The official Holiday Top Ten Toy List is here! These are the most-wanted top toys for Christmas 2019. We have poured over the Hot Toy Lists from Target, Good Housekeeping, ToysRUs, Walmart, Amazon, and many other toy stores and Holiday Toy Catalogs for the 2019 Holiday season to find the most wanted, most wanted, hardest to find AND the HOTTEST Christmas toys for 2019 and these toys are the overall winners for our Holiday Toy Guide for 2019.
Most Popular Christmas Desserts * Let's take a look at the best Holiday dessert recipes, award-winning Christmas dessert recipes and the Top 10 Holiday desserts that are NOT the standard pumpkin pie or pecan pie – these are unique Christmas dessert recipes. These just might be the best Christmas dessert …