Most Popular Christmas Desserts •
Let's take a look at the best Holiday dessert recipes, award-winning Christmas dessert recipes and the Top 10 Holiday desserts that are NOT the standard pumpkin pie or pecan pie – these are unique Christmas dessert recipes.
These just might be the best Christmas dessert recipes EVER?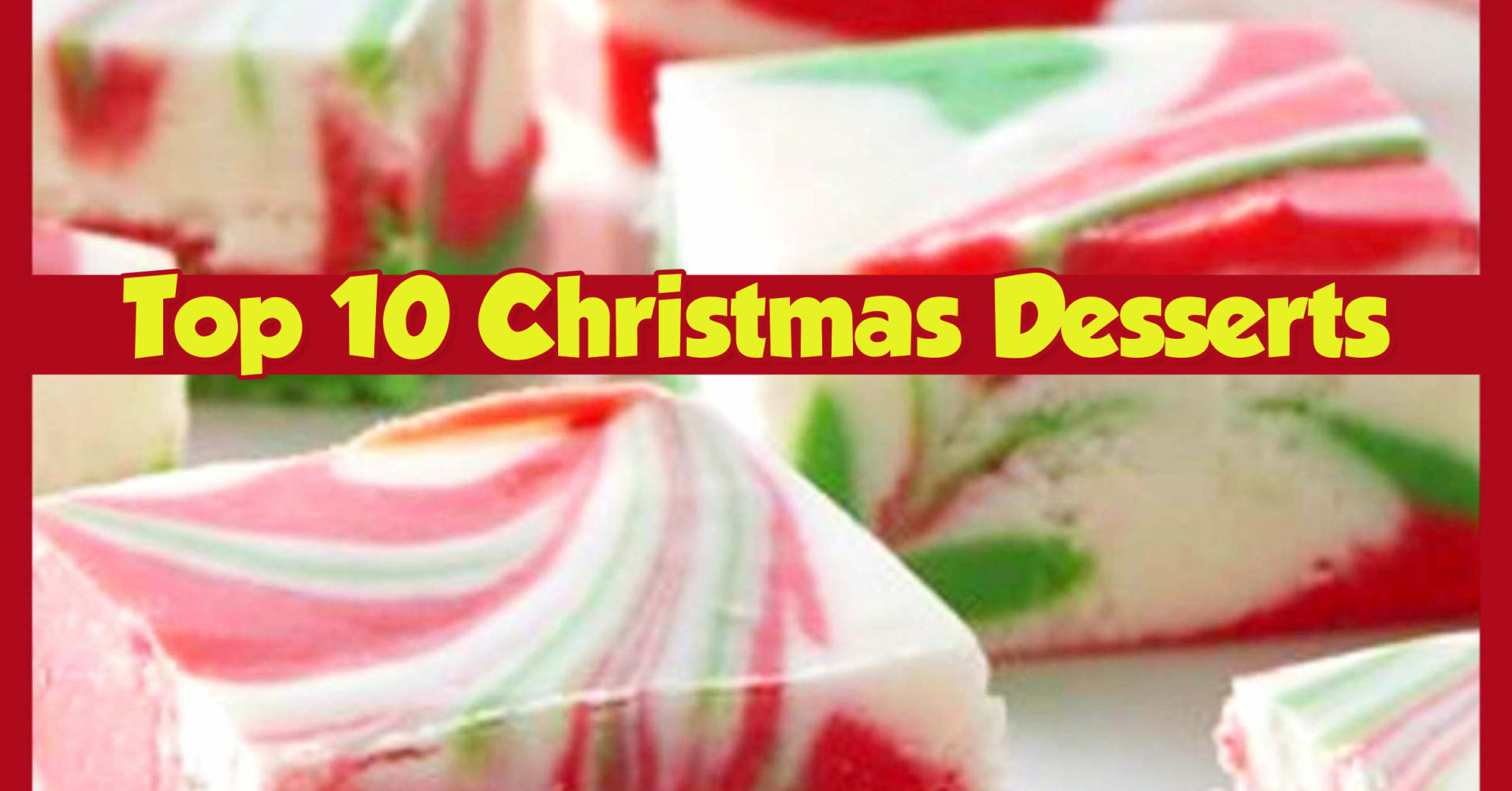 Easy Desserts for a Christmas Party
When it comes to EASY Christmas desserts for a Christmas party or family get-together, you have GOT to check out these Christmas dessert recipes below – they're super easy and sooooo delicious.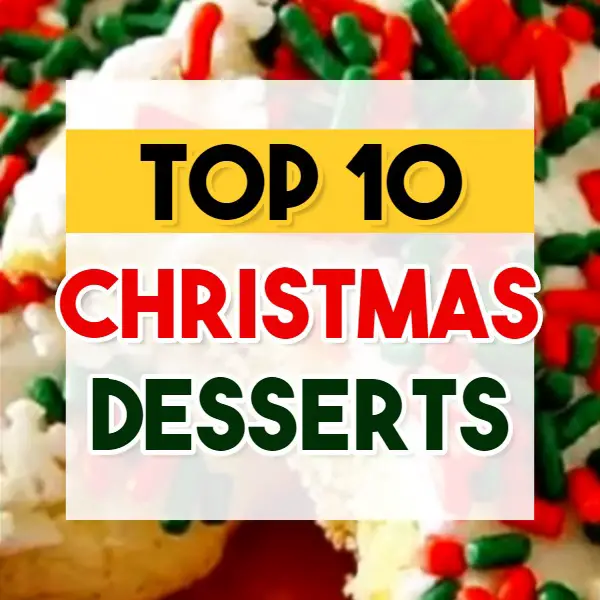 Easy Christmas Fudge Recipes
Simple Chocolate Fudge Recipes That are INSANELY Good! When it comes to EASY fudge recipes, these chocolate fudge recipes below are my family's FAVORITE. They are all super simple to make so you can whip up these sweet treats last minute or even make ahead of time and freeze. If …
Most Popular Christmas Desserts
If you're looking for more traditional Holiday desserts, here are the most popular Christmas desserts:
Pumpkin Pie
Pecan Pie
Sugar Cookies
BuckEyes (chocolate peanut butter balls)
Apple Pie
Fruit Cake
Gingerbread Cookies
10 Easy Christmas Desserts
If you want to make unique Christmas desserts that are easy AND will NOT be what everyone else is bringing, try these 10 unique and easy Christmas desserts:
---
---
Easy Christmas Dessert Ideas
One of our favorite Christmas dessert for the holiday party season and gift-giving season is this super simple 3 ingredient Christmas fudge recipe.
Just look how festive it looks (and it tastes even better!)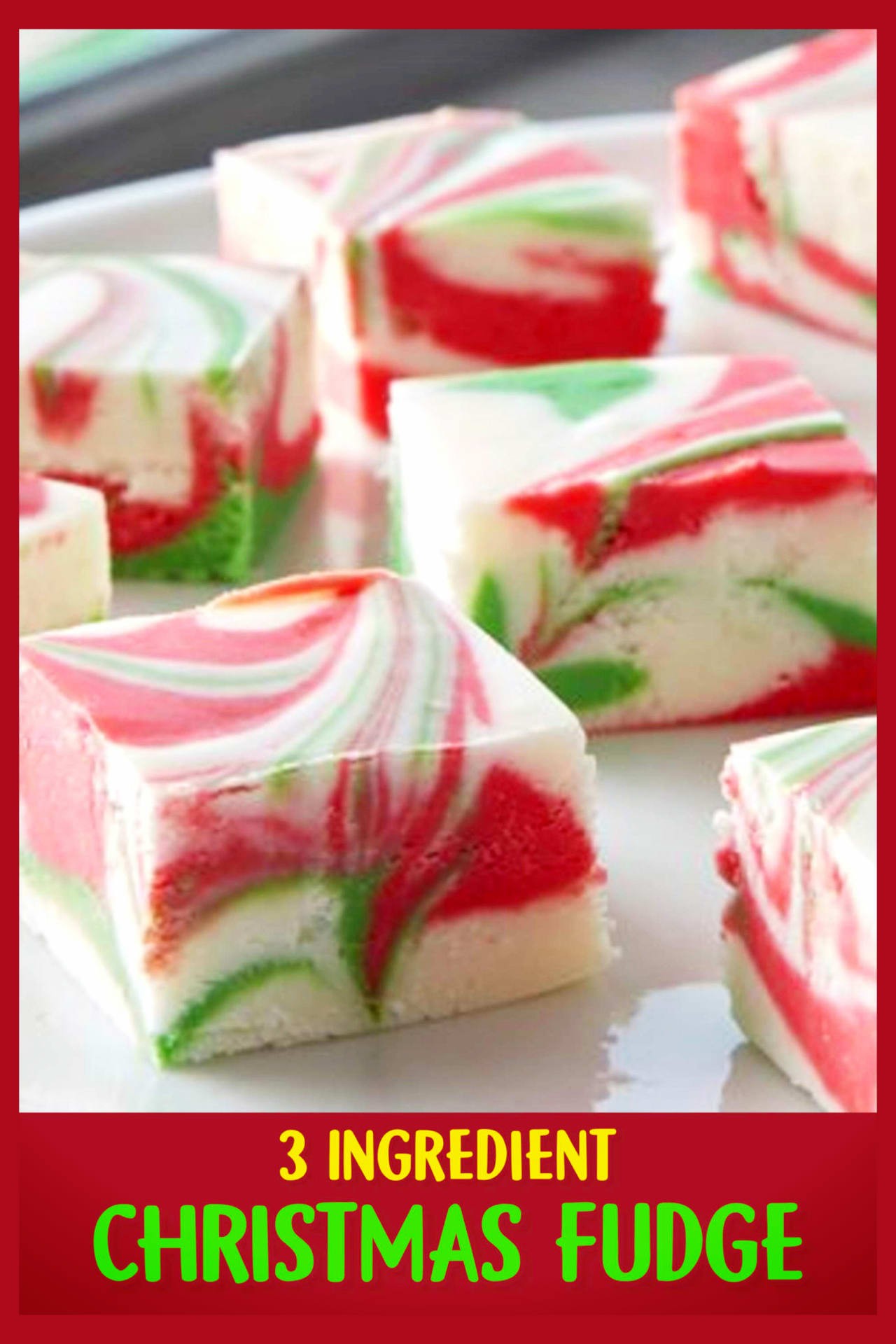 The easy 3 ingredient fudge recipes page has a LOT of simple fudge recipes you should try including:
Get all those fudge recipes here:
When it comes to super simple desserts, these 3 ingredient fudge recipes are at the top of my list. I'm a HUGE fan of super simple sweet treats and desserts when I'm baking and cooking for a crowd or in large batches to give as homemade gifts.
More Yummy Holiday Desserts
Super Simple Make Ahead Desserts That Are Perfect For A Crowd! These dump cake recipes below are the EASIEST and most super simple dessert recipes you'll ever make. When you need to make a quick dessert or sweet treat for a crowd, for your family, church, brunch, potluck, etc, these dump cakes are the perfect idea.
Super Easy NO BAKE Christmas Cookies! Freezer Friendly Christmas Cookies, Sweets, Christmas Dessert Bars and More Christmas Goodies * Yum… COOKIES! If you love making Christmas cookies and dessert bars over the Holidays, you will LOVE all these easy-peasy, FREEZER FRIENDLY NO BAKE Christmas cookies and bars recipes with pictures!
Fun and easy Christmas punch recipes for Christmas Day, any holiday party, Christmas morning – or for New Years (these punch recipes can also be used for big batch party cocktails, too!) Christmas Punch Recipe Ideas Easy peasy Christmas and Holiday punch recipes for Christmas morning, brunch, big batch punch …