Simple Chocolate Fudge Recipes That are INSANELY Good!
When it comes to EASY fudge recipes, these chocolate fudge recipes below are my family's FAVORITE. They are all super simple to make so you can whip up these sweet treats last minute or even make ahead of time and freeze. If your family and friends LOVE chocolate like we do, they will love YOU for making them one (or all) of these fudge recipes below.
Kit Kat Fudge
Love Kit Kat candy bars? This chocolate Kit Kat fudge is to die for – it's seriously addicting! There's only a few ingredients and takes just a few minutes to put together and then pop in the fridge to set.
And LOOK at how yummy it looks!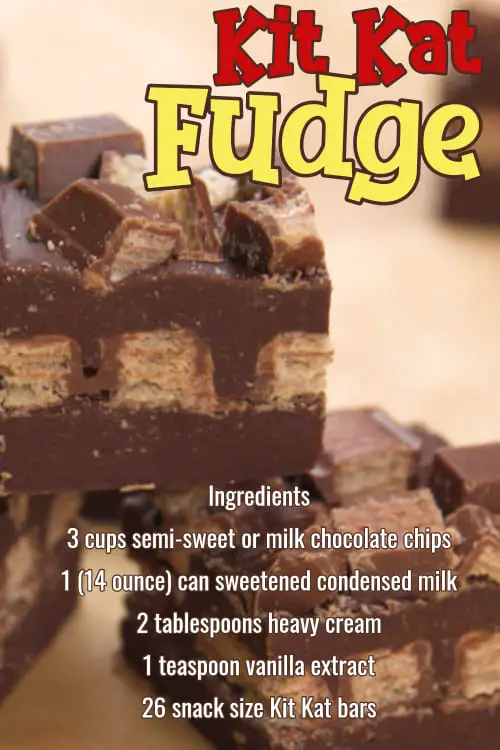 Peanut Butter Cup Fudge
If you want a REALLY easy chocolate fudge recipe, this peanut butter cup fudge recipe has only THREE ingredients… and oh, yes, it is YUMMY!
I don't know about YOUR group, but anything with Reese's Peanut Butter cups is at the top of the list for most requested candy and dessert for any family gathering I go to!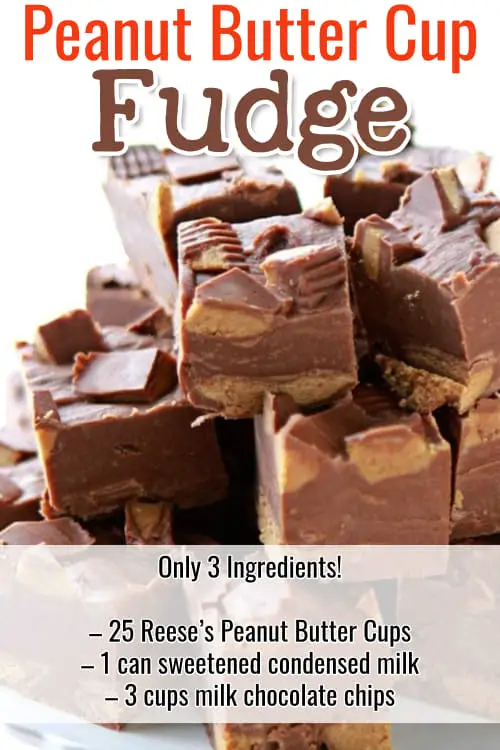 Want MORE easy fudge recipes?
---
---
Chocolate Peppermint Fudge
This is one of my favorite and most requested Christmas recipes! The mix of peppermint candy and chocolate IS so good. I like to make large batches of this fudge ahead of time and freeze it to have as last minute gifts and desserts during the Christmas party season.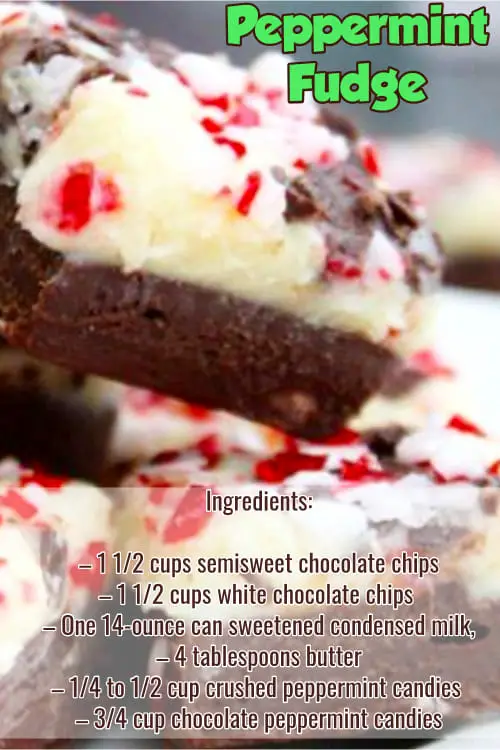 Hot Chocolate Fudge
My family loves hot chocolate with mini marshmallows so when I first found this easy hot chocolate fudge recipe, I couldn't wait to try it and see how they liked it.
They didn't just like it… they LOVED it!
You've got to try it!
Trust me, it tastes even BETTER than it looks!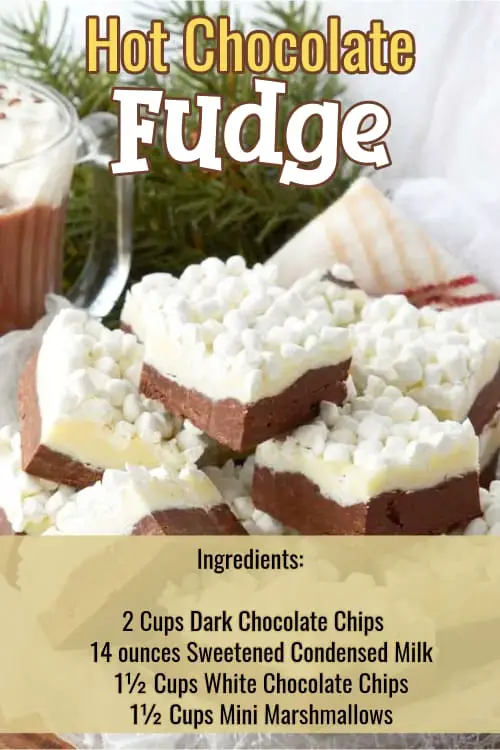 3 Ingredient Oreo Fudge
My kids go NUTS for this chocolate Oreo fudge – and there's only THREE ingredients!
When it comes to super simple desserts, these 3 ingredient fudge recipes are at the top of my list. I'm a HUGE fan of super simple sweet treats and desserts when I'm baking and cooking for a crowd or in large batches to give as homemade gifts.
---
2 Ingredient Chocolate Fudge
This is another little secret of mine that enables me to make a LOT of fudge during the holidays.
This 2 ingredient chocolate fudge is SO good… and crazy easy to make!
(null)
Most Popular Christmas Desserts * Let's take a look at the best Holiday dessert recipes, award-winning Christmas dessert recipes and the Top 10 Holiday desserts that are NOT the standard pumpkin pie or pecan pie – these are unique Christmas dessert recipes. These just might be the best Christmas dessert …
Simple make ahead breakfast recipes for a crowd and healthy night before breakfast recipes for Holiday mornings, large groups, brunch party, girls weekend or for a full house. If you're looking for simple breakfast food you can make the night before or freeze for later, take a look at these …
Super Easy NO BAKE Christmas Cookies! Freezer Friendly Christmas Cookies, Sweets, Christmas Dessert Bars and More Christmas Goodies * Yum… COOKIES! If you love making Christmas cookies and dessert bars over the Holidays, you will LOVE all these easy-peasy, FREEZER FRIENDLY NO BAKE Christmas cookies and bars recipes with pictures!