Fun and UNIQUE Easy Thanksgiving Desserts Recipes
The Thanksgiving holiday is almost here and I know you are busy concentrating on the most important part of the meal – the dessert! When your family is falling into their turkey comas, and you're wondering what to DO with your Thanksgiving leftovers, make a pot of coffee and serve one – or MORE – of these fun, unique, and EASY Thanksgiving dessert ideas.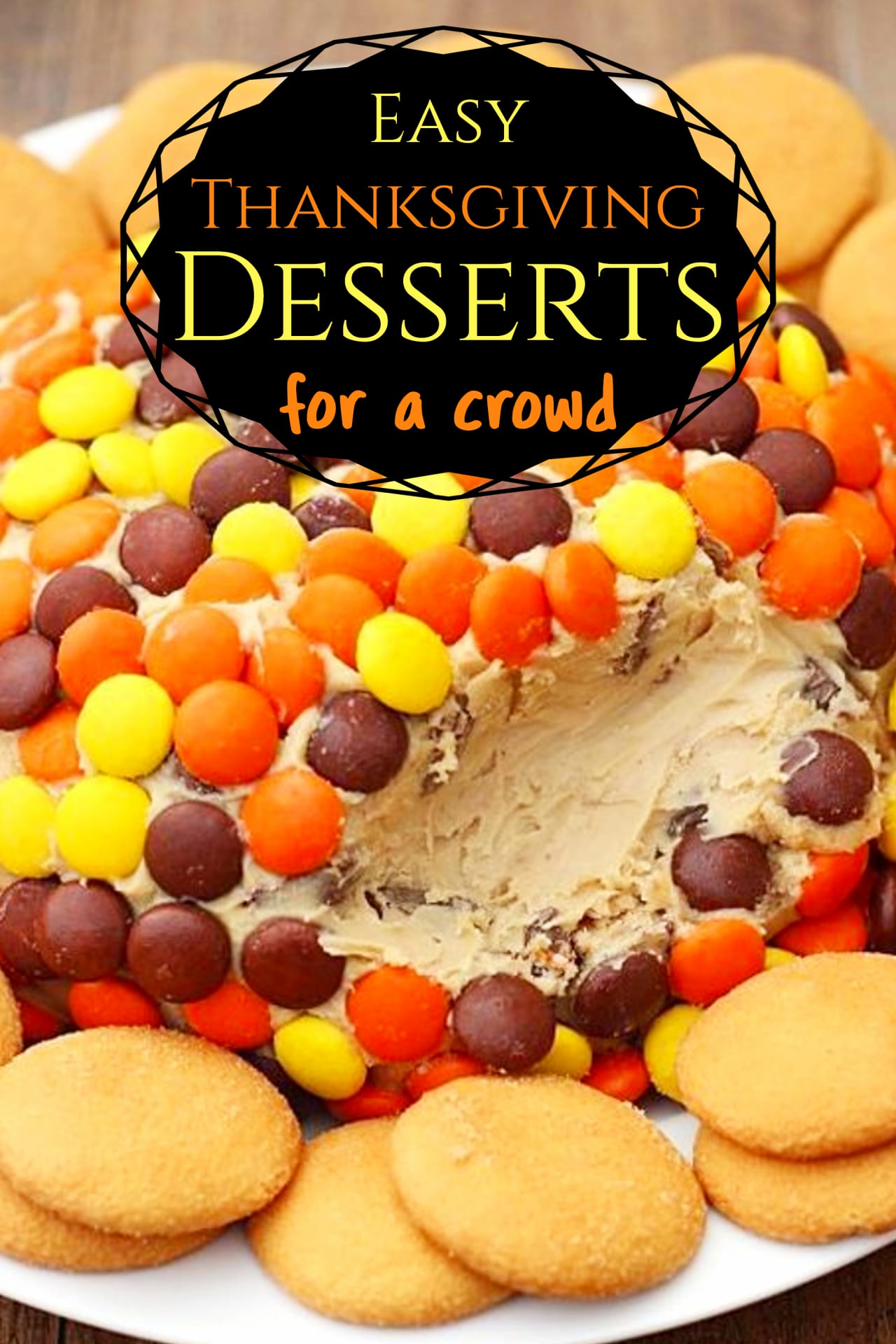 Get The Dessert Recipes:
When coming up with ideas for Thanksgiving desserts, your sure don't want to make the same ol thing, right? How about trying one of the unique and easy Thanksgiving dessert recipes below? The recipes are pretty simple AND your dinner guests or hostess will LOVE you for offering a unique and creative dessert for Thanksgiving (or Christmas).
How about these creative desserts for Thanksgiving?
If you're tired of the same ol' pumpkin pie for Thanksgiving why not try one these unique Thanksgiving dessert recipes – they look SO good!
Like this Amish Apple Bread (also called apple fritter bread or country apple bread) – it is a CROWD- PLEASER.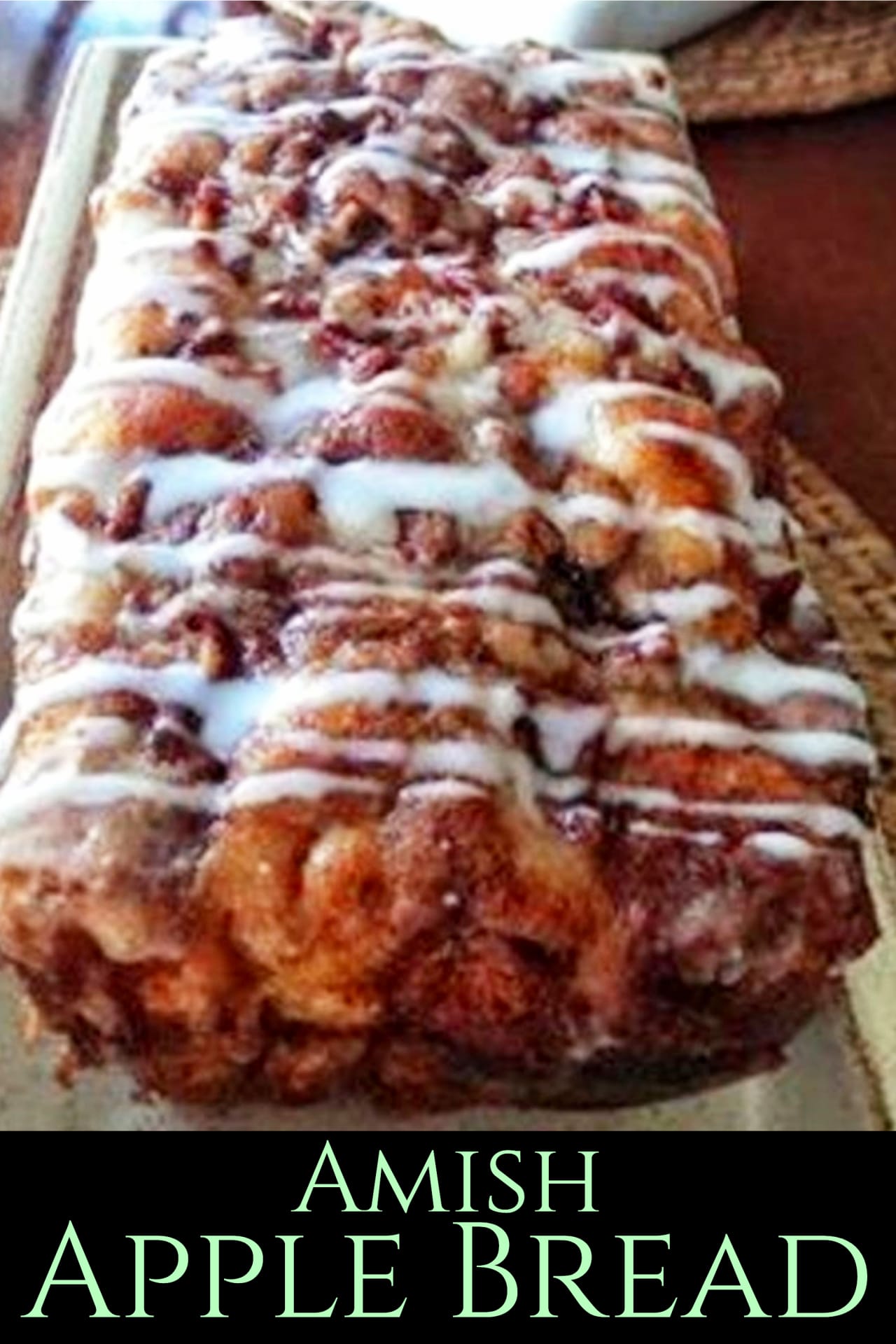 ---
---
When it comes to super simple desserts, these 3 ingredient fudge recipes are at the top of my list. I'm a HUGE fan of super simple sweet treats and desserts when I'm baking and cooking for a crowd or in large batches to give as homemade gifts.
Traditional Thanksgiving Desserts include:
Thanksgiving Pies.
Thanksgiving Cakes.
Thanksgiving Cookies.
Apple Pie.
Pecan Pie.
Pumpkin Pie.
Sweet Potato Pie.
Holiday Cupcakes.
How about some elegant Thanksgiving desserts that are NOT pie or traditional?
These showstopper Thanksgiving deserts are all such easy make ahead Thanksgiving deserts for a crowd that are sure to impress your guests!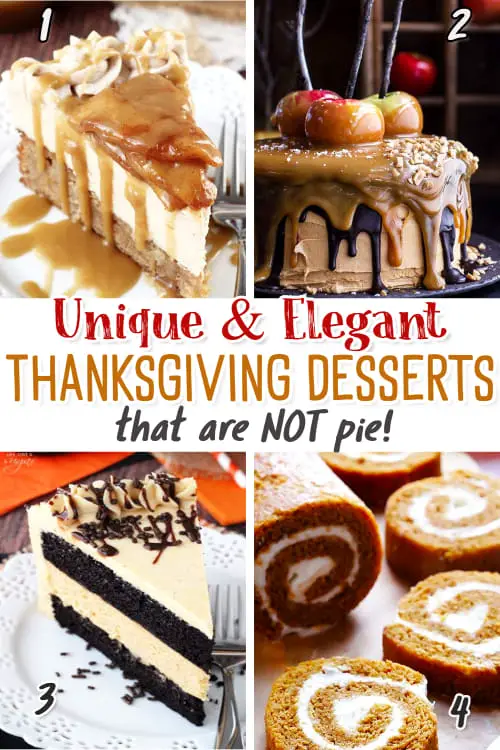 Here are the dessert recipes from the picture above:
1 – Caramel Apple Blondie Cheesecake (get recipe)

2 – Caramel Apple Snickers Cake (get recipe)

3 – Chocolate Pumpkin Cheesecake Cake (get recipe)

4 – Easy Pumpkin Roll (get recipe)

If you want a more unique dessert option, take a look at these dessert recipes.
Church Desserts: Old-Fashioned dessert recipes that your mom, your grandmother (or your lunch lady) used to make from scratch Yep, these are Grandma's Dessert recipes – all those mouth-watering dessert recipes that your mom, your grandmother, your sweet old Aunt Betty or your lunch lady used to make from scratch that everyone BEGGED her to bring to the next family reunion, potluck, baby shower or ANY family get-together because these ARE the proven crowd-pleasers!
Love EASY Holiday Desserts?
These easy Christmas desserts are so good!
These Christmas desserts recipes are SO easy – perfect for your Holiday party, Christmas get-together, or for a crowd. While I love all Christmas baking ideas, sometimes you just need quick and easy dessert recipes that you can even make last minute if you need to.
---
But let's get back to Thanksgiving desserts…
Let's skip the traditional desserts and, instead, let's make something fun and unique for Thanksgiving dessert!
You saw it up top… it sure looks yummy, right?  Recipe is here or just pin the recipe image below to Pinterest so you always have it.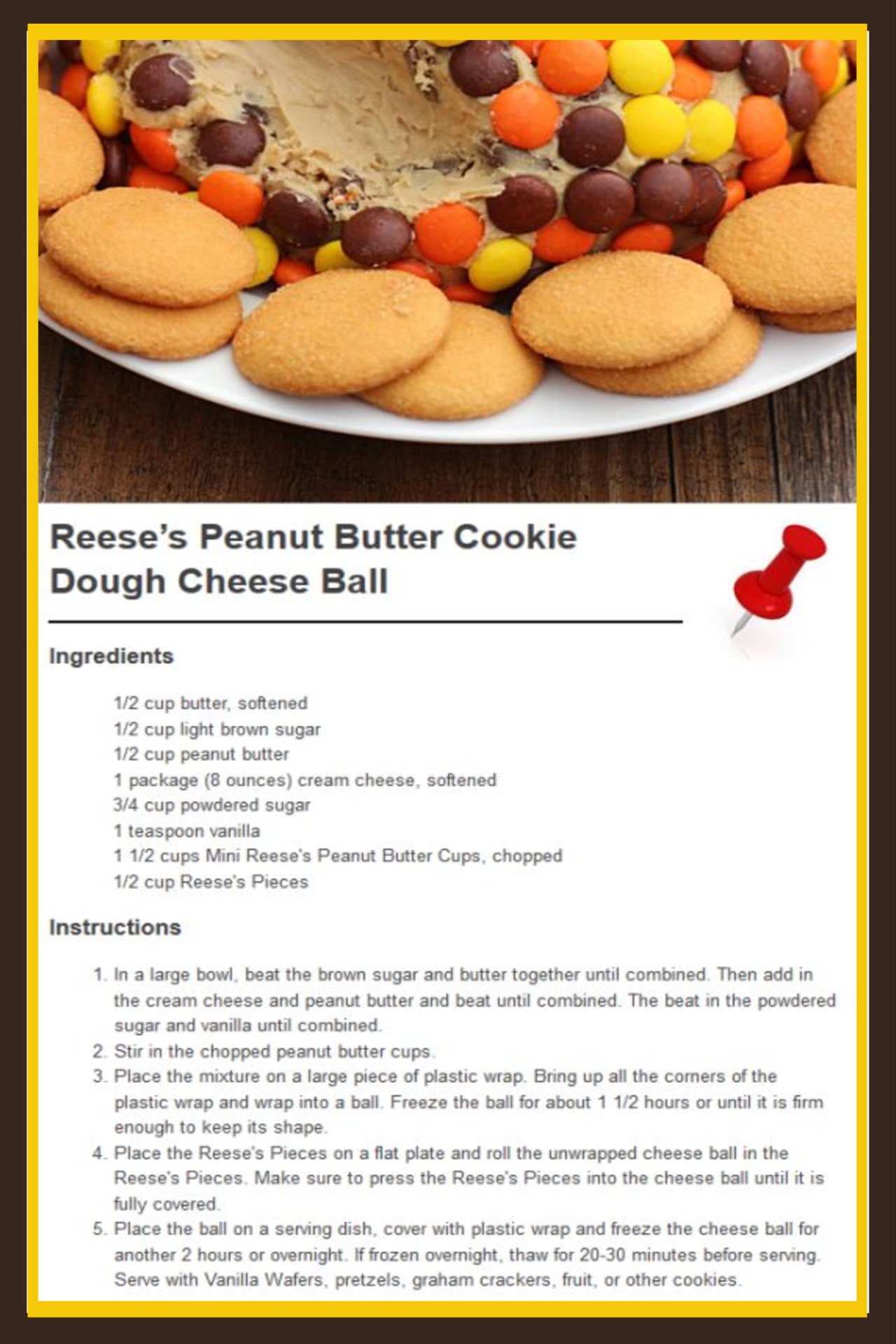 Want more Thanksgiving recipes?
On this page are some of our favorite easy Thanksgiving side dishes – make ahead recipes, vegetable side dishes, casserole recipes, side dishes you can make in your slow cooker, traditional side dish ideas, and some healthy Thanksgiving dinner side dish ideas as well.
---
---
I've found so many cute Thanksgiving cookie ideas that your kids or classroom are sure to love. They are so stinkin' adorable! If you're looking for some Thanksgiving cookie recipes kids will love – take a look at all the adorable ideas on this page – and they're easy to make!
SO cute! AND they're a creative dessert idea for Thanksgiving also.
Also, be sure to check out these easy Thanksgiving crafts for kids.
---
After Thanksgiving Leftover Recipes – Wondering how to use Thanksgiving leftovers because you're tired of boring leftover turkey sandwiches? So were we! Take a look at these quick and easy ideas for all that leftover turkey, stuffing, mashed potatoes, leftover turkey and dressing, cranberry sauce, vegetables and gravy ideas for …
Let's take a look at five of our Top Ten Fast and Easy Thanksgiving Dessert Recipes. If you're short on time this Thanksgiving, lack inspiration and dessert ideas, or need a quick last minute dessert idea for Thanksgiving (or Christmas), these are the "go to" recipes we LOVE.
Fun Thanksgiving Art Projects and Crafts For Kids – Here are some easy Thanksgiving crafts for toddlers, preschool and pre-K aged kids that they can make at home, at school, and/or at church in their Sunday School class. Here are some easy Pre-K Thanksgiving Crafts for the kids to make at preschool, Sunday School or at home (great for homeschool too!)
If you want a fake Christmas tree that looks REAL, take a look at these affordable artificial Christmas trees that look SO real! Many people these days are choosing not to spend money every year on real Christmas trees.
✅
Need Appetizer Ideas?
Easy Potluck Appetizers, Cold Dip Recipes for a Crowd and Fast & Easy Cold Finger Food Buffet Ideas – These cheap and quick 3 ingredient cold appetizers are my favorite fast and easy recipes with few ingredients for any potluck, work party, cold food buffet table or any party or …
Simple Chocolate Fudge Recipes That are INSANELY Good! When it comes to EASY fudge recipes, these chocolate fudge recipes below are my family's FAVORITE. They are all super simple to make so you can whip up these sweet treats last minute or even make ahead of time and freeze. If …
tagged: Top Ten Thanksgiving Desserts, Best Thanksgiving Dessert Recipes, Easy Thanksgiving Desserts, Creative Desserts for Thanksgiving,
Thanksgiving Side Dish Recipes, Fun Thanksgiving Desserts, Pinterest Thanksgiving Desserts, Unique Thanksgiving Desserts,

Desserts for Thanksgiving Other Than Pies, Cute Easy Thanksgiving Treats, Thanksgiving Layered Desserts, Pinterest Thanksgiving Desserts, Cute Dessert Ideas for Thanksgiving, Free Thanksgiving Dessert Recipes, Thanksgiving Dessert Ideas for Kids, Different Desserts for Thanksgiving, Cold Desserts for Thanksgiving, Thanksgiving Sweets.