---
Easy Things To Cook At Home With Little Ingredients – the ULTIMATE List of Simple Easy Recipes for Beginners ANYONE Can Make at Home that ALL have few ingredients.
Below is a big list of super easy things to cook at home and last-minute meals. From easy 3-ingredient recipes for dinner, desserts with few ingredients, Instant Pot dump meals, Crock Pot slow cooker dinners, breakfast ideas, simple potluck food, appetizers, easy-peasy soups, breads… Thanksgiving and Christmas recipes too.
Whatever YOU want to cook, you CAN cook with these simple and EASY recipes.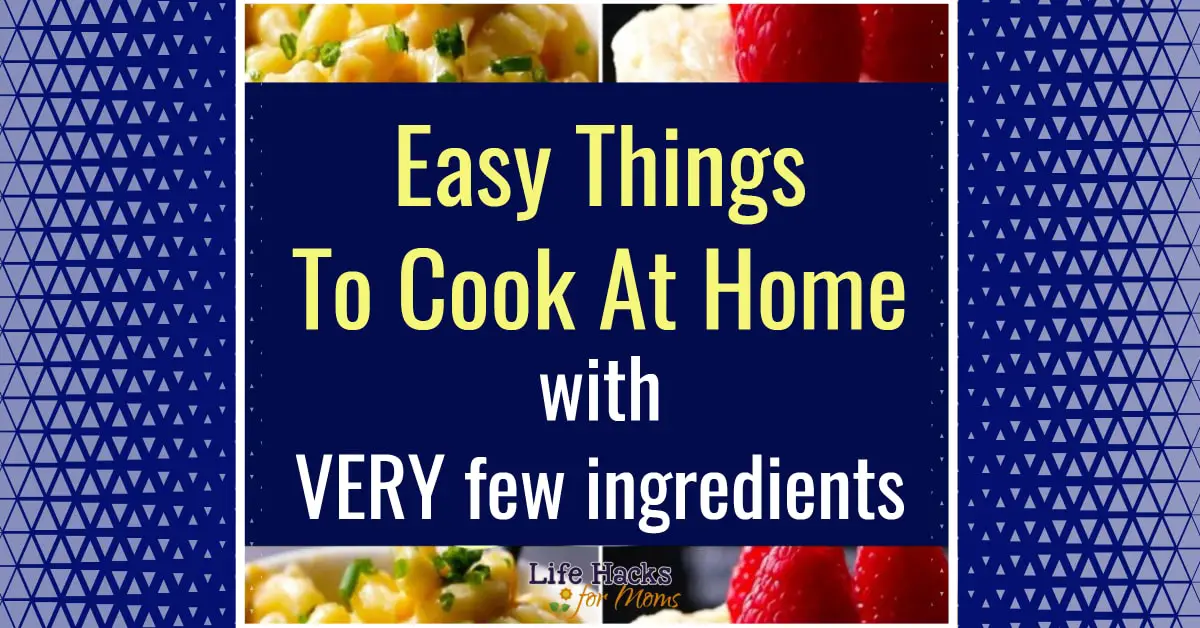 Welcome to Life Hacks for Moms - we hope you enjoy all our tips and tricks for busy moms! Please note that we use affiliate links and ads to generate income at no cost to you.
---
Easy Things To Cook At Home
From baking to breakfast… from dinner to dessert, below is a BIG list of simple easy things to cook at home that are ALL beginner-friendly and/or perfect for last-minute cooking.
In fact, my kids helped me make some of these recipes for our open house Graduation party so that is proof positive – these are things ANYONE can cook at home!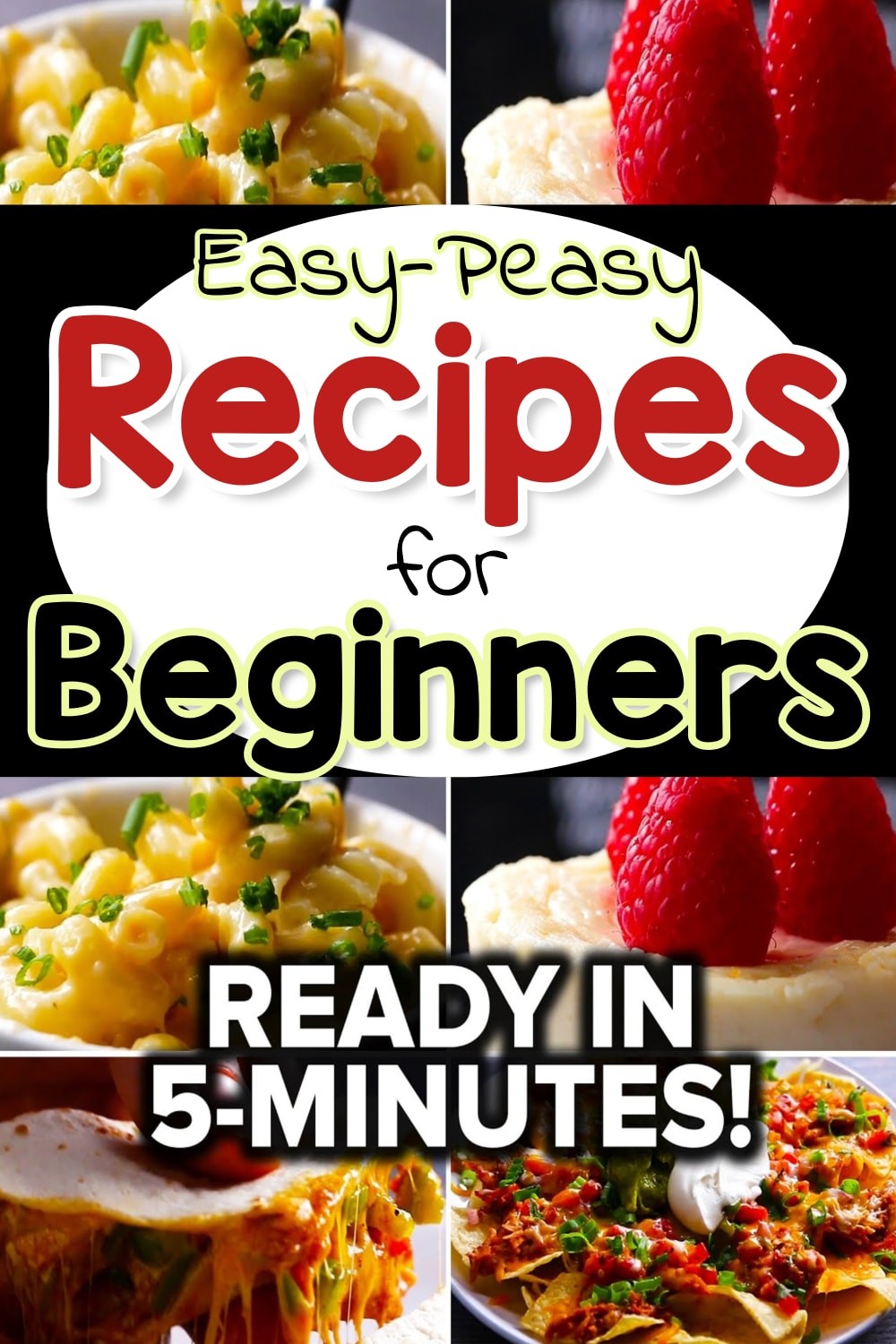 Simple Dinner Recipes
Below are some easy, cheap and QUICK dinner recipes with few ingredients that anyone can make – from 5 little ingredients to ready in 5 minutes, these are all easy things to cook at home for dinner tonight.
Easy Chicken Recipes
How about some easy and quick dinner recipes with chicken? These recipes below are all super simple and cheap to make.
Easy Side Dish Recipes
Here are some super simple side dish ideas and recipes. Crock pot slow cooker recipes too.
Simple Appetizer Recipes
From the best appetizers to bring to a party to these simple party food ideas, you'll have snacks and finger foods made in no time with these recipes.
Easy Soup Recipes
Baby it's cold outside! It's the perfect time to make these easy-peasy homemade soup recipes.
Simple Bread Recipes
Never did I think that bread was something easy for beginners to make, but these easy bread recipes for beginners below proved me wrong.
And guess what? All these bread recipes have few ingredients AND have NO YEAST.
Easy Breakfast Recipes
Easy, quick and CHEAP breakfast ideas for a crowd. From brunch to Christmas morning breakfast, there are some super simple breakfast ideas below.
Simple Brunch Recipes
Speaking of brunch – here are some quick and easy brunch recipes.
Easy Potluck Recipes
From the best store-bought potluck food ideas to potluck main dishes – these easy recipes below have you covered on your potluck food needs.
Simple Dessert Recipes
From super simple sweet desserts you can make in 5 minutes to party desserts, these easy dessert ideas below are all crowd-pleasers.
Easy Cookie Recipes
Love cookies? Of course – everyone loves cookies! Try these easy NO BAKE cooki recipes below.
Simple Fudge Recipes
Sometimes you just need some fudge – and these FAST fudge recipes below are really good.
Easy Christmas Recipes
Having a Christmas party? Below are some quick and easy Christmas party food ideas for a small crowd or large group.
Simple Thanksgiving Recipes
Easy Punch Recipes
Simple Smoothie Recipes
Easy Crock Pot Recipes
Simple Instant Pot Recipes
Easy Microwave Recipes
Simple 5-Minute Recipes
Easy Low Carb Recipes
Simple Recipes For Kids
Easy Snacks For Kids
Cooking Tips for Beginners
---
---
How To Cook an Omelette WITHOUT Sticking
---
Instant Pot Cooking Times Cheat Sheets
---
How To Cook on a Charcoal Grill
---
Miss Anything?
Go back to the top of:
==>> Easy Things To Cook At Home With Little Ingredients
Go back to a specific section: