---
Let's make frozen fruit smoothie packs for these easy-peasy fruit smoothie recipes – These are some of my favorite make ahead smoothie recipes with frozen fruit.
Every day I'm trying a new smoothie recipe for a week and these frozen smoothie prep bags are such an easy way to make no ice smoothies (since well, the FRUIT is the ice haha!)
Do you meal prep pre-made smoothie bags and put them in your freezer to save time in the morning, too?
I love being able to make ahead my breakfast smoothie ingredients, put them in a baggie, and toss them in the freezer all in one batch so all I have to do is pop a baggie full in my blender and go.
Frozen Smoothie Pack Recipes
Below are my personal favorite make ahead smoothie recipes.
Frozen Strawberry Banana Smoothie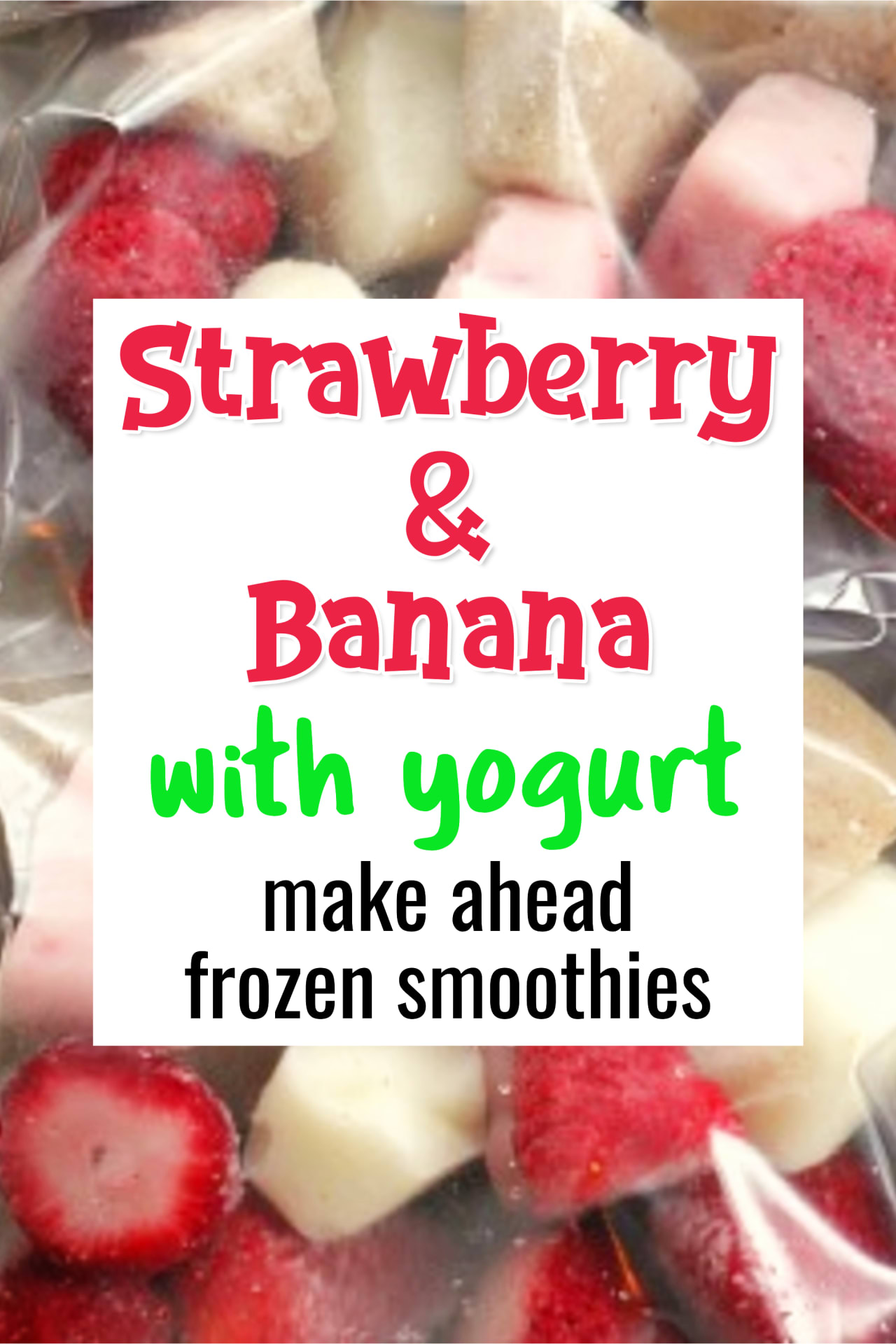 Welcome to Life Hacks for Moms - we hope you enjoy all our tips and tricks for busy moms! Please note that we use affiliate links and ads to generate income at no cost to you.
---
This is one of my favorite frozen fruit smoothie recipes. I simply freeze some yogurt in ice cube trays and then when I am prepping my smoothie freezer bags, I add a couple yogurt cubes, some strawberries and banana… it's insanely good!
Easy Strawberry Banana Smoothie Recipe
Note: you can use any flavor of yogurt that you want. The recipe calls for strawberry yogurt but I prefer using strawberry banana yogurt for these smoothies.
Making a Frozen Fruit Smoothie
Just look at this frozen fruit smoothie just made in the blender – looks SO good, right?
Here's what's in that fruit smoothie above…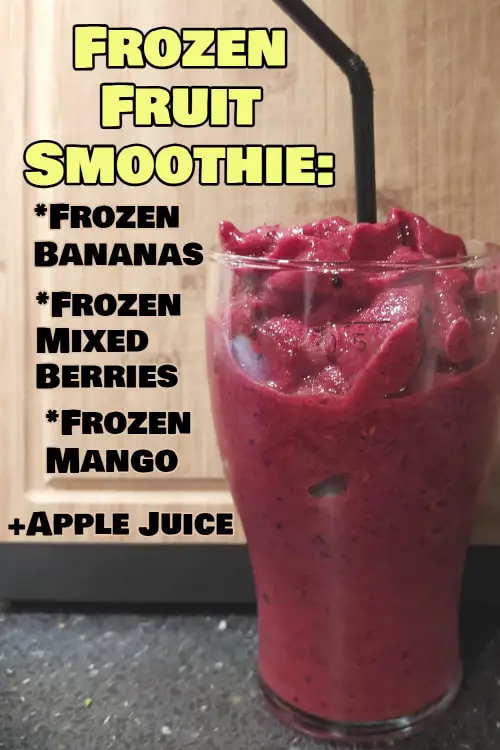 You might also like:
How To Make Frozen Smoothie Packs
Fruit Smoothie Recipes
If you're new to fruit smoothies, here's a simple and basic fruit smoothie recipe formula that you can change up to fit your taste buds: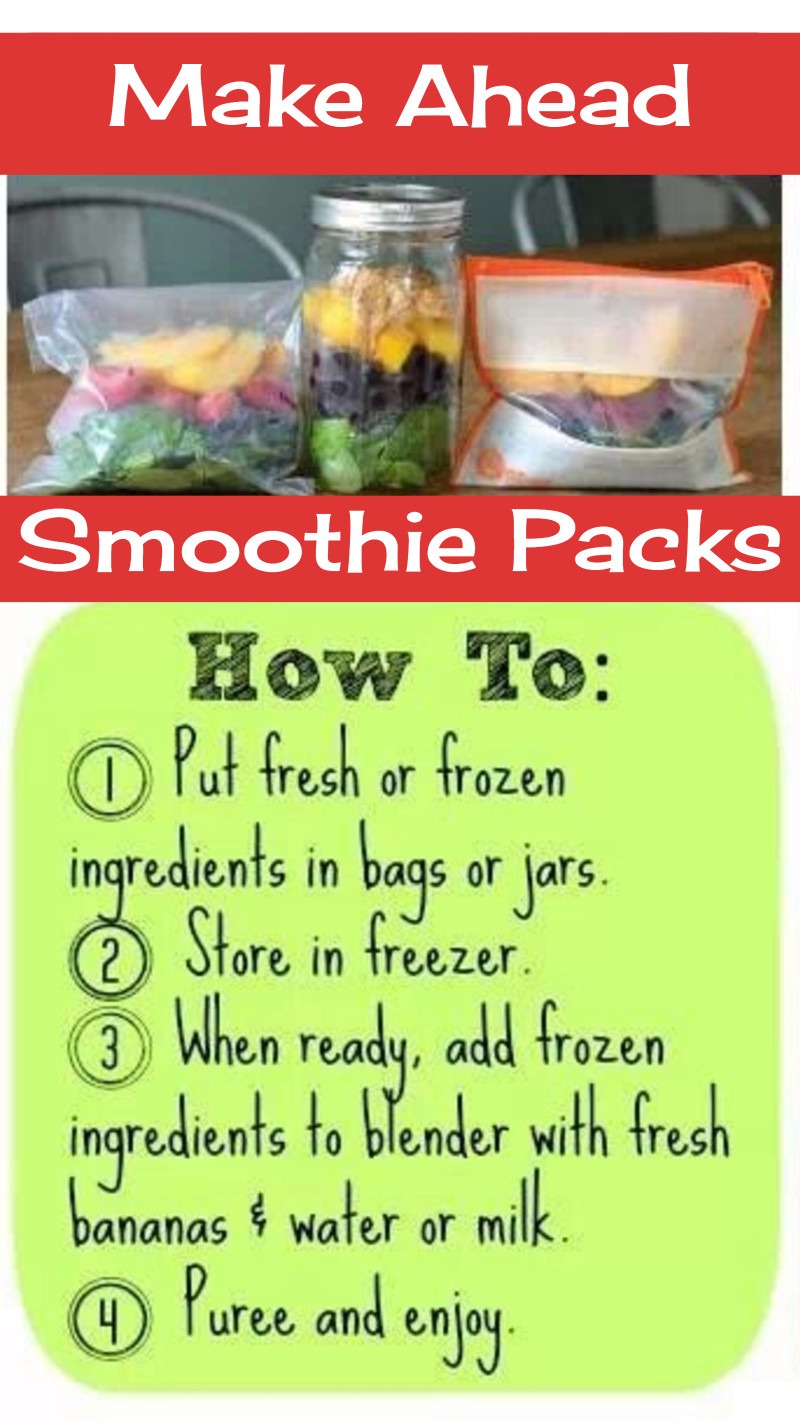 Here are 4 more easy frozen fruit smoothies recipes that are great make ahead smoothies for breakfast on the go.
If you're wondering how many cups of fruit in a smoothie, these recipe cheatsheets below will help you out!
As a general rule, I don't like to add more than 1 cup of a specific fruit to my smoothies. Now, I'll mix and combine cups of different fruits in my frozen smoothie packs, but never more than a single cup of an individual fruit.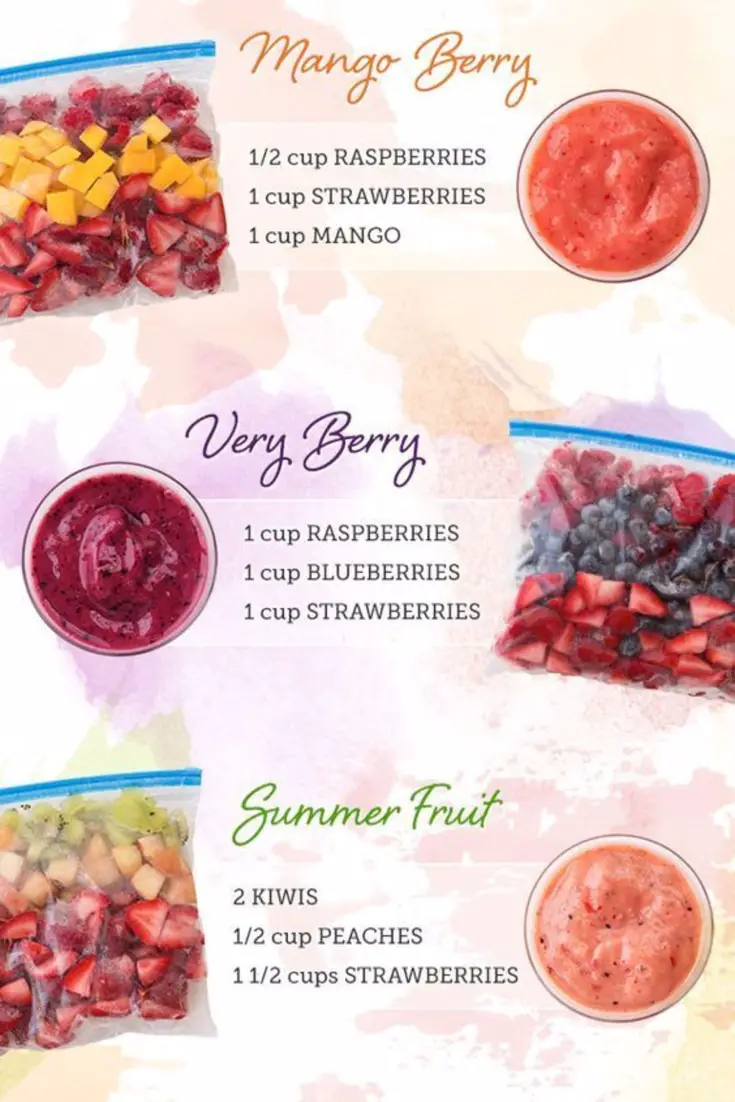 & 
My chocolate smoothie recipes are here…
and you MUST try this chocolate peanut butter smoothie recipe – it's SO good (and healthy too!)
What To Read Next:
Miss Anything?
Click to go BACK to any smoothie recipe:
Popular Today: