These are some of my favorite make ahead smoothie recipes with frozen fruit. Every day I'm trying a new smoothie recipe for a week and these frozen smoothie prep bags are such an easy way to make no ice smoothies (since well, the FRUIT is the ice haha!) Do you meal prep pre-made smoothie bags and put them in your freezer to save time in the morning, too?
I love being able to make ahead my breakfast smoothie ingredients, put them in a baggie, and toss them in the freezer all in one batch so all I have to do is pop a baggie full in my blender and go.
Below are my personal favorite make ahead smoothie recipes.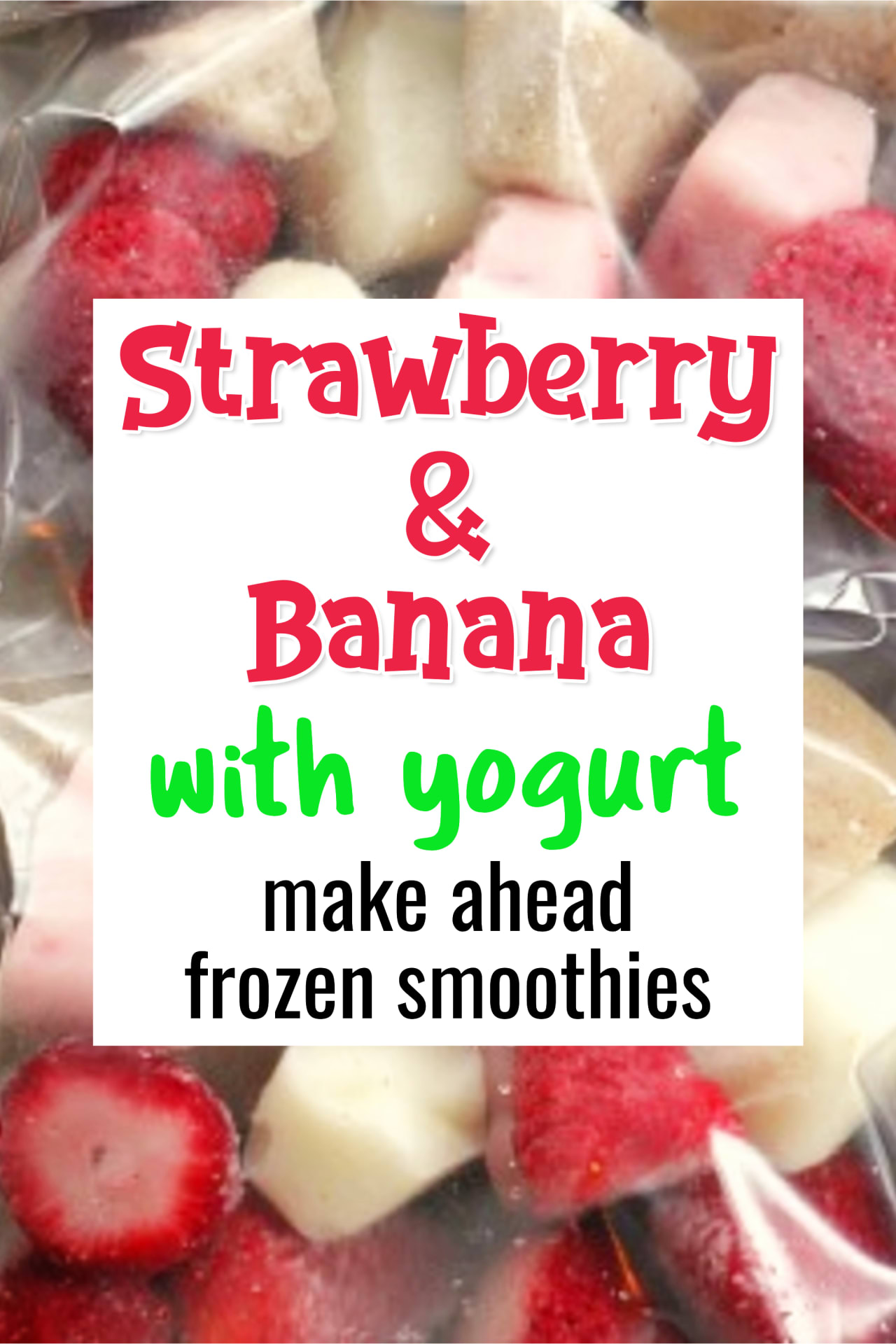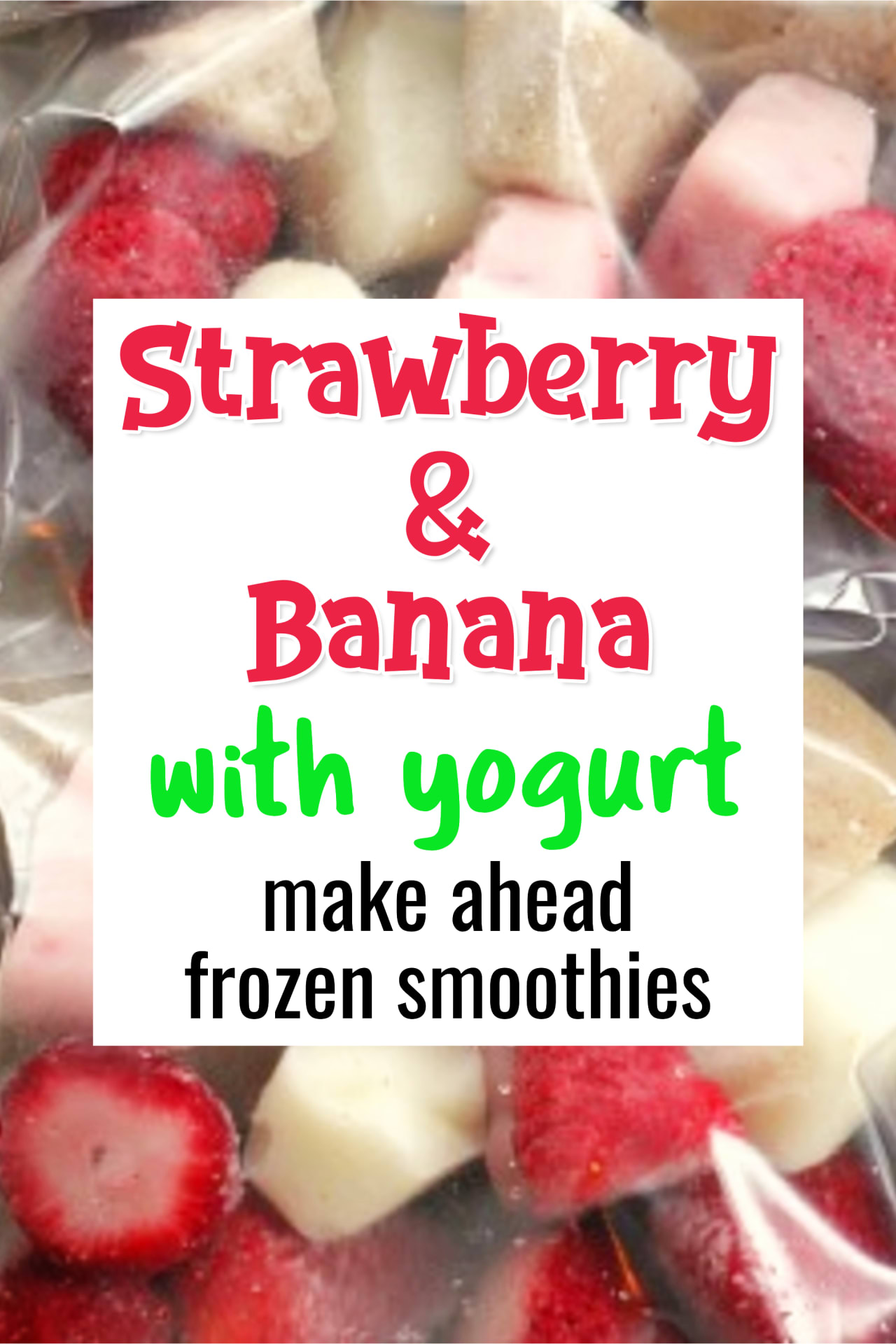 This is one of my favorite frozen fruit smoothie recipes. I simply freeze some yogurt in ice cube trays and then when I am prepping my smoothie freezer bags, I add a couple yogurt cubes, some strawberries and banana… it's insanely good!
Don't add another stop to your busy morning by going to the coffee shop or juice bar for your favorite smoothie. Once you learn how to make a smoothie with this easy recipe, you can have a better-for-you drink right at home.
Note: you can use any flavor of yogurt that you want. The recipe calls for strawberry yogurt but I prefer using strawberry banana yogurt for these smoothies.
You might also like:
How To Make The PERFECT Fruit Smoothie
If you're new to fruit smoothies, here's a simple and basic fruit smoothie recipe formula that you can change up to fit your tasetbuds:
Fruit Smoothies are the perfect way to cool off in the summer! This recipe, or formula, is easy to adapt so you can create your own flavors! I don't know about you, but Summertime at my house means spending as little time indoors as possible. I love feeling that Vitamin D.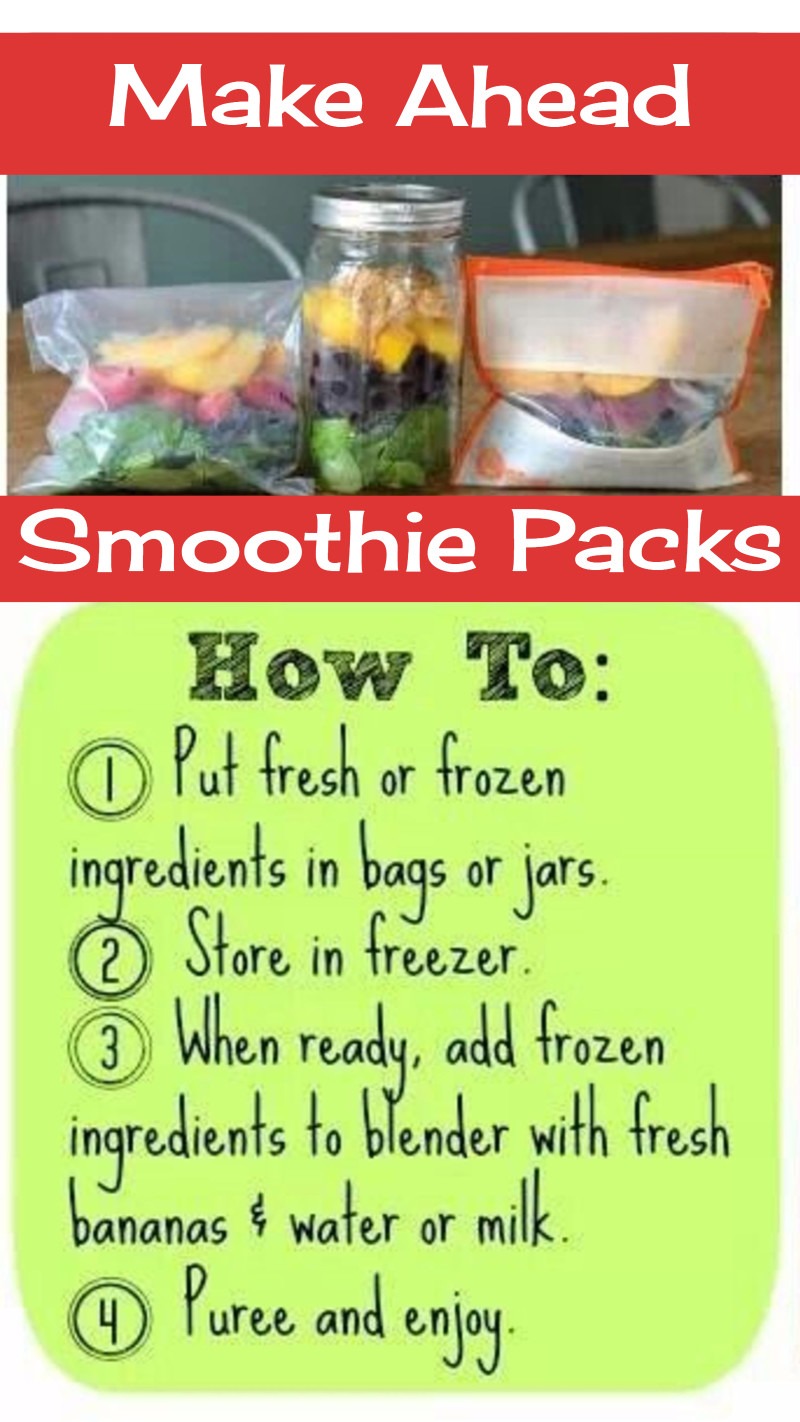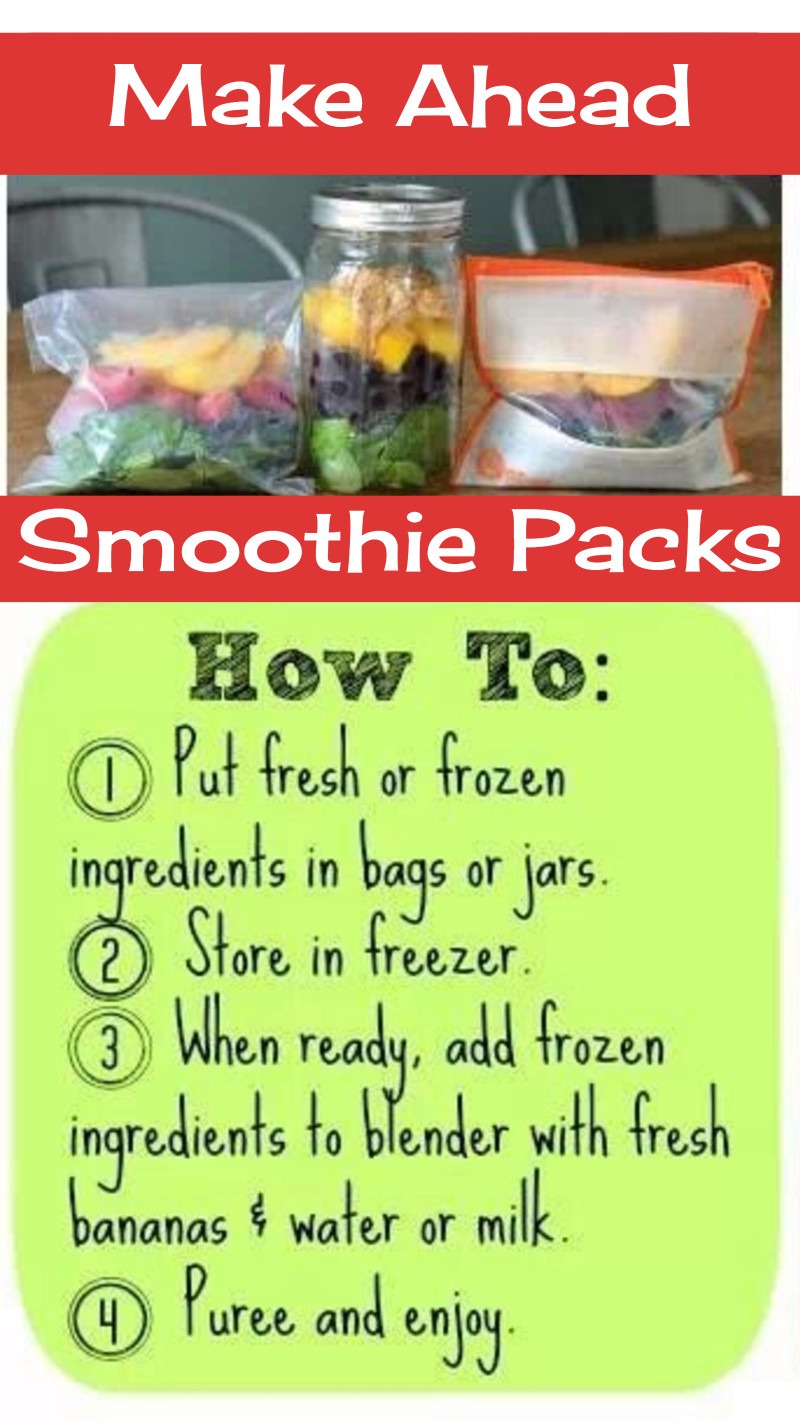 Here are 4 more easy frozen fruit smoothies recipes that are great make ahead smoothies for breakfast on the go.
If you're wondering how many cups of fruit in a smoothie, these recipe cheatsheets below will help you out!
As a general rule, I don't like to add more than 1 cup of a specific fruit to my smoothies. Now, I'll mix and combine cups of different fruits in my frozen smoothie packs, but never more than a single cup of an individual fruit.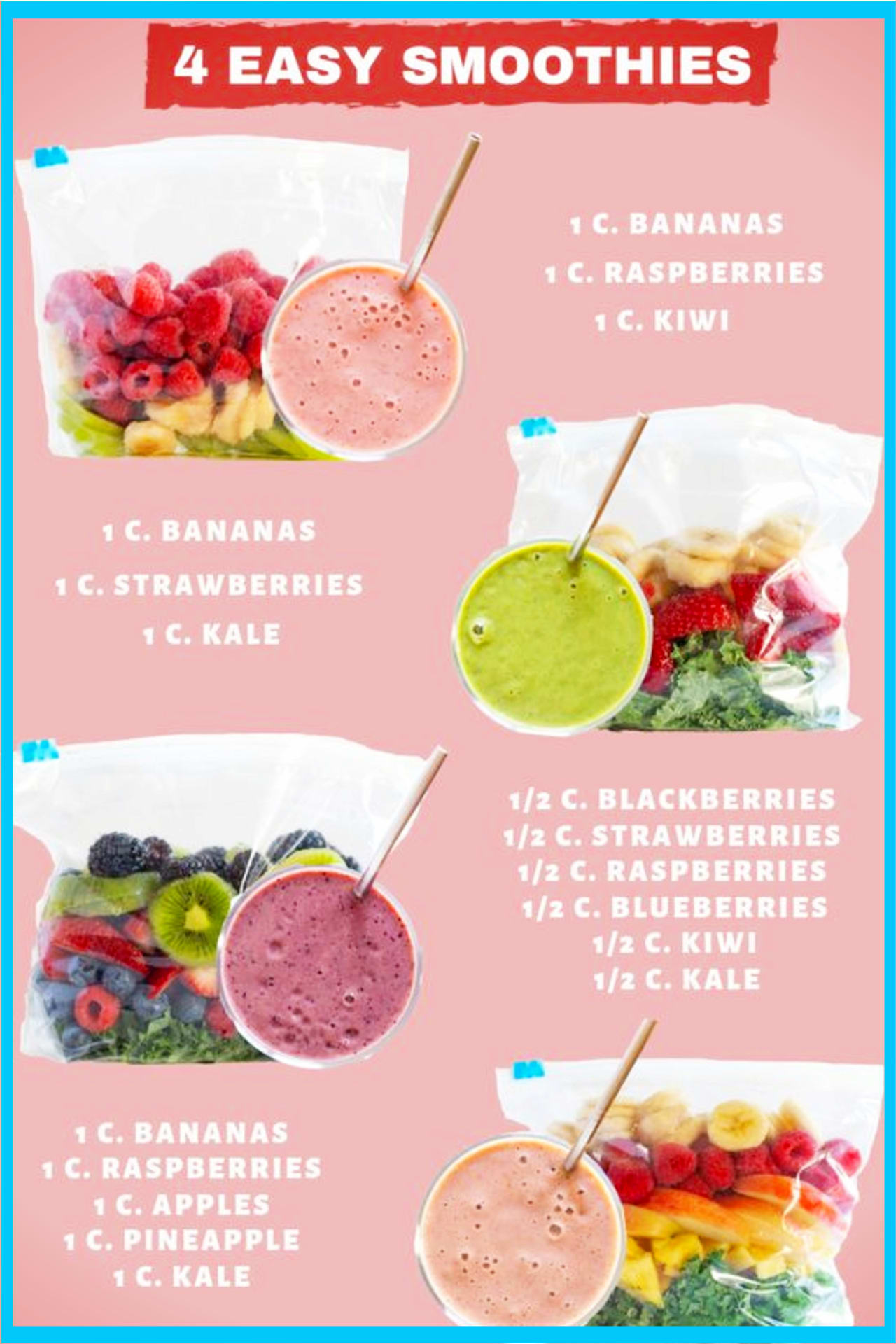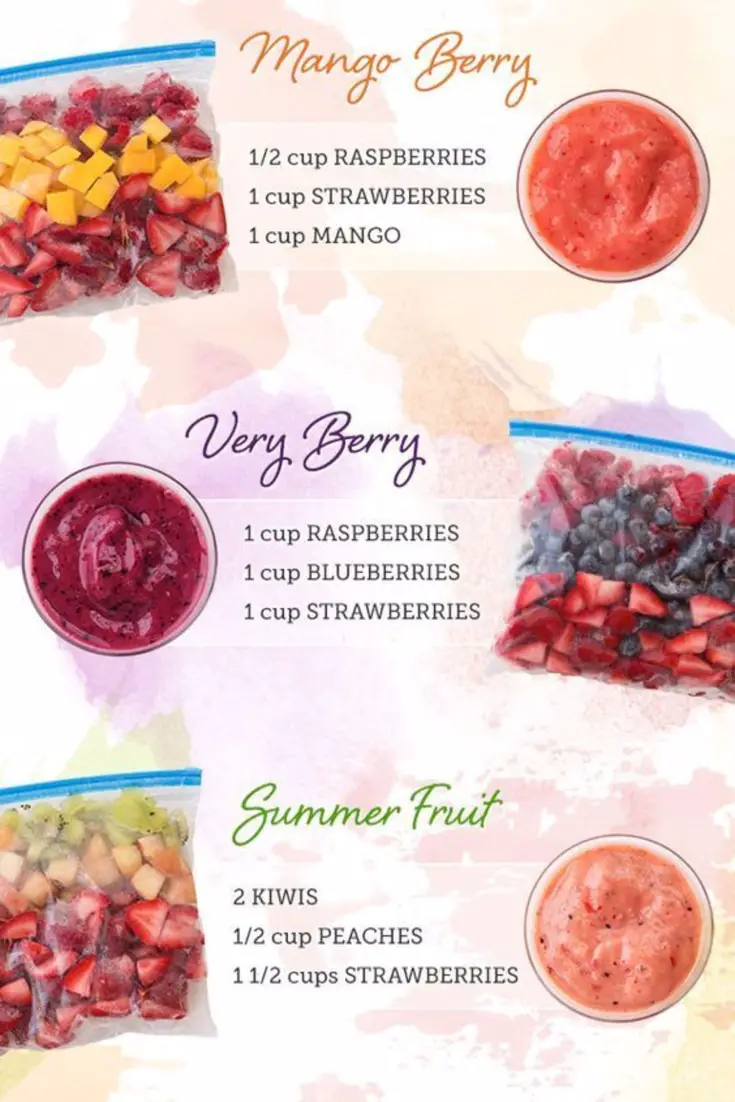 & 
Hey guys welcome back to my channel! 🙂 Today I will be taking you along with me while I make some smoothie packs with my mom! Hope you enjoy watching! 🙂 Don't forget to check out my Instagram Account!
&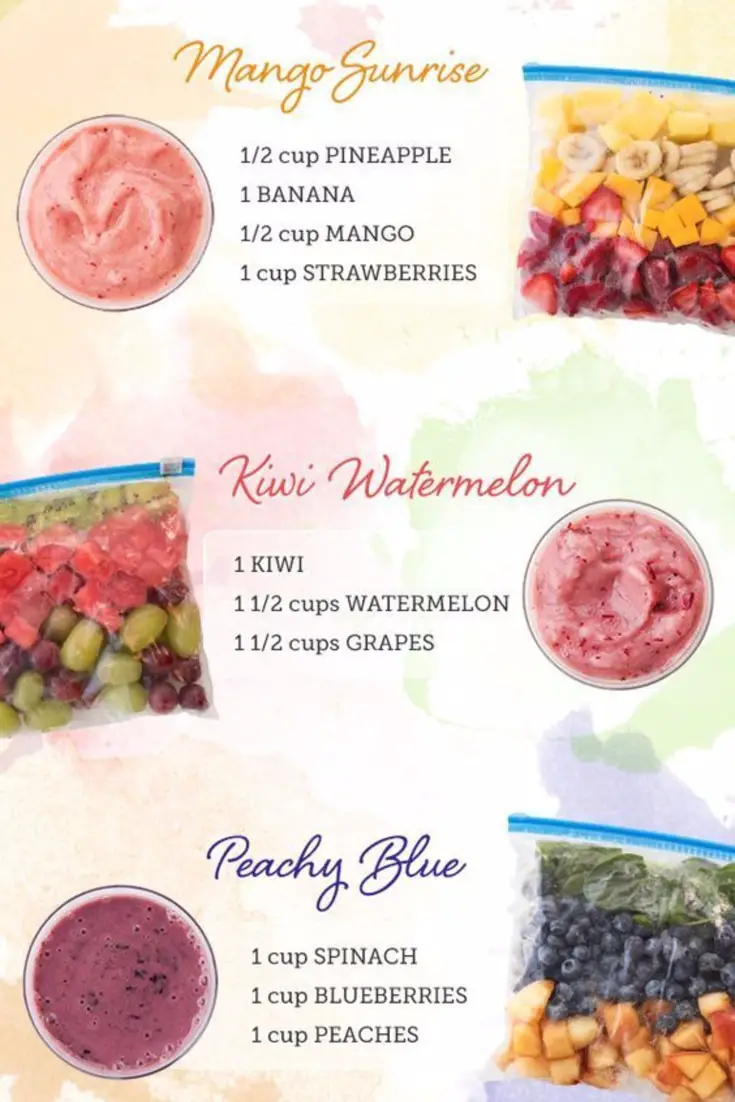 & 
My chocolate smoothie recipes are here…
and you MUST try this chocolate peanut butter smoothie recipe – it's SO good (and healthy too!)
---
Ready to make some smoothies with frozen fruit? Let's take a look at the best blenders for frozen fruit smoothies, some recipes, and easy instructions to make a smoothie using frozen fruit. ✅ Best Blenders for Frozen Fruit Smoothies Ninja Professional Blender (BL660)✅ See This Nutri Ninja Pro (BL456)✅ See This Ninja …
Ready to make some delicious and healthy smoothies? Let's look at some easy green smoothie recipes, simple fruit smoothies recipes, get a great countertop smoothie blender and get to blending our smoothies and ice! In 2019, there are a LOT of really amazing and expensive countertop blenders on the market.
Let's Make EASY Smoothies with a Nutri Ninja Smoothie Maker! Is the Nutri Ninja Auto IQ Blender REALLY worth the money and all the "best blender EVER" hype? Are there better blender options than the Ninja Auto IQ model? Is this just another over-priced junky blender or a great kitchen appliance?