---
Feeding a crowd on a budget? Try these easy COLD meals for large groups that are NOT salad!
Whether it's a potluck at work, a picnic, family reunion, a lunch party, a church supper, a backyard party during the hot days of summer, or a neighborhood block party – or you're hosting an event where you won't have access to a stove or microwave oven…
These inexpensive cold meal ideas for your large group are easy to make AND, best of all – they are NOT salad.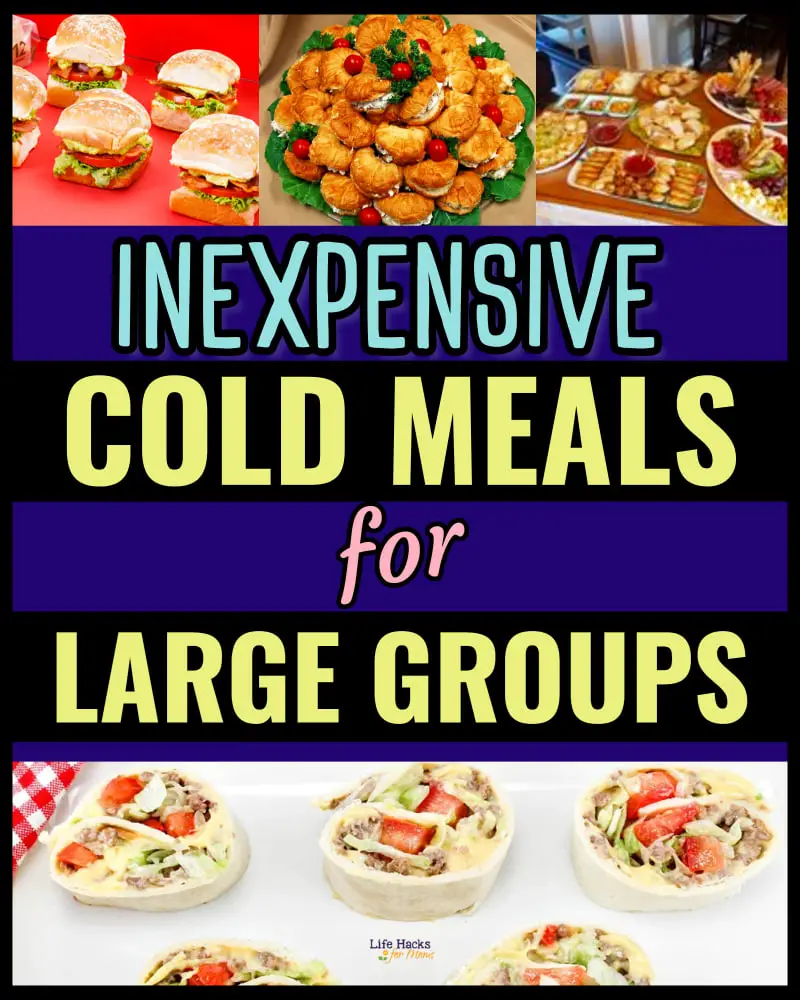 Welcome to Life Hacks for Moms - we hope you enjoy all our tips and tricks for busy moms! Please note that we use affiliate links and ads to generate income at no cost to you.
---
Cold Meals for a Crowd
I've spent a LOT of time looking around online searching for COLD meal ideas for the large group I've got to feed on a super low budget.
I'm telling you – if I see ONE MORE salad recipe as a 'cold MEAL idea', I might scream haha!
Of COURSE salad is cold – and yes, salad can be a meal – but I want something heartier and a bit more imaginative than that.
Now, if YOU are looking for salad recipes – check out these cold salad ideas here.
Otherwise, let me show you the large batch COLD meal ideas for a group of adults that I've found.
Cold Chicken Croissants
I shared this idea yesterday on my easy party trays post, but I also love these cold chicken croissants as a cold MEAL for a large group.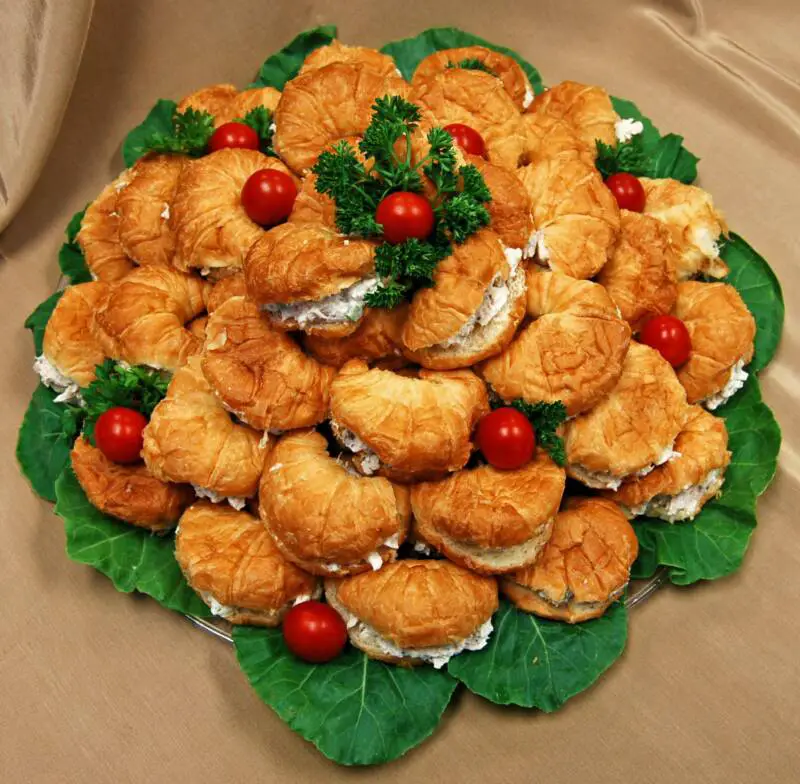 ✅ Tip: if you don't have time to cook the chicken ahead of time, you can take a shortcut and use CANNED chicken breast.
When I'm hosting an event, I buy the canned chicken in bulk at my local Costco or Sam's.
The bulk-sized canned chicken looks like this.
It's not quite as cheap to prepare it with canned chicken BUT it's MUCH easier and tastes just as good.
No Cook Roast Beef Rolls
On my cold appetizers post, I shared this idea for cold roast beef rolls: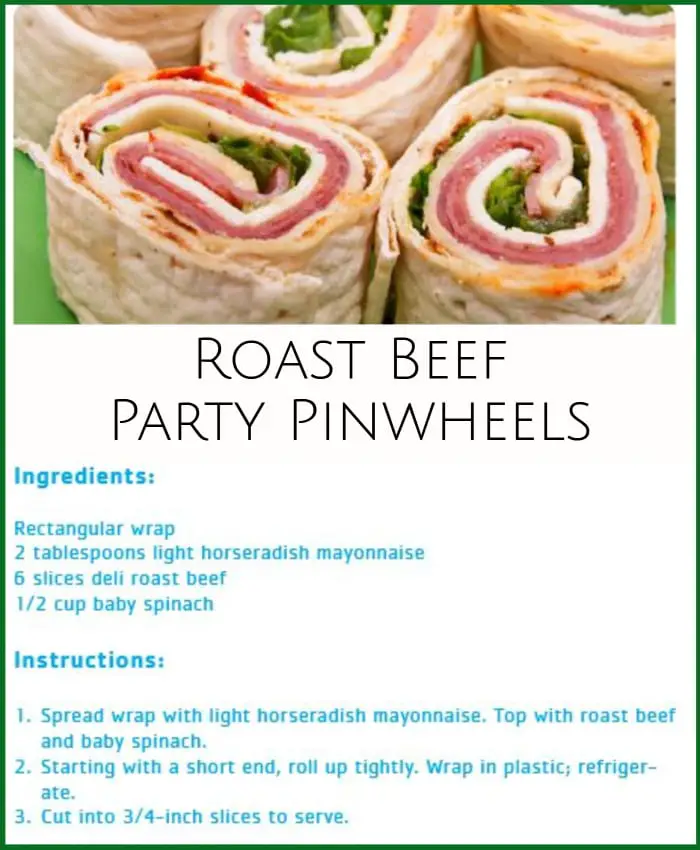 What I love about these roast beef rolls is that they are a TOTAL no-cook cold meal idea and they're SO easy to make.
For grab-and-go appetizers and finger foods, I cut them smaller as more of a toothpick appetizer, but for a cheap and easy cold MEAL, I cut the rolls in half so they're a larger serving.
These travel SO well too!
Make Ahead Cheeseburger RollUps
I know, "cheeseburger" and COLD meal don't sound like they go together, but hear me out.
These COLD cheeseburger rollups are REALLY good!
And YES, they are not only good cold, they're BETTER served cold.
In my opinion, it's one of the BEST meals you can serve COLD.
I used to make these for my husband's lunch all the time when one day it hit me – why not make these for a large group too?
So I made them as graduation party food and everyone loved them.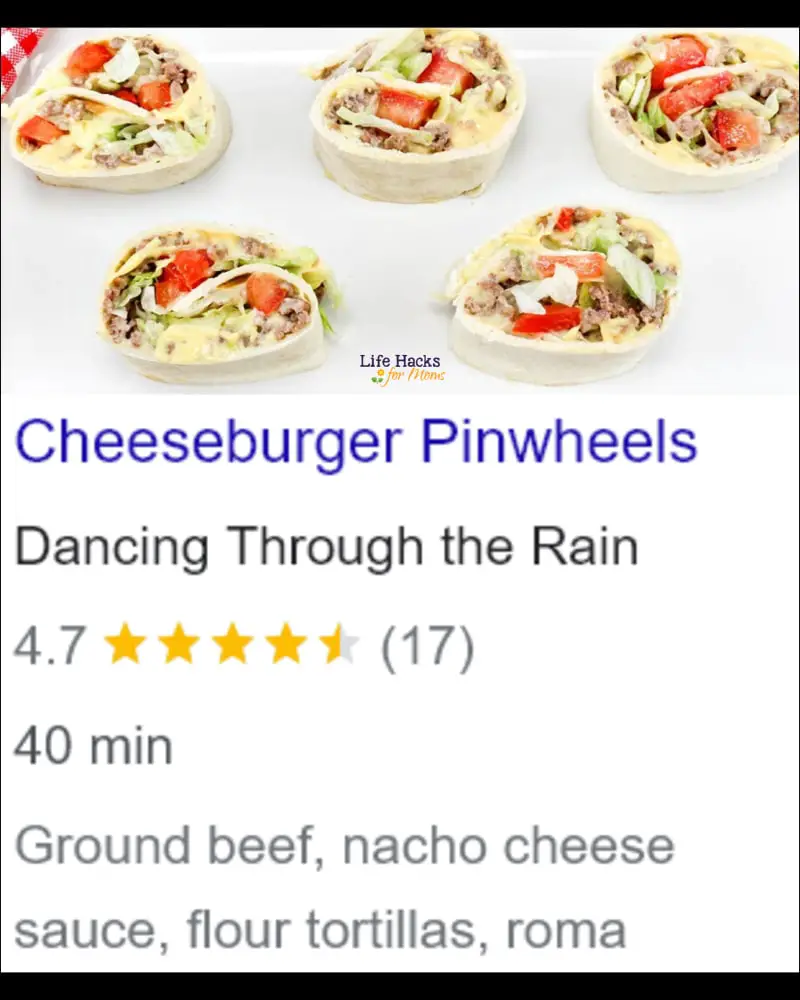 They're the perfect cheap and easy large group cold meal or main dish idea!
Now, you WILL need to cook the meat and put them together ahead of time, but just keep them cold and serve them cold.
BLT Sliders
Sara Lee Bread has this recipe for BLT sliders that I'm excited to try as an easy cold meal for my crowd.
They call for avocado on them, which I don't think I'll do – or won't do on ALL of them (maybe the avocado on the side?)
BUT – they'd be a GREAT cold meal idea that is cheap enough to make.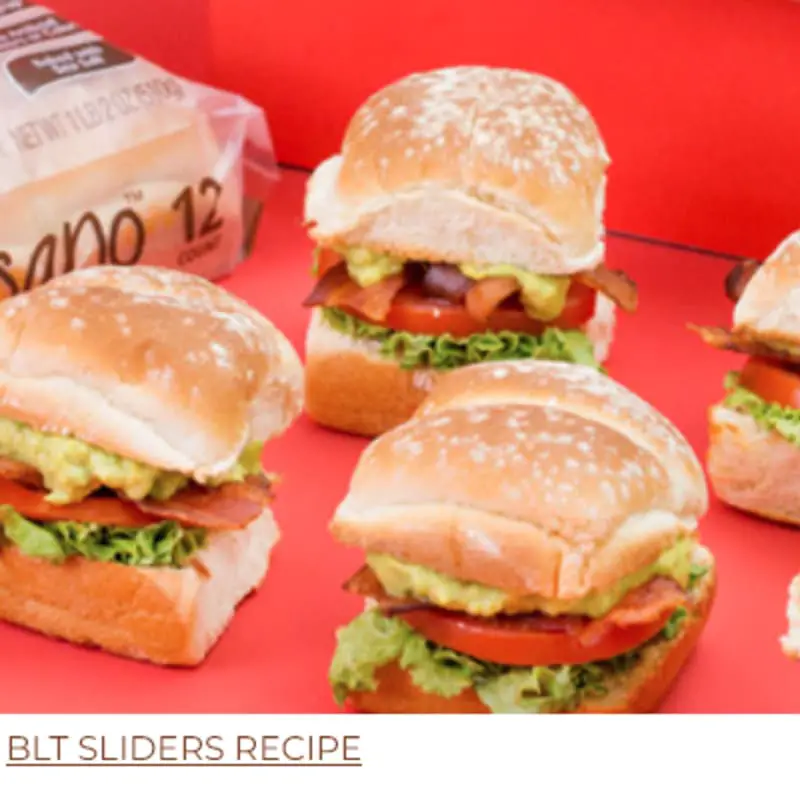 Now that I know how to cook a LOT of bacon in the OVEN, this recipe interests me even more.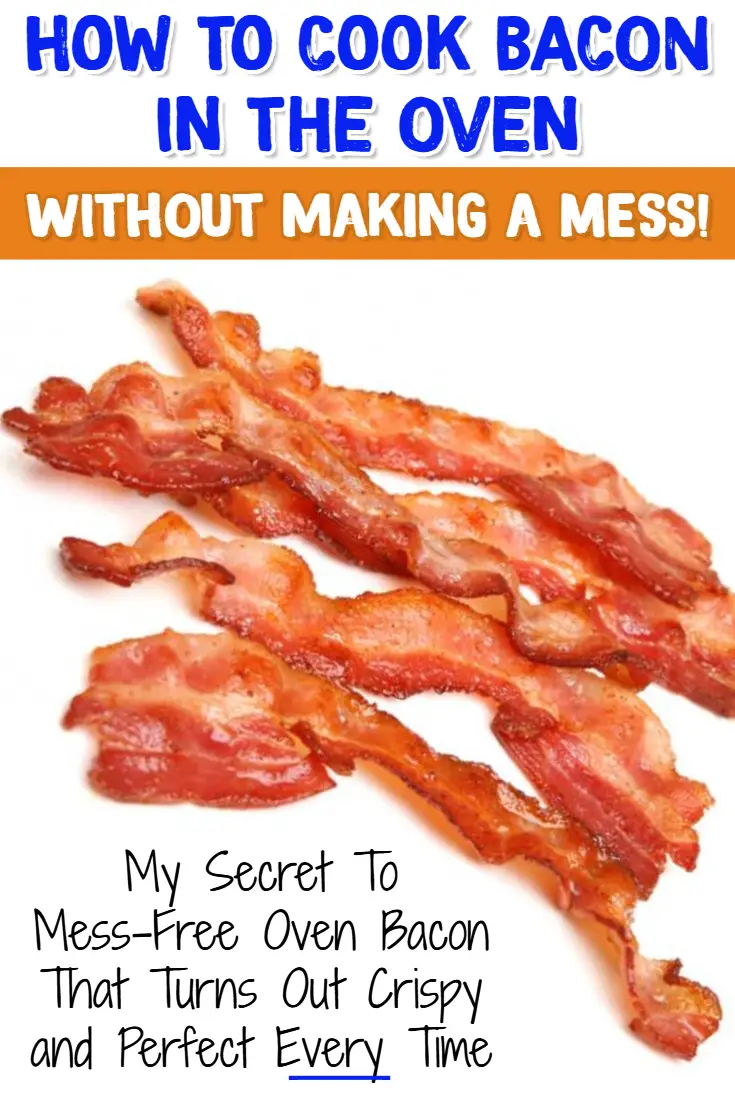 What To DRINK?
Whenever I'm hosting an event with a large group, I make this cheap and easy punch below.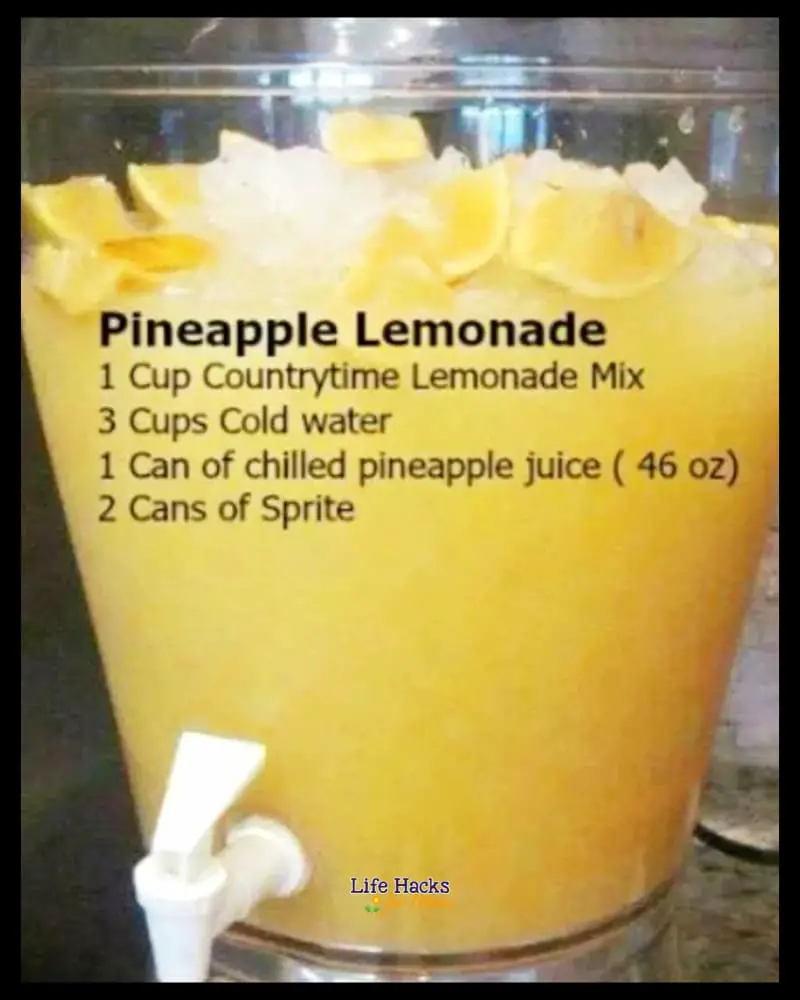 It's delicious and goes with ANYTHING I'm serving.
Yep, go ahead and pin that punch recipe to your Pinterest so you don't lose it – you WILL use it often!
✅ More inexpensive punch recipes here
Dessert Ideas
A cold meal is not complete without a no cook COLD dessert, right?
Here's some large group COLD dessert ideas:
Miss Anything?
Go back to the top of: ==>> Inexpensive Cold Meals for Large Groups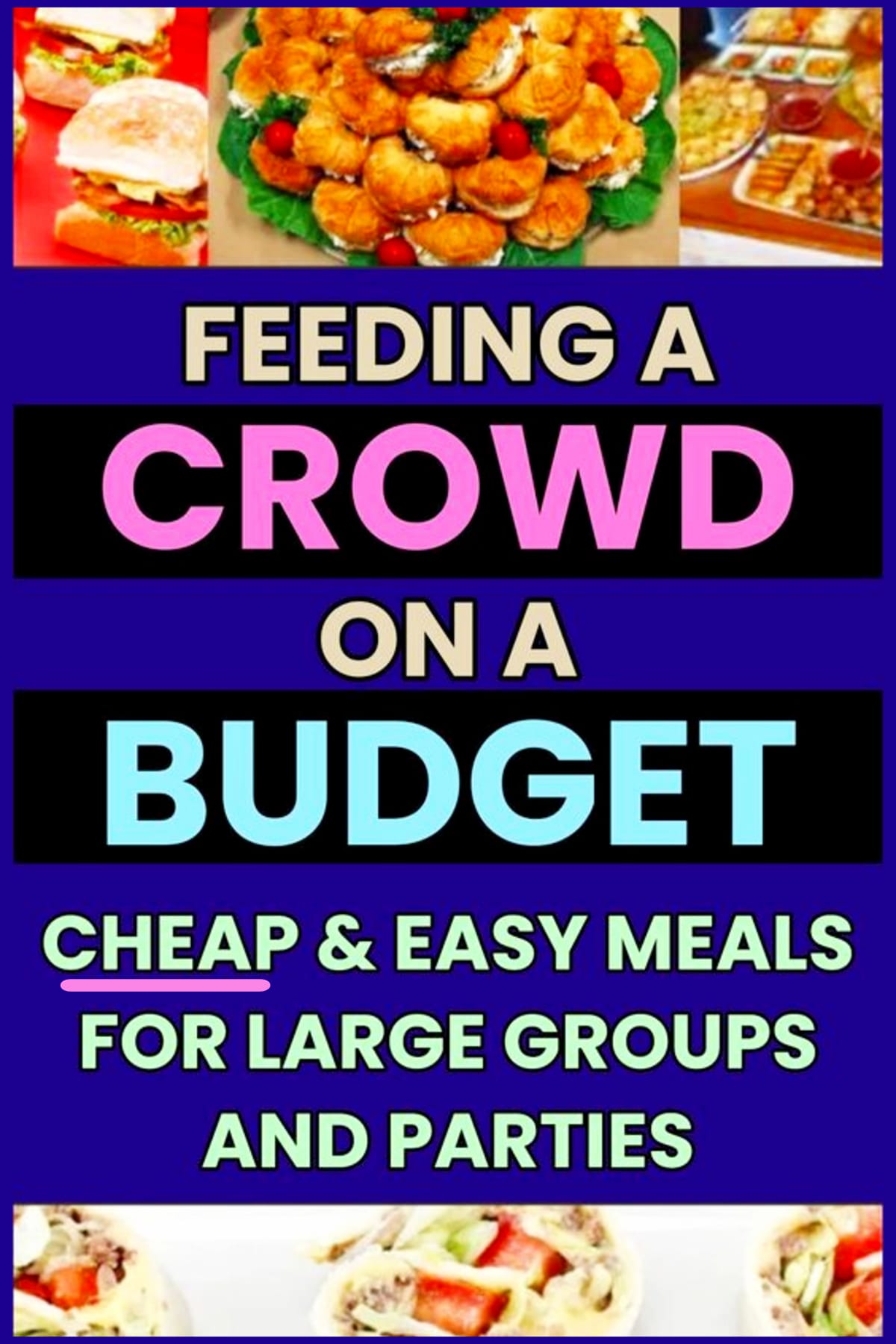 Go back to a specific section:
What To Read Next:
Picky Eaters?
Cooking On a BUDGET?
Try These EASY Weeknight Meals