Easy Yummy Chicken Recipes for 2 •
Cooking for two? Need some simple and quick chicken recipes ideas for dinner tonight? These delicious and easy chicken recipes below are perfect when you're cooking dinner for 2.
Quick and EASY Chicken Recipes for Dinner
When you're cooking for two, these quick and easy chicken recipes are perfect for dinner! Like these other easy dinner recipes with few ingredients, these below are only chicken recipes.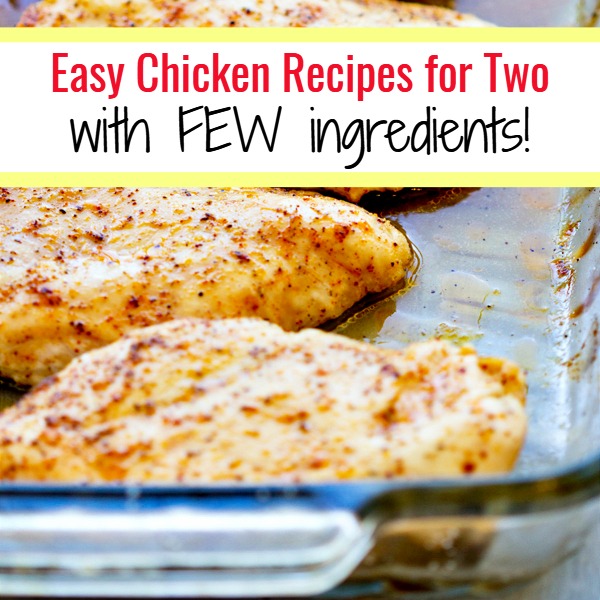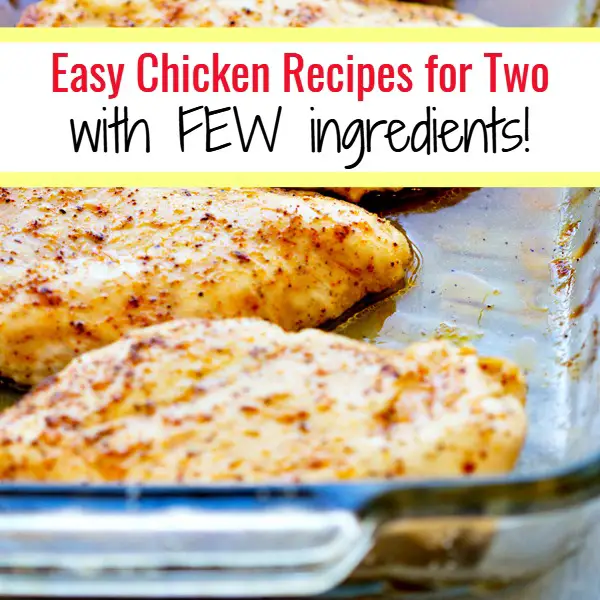 I've been using my Instant Pot for quite some time now. Many people ask me: is Instant Pot Worth it? I can't tell you how many friends and family have asked me "Was your Instant Pot worth the money? Like, REALLY worth it? Or is it just MORE kitchen gadget hype?"
Easy Instant Pot Chicken Recipes
If you love cooking with an Instant Pot (like I do!), you will love all these easy Instant Pot chicken recipes.
Simple Instant Pot Chicken Recipes For Easy Meals (perfect for beginners) – Chicken (fresh OR frozen) is one of the easiest things to cook in your Instant Pot pressure cooker. These easy Instant Pot recipes will give you some great ideas and chicken recipes for dinner tonight.
4 Ingredient Chicken Bake
This 4-Ingredient Chicken Bake recipe looks amazing! To top it all off, it's BACON RANCH – yummy!
Click Here To Get Metabolic Cooking – Quick & Easy Fat Burning Recipes http://www.th3ladies.com/Metabolic ———————————————————————————– Click Here to GET Paleo Grubs Book (470+ Plaeo Recipes In 17 Categories) http://www.th3ladies.com/Paleo ———————————————————————————– 4 Ingredient Bacon Ranch Chicken Bake 4 Ingredient Bacon Ranch Chicken Bake 4 Ingredient Bacon Ranch Chicken Bake 4 Ingredient Bacon Ranch Chicken Bake Chicken, bacon, ranch and cheese are combined to make one of the most flavorful and easy dinner recipes that your whole family is sure to love!
3 Ingredient Brown Sugar Chicken
This 3 ingredient baked chicken will become your go-to favorite easy dinner recipe!
All you need is chicken, brown sugar and a pack of dry Italian seasoning!
2 Ingredient Chicken Recipes
If easy chicken recipes with few ingredients is your goal – how about this TWO ingredient chicken recipe?
Yep, just TWO ingredients!
Cooking Times for Instant Pot Recipes Charts and Cheat Sheets You can cook ANYTHING in an Instant Pot – but the BIG question is: How LONG do you cook it in your Instant Pot? Memorizing Instant Pot cooking times for all meats and all vegetables and all rices and beans and roasts…
Baked Boneless Chicken Breast Recipe
These baked boneless chicken breasts are SO good and super easy to make!
"Learn how to make the most flavorful, tender and juicy baked chicken breasts – no more dry chicken! With a five minute prep time and just 20 minutes in the oven, you'll have this dinner on the table in less than 30 minutes."
---
---
Honey Garlic Chicken Breast
I LOVE honey garlic chicken and this easy chicken recipe only has 5 ingredients!
"sticky and easy honey garlic chicken made fast and simple, with the most amazing 5-ingredient honey garlic sauce that is so good you'll want to use it on everything!"
Sticky and Easy Honey Garlic Chicken made simple, with the most amazing and addictive 5-ingredient honey garlic sauce that is so good you'll want it on everything! Quick and easy using chicken thighs or breasts, your new family favourite chicken dinner is here!
Chicken Rice and Broccoli Recipe
This is a YUMMY and very easy chicken recipe that is perfect when cooking for two (and you'll have some leftovers for dinner tomorrow night, to take for lunch the next day, etc)
"This is a delicious twist to broccoli, rice, and cheese casserole, and is VERY easy to make. You can also cut this in half. I use the 1 can cream of mushroom soup when I make half. You can also leave out the onion. It just gives it a little added flavor, but is still very good without it."
Easy Chicken Casserole Recipe
Out of all the easy chicken casserole recipes with few ingredients, this one is my favorite!
If you like chicken and cheese and DORITOs, you will love this easy chicken recipe with few ingredients.
Fast Easy Dinner Recipes with Few Ingredients – Perfect for Quick and Simple Summer Dinners For The Family With Picky Eater Kids! Let's try some super easy and FAST dinner recipes with few ingredients! These simple dinner recipes are serious crowd-pleasers in my house!
Miss Anything?