---
Towel Reindeer Tutorial – How To Fold Bath Towels and Washcloths Into Christmas Reindeer.
If you want to learn how to fold plain old brown bathroom towels into animals, let me show you how to make a reindeer towel in the simple tutorial below.
It's my favorite bathroom towel folding idea for decorative Christmas decorations or to give as gifts.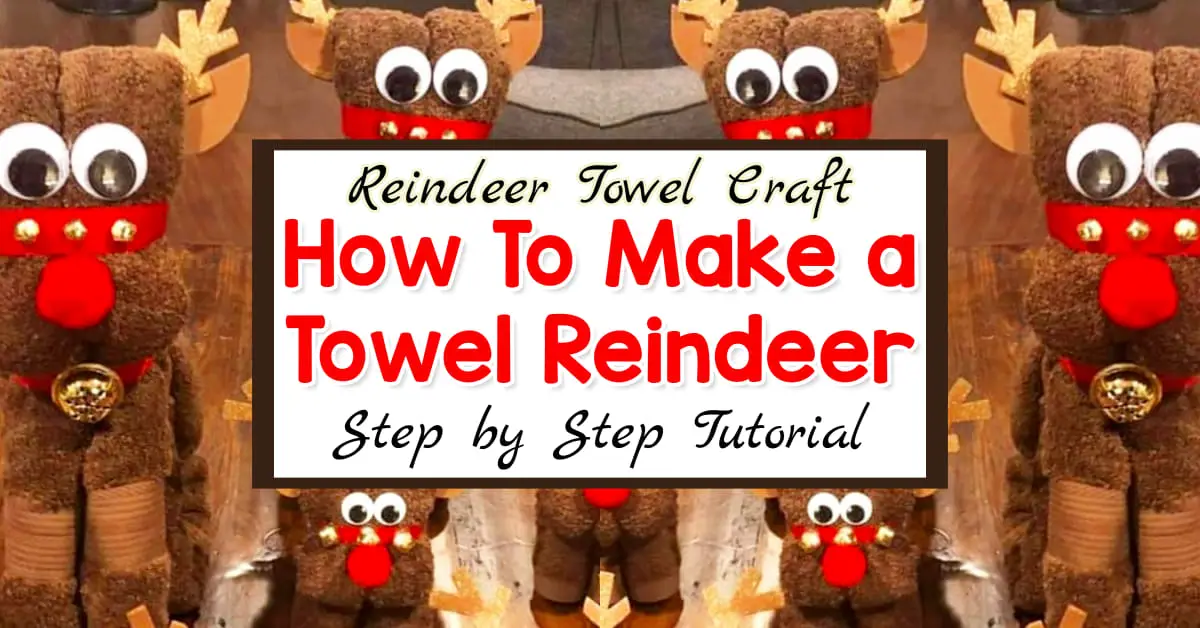 Welcome to Life Hacks for Moms - we hope you enjoy all our tips and tricks for busy moms! Please note that we use affiliate links and ads to generate income at no cost to you.
---
Have you seen these adorable reindeer that are made out of folded towels?
So cute – and easy to make, too!
If you're looking for craft ideas with old towels – towel animals are the best.
And for Christmas, nothing is cuter than towels folded into reindeer!
Here's a step by step video that will show you how to take boring old brown bath towels and turn them into adorable Christmas towel reindeer like this: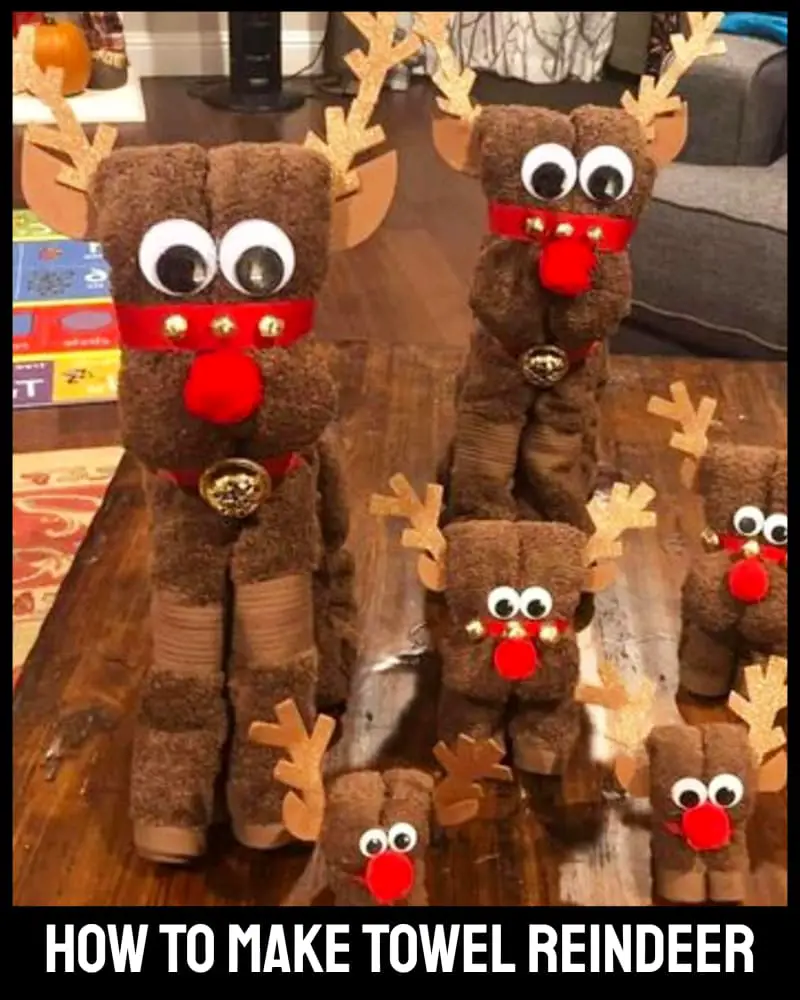 Yep, those cute DIY reindeer are made out of folding up towels and washcloths – such a cute and easy washcloth craft that are perfect for cheap DIY Christmas decor or as gifts!
Here's how to make towel reindeer –
Video Tutorial:
Here's What You'll Need:
These are the items needed to make 2 reindeer from folded towels:
2 – Standard Size Brown Bath Towels
2 – Floral Picks
4 – Jiggly Eyes
2 – Red Pom Poms
1 1/2 yds of 7/8″ Red Ribbon
4 – Jingle Bells
6 – Rubber Bands
She also has a pdf pattern for the towel reindeer antlers and ears –
You can download and print the pdf template here
(note: she charges $2.00 for that pattern template as of this writing)
You can buy all these things at your local craft store, Hobby Lobby, WalMart, etc
Amazon also has the things you'll need to make a folded towel reindeer like she did in the video tutorial above:
 Brown TowelsShow Me This Red RibbonShow Me This Craft EyesShow Me This PomPom NoseShow Me This Jingle BellsShow Me This Cut Out AntlersShow Me This
More Easy DIY Christmas Crafts and Decorations
Below are more cheap and easy DIY Christmas decorations, gifts and home decor – such fun projects to try!
---
Picky Eaters?
Cooking On a BUDGET?
Try These EASY Weeknight Meals