---
Grinch Christmas Decorations – Everything GRINCH For Christmas Decorating This Year!
There is nothing more fun for Christmas to me than The Grinch. I go ALL out each Holiday with Grinch Christmas decorations everywhere.
From outdoor decorations, to Grinch Christmas trees, to front porch decor with signs and a Grinch wreath – I even decorate in the classroom.
This page is where I am saving MY favorite ideas for adding to my Grinch Christmas decoration stash so I can make even MORE Grinch goodies this year.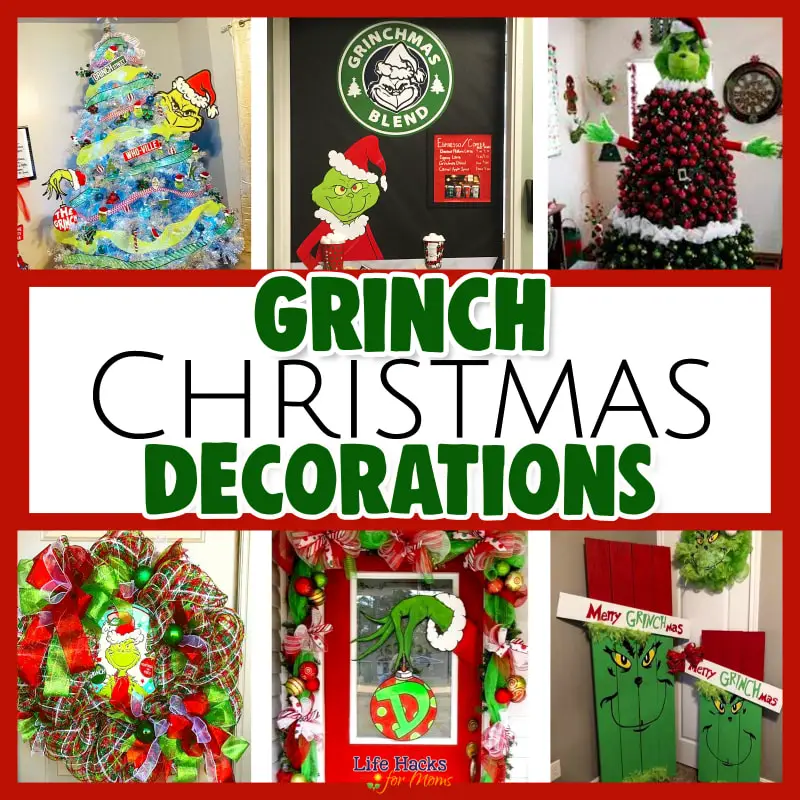 Welcome to Life Hacks for Moms - we hope you enjoy all our tips and tricks for busy moms! Please note that we use affiliate links and ads to generate income at no cost to you.
---
If you're a How The Grinch Stole Christmas fan, and love ANYTHING "Grinch", I think you're going to love these Grinch Christmas ideas below as much as I do!
Best of all, the appear to be pretty easy DIY projects we can plan for this Holiday.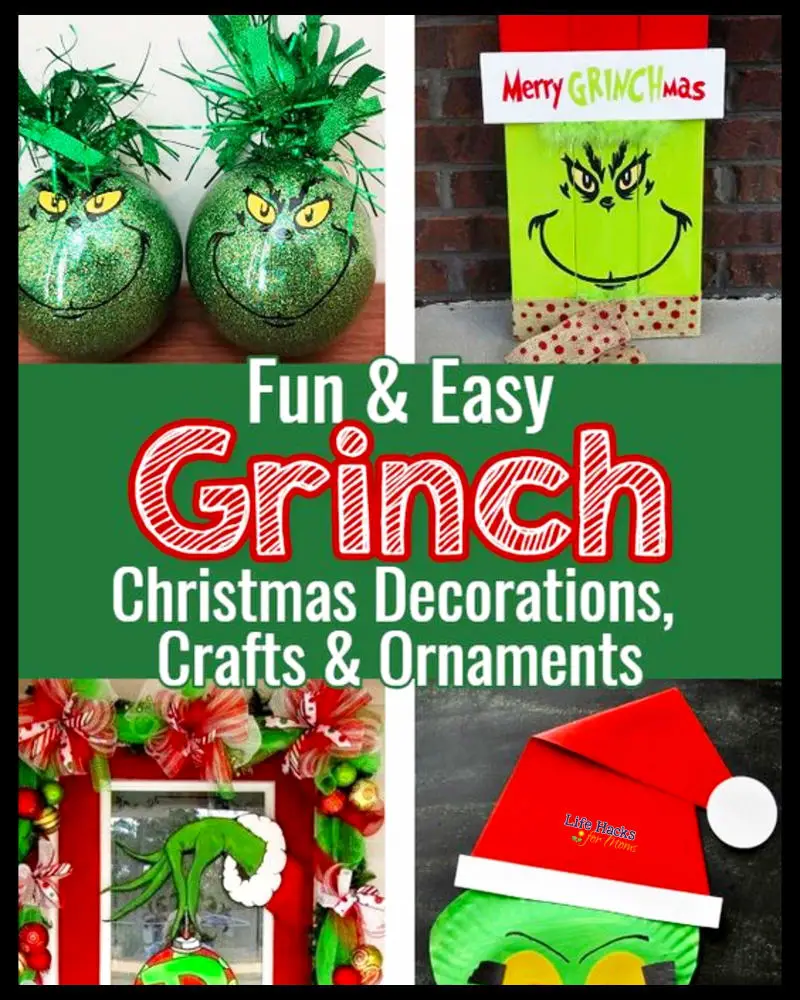 First, a quick note – this is a page in progress.
I am adding to it as I find new DIY Grinch decorations that I love and want to try and make for my house (and for work)
If YOU have a cute idea for decorating with Grinch-themed decorations, please feel free to share – I will love them ALL!
Outdoor Grinch Decorations
Here are a few DIY outdoor Grinch decorations I think are super cute and unique for outside and on my porch: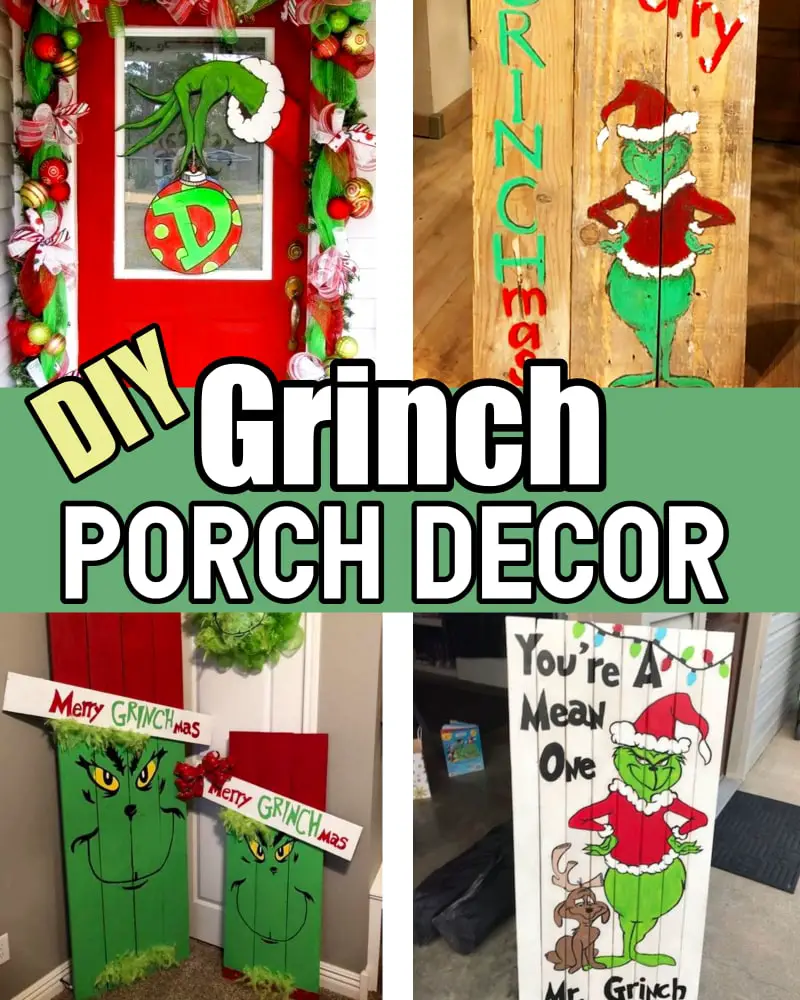 Grinch Christmas Trees
And here are some DIY Grinch Christmas tree ideas I've got my eye on…
Aren't they adorable?!!?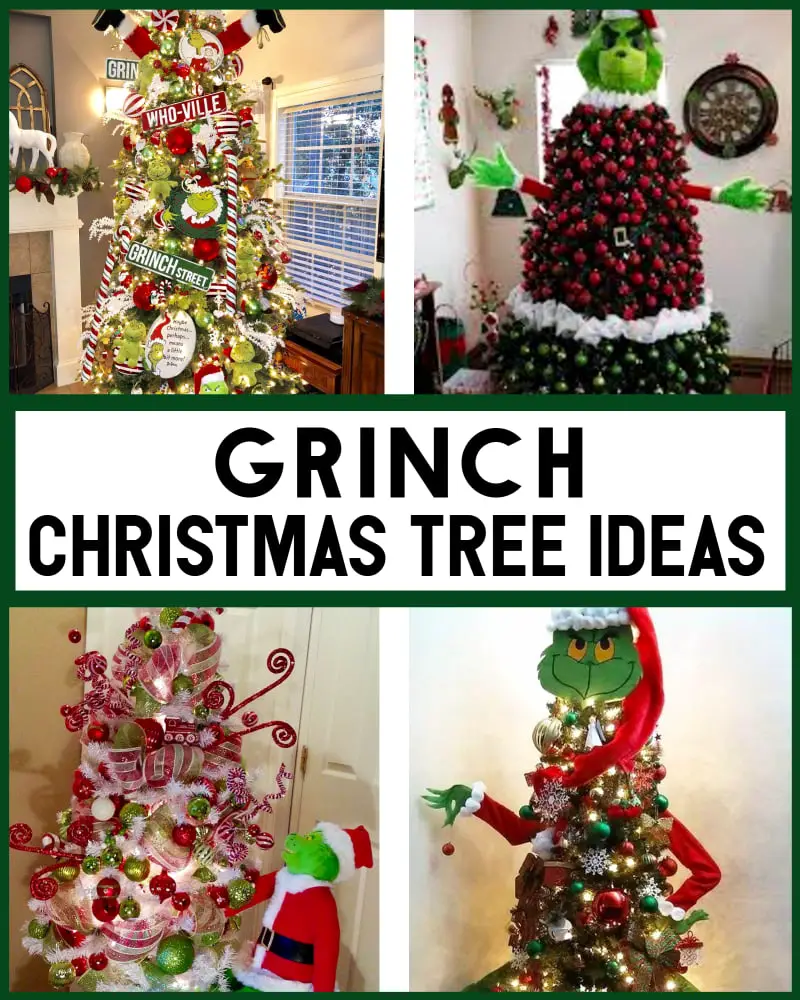 Here's another Grinch tree for Christmas that I think is pretty creative and different from most others: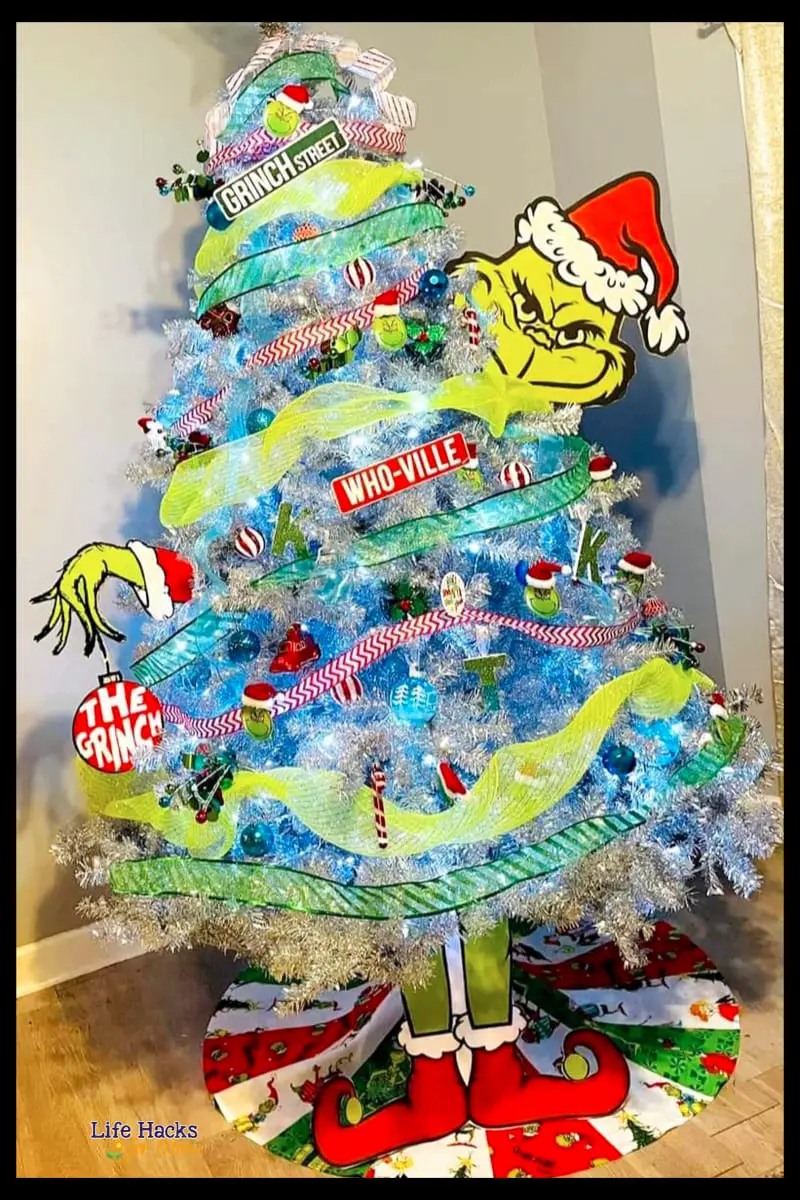 Grinch Door Decorations
I just love this Grinch door decoration idea in the picture below for decorating my classroom door or my office door at work… maybe even at church.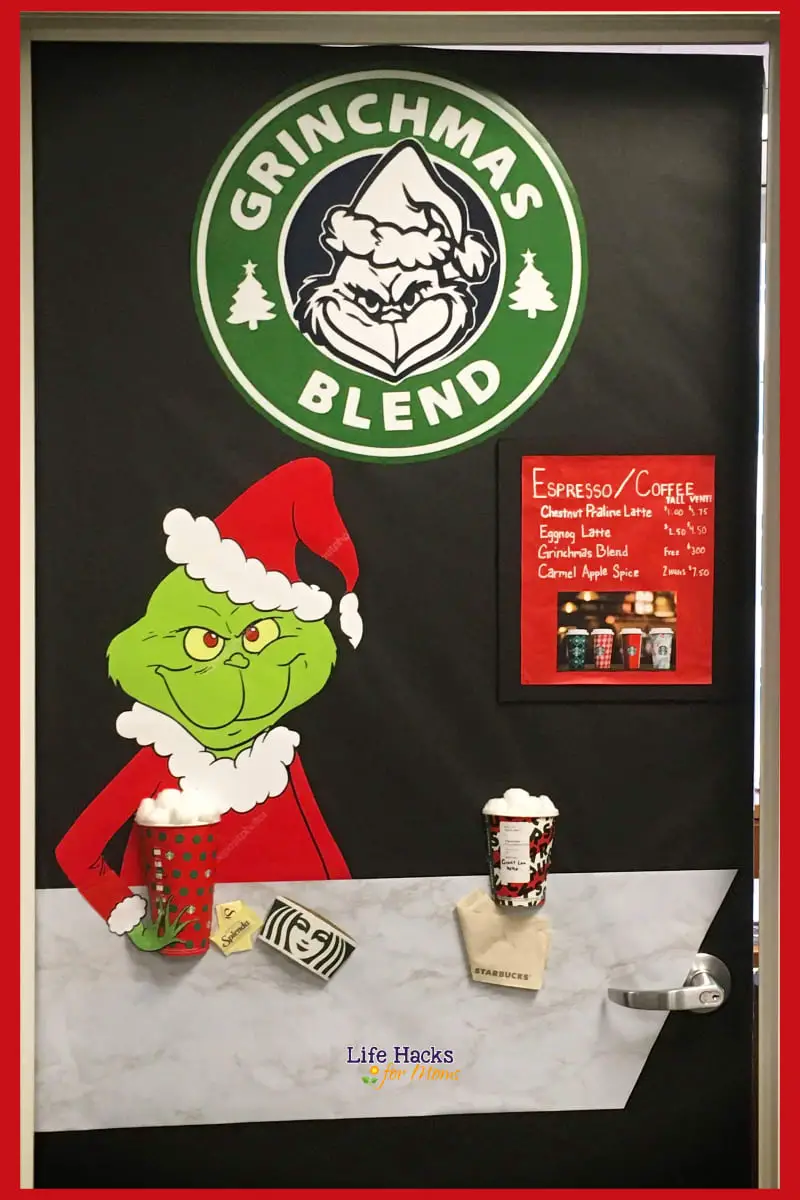 DIY Grinch Wreath
I am in love with this homemade Grinch wreath idea in the picture below for my front door (or back door, or garage door or ANY door in my house haha!)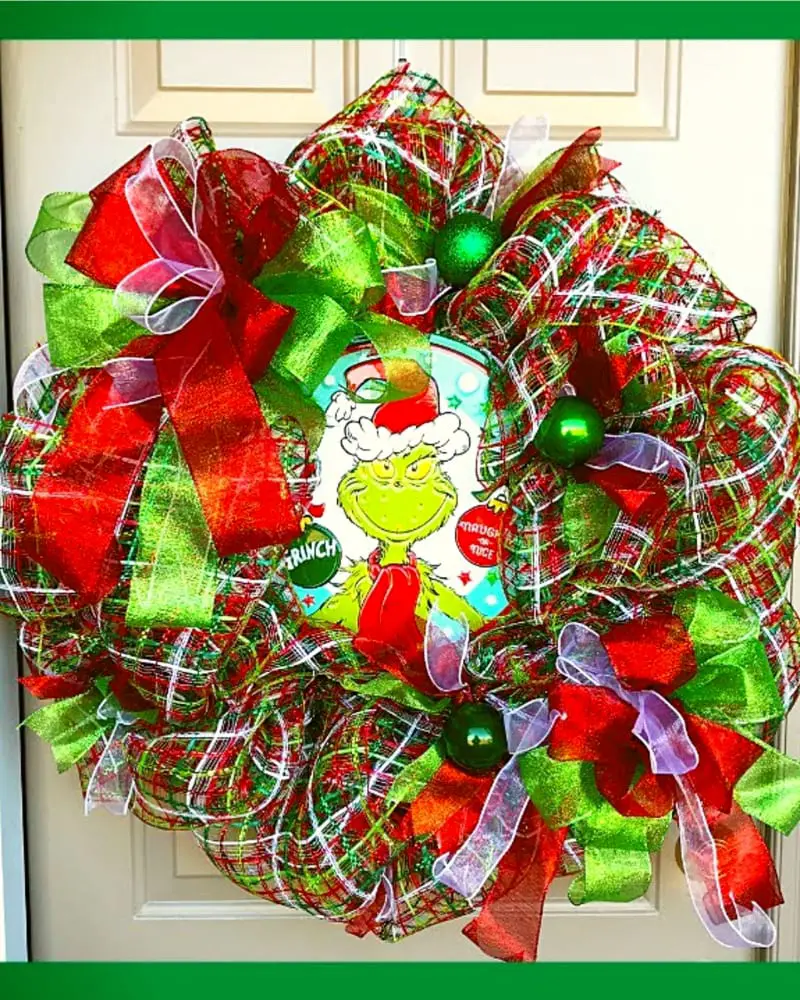 It's a mesh Christmas wreath using the "poof zig zag" method.
I'll need 2 rolls of 10″ mesh in Grinch colors and a 16″ wreath base.
Looks like I can get a cheap Grinch sign from Dollar Tree or any other discount store.
Here's how to make it:
More Ideas For Christmas