---
Aesthetic Home Office Ideas – 39 Decorating Makeovers and Design Ideas For a Perfect Small Home Office on a Budget –
Having only a small space to work with for your home office definitely has its disadvantages – especially if you're on a budget.
However, with some home office decorating tips and tricks, you can design an inexpensive home office that is not only practical and functional, but also gives you a beautiful aesthetic desk setup in your small space.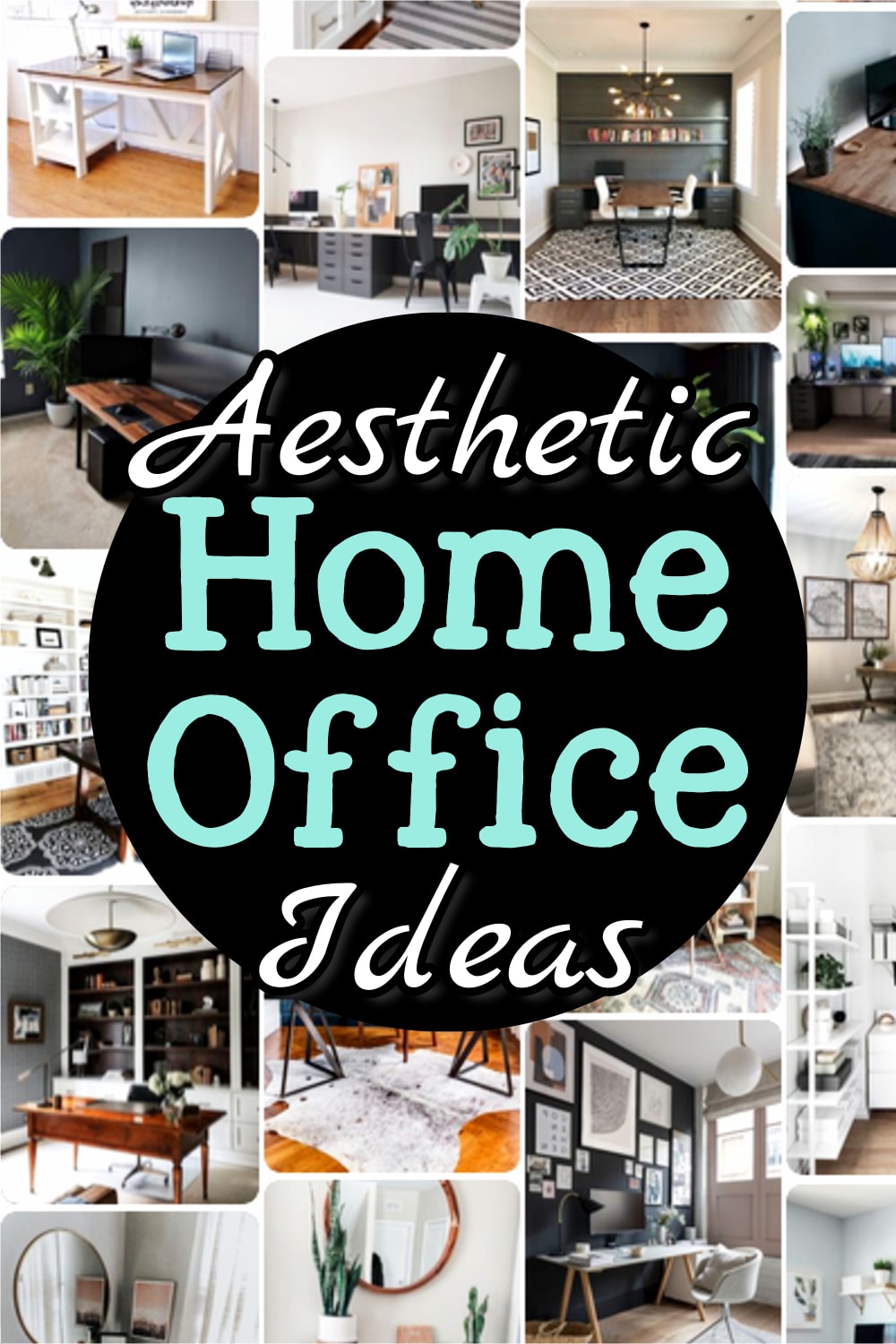 Welcome to Life Hacks for Moms - we hope you enjoy all our tips and tricks for busy moms! Please note that we use affiliate links and ads to generate income at no cost to you.
---
Aesthetic Office Ideas
☑ How do I make my small home office look aesthetic?

There are many ways to give your home office an aesthetic look even if you're on a budget.

Here are some Aesthetic Office Ideas to try:

Home Office/Guest Room Combo? See pictures for aesthetic corner office space decorating ideas.
Plants… lots of plants! (or try these ideas for decorating with FAKE plants)
Lots of natural light
Choose your aesthetic desk carefully
Shabby Chic is cool, but cluttered is NOT! Keep it neat, clean and organized.
Pick the right aesthetic office paint colors (more on that below)
Get an aesthetic desk lamp that is multi-functional
Get a great office chair that matches your office aesthetic
Surround yourself with things you love
Make sure your home office is functional AND aesthetic
Make your desk look nice – it will inspire you to work there
☑ How can I glam up my home office?
☑ What makes a desk aesthetically pleasing?

An aesthetic desk is clutter-free and has softer edges as opposed to harsh corners. Desks appear more aesthetically pleasing when they flow as opposed to being a big bulky piece of office furniture that has too much STUFF all over it.
Small Home Office Ideas
If you're working with a really small space in your home to create your aesthetic home office, it can feel super challenging to get the look you want in a corner of your bedroom or an area in your living room.
BUT – it CAN be done… even if you're on a budget.
Seriously – you can take a small boring corner set up like this: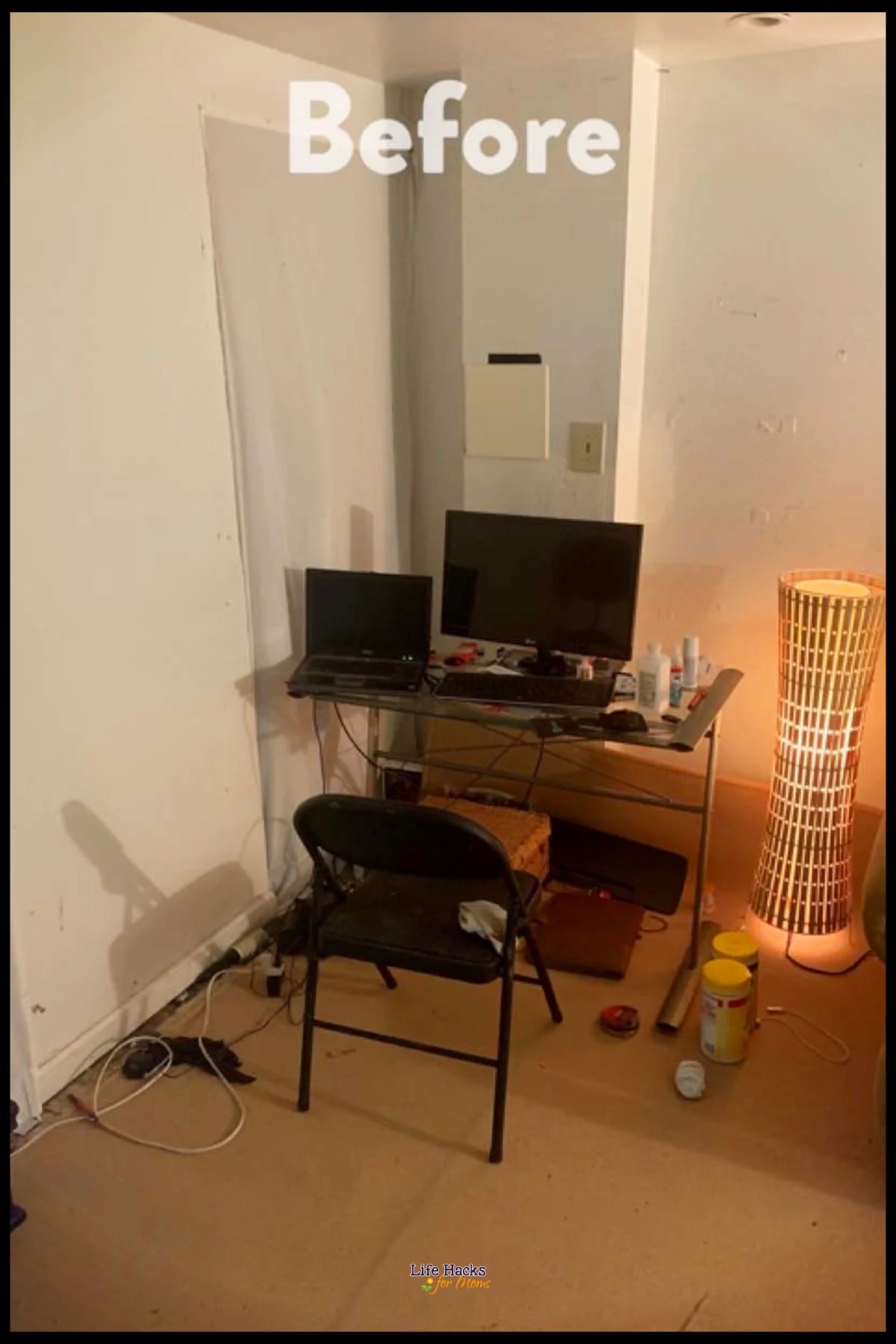 and turn it into an awesome and aesthetic home office work space like THIS: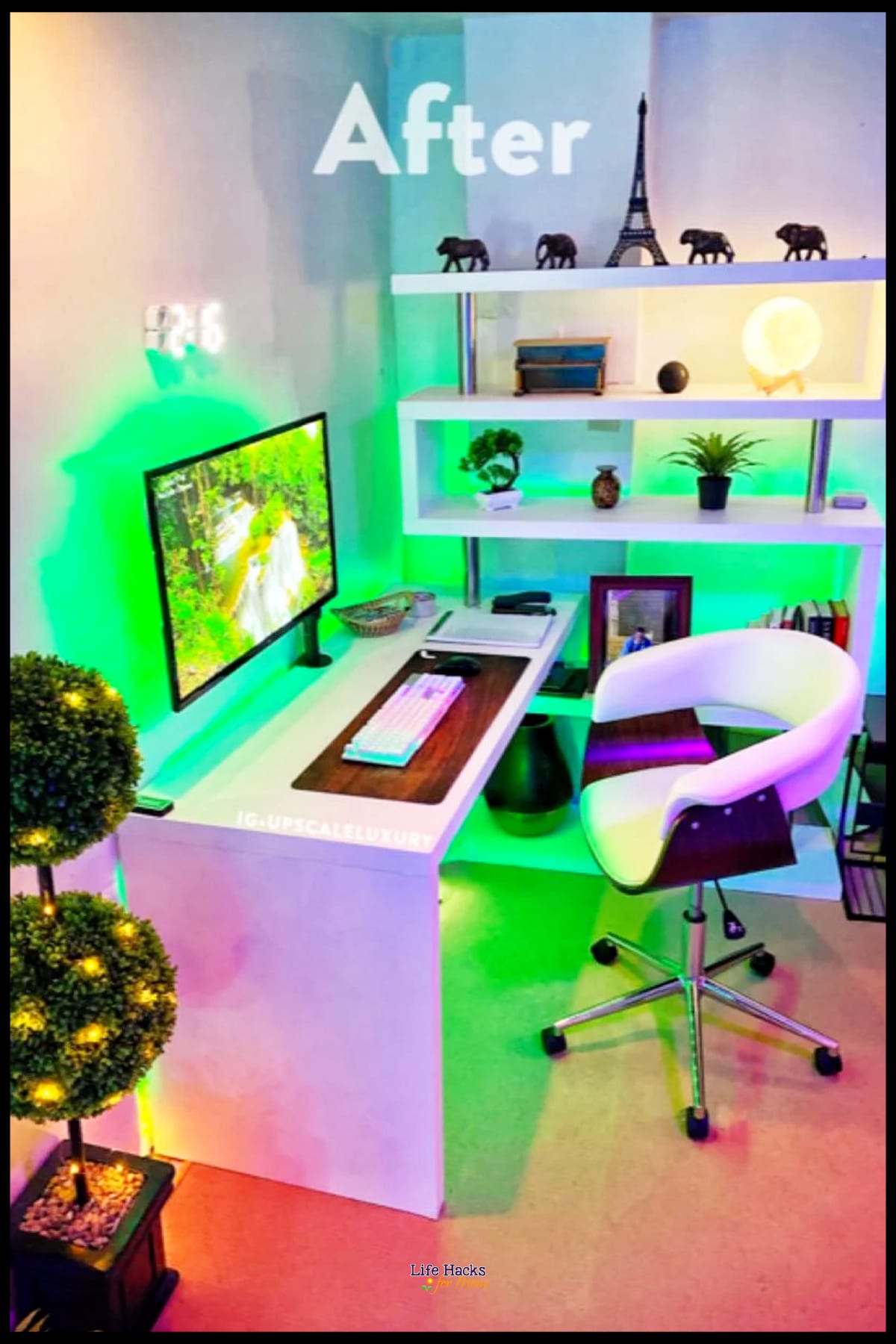 It just takes some creativity mixed with some good ideas to get your plan together.
When designing a functional and aesthetic small home office, you first need to consider what space you have to work with.
 Office Desk Chairs for Small SpacesShow Me This Modern L-Shaped Home Office DesksShow Me This
Are you limited to a small nook or corner in your home for your small office work area?
Are you creating a home office combo in your bedroom or living room?
Will you be creating a shared home office space for 2 or more people?
Do you have a complete ROOM to use for your new home office area?
Are you trying to make a home office with NO space?
Are you more interested in home office ideas for her or for him (ie, more feminine or more masculine)?
Once you know the space you have to work with and the overall decorating concept you want, then you'll need to think of these 6 things:
Desk size
Wall color
Lighting
Storage
Organization
Decorating
Let's talk about each of these things to give you some great ideas and tips for creating a small home office working space on a budget.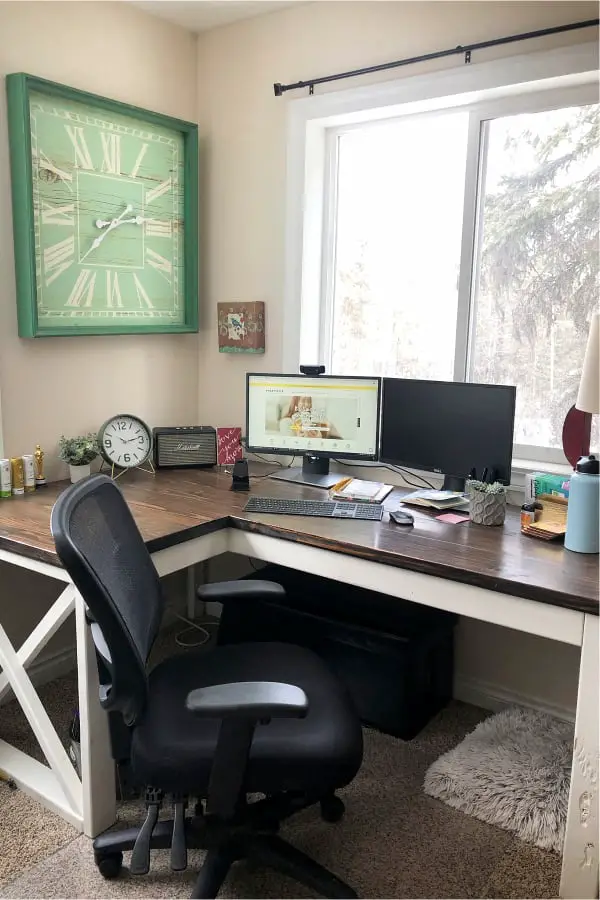 Rustic L-Shaped Computer DesksShow Me This Modern Farmhouse Corner DesksShow Me This
Best Paint Colors
The use of color in your home office space is important – color creates the "mood" of the space. But choosing WHICH color can feel a bit overwhelming.
When starting the process of deciding which color for the walls in your home office, ask yourself:
Do you want your home office to be more aesthetic – maybe even a bit "trendy"?
Do you want your home office to be warm and inviting?
Do you want your home office to blend in with the rest of your home's decor?
Do you want your office to be stimulating and conducive to creativity or calm and relaxing?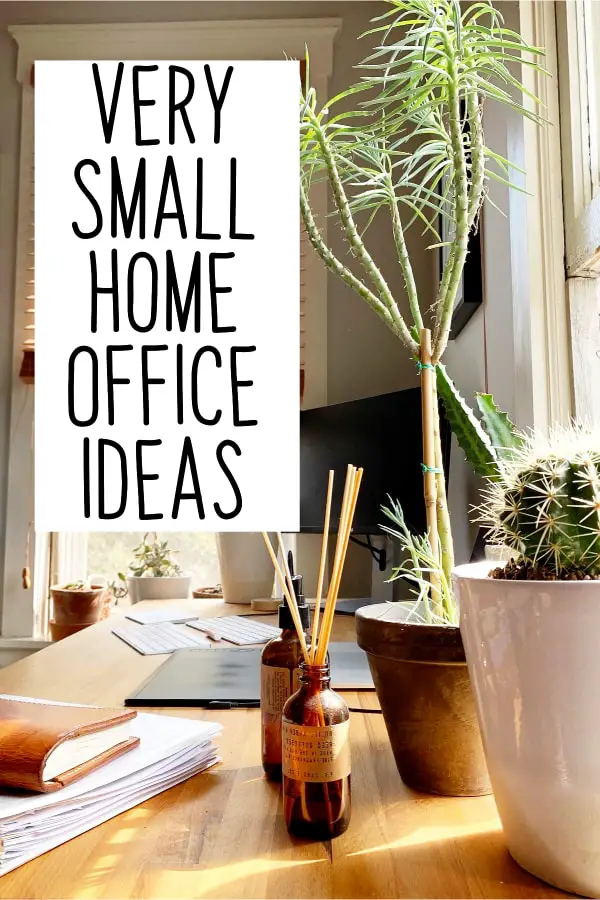 These are just a few of the questions you need to ask yourself before choosing a wall color for your small home office.
It is also important to remember that some colors can make the small space appear even smaller while other paint colors can actually make your small office space look bigger.
And other home office colors, like bright yellow, can actually promote creativity and mentally inspire you to get more done (1).
Here are some wall paint color ideas for a small home office:
Cool Colors – greens, blues and purples are shown to have a calming affect. If you are easily stimulated, it may be helpful to choose a cool wall color to help you relax and "get down to business".
Warm Colors – reds, yellows and oranges give any space a warm, inviting feel. These colors are also invigorating and can help to awaken your creativity. As a word of caution, warm, muted tones should be chosen over bright, bold colors as they tend to be distracting and may not be conducive to productivity.
Whites – perfect to give your small home office an open spacious feel. However, too much white can be straining on the eyes. A wonderful alternative is to use another wall color, but have white as an accent color or for trim and moldings. This would give your small home office a crisp, clean look.
Neutrals – earth tones such as charcoal, umber, ochre and sienna would be ideal if your small home office is open to other rooms within your home. A neutral wall color would blend perfectly with other surrounding color choices. Neutrals are also not considered distracting and would aid in keeping your mind centered on the "business at hand".
Aesthetic Desk Ideas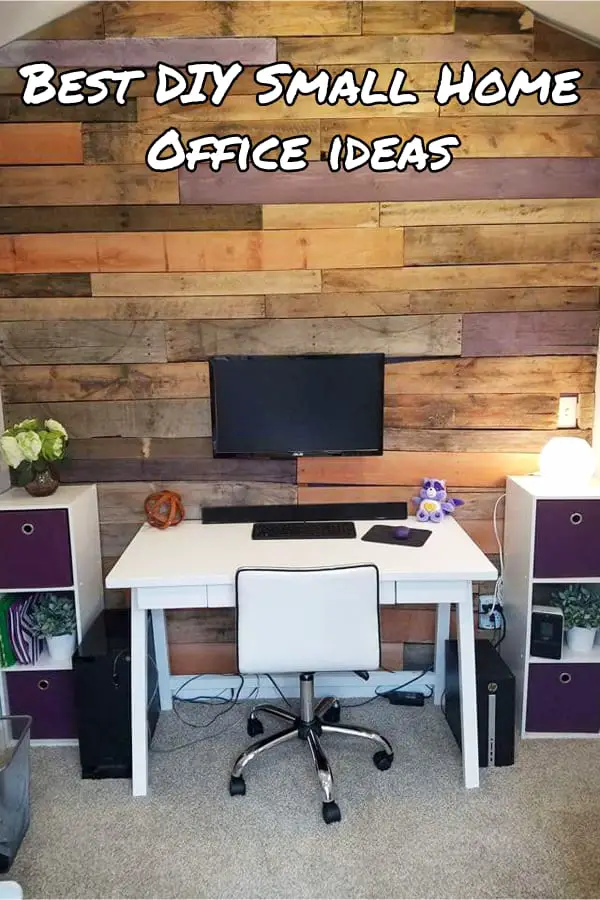 The focal point of your aesthetic home office is your desk – so be sure to choose an aesthetic desk that matches your overall style.
When you're working with a small space for your office, it obviously would not be practical to purchase big, bulky pieces of furniture.
Your office desk is the centerpiece and most used piece of furniture – so choose wisely.
There are various options to choose from when selecting the right desk for your home office work space. Two of these options include compact and wall-mounted desks. They are both practical for a small home office and each has its pros and cons, which are largely dependent on your unique style and needs.
Compact Desks are wonderfully suited for your small home office if you have ample space for storage furniture such as a file cabinet, bookcase, or an optional room divider.
 Wall Mounted DesksShow Me This Floating DesksShow Me This
Wall Desks are ideal if you desire an all-in-one solution that includes space for both your computer system and office supplies.
Foldable desk are ideal for very small spaces or when you're creating a work space in combination with another area in your home – but these types of desks are not ideal for storage space (2).
Lighting Ideas
There are 3 types of good lighting to use in your small home office:
Ambient Lighting
Desk Lights
Accent Lights
All these play a part in striking the right balance between business and pleasure in your small home office.
Ambient Lighting
Basically, ambient lights provide lighting for the whole room. This can be accomplished through the use of ceiling light fixtures, torchieres and table lamps. Ambient light fixtures are a necessity in any small home office as they account for the majority of illumination in the space.
 Aesthic Office Floor LampShow Me This Ambient Office Touch LightShow Me This
Those on a budget can afford stylish ambient lighting for their small home office by purchasing torchieres or floor lamps. There are a plethora of lighting accessories to choose from in either a local furniture store or on-line. One such on-line store that provides a wide selection of torchieres, ceiling light fixtures and table lamps is LampsPlus.com.
Desk Lights
Desk lights are another home office necessity and provide directional or focused lighting for reading, filling out paper work, working on the computer, etc. Many desk lights come with the added feature of an adjustable base that allows you to direct the light where you need it most. These light fixtures help to avoid eyestrain and headaches, thereby, boosting productivity.
 Touch Lamps w/ USB Chargers & OutletsShow Me This Office Lamps with USB ChargersShow Me This
Accent Lights
Unlike ambient and desk lights, accent lights are viewed as optional. However, they are useful in adding a decorative element to any space. If you want to showcase a particular object or wall hanging, then accent lights are ideal. The use of accent lights in your small home office may be just what is needed to add a personal touch to your office's decor.
 Office Accent Lamp SetsShow Me This Aesthetic Office String LightsShow Me This
Home Office Storage Tips
Creating storage in small spaces can be challenging, but totally do-able. As mentioned previously, if you choose a wall desk, it includes space not only for your computer, but additional storage for office supplies. This may alleviate the need for additional office furniture. However, you may find that you still need more storage space with a bookshelf and/or a filing cabinet.
If you're creating a home office "combo" in your bedroom or living room, you might consider getting some sort of room divider as well.
Before purchasing additional office furniture, it is important to measure the area to ensure that you buy pieces that accommodate the space in your small home office. This will help to alleviate the hassle of having to return merchandise when you discover that the piece is too large for the space.
You would also want to consider the arrangement of your furniture pieces in your small home office.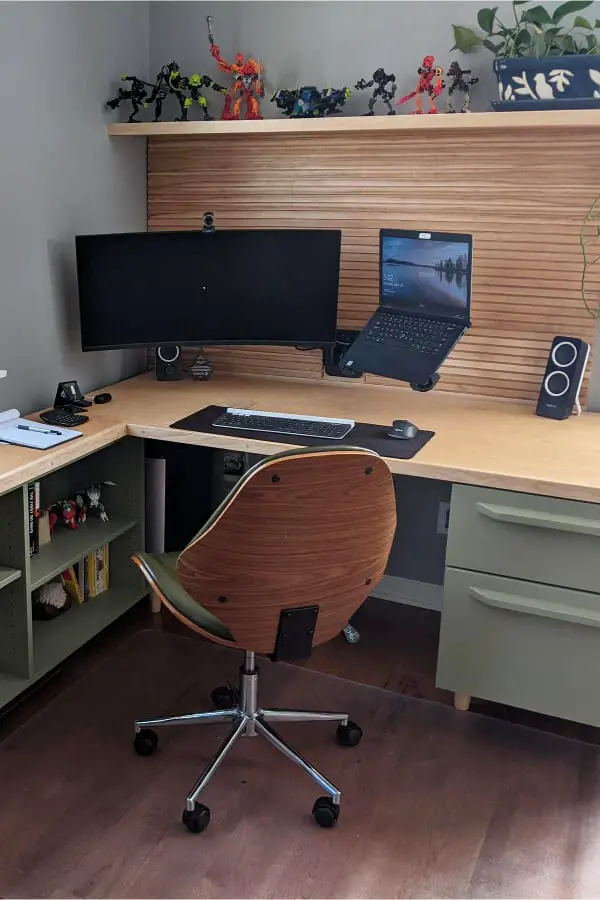 By placing the pieces in an "L" or "U" shape, all supplies would be in easy reach. Some experts purport that arranging your furniture pieces in this fashion would boost your productivity.
Two options that would provide needed storage are modular bookcases and room dividers that have bookcases built right in. The second option serves two purposes in that it lends both privacy and shelving for office supplies, books, etc.
Bookcases are also designed with adjustable shelves, which accommodate oversized books and supplies and those with doors. Those with doors would add a stylish and personalized touch to your home office's decor.
 Compact Office DesksShow Me This Rolling Filing CabinetsShow Me This L-Shaped Desk For Small OfficeShow Me This Small Space Office StorageShow Me This
When deciding on a filing cabinet for your home office, here are a few things to think about BEFORE buying:
Do you work primarily with legal or letter size paper? Some filing cabinets only accommodate for one or the other. However, some are available that would provide storage for both.
Is your office space more conducive to a vertical or lateral file cabinet?
Will you be filing important documents? If you are, make sure that you inquire specifically if a particular file cabinet of interest is fire resistant.
Do you want to ensure that the file cabinet will not tip over (who doesn't right)? There are file cabinets available with an internal locking system that will only allow you to open one drawer at a time and those equipped with a safety device that would guard against the file cabinet from tipping if several drawers were opened at once.
This may appear to be a lot to consider, but it is best to answer these questions before you buy as it will save you from having to return or exchange items that don't work out in your home office space.
---
Aesthetic Home Office Makeover
Take a look at these before and after pictures of this aesthetic home office makeover that was done on a budget – gorgeous!
 Small Space Desk For HerShow Me This Rose Gold Office ChairShow Me This Rose Gold Office DecorShow Me This Rose Gold Desk OrganizerShow Me This
Small Home Office Organization
One important factor that affects productivity is organization. By storing items you use frequently in an area that is easily accessible would increase what is accomplished each day by decreasing the amount of time it takes to retrieve essentials.
In any home office, it is best if the least needed storage files and items are the furthest away from your workstation in an inactive home office "work zone" and those items used frequently need be close in your active "work zone"
A simple solution would be to have three different storage zones that include items used frequently, occasionally and rarely.
'Work Zones" are a simple way to make your home office space more functional.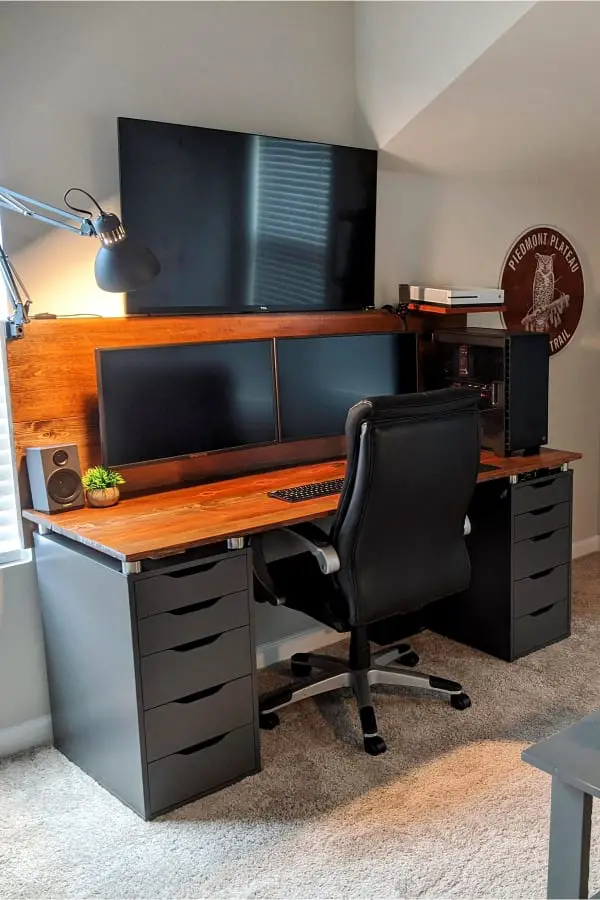 Work Zone One – Frequently Used Items
These items need to be easily accessible. One idea would be to place papers you need on a daily basis in a bin on your desk. If you have books that you use each day, consider locating them on a wall-mounted shelf above or near your desk. Another solution would be to designate the shelf in your bookcase that is most easily accessible as the area to place books you use frequently.
Work Zone Two – Occasionally Used Items
These are items used from time to time but not on a daily basis. You would want to keep these items in your "work zone", but their accessibility does not need to be at "arms length" as is preferable with items used frequently.
For example, you could store these essentials in a file cabinet under your desk. If you had books you use occasionally, you could store them in the highest shelf, or the one directly above the one that is most easily accessible.
Work Zone Three – Rarely Used Items
These are basically the things you use occasionally – like printer paper refills. These things do not need to be in your day-to-day work zone.
For books you rarely use, you could designate the lowest shelf in your bookcase for their storage. This would eliminate the need to bend down often, as you would only need to retrieve these books or rare occasions.
Although it only takes seconds to bend or stoop, over a day's time, these seconds add up, therefore, decreasing your overall productivity.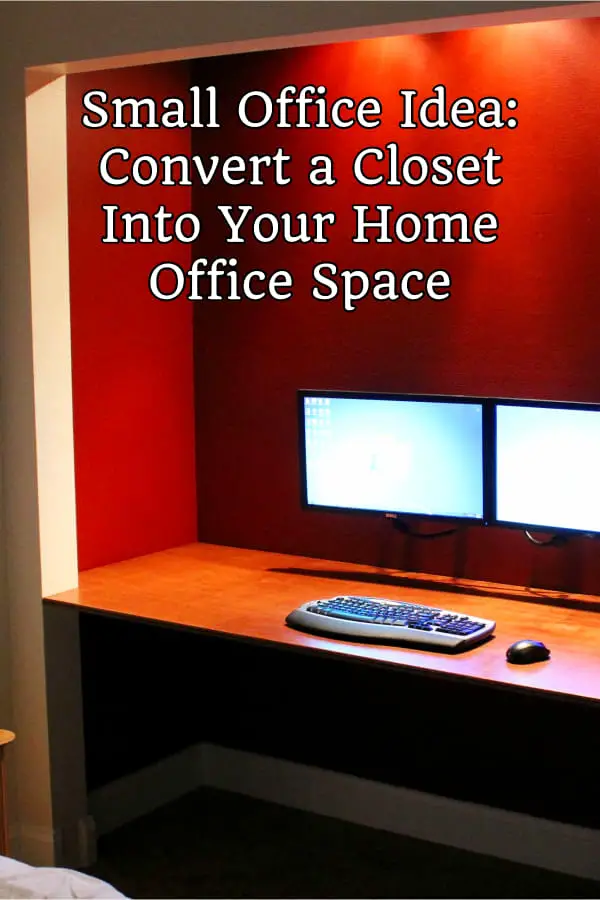 Decorating your home office space is the fun part – it's where you can add a few personal touches to make your small home office space truly YOURS.
A few decorating ideas would be:
Include a few family pictures or create a photo wall – seeing your loved ones around you as you work helps remind you WHY you're working so hard.
Add a vase of flowers or a few potted plants for greenery.
Include a water element, such as a small water fountain or fish aquarium. This would not only aid in relaxation, but would add a decorative touch to your small home office.
Creating the perfect balance in your small home office may not be effortless, but you can create a small home work space that is not only professional but also includes elements that are unique to your personality and style in home furnishings.
To sum up, Practicality + Functionality + Personality = a small home office that is both personal and professional – and looks amazing!
Miss Anything?
Go back to the top of: ==>> Aesthetic Office Ideas
Go back to a specific section: