Comfy Living Room Ideas – Warm Cozy Living Room Colors and Pictures – Whether you have a large living room or small living room, decorating your space in warm colors can sure make your living room so comfy and cozy! Let's take a look at pictures of comfy living room ideas in warm colors, cozy living room designs and warm paint colors for ANY size living room.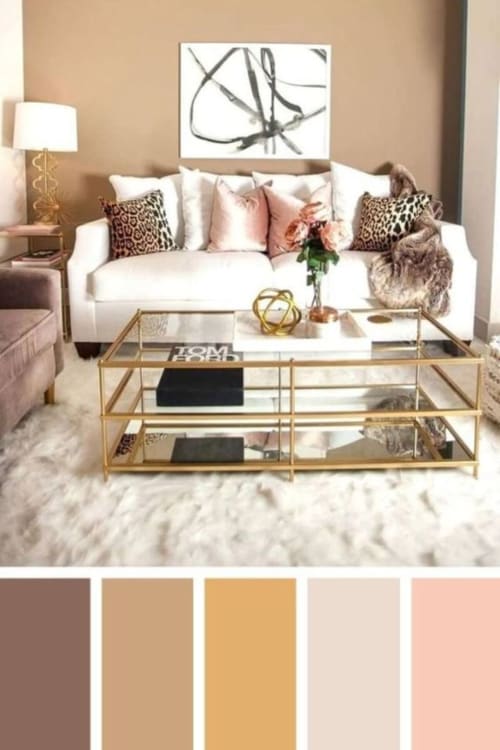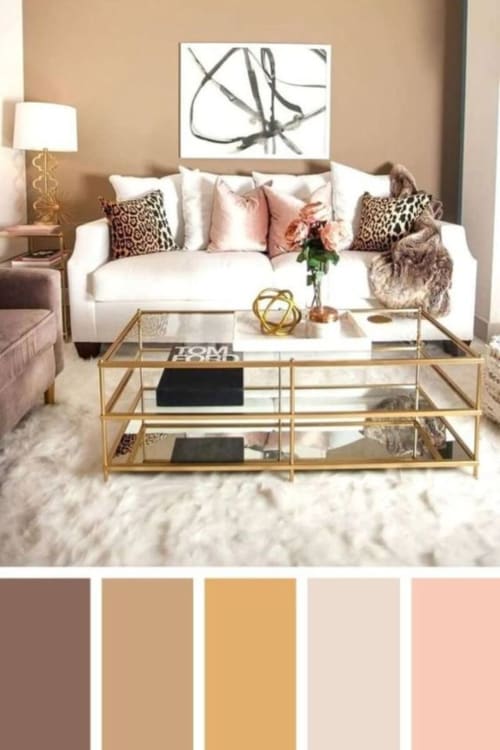 Welcome to Life Hacks for Moms - we hope you enjoy all our tips and tricks for busy moms! Please note that we use affiliate links and ads to generate some income at no cost to you.
---
Warm Paint Colors – What Are They?
As a general rule, warm paint colors and warm decor will be shades of red, orange and yellow.
Here's a color wheel to give you an idea of what true "warm" colors are: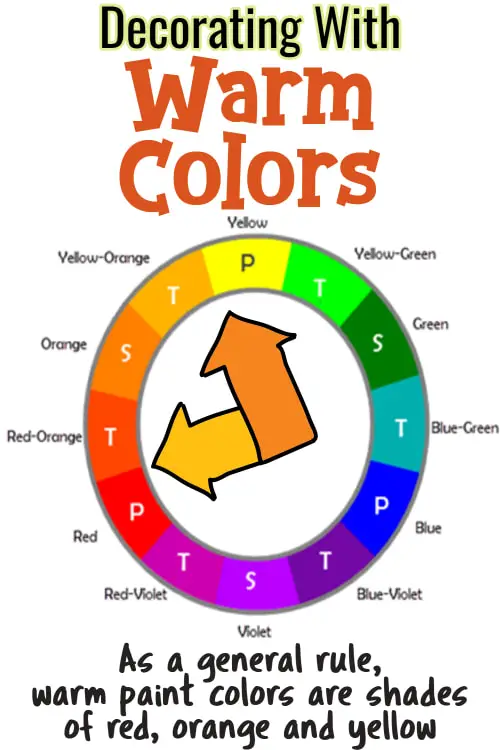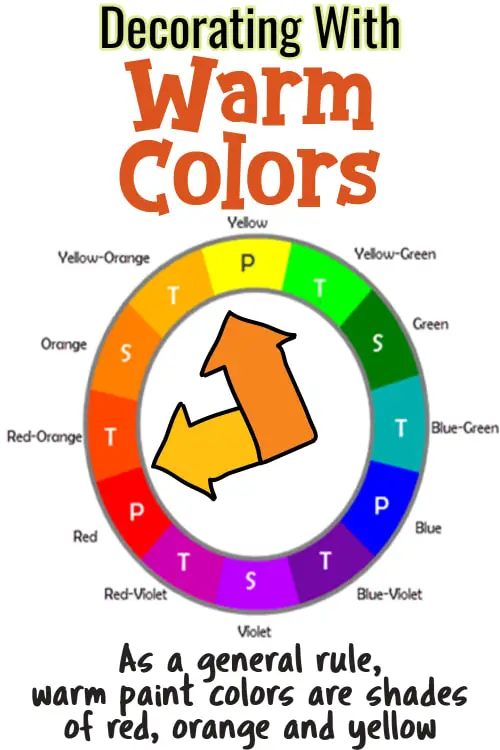 In other words, think autumn / fall colors – the colors of falling leaves and fall decor – to make your room cozy.
Now, this is not the RULE for the ONLY colors for decorating your warm living room, but they sure are pretty and super cozy!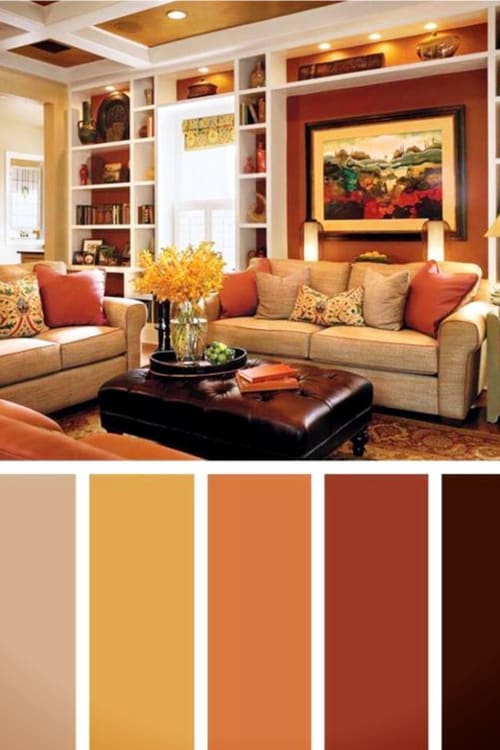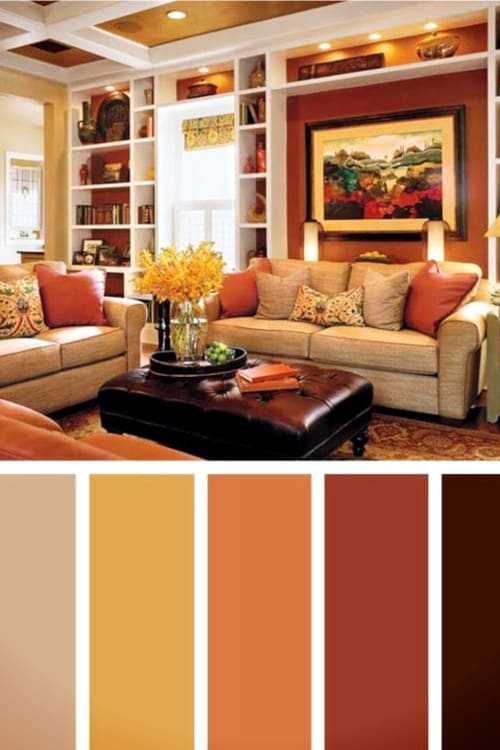 ---
---
Is Beige a Warm Color?
While beige, tan and taupe are not generally considered a warm color, they absolutely can be used as the wall paint color in a warm living room!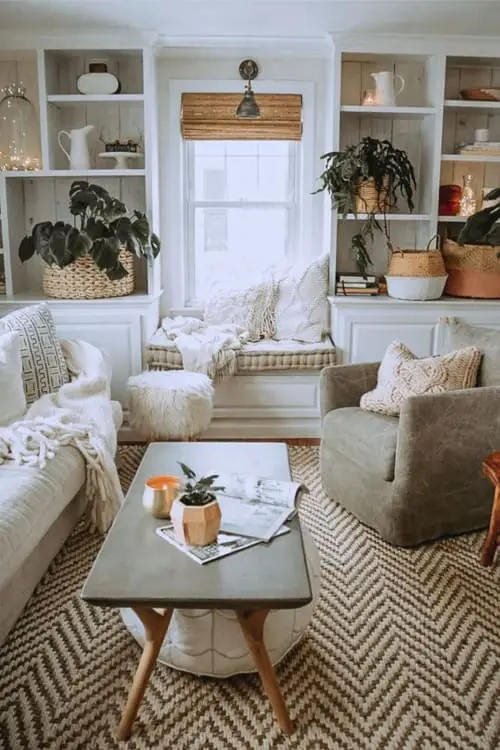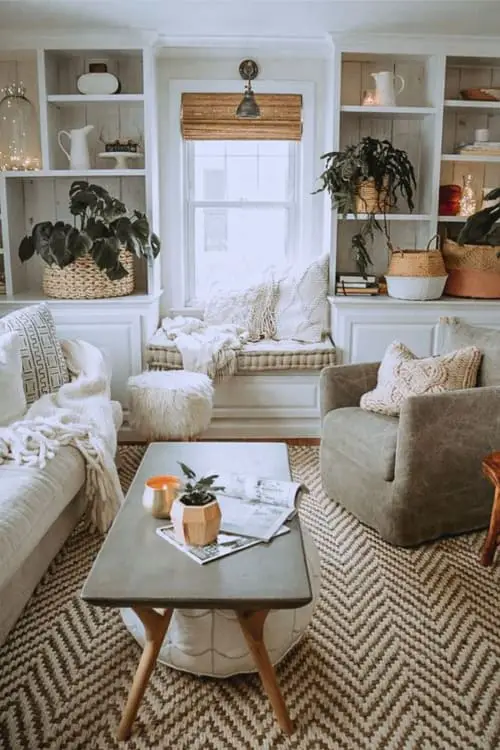 If you toss in some warm-colored accent decor for a nice pop of color, you can really warm up a neutral living room into a cozy warm living space.
And here's another option for a neutral warm paint color that is VERY popular in farmhouse-style homes.
Greige.
---
Warm Greige Living Room Ideas
Greige is a combination of grey and beige and can be the perfect living room paint color for the walls in a small living room with a dark colored couch.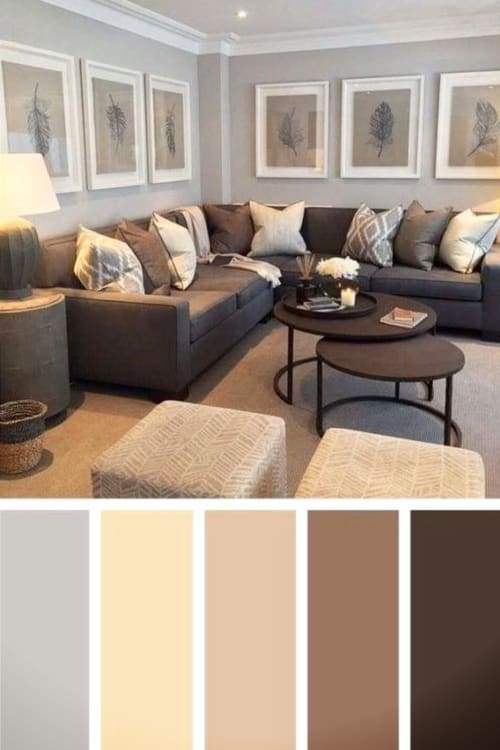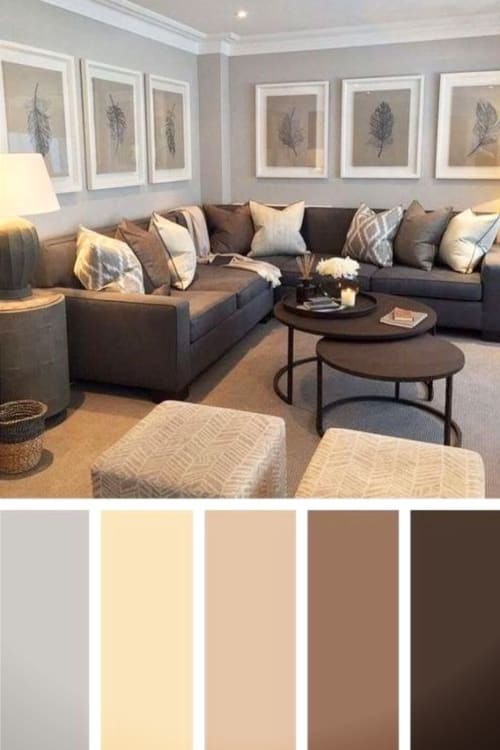 Greige Paint Colors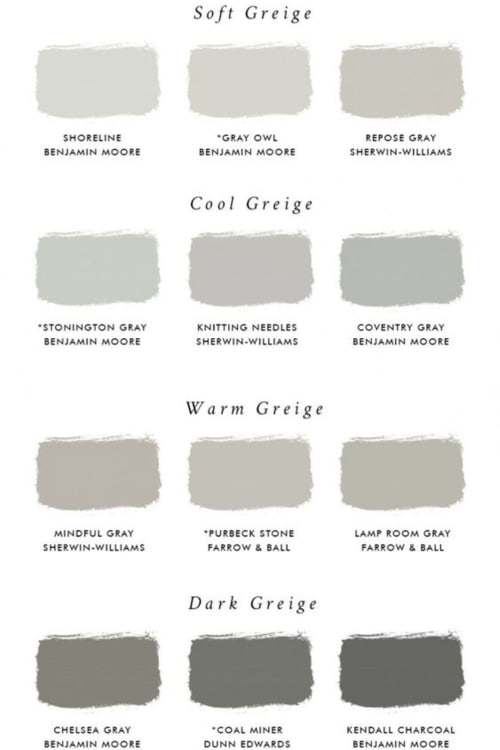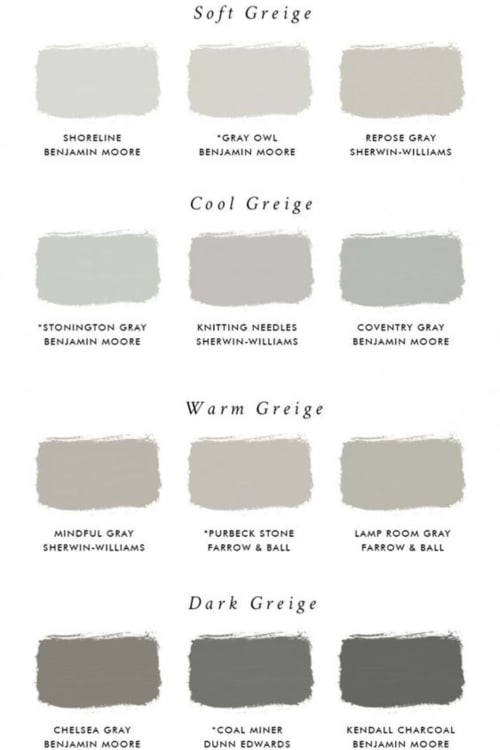 Beige -Taupe – Greige – What's the Difference?
More Ideas For a Warm Cozy Living Room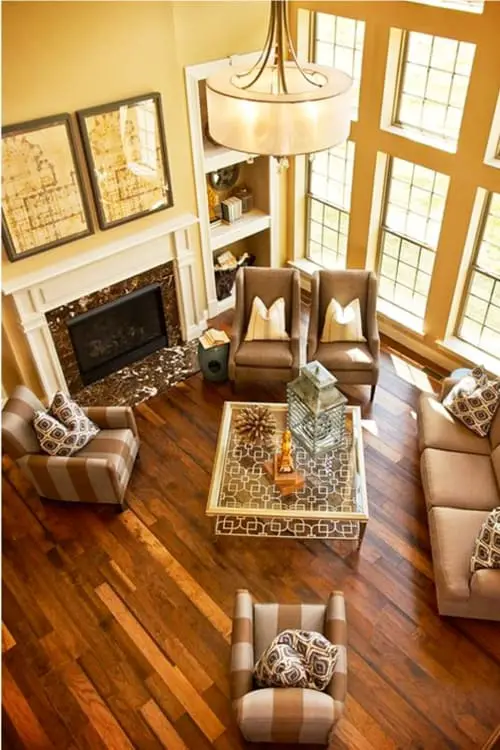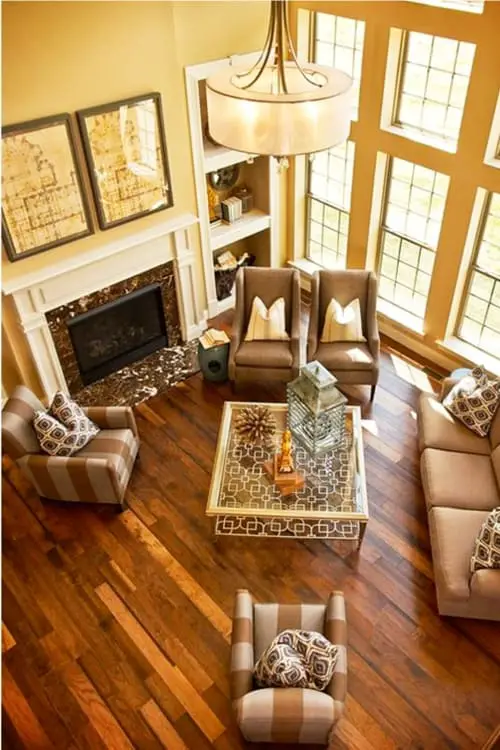 ---
---
How Can I Make My Living Room More Warm, Comfy and Cozy?
Can I Mix Warm and Cool Colors?
Best Warm Paint Color For a SMALL Living Room?
While the general rule is brighter/lighter wall paint colors to help a small living room feel bigger, don't be afraid to go with bolder colors. We find that warm shades of dark blue and earthy green colors can really increase the perceived size of a small living room or family room.
Do Warm Paint Colors Make a Room Look Smaller?
What Are The Most Popular Living Room Paint Colors?
According to PPG Paints, the 5 most popular living room paint colors are:
– Green
– Gray
– Blue
– Beige, and
– Black
Miss Anything?
Go back to the top of: ==>> Comfy Living Room Ideas
Go back to a specific section:
More Home Decorating Ideas