---
Popular Soothing Bedroom Paint Colors for a Relaxing, Calm and Aesthetic Room – Bedroom paint color ideas, color schemes and more to create a calm haven in your home.
The color scheme and paint colors you choose for your bedroom can have a BIG effect on your mood and state of mind. Choosing the right colors for a small bedroom can be an extra challenge since the space is limited and you do NOT want to make the room feel even smaller!
So, what are the best relaxing paint colors for a small bedroom when you want your room to be restful, soothing and cozy?
Let's talk about that…and look at some examples.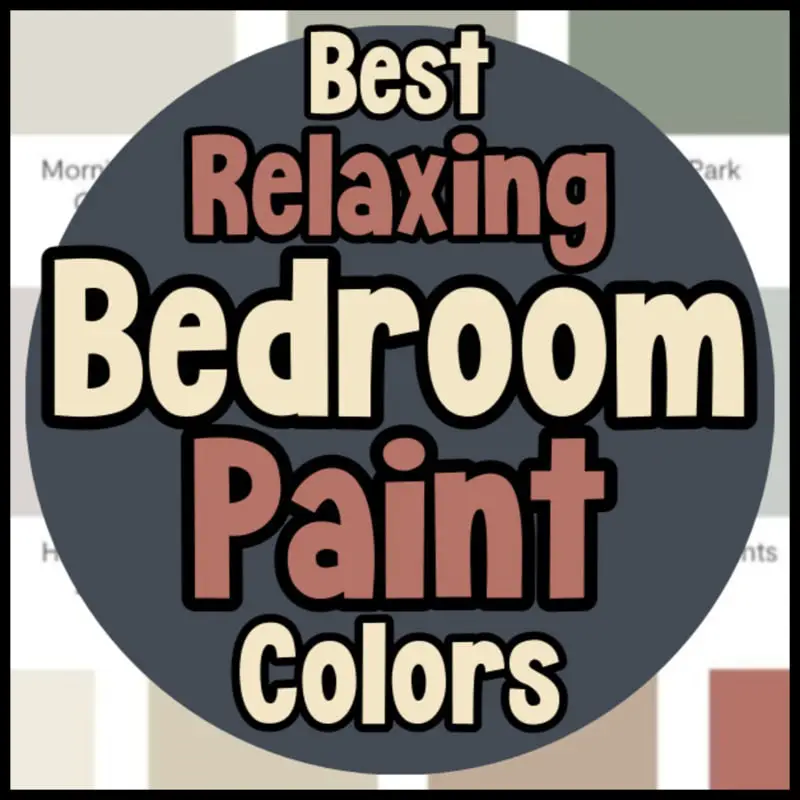 Welcome to Life Hacks for Moms - we hope you enjoy all our tips and tricks for busy moms! Please note that we use affiliate links and ads to generate income at no cost to you.
---
Your bedroom is your sanctuary – or at least it SHOULD be.
You want to create a space where you can relax, unwind – and REST.
The colors you choose for your room can help create this cozy feeling – or ruin it.
Relaxing Cozy Room Ideas
Best Relaxing Bedroom Paint Colors
When it comes to calming bedroom color schemes or the best colors to use, here are some of the best bedroom paint color options: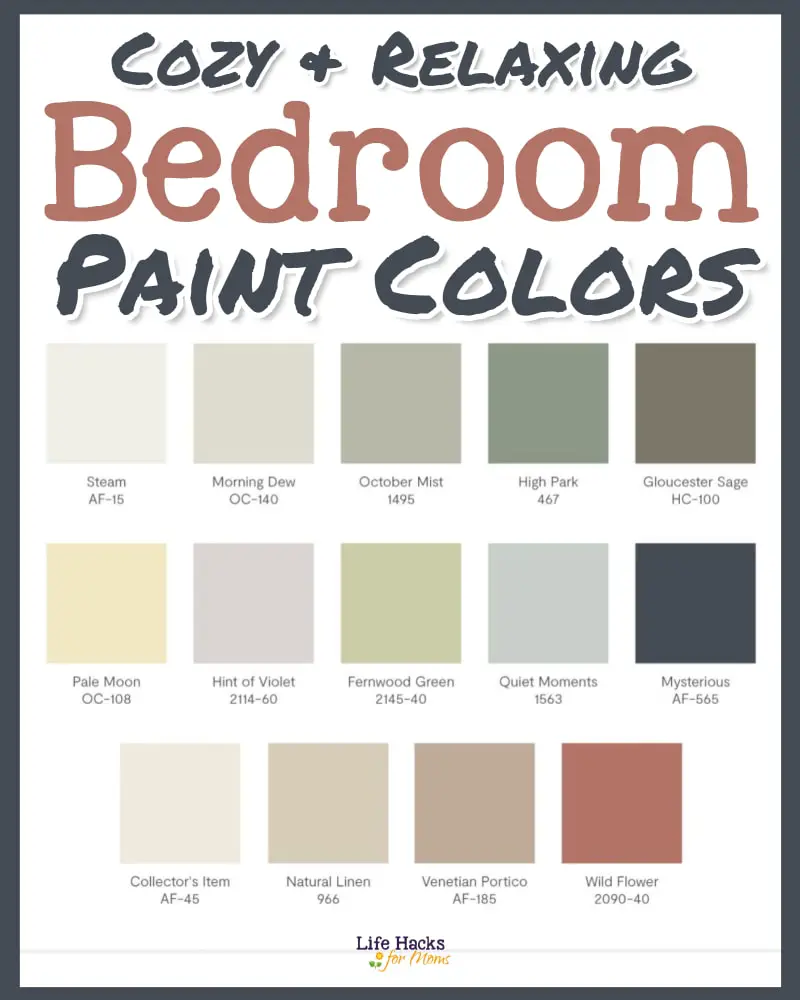 When it comes to the best bedroom colors for a relaxing and cozy small bedroom, these are your top options:
– relaxing cream/beige
– soothing soft pastels
– cozy earthy browns
– light and airy blues
– stressless soft pinks (like blush pink or rose gold)
– calm muted greens like a soft mossy forest green
– soft whites
– light gray/silver
– light peach
– light purple/lavender
If you have a larger room, like the master bedroom, these are the best and most popular bedroom paint color schemes for a relaxing room: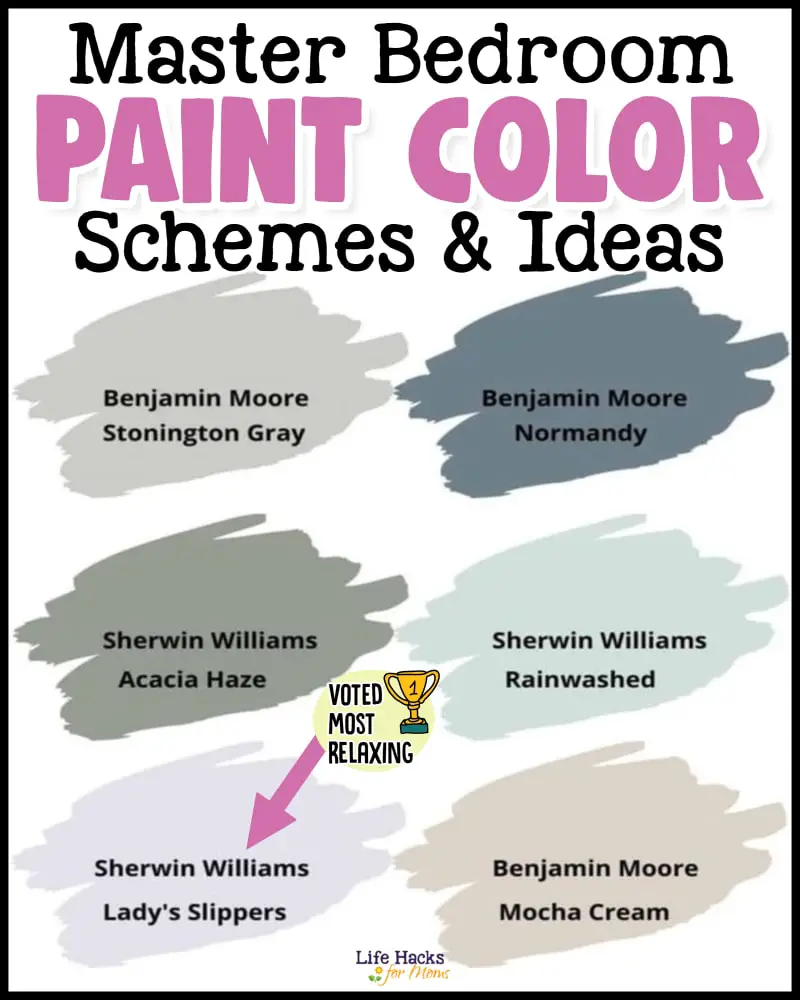 Note: the paint color the arrow points to was voted Most Relaxing by homeowners – it's a beautiful color, isn't it?
If you like more of a vintage shabby chic aesthetic, here are the most popular shabby chic bedroom paint colors to create a calm aesthetic room: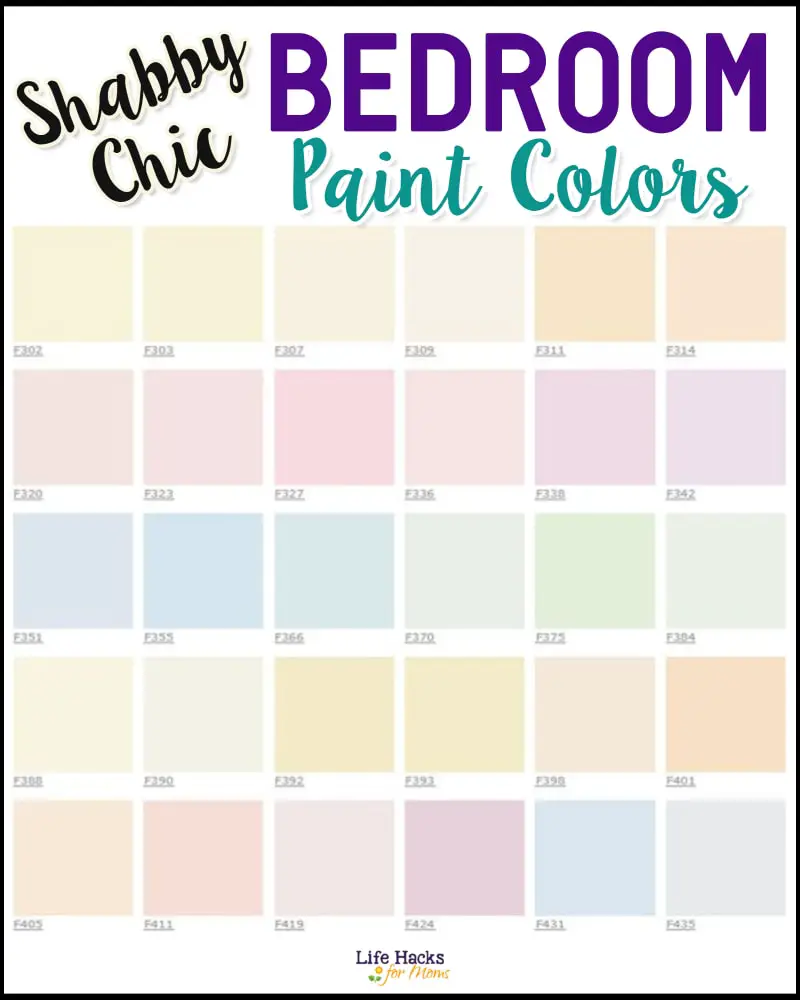 Don't be afraid to combine some of these paint colors above. A single wall behind your bed in a different color can make a stunning and aesthetic accent wall.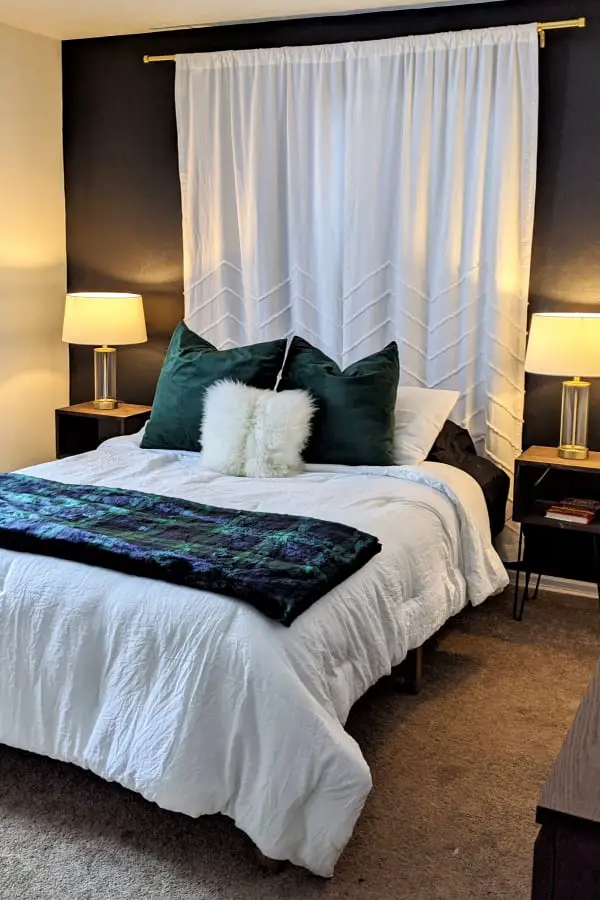 Choose Warm Colors
As a general rule, you would pick warm paint colors to create that soft, cozy feel. Those warm colors are soft shades of red, orange and yellow.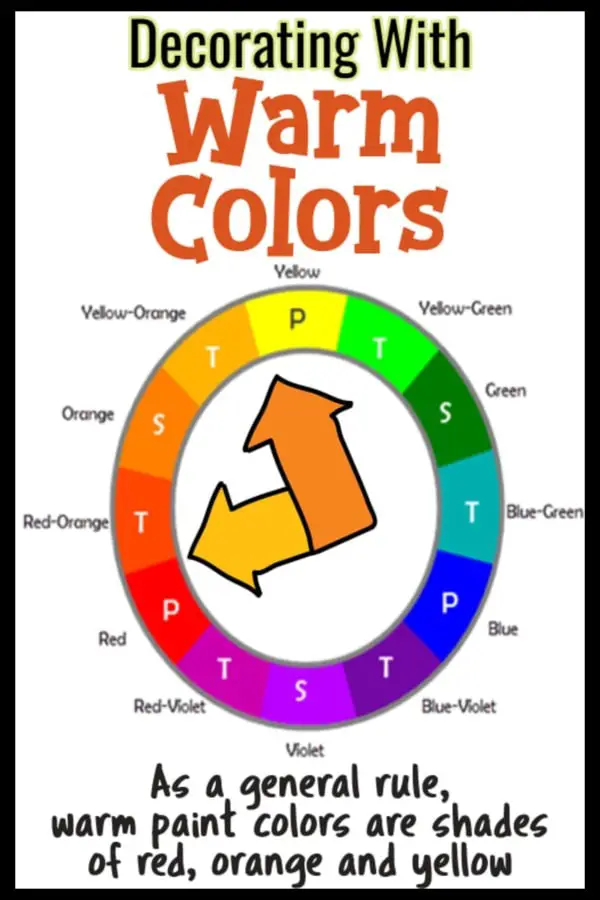 While red, orange and yellow might NOT sound "relaxing" to you, these are great color options for small bedrooms that have limited natural light for a bright and cheery aesthetic room without spending a lot of money.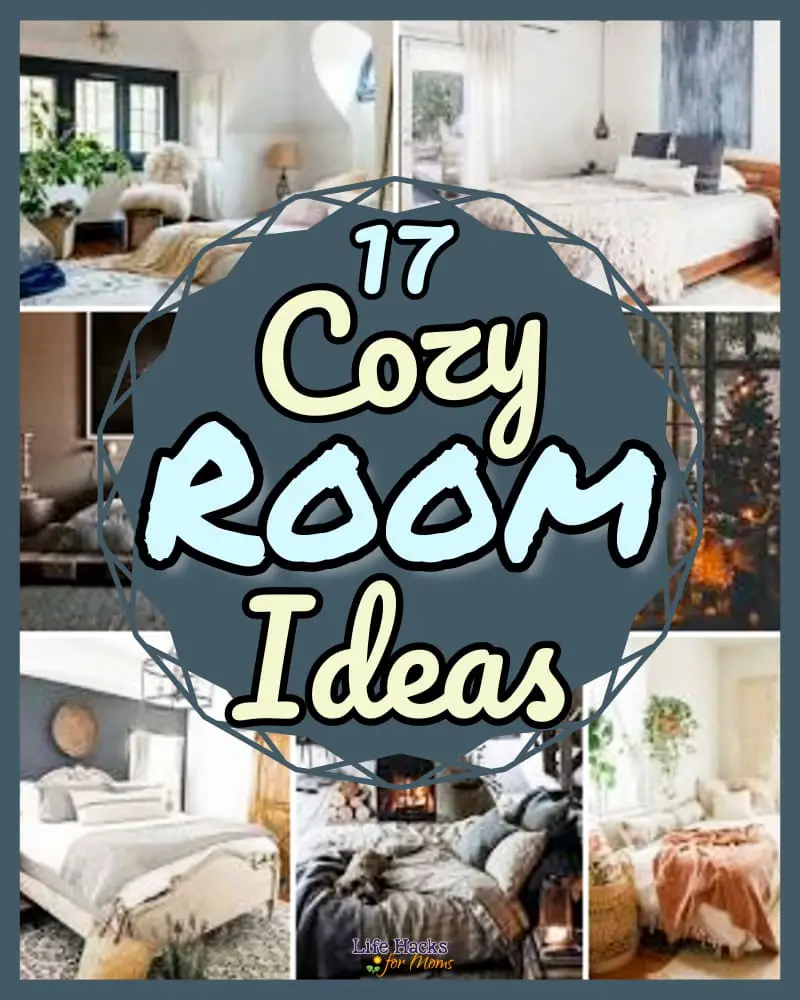 Restful Rustic
Many people tend to lean towards a rustic-style bedroom for a more relaxing and cozy space.
The wood, the darker colors, the natural decorating touches – all help create a space where you want to crawl up, read a book and relax.
That's my idea of the perfect peaceful bedroom!
Blush Pink Colors
If you want a more "feminine touch" to your small bedroom, you should look at these ideas for a blush pink / dusty rose bedroom – just gorgeous!!!
Colors To Make Your Room Look Bigger
One important thing about choosing a color to make your bedroom more relaxing:
Make sure you don't choose a color that makes your small bedroom look even SMALLER.
Feeling like you are cramped into a small room is NOT relaxing or calming at all.
So, what colors DO make a small bedroom look, and FEEL, bigger?
According to MyMove.com:
For an optimum effect, go with soft tones like off-white, blues, and greens, and always remember that brighter rooms feel bigger and more inviting. And here's another hack: Try painting your wall trim and moldings in a lighter color than your walls.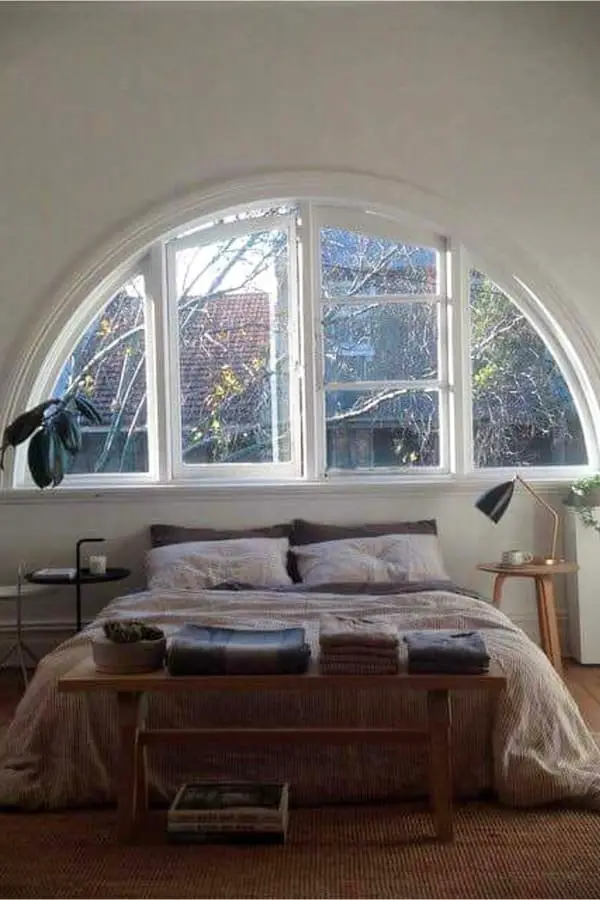 Best Colors For Sleep
Now, if your idea of a cozy bedroom is to help you relax and sleep better, there are specific colors that are better at promoting better sleep and that restful aesthetic.
According to amerisleep.com:
The best colors for sleep are blue, yellow, green, silver, orange, and pink. These colors reduce stress and soothe the nervous system. Try to stick with neutral or pastel shades for a soft, welcoming atmosphere.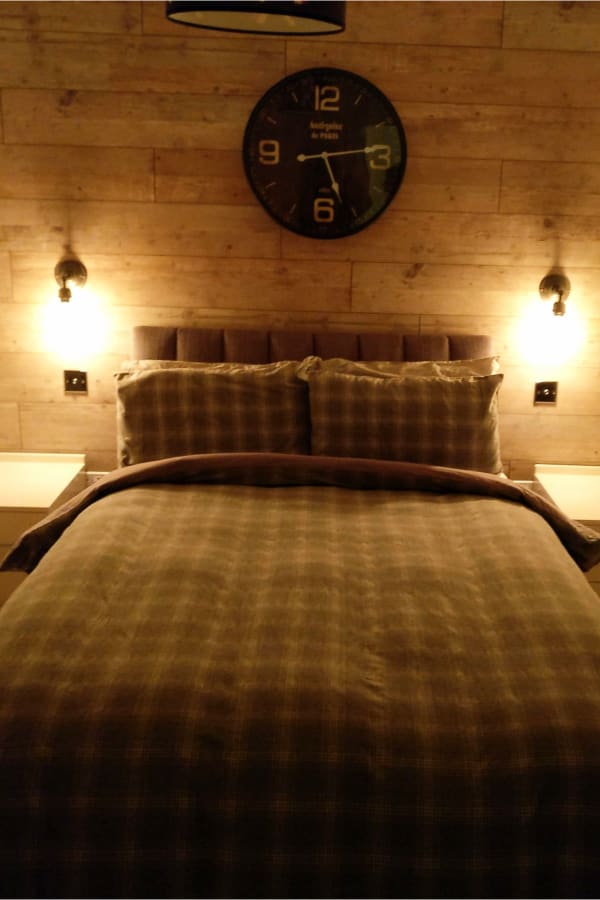 Shades of Gray
One of THE most popular bedroom paint colors this year is gray.
But my goodness, there are SO many shades of gray to choose from – how do you choose?
According to realsimple.com the most popular shade of grey for a bedroom comes from Sherwin Williams:
Agreeable Gray SW 7029 is our most popular gray paint color because it's the perfect hue for any living space, whether it be a family room or bedroom
When using grey in your bedroom, consider adding a pop of color, like yellow to brighten things up just a bit.
At the top of this decision of picking a color scheme for your small bedroom, it all comes down to what colors make YOU feel relaxed?
Whatever that color, or colors, are will be the right choice for YOUR bedroom.
How To Make Your Bedroom Relaxing
Miss Anything?
Go back to the top of:
==>> Relaxing Bedroom Color Ideas
Go back to a specific section:
More Cozy Room Ideas