---
Best Make Ahead Mini Desserts That Freeze Well –
My FAVORITE Freezable Individual Cheesecakes, Bite-Sized Cakes, Dessert Bars, Sweet Treats and Dessert Cups – these are my favorite freezer-friendly mini desserts for the easiest make ahead desserts for a party crowd that can be frozen.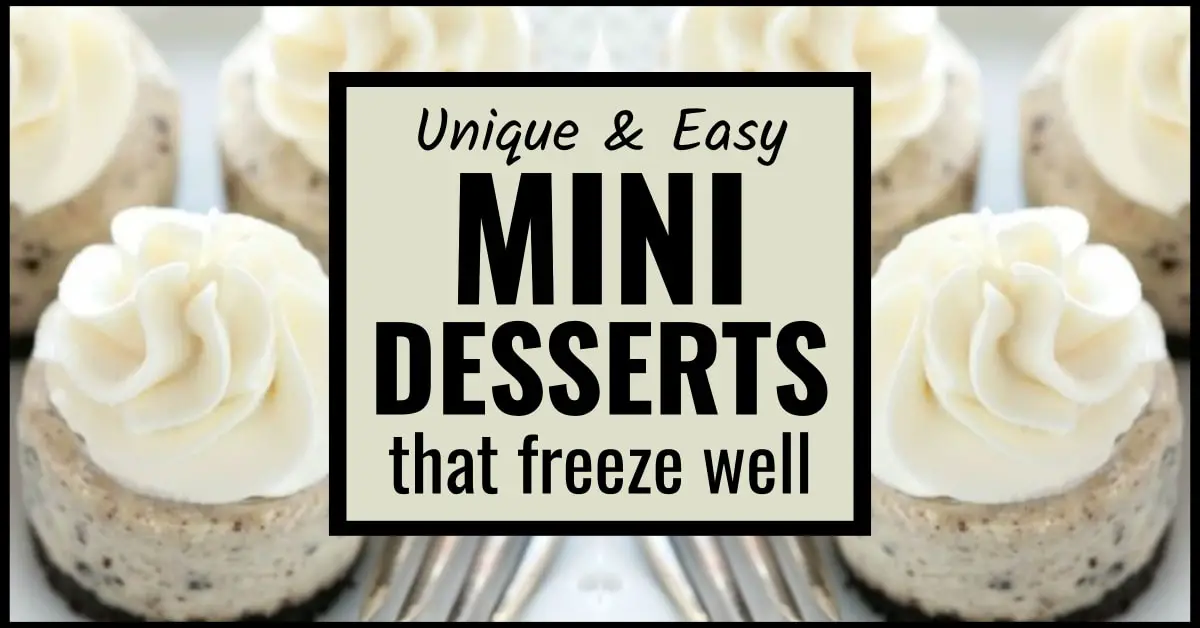 Welcome to Life Hacks for Moms - we hope you enjoy all our tips and tricks for busy moms! Please note that we use affiliate links and ads to generate income at no cost to you.
---
Easy Bite Size Desserts
I can't wait to share my favorite EASY bite size desserts with you! They're all freezer friendly mini desserts so you can make these desserts and sweet treats ahead of time and use them when you're ready for your party dessert table or a single-serve sweet treat when your sweet tooth strikes.
From no bake mini cheese cakes to simple freezable make ahead desserts, you'll want to save this page for future use.
I'm sure these mini desserts you can freeze will be YOUR favorites too!
Let's jump in and see all the easy desserts to make-ahead and freeze I found.
Freezable Make Ahead Christmas Desserts
There are LOTS of freezer-friendly make ahead Christmas desserts on this page – super easy to make multiple batches ahead of time and freeze for when you're ready to serve them or take them with you.
(tip: these freezable desserts make great Christmas gifts too!)
Bite-Sized Lemon Cakes
Since I've got lemon on my mind after just posting all these EASY lemon desserts, let's start with one of my favorite lemon desserts you can freeze… mini lemon cakes.
These individual lemon cake bites are so good – they're very "airy", moist and light and the glaze is outstanding.
And yes, they freeze well too (just freeze them in an airtight container)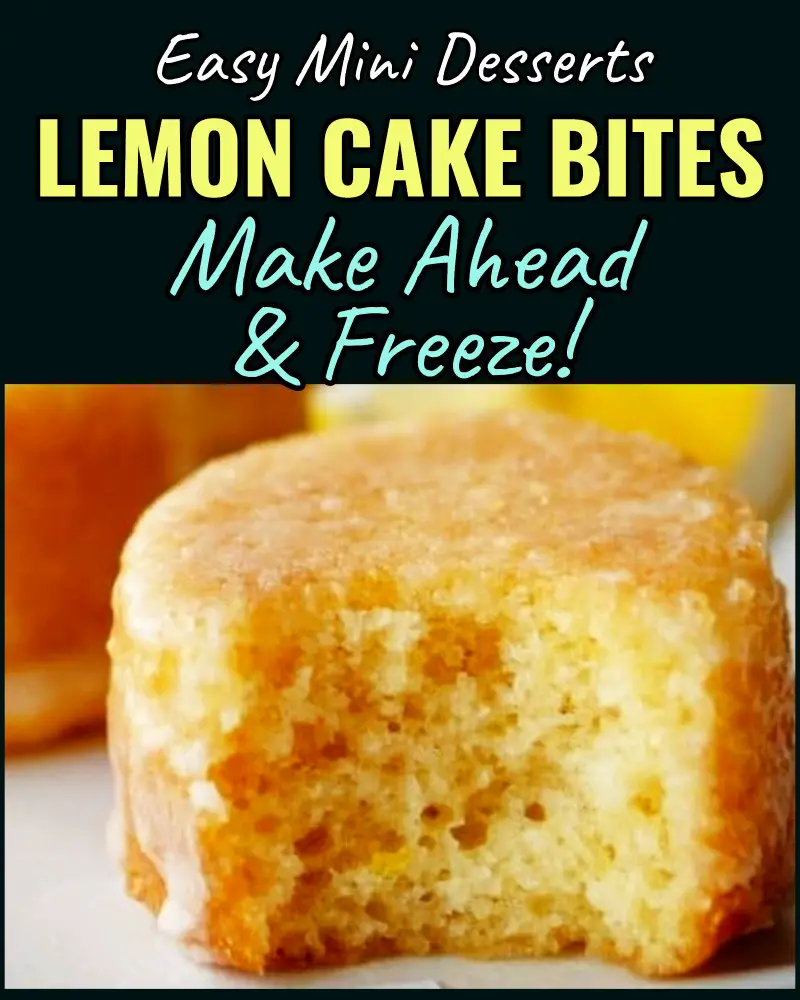 Bite Size Desserts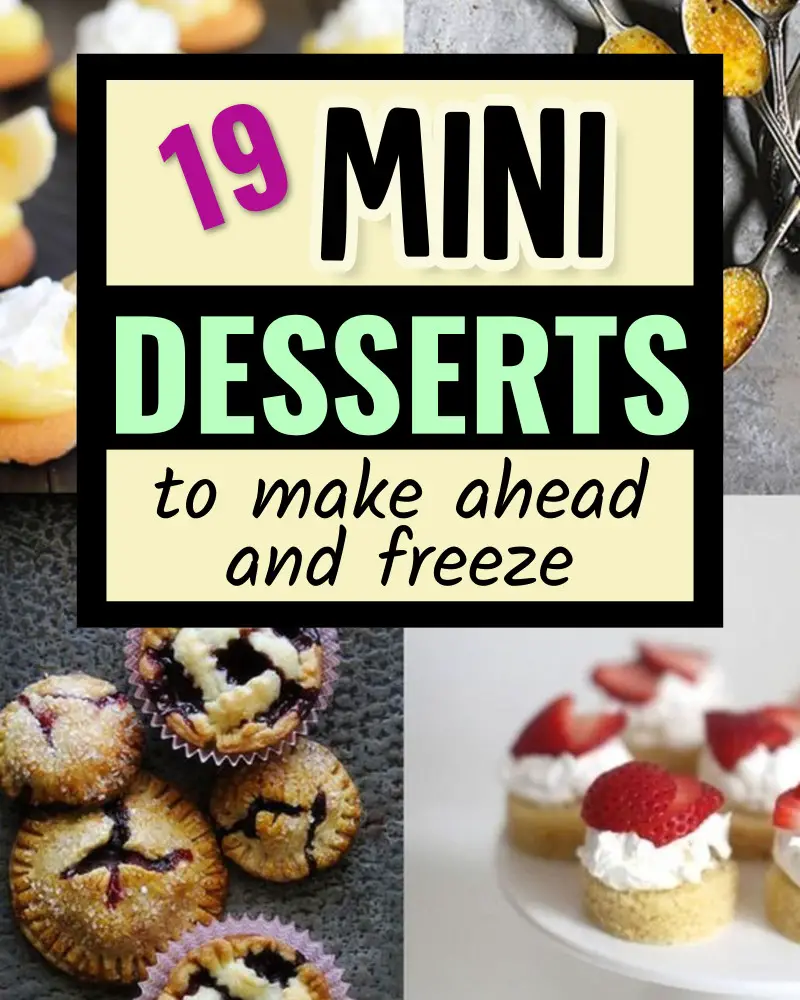 Mini Oreo Cheesecakes
Simply putting the words "Oreos" and "Cheesecake" in the same sentence makes these Oreo Cheesecake mini desserts at the top of my list.
They are an absolute crowd-pleaser – and yes, they CAN be made ahead of time and frozen.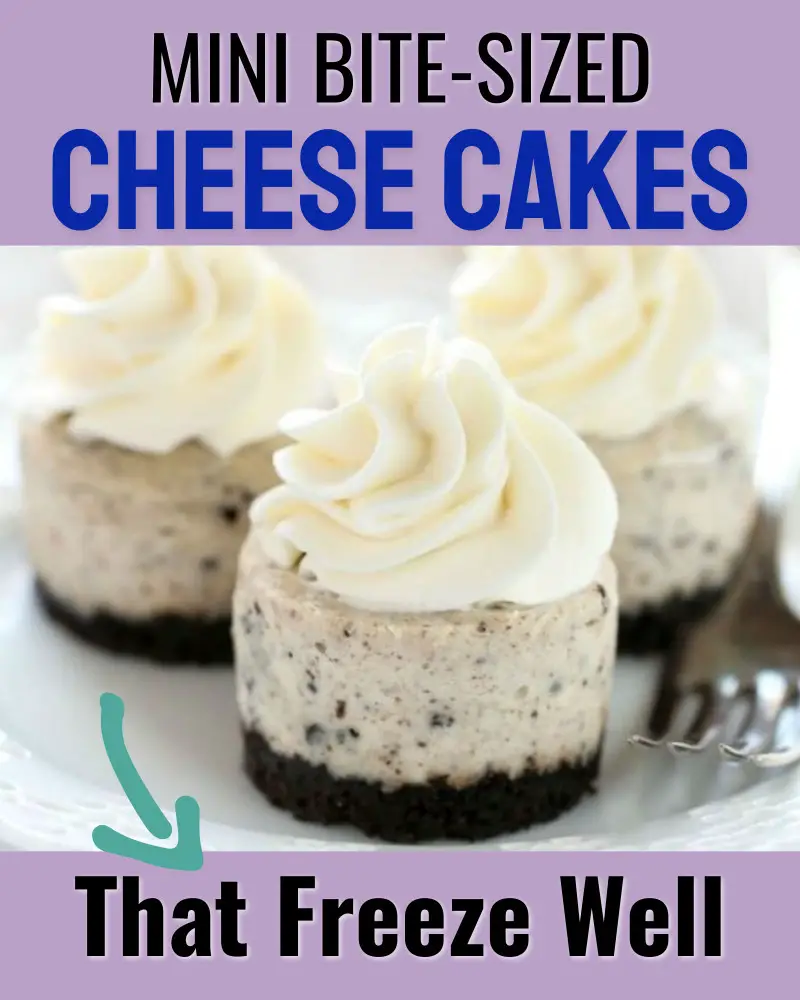 Grab and Go Peanut Butter Buckeyes
Aren't these unique peanut butter buckeyes the cutest!??!
Best of all, they are NO BAKE mini desserts that are freezable so you can make them ahead of time for Thanksgiving!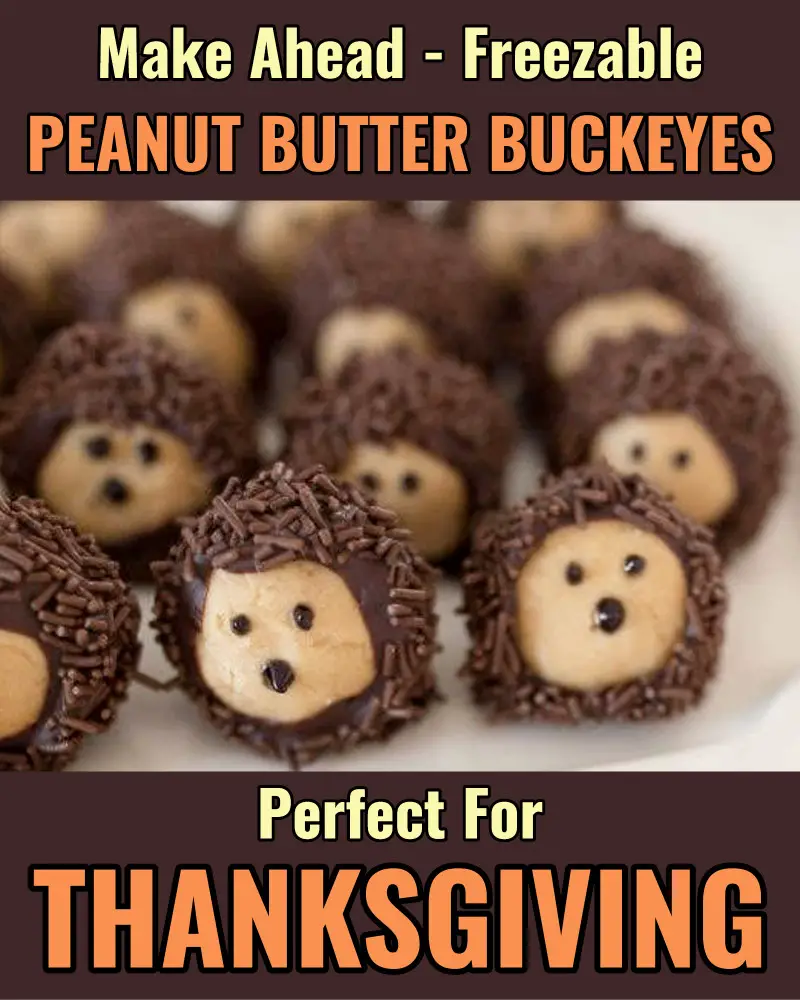 ✅ See ALL Thanksgiving Desserts Here
More Make Ahead Desserts That Freeze Well
More Easy Desserts
Picky Eaters?
Cooking On a BUDGET?
Try These EASY Weeknight Meals