---
Unique and Unusual Blueberry Dessert Ideas – When it comes to truly UNIQUE blueberry dessert recipes, these 9 recipes below are my vote for best blueberry desserts in the WORLD. Yes! in the world. Not only are these blueberry desserts you've probably never seen before, they're also easy to make – and soooooo delicious!
Wondering what to make with ALL those blueberries you have?
If you're like me, I end up with a TON of blueberries (and my goodness, I sure love me some blueberries!)
If you're looking for some truly original and unique blueberry dessert ideas, these 6 recipes below will impress you – and get you cooking with ALL those blueberries you have.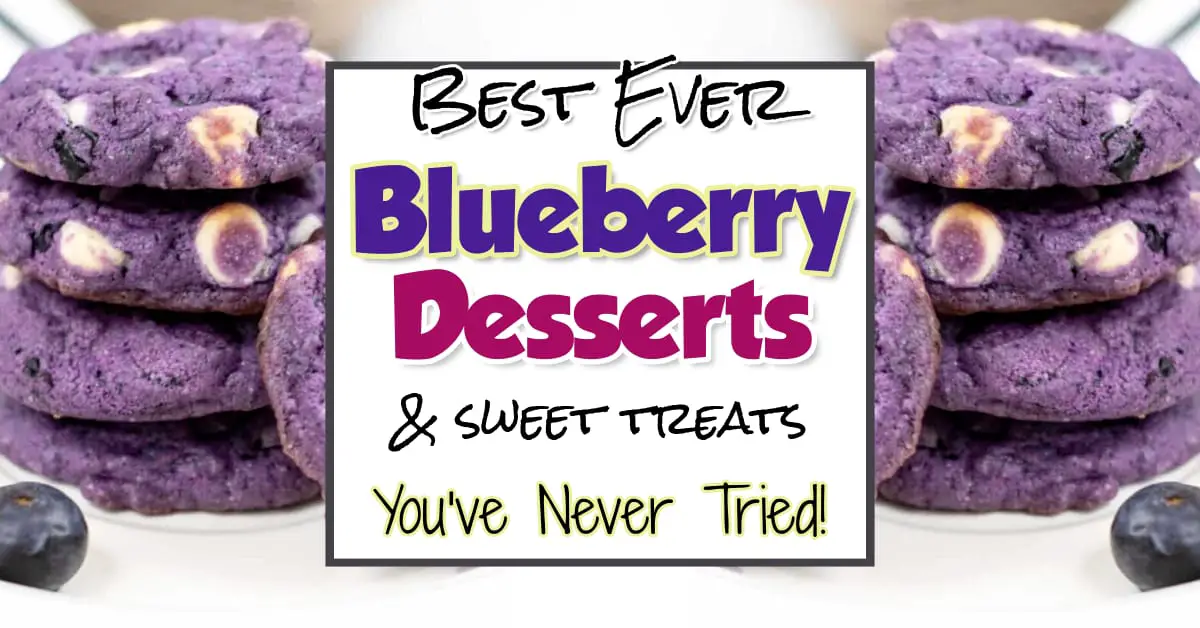 Welcome to Life Hacks for Moms - we hope you enjoy all our tips and tricks for busy moms! Please note that we use affiliate links and ads to generate income at no cost to you.
---
Blueberry Dessert Ideas
I got a bit tired of the same 'ol, same 'ol blueberry dessert recipes so I dug DEEP online to find truly UNIQUE desserts with blueberries.
I've been adding blueberries to my frozen fruit smoothies for SO long – and now, I need something sweet and unusual made with this ton of blueberries I have.
Don't get me wrong, the traditional blueberry desserts are all delicious.
I love blueberry dump cake…
and traditional blueberry pie… and blueberry bread…
and yep, we all love blueberry pancakes… and blueberry waffles… and blueberry muffins…
and I love this blueberry bundt cake too.
But where are the truly original blueberry dessert recipe ideas I've never seen or tried before?
I wanted something really unique to make with ALL these blueberries I have –
and wow! did I ever find some delicious, easy, visually gorgeous and UNIQUE blueberry dessert recipes and I have NEVER seen before.
And girl, you have GOT to try them!
No Bake Blueberry Desserts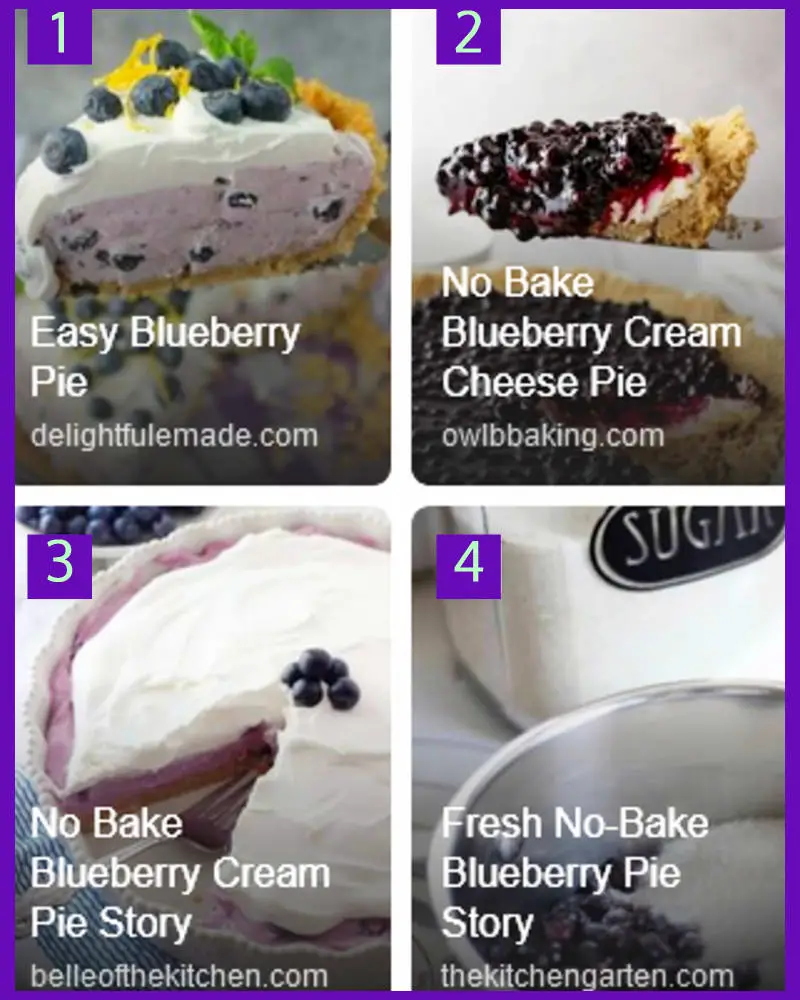 I'm all about No Bake anything – seriously, check out all my no bake cookie recipes!
The 4 no bake blueberry desserts in the pictures above are all very good – and are sure to impress!
1 – Easy No Bake Blueberry Pie – Even easier than pie, this No Bake Blueberry Pie is the perfect spring and summer dessert! Made with an incredible creamy blueberry filling, this no bake … see the recipe.
2 – No Bake Blueberry Cream Cheese Pie — Blueberry Cream Cheese Pie is a no bake, layered pie dessert made with graham crackers, cream cheese filling and luscious blueberry topping … see the recipe
3 – No Bake Blueberry Cream Pie — This No Bake Blueberry Cream Pie is the perfect easy treat for summer, or anytime! A graham cracker crust is topped with a blueberry and cream … see the recipe
4 – Fresh or Frozen Blueberry Pie – A simple and delicious fresh blueberry pie that is a cinch to make and is no bake! And you can even use frozen blueberries for this quick dessert… see the recipe
This other unique blueberry dessert I found (recipe below) is not only No Bake, but it's also served frozen.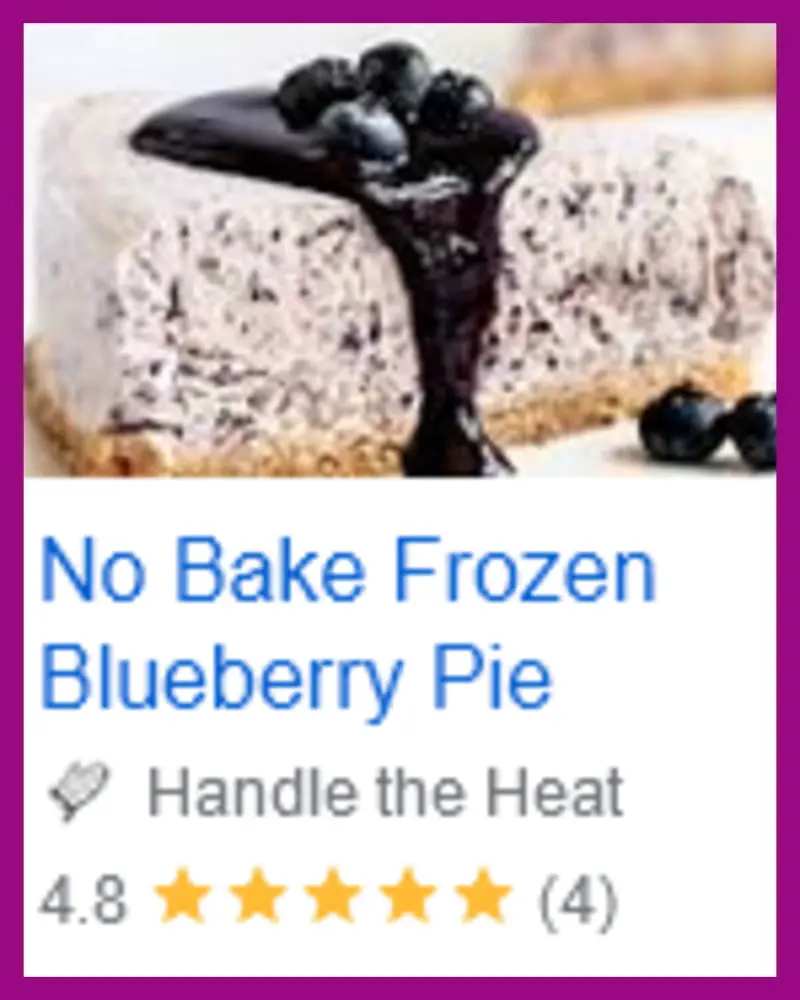 Wouldn't it be an excellent dessert for a summer BBQ cookout?
Now, here's the thing – the actual recipe calls for making the crust from scratch… but…
I cheat a little and just buy a pre-made graham cracker crust at the grocery store.
The hardest part of making the no bake blueberry pie?
Waiting for it to freeze enough to eat lol!
I never have the patience to dig into this cold blueberry dessert – it's so good and my favorite summer blueberry recipe EVER.
Blueberry Tacos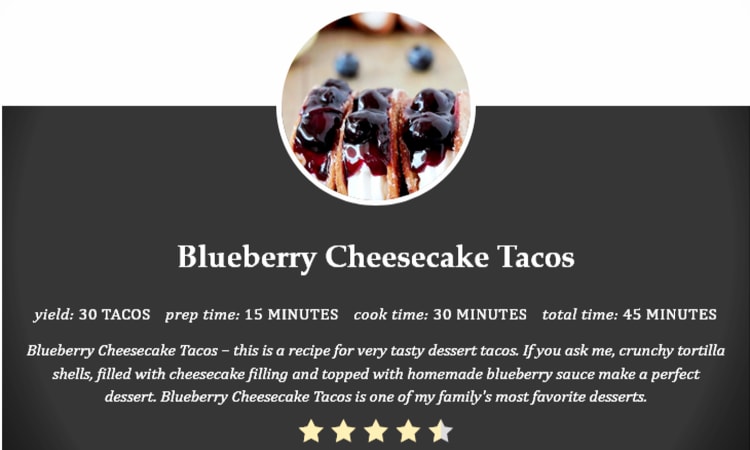 Here's a unique blueberry dessert that just stops me in my tracks – Blueberry Tacos!
These individual blueberry desserts have cinnamon sugar "taco" shells, a sweet cream cheese filling all topped with BLUEBERRIES!
Blueberry Angel Dessert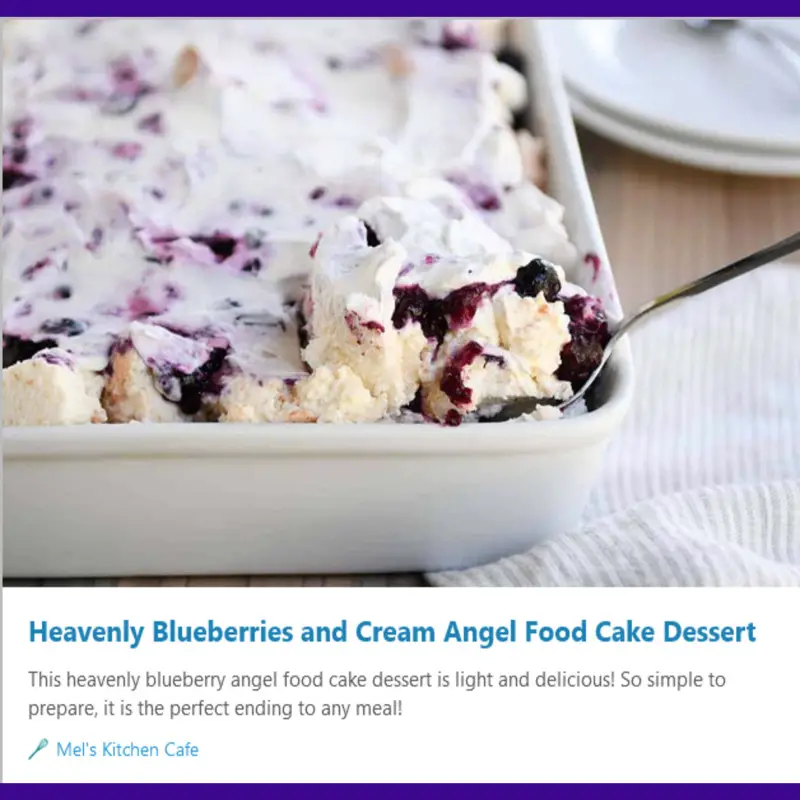 This is probably the best blueberry dessert in the world!
Yes, I said it – and I stand by it!
While it has a few more steps than I prefer when making a dessert, the best parts are that you can use pre-made Angel food cake from the grocery store AND you can use fresh OR frozen blueberries.
After you make it a few times, you'll find your own unique ways to cut corners on the steps and/or to modify the recipe your own way.
I've made this for our work Valentine's party and everyone LOVED it!
Blueberry Cookies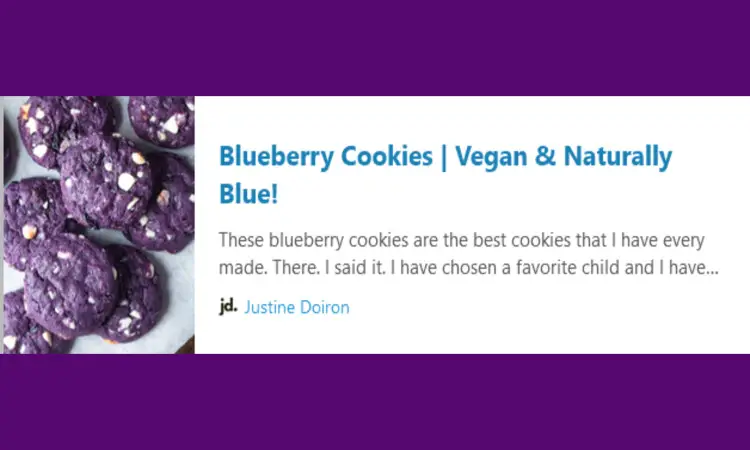 Tell me that these blueberry cookies do not look amazing!
And yes, those are white chocolate chips you see mixed in – yum!
These cookies are soft, chewy AND you can use fresh OR frozen blueberries.
Oh, and guess what?
There's only 7 ingredients in these blueberry cookies – yes! only SEVEN common ingredients that you probably have in your pantry right NOW.
(I love recipes with few ingredients, don't you!)
You have got to try these blueberry cookies – they are so, SO good and such a unique sweet treat made with blueberries.
Blueberry Muffin Ice Cream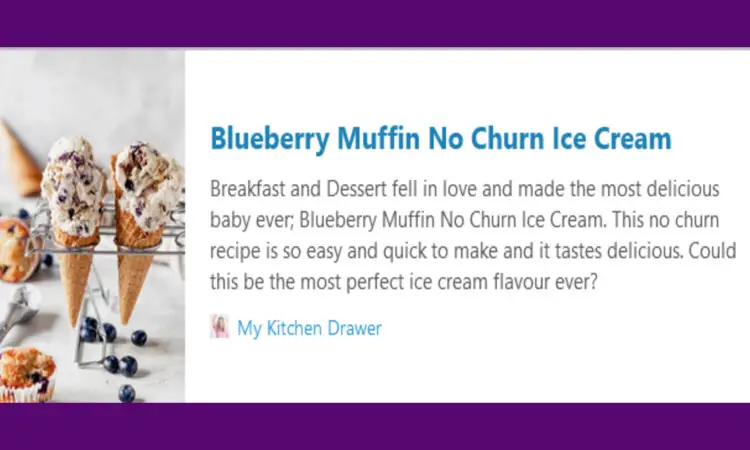 I did mention I love blueberry muffins, right?
And we ALL love ice cream…. right?
Imagine that blueberry muffin taste mixed in with vanilla ice cream.
Yes, it's crazy-good – and so unique!
But just a heads up – this is a pretty involved recipe so if you're not into cooking, this might be a big undertaking for you.
Me? I prefer sweet treats I can make in 5 minutes haha!
Healthy Blueberry Ice Cream Bars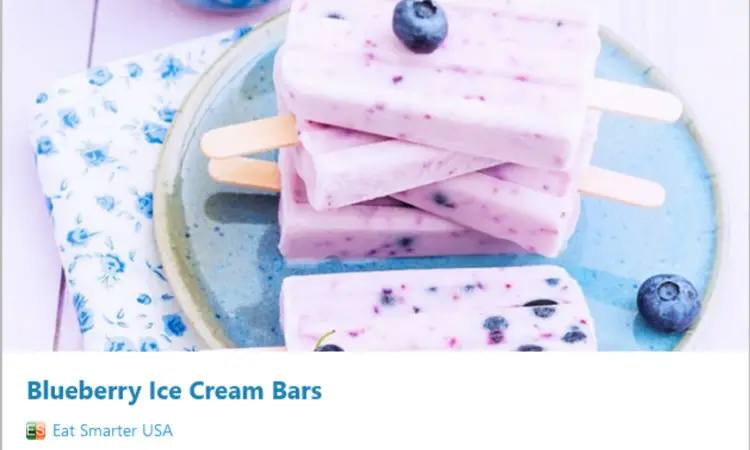 I guess I need to add a unique blueberry dessert recipe for those that want desserts with a lower calorie count than us "gimmee ALL the sugar" folks.
How about some low-cal blueberry ice cream bars.
They look really good, don't they?
And, there's only 5 ingredients in this frozen blueberry dessert treat too!
Just fresh blueberries, plain yogurt, lemon juice, some cream and some sugar – that's it!
You can whip these together in about 15 minutes or so – then pop them in the freezer.
Super easy – it's a great recipe for beginners too.
More Recipes
Miss Anything?
Go back to the top of: ==>> Unique Blueberry Dessert Ideas
Go back to a specific section:
What To Read Next:
Picky Eaters?
Cooking On a BUDGET?
Try These EASY Weeknight Meals