---
Valentine's Potluck Ideas for Work – Wondering what you should bring to your Valentine's Day potluck at work? Need some easy food ideas that are Valentine-themed?
Below are easy food ideas and must make dishes for your Valentine's potluck party that everyone will love.
From sign-up sheets to games, themes and food ideas – these are my favorite Valentine's potluck ideas down below.
Just wait until you see the candy kiss cookies – so cute! (and super easy to make, too!)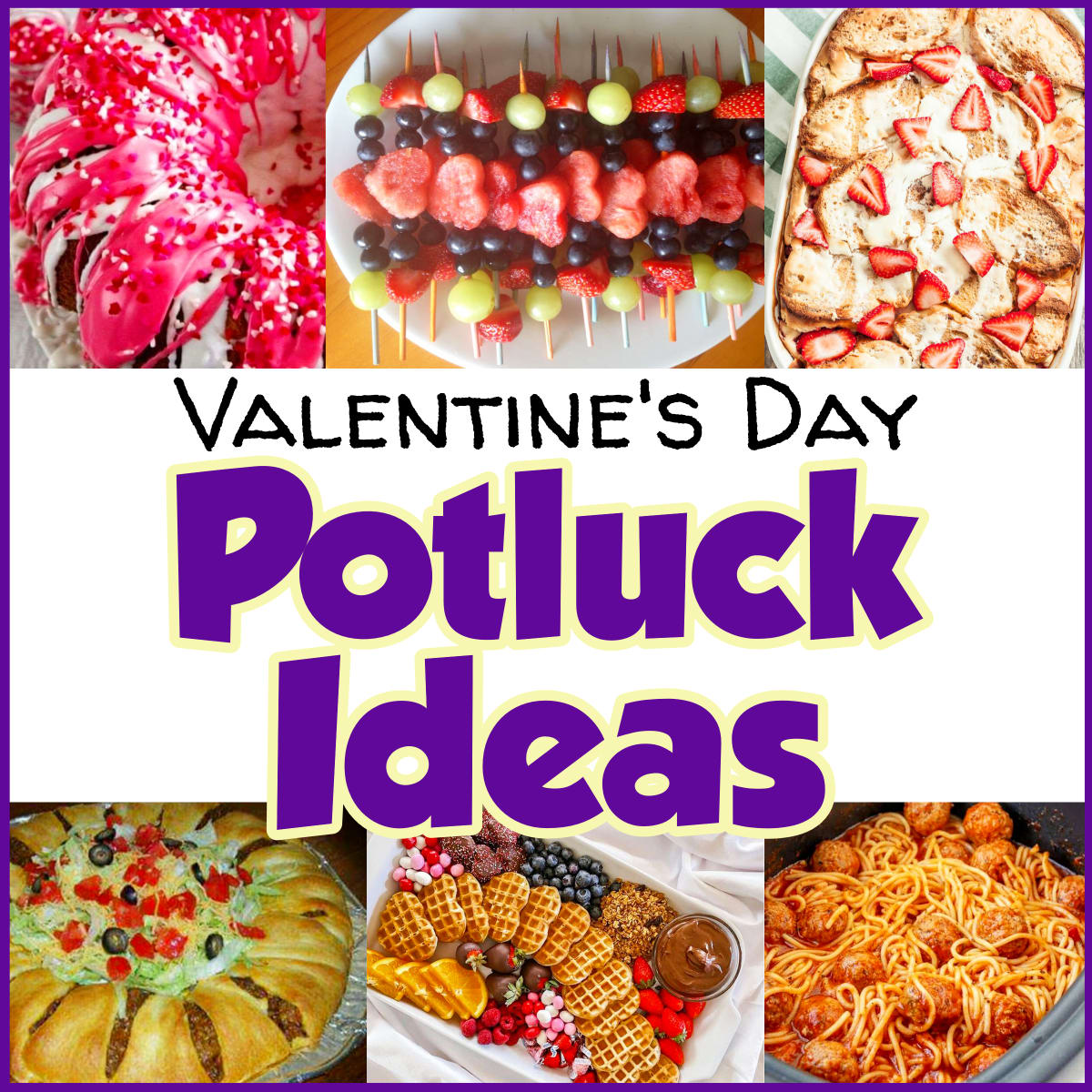 Welcome to Life Hacks for Moms - we hope you enjoy all our tips and tricks for busy moms! Please note that we use affiliate links and ads to generate income at no cost to you.
---
Valentine's Potluck Ideas
Do you need to bring something to your work potluck for Valentine's Day this year?
Below are many cute and easy Valentine's Day potluck food dishes you can bring.
If you're in charge of organizing and planning the Valentine's Day potluck at work this year, here are some planning tips and food ideas to help you out.
 The Office Potluck Planning Tips✅ See This What Can I Bring To a Potluck?✅ See This
Valentine's Potluck Themes
Obviously, the theme for your potluck is "Valentine's Day", but do you want it to be more specific?
Some Valentine's Potluck Theme Ideas are:
Store-Bought Sweeties
Most Loved Foods From Around The World
Love at First Bite Finger Foods
Heart-Healthy
All Heart-Shaped Food
Love Stinks Anti-Valentine's Day
Casserole Cupid
Southern Sweetie Dinner
Pasta Lovers
Sweetheart Slow Cooker
Lovers Luncheon
Snarky Sweethearts
 Cupid Is Stupid Potluck Napkins✅ See This Love Stinks Party Banner✅ See This
Who Brings What?
It's really not a good idea to say, "Hey, we're having a potluck on Valentine's Day – bring something" or else you'll end up with 50 trays of store bought Valentine cookies and other potluck desserts!
Try to plan how many main dishes you'll need, how many sides, desserts, appetizers, drinks, finger foods, etc and let people choose what they'll bring on your potluck sign up sheet.
You don't need to stress them out with EXACTLY what dish they'll bring, but at least get them to commit to bringing one of the above so you have an ideas of who is bring what and everything is covered.
The Basics
Don't forget to delegate which co-workers will bring the plates, napkins, cups, ice, eating utensils, etc to your potluck.
Activities
It's fine to have a work potluck where people just mingle and eat, but you CAN plan some games or some sort of activity to make it a little extra fun.
 Valentine's Potluck Game Ideas✅ See This Valentine's Day Potluck Supplies✅ See This
Leftovers
There are always LOTS of leftovers at a potluck, you can either have who brought it take it home or have baggies and throw-away plastic containers on hand for co-workers to make 'To Go' plates.
Valentine Potluck Food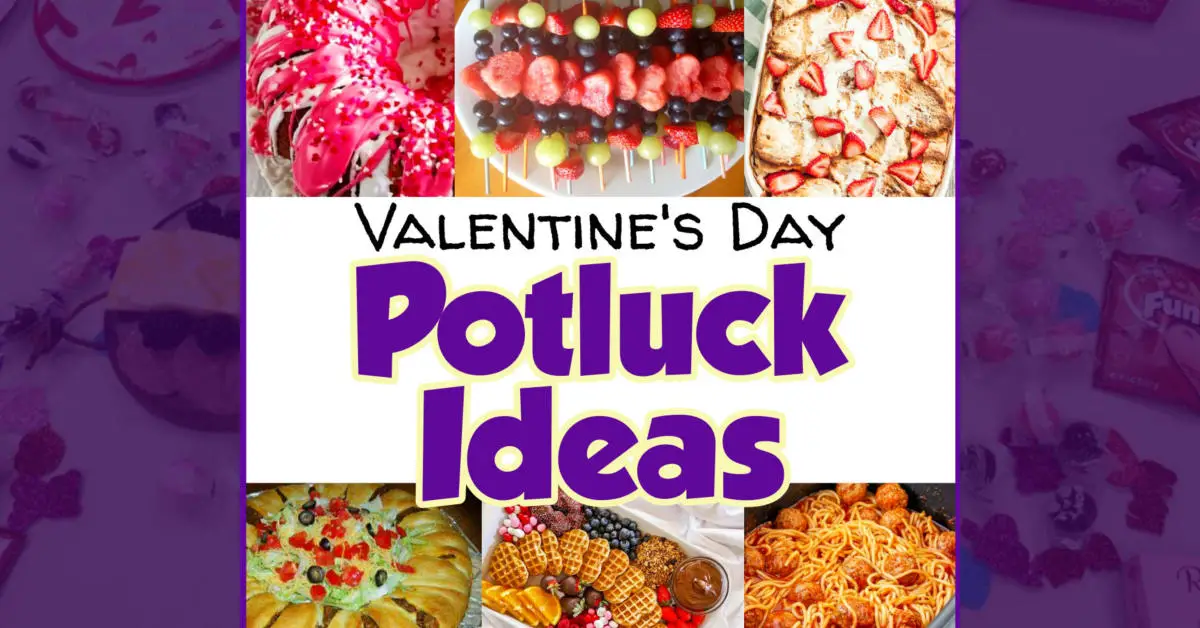 11 Valentine's Day Potluck Food Ideas:
1. Valentine Theme Grazing Board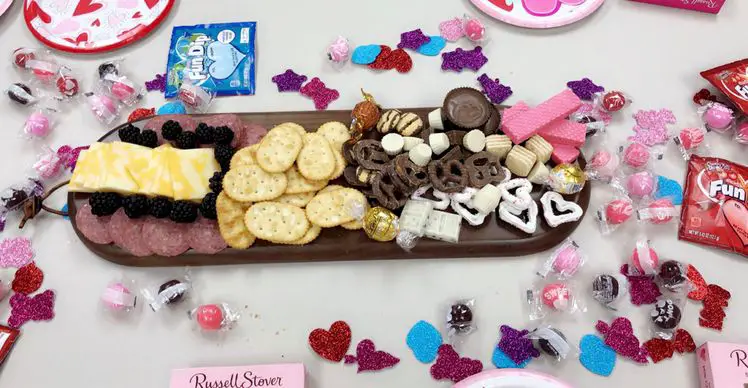 2. Cupid's Potluck Cake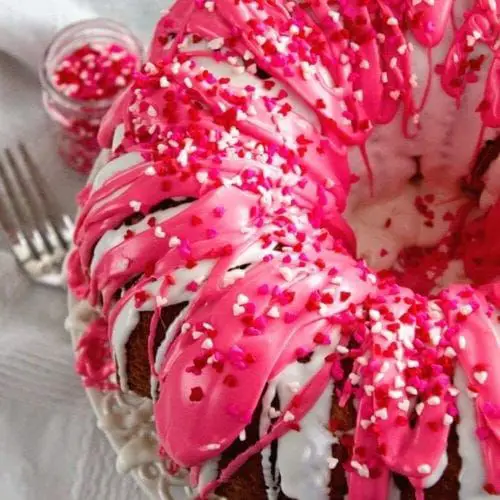 3. Make Ahead Breakfast Casserole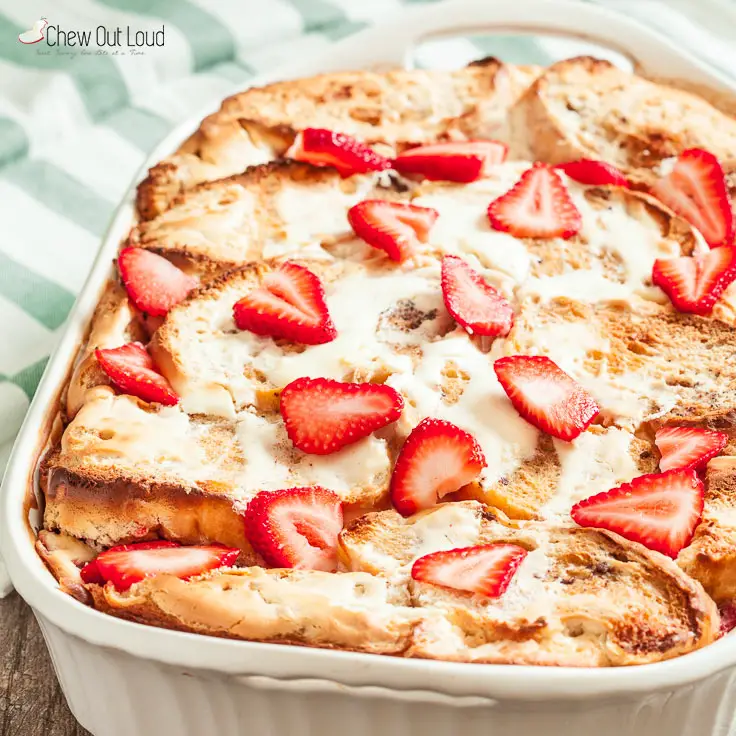 4. Office Party Taco Ring
Nothing says love to me more than TACOS and I bet your co-workers feel the same way!
Want something easy to make for your Valentine's Day Potluck at work?
Try this potluck taco ring recipe: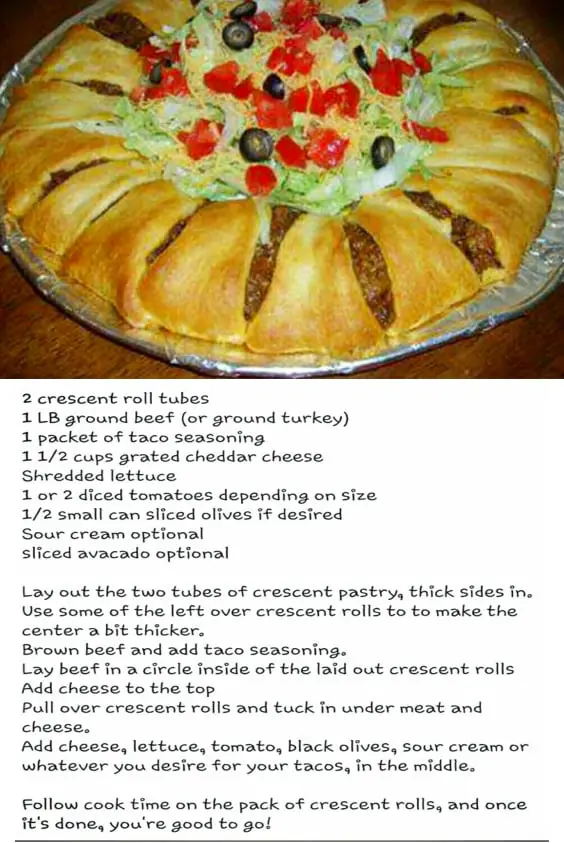 5. Brunch Food Tray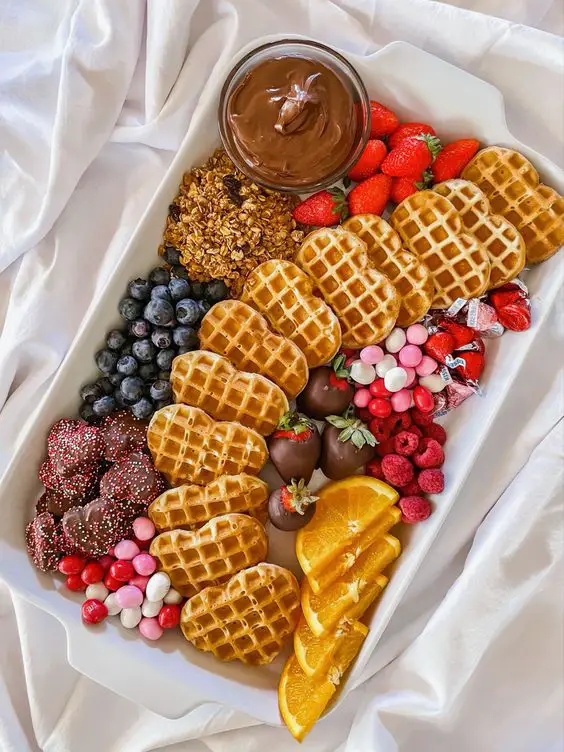 Found Here:
6. No Bake Valentine Cake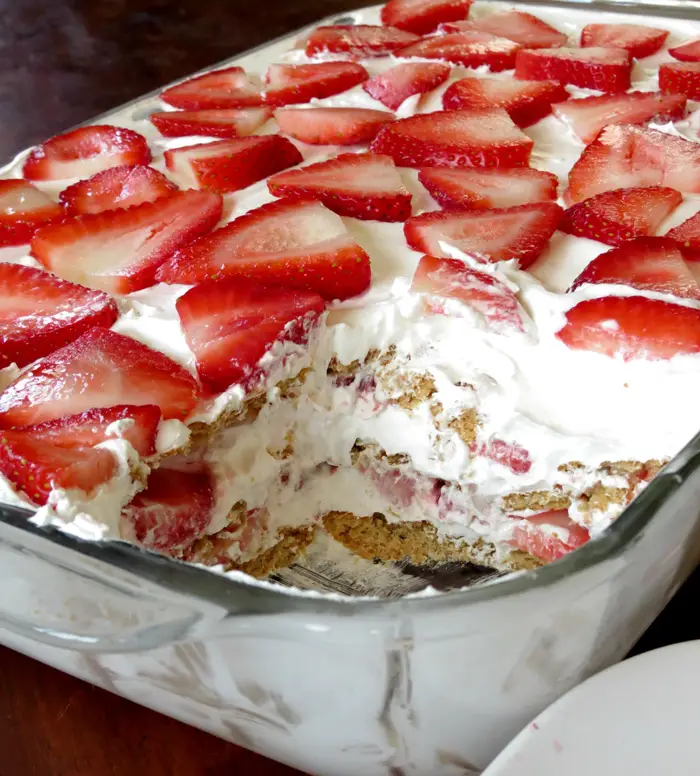 7. Heart-Shaped Snack Tray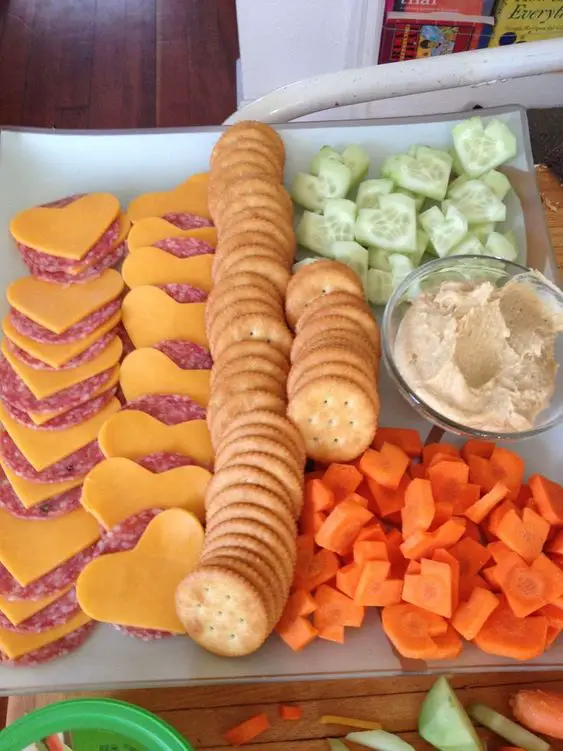 8. One Pot Pasta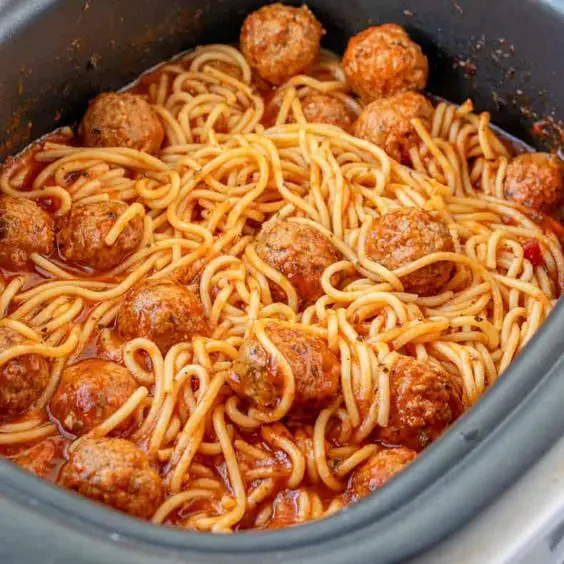 When it comes to lazy, make ahead potluck main dish ideas, this crock pot spaghetti and meatballs is the most simple thing you can make for your work potluck crowd.
Use frozen meatballs and you do NOT have to cook the pasta noodles first!
It's truly a 'Dump and Go' dish that travels well.
You could even take your crock pot slow cooker and the ingredients with you to work, dump everything in and cook it AT work for your Valentine's Day luncheon.
9. Fruit Ka-Bobs
Want to bring something healthy to your work potluck that has a Valentine feel to it?
How about some fruit ka-bobs like these?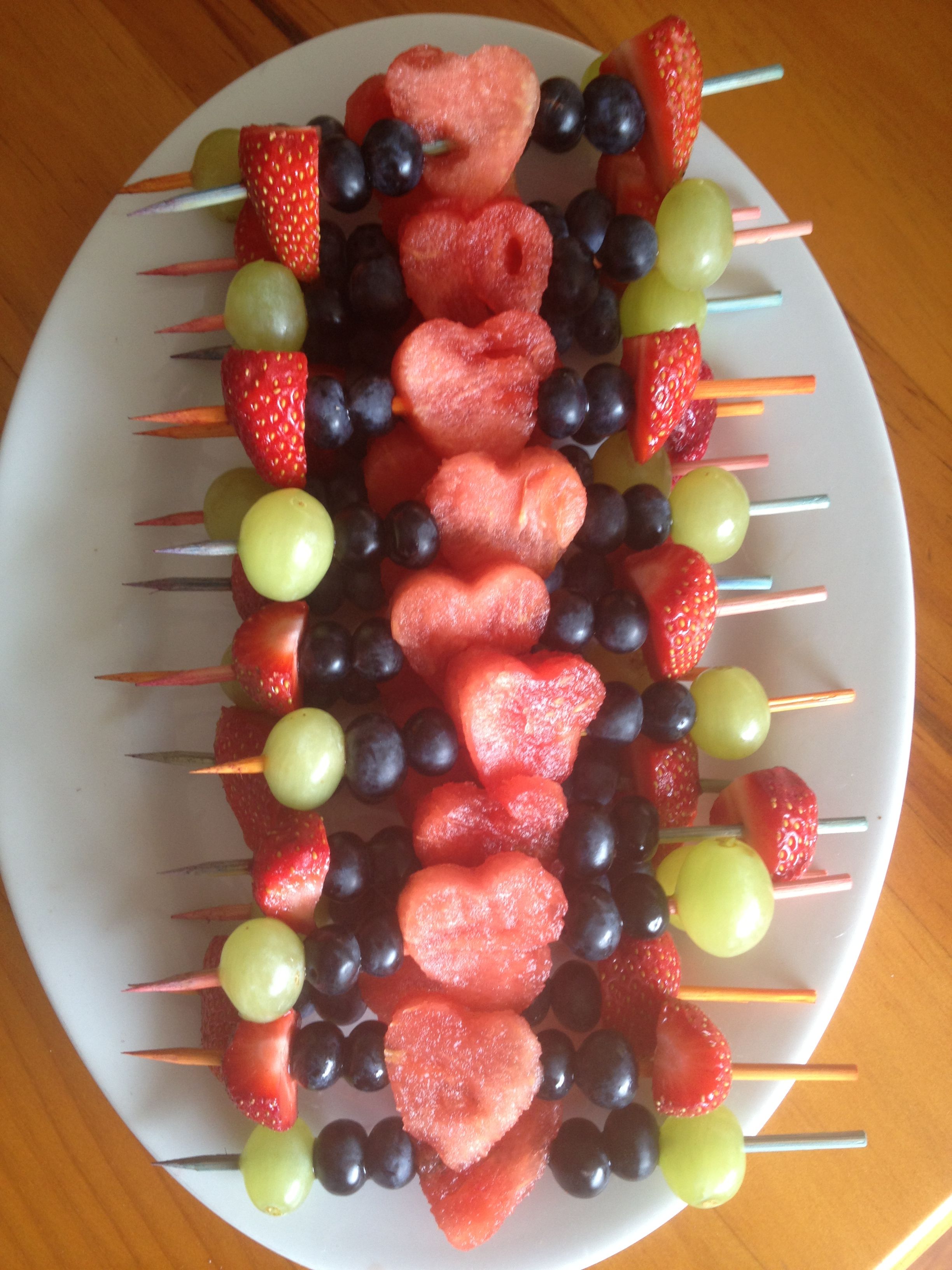 10. Kiss Cookies
How about a really cute and easy bite-sized dessert for your Valentine's Day potluck?
Aren't these Kiss Cookies cute?
And they're REALLY good too!
These cookies are also the perfect 'grab and go' sweet treat for co-workers that pop in to just grab a snack or a plate and get back to their desk.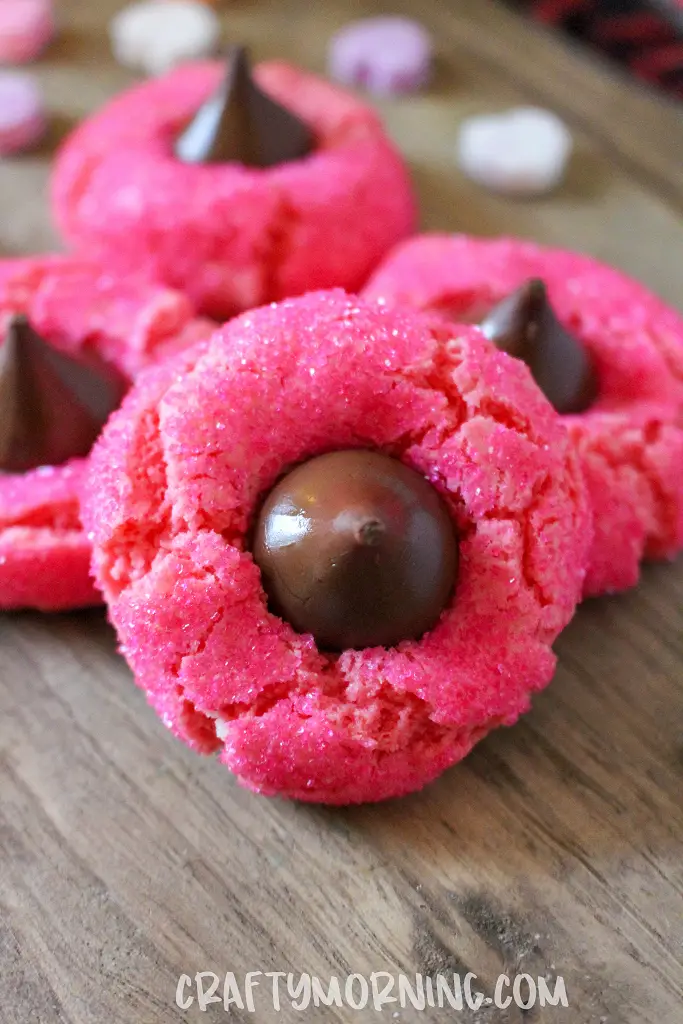 11. Valentine's Fudge
There is NOTHING easier than making 3-ingredient fudge and this Valentine's Day fudge below has….
yep, you guessed it – only THREE ingredients!
Like Sweet Stuff?
Feeding a BIG crowd at your potluck?
Here's more food ideas:
Miss Anything?
Go back to the top of:
==>> Valentine's Day Potluck Ideas for Work
Go back to a specific section: