---
Let's talk TOYS!  Specifically, let's talk about the best DOLLHOUSE for toddler girls.
All little girls LOVE a dollhouse, right?
If you're considering buying a dollhouse for YOUR little girl, here is our best toddler/little girl dollhouse buying tips and advice. 
This is what we've learned… and the dollhouse we think is THE best first dollhouse for a toddler girl to have.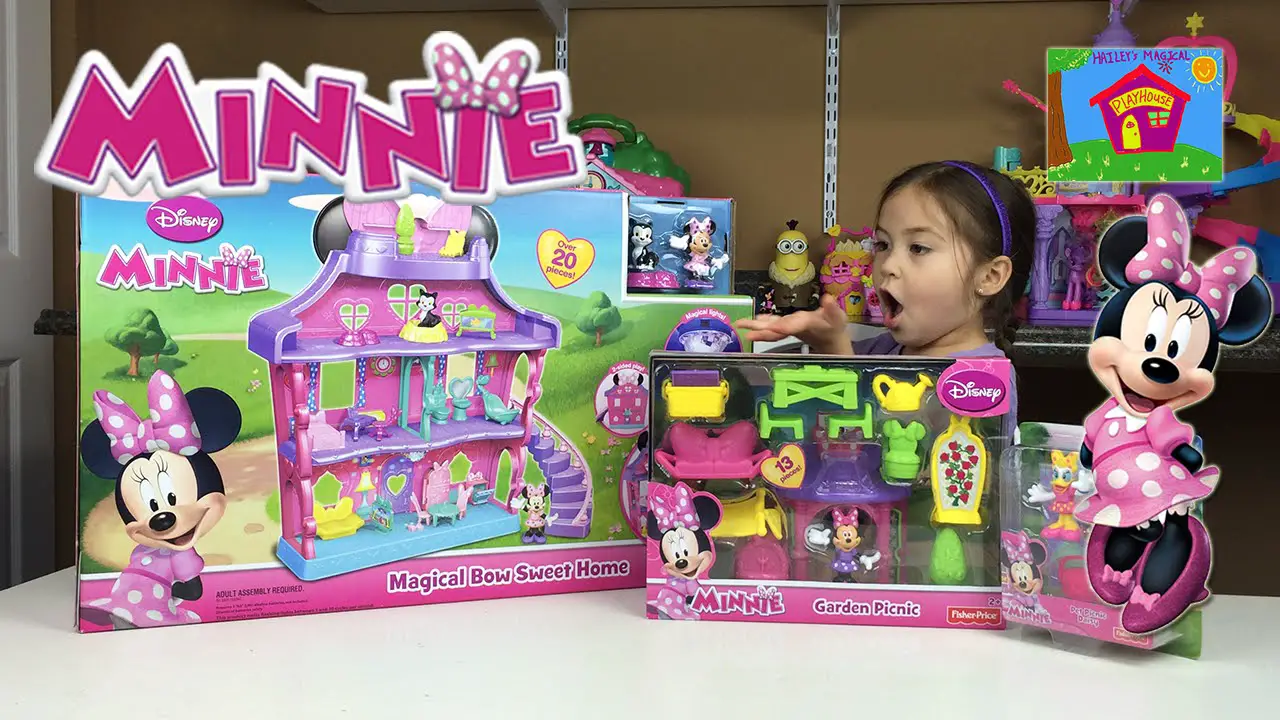 Welcome to Life Hacks for Moms - we hope you enjoy all our tips and tricks for busy moms! Please note that we use affiliate links and ads to generate income at no cost to you.
---
Choosing toys for children these days might actually cause some headaches for parents. There are SO many toys to choose from.
So many, in fact, that I find it very difficult to choose just one. They all look so fun!
But let's come back to reason: Toys that are more educational are, of course, more ideal to be given as gift to any child.
Recently I just purchased a gift for my daughter. I got online looking for the best toys for girls her age and I could not believe how many choices of toys for girls I found!
The first toys that actually caught my eye were the dollhouses. This dollhouse caught my eye so I did some research on it and decided to buy it for her.
 Fisher-Price My First Dollhouse PlaysetShow Me This Fisher-Price Little People Big Helpers Home, PinkShow Me This
Boy, was my daughter happy – she just LOVES it!
I bought this toddler Dollhouse with lights and sounds.
In my opinion, it's very affordable AND is made to last.
I've always thought of dollhouses and play toys, and not really educational toys, but I was wrong.
Playing with a dollhouse encourages children to be creative. When playing dollhouse, she will talk and create her own little world.
I was really happy with how cute it is when I first saw it, but I was more amazed at how much it helped her develop and grow.
Whenever her friends come over, they all will just run to the dollhouse choosing the dolls and start playing their roles. I used to think that she would play with it for a while and then gets bored of it, now I am starting to change my mind.
 Melissa & Doug Fold & Go Dollhouse | Dollhouses & Dolls | Play Sets | 3+ | Gift for Boy or GirlShow Me This VTech Go! Go! Smart Wheels – Disney Minnie Mouse Around Town Playset,PinkShow Me This Fisher-Price Little People – Disney Princess Play & Go Castle, portable playset with character figures for toddlers and preschool kidsShow Me This Minnie's Bowfabulous Home, by Just PlayShow Me This KidKraft Disney Princess Dance & Dream Wooden Dollhouse, Over 4-Feet Tall with Sounds, Spinning Dance Floor and 20 Play Pieces, Gift for Ages 3+Show Me This Fisher-Price Loving Family DollhouseShow Me This Hape Doll Family Mansion| Award Winning 10 Bedroom Doll House, Wooden Play Mansion with Accessories for Ages 3+ Years Multicolor, L: 31.6, W: 11.4, H: 28.4 inchShow Me This KidKraft Chelsea Doll Cottage Wooden Dollhouse with 16 Accessories, Working Shutters, for 5-Inch Dolls, Gift for Ages 3+Show Me This
This dollhouse is definitely going to be her favorite toy for a long long time. I think one of the fun part is you can buy more accessories such as furniture and add in more family members. They are just pure fun for the little girls.
More Resources For:

Dollhouses for Toddlers, Dollhouses for Girls on Sale, Toddler Dollhouse Furniture and People, Amazon Dollhouses for Girls, Dollhouses for Children, Dollhouses for Kids, Best Dollhouses for Toddlers, Dollhouse for Toddler Girl, First Dollhouse for Toddlers, Dollhouse Toddler Bed, Dollhouse Furniture for Toddlers, Dollhouses for Girls, Best Dolls for Toddlers, Wooden Dollhouses for Toddlers.
&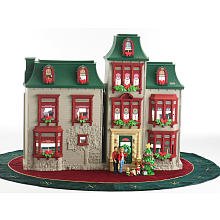 Fisher Price Loving family Exclusive Holiday Dollhouse Fully Furnished with 50 accessoriesCheck Price
Read Reviews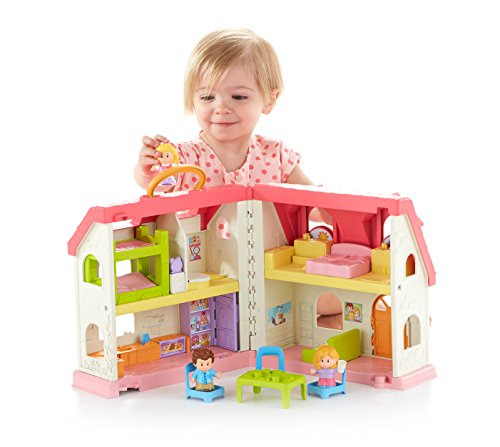 Fisher-Price Little People Surprise & Sounds HomeCheck Price
Read Reviews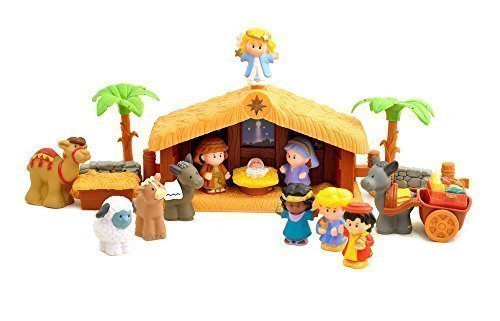 Fisher-Price Little People A Christmas StoryCheck Price
Read Reviews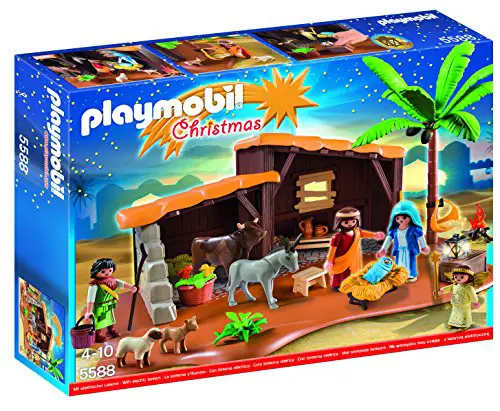 PLAYMOBIL Nativity Stable with Manger Play SetCheck Price
Read Reviews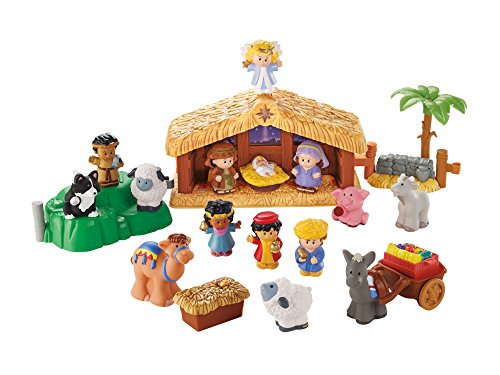 Fisher-Price Little People Nativity SetCheck Price
Read Reviews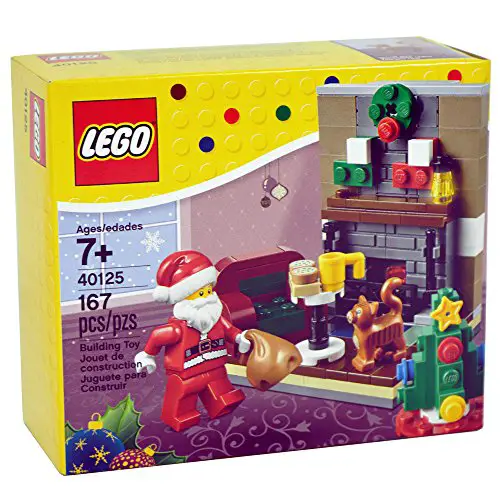 LEGO Santas Visit 40125Check Price
Read Reviews
& 
&
&