How about some fast and easy Halloween treat ideas that are very kid-friendly? These could even be kid made crafts (ie, YOU don't have to make them, mom!) These DIY Halloween snacks are perfect for kids at a school Halloween party, the ball team kids, a Halloween party at home, her ballet class friends, Preschool or Pre-K kids or for any group of kids you want to make and give a cute Halloween treat to.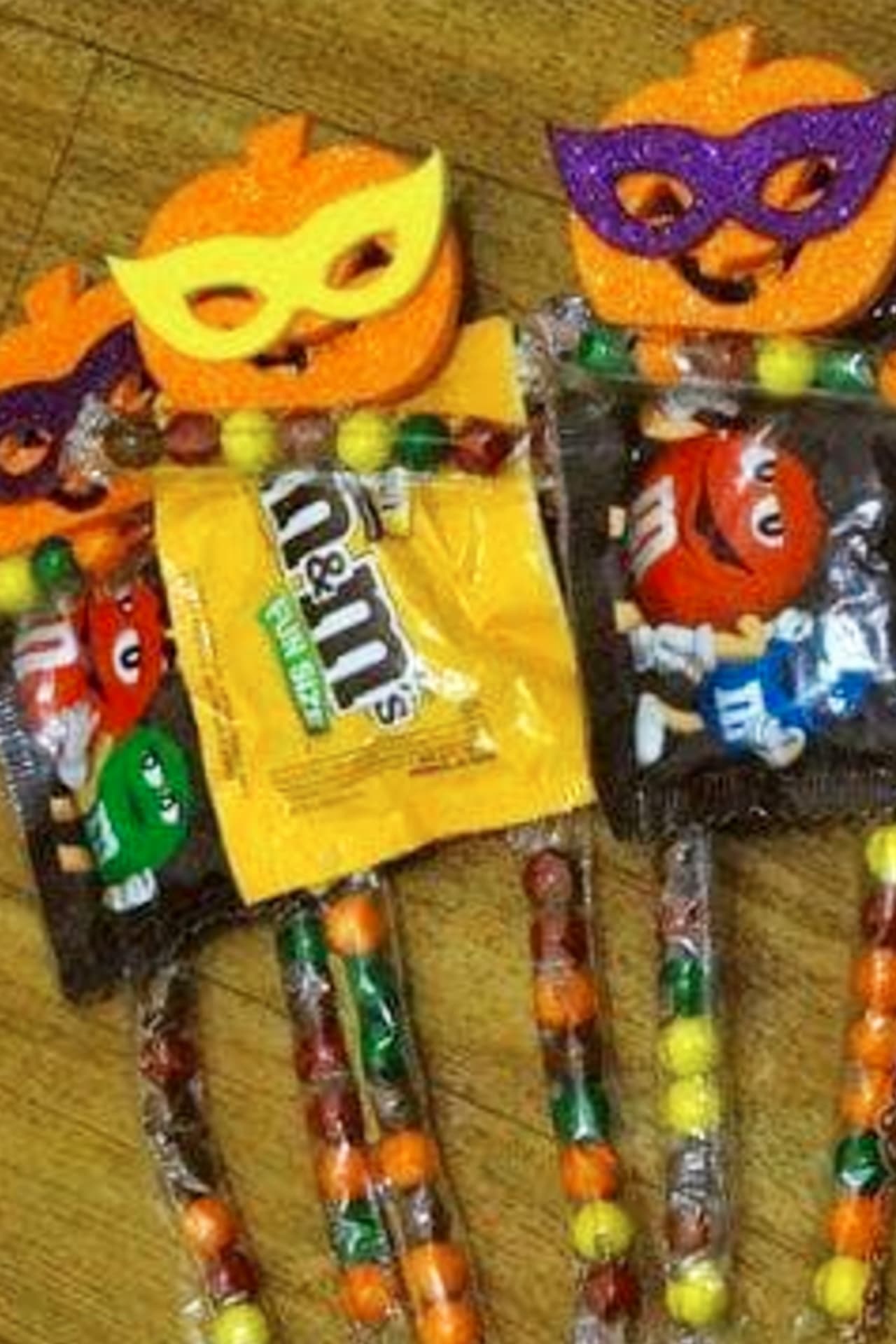 This is a super cute idea, but I don't think this would be a "last minute" Halloween treat idea I'd be able to just throw together.
But these little M&M bag Halloween people are super cute!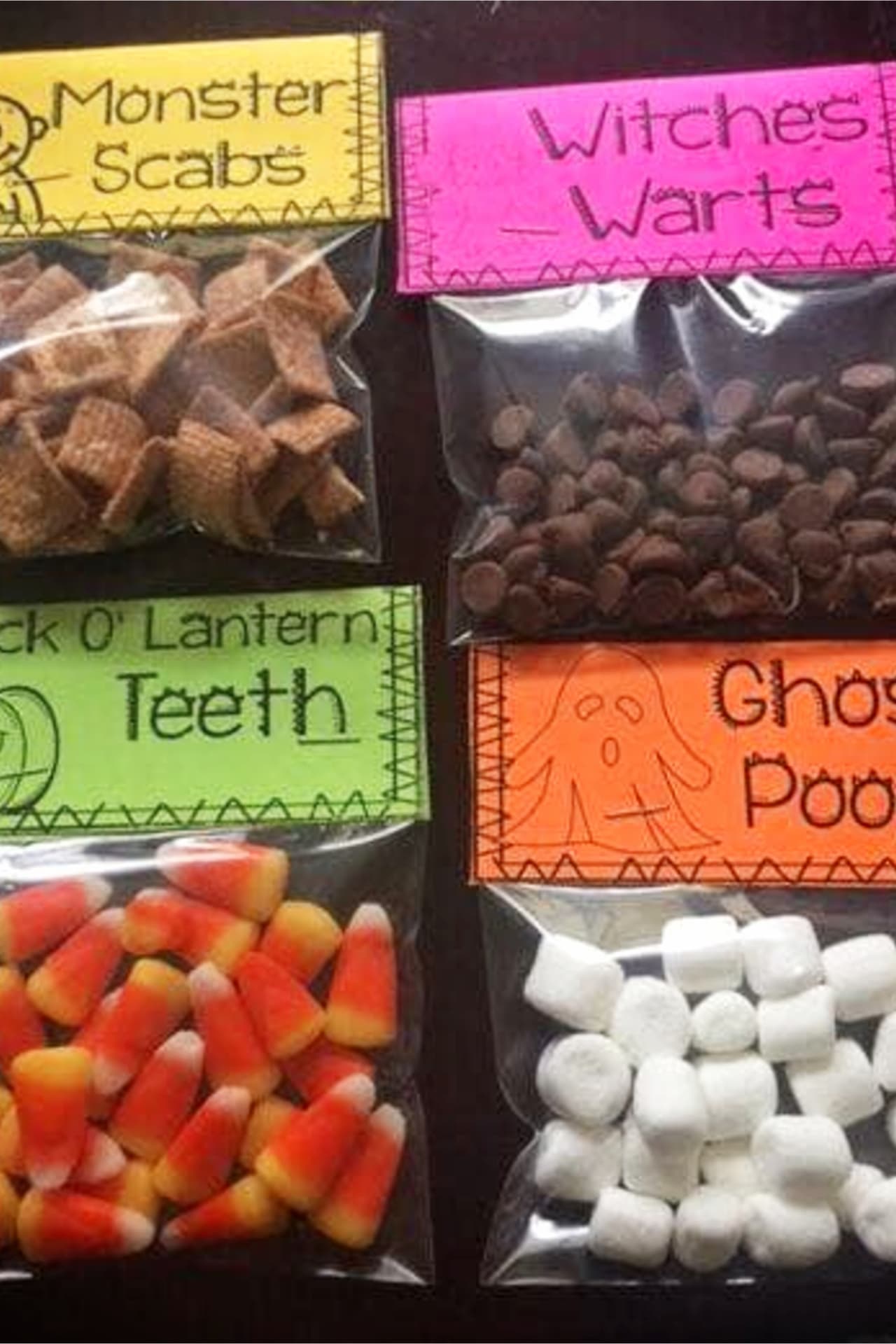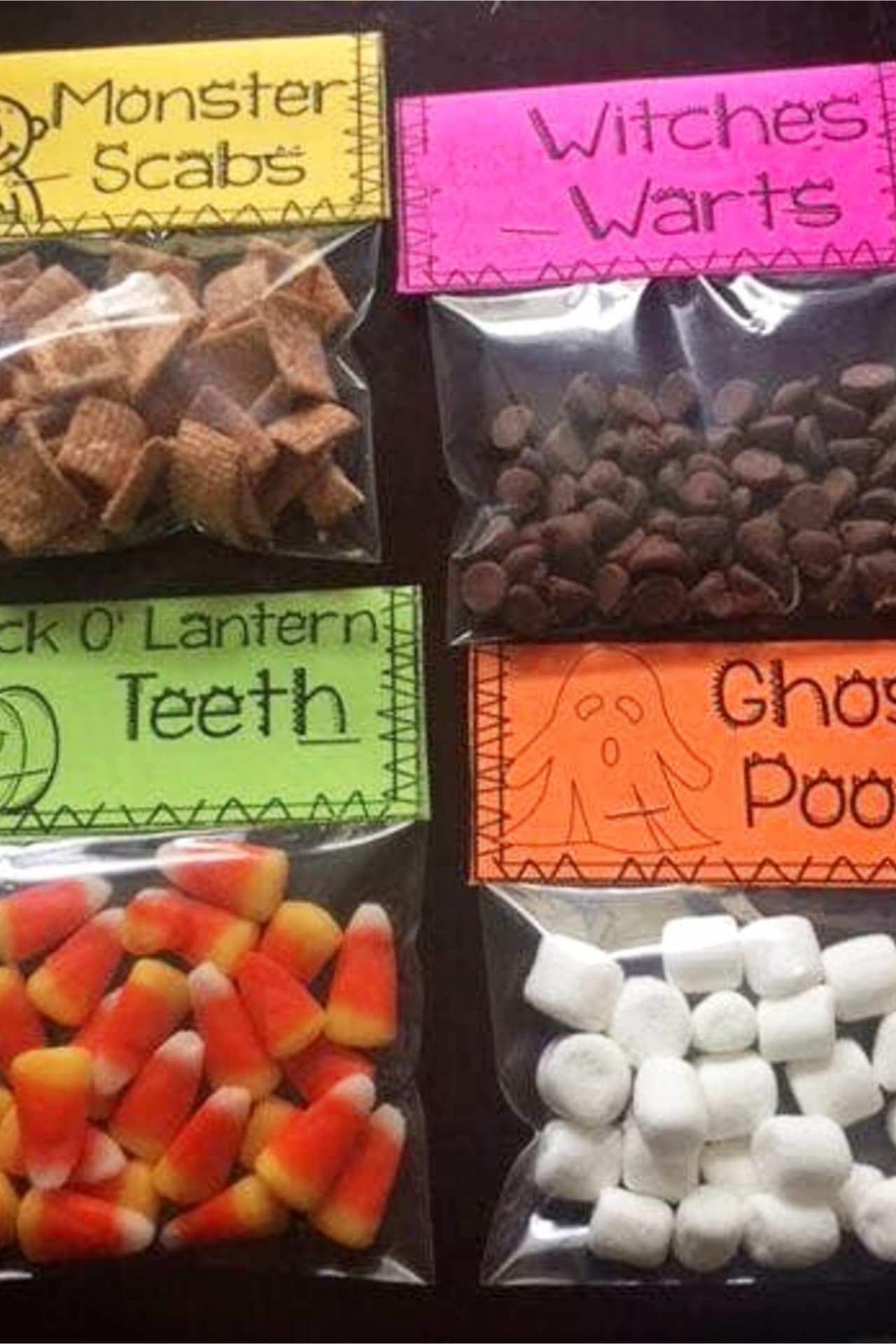 All kids LOVE Halloween treat bags – these are some cute ideas for when you need kid-friendly Halloween treats for LOTS of kids.
Printable Halloween Coloring Pages, Treat Bags, Puzzles and More! I have found the cutest free Halloween printables for kids of all ages – from PreK, to kindergarten to grade school and older – even Halloween coloring pages for adults too – all FREE! Just click and print!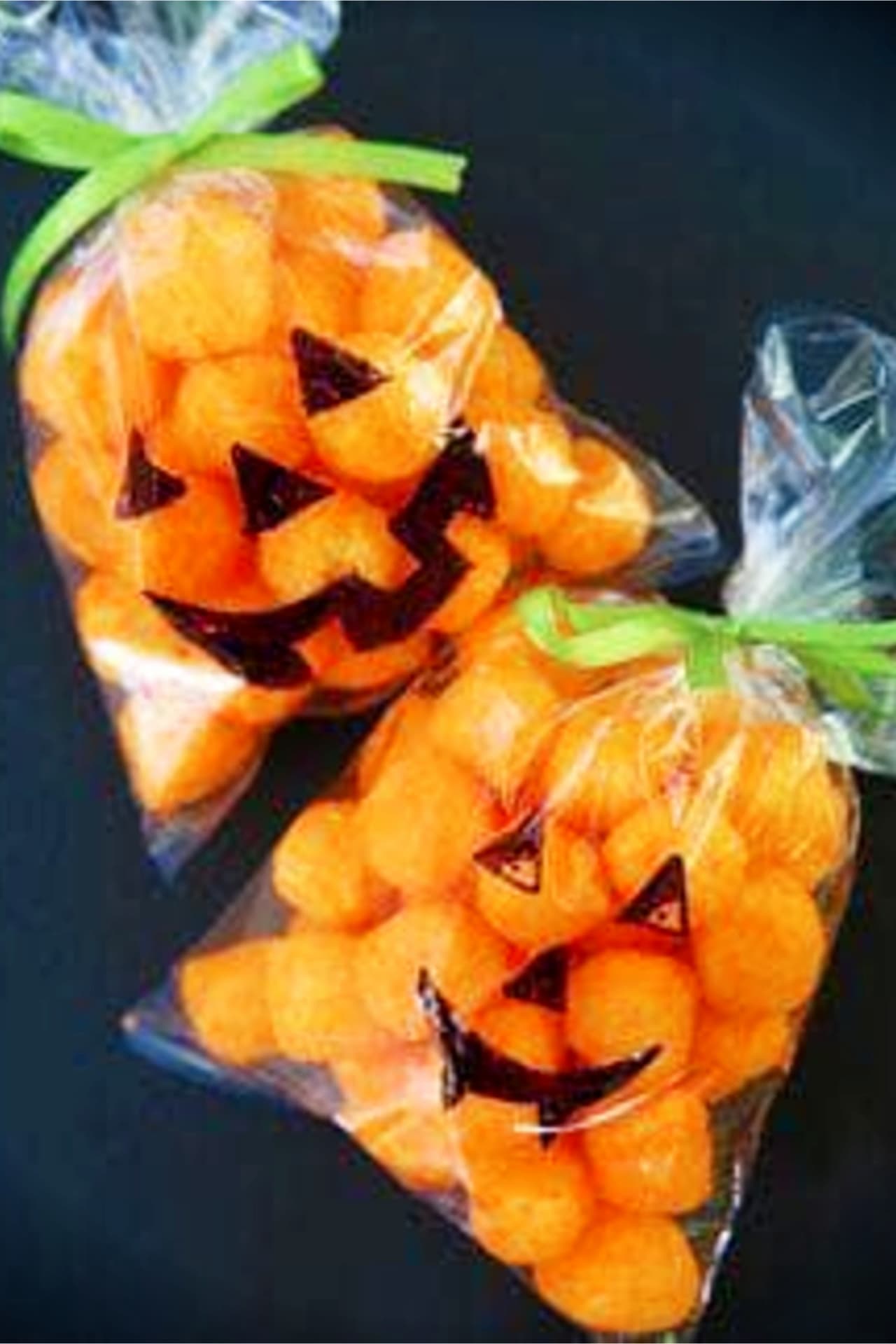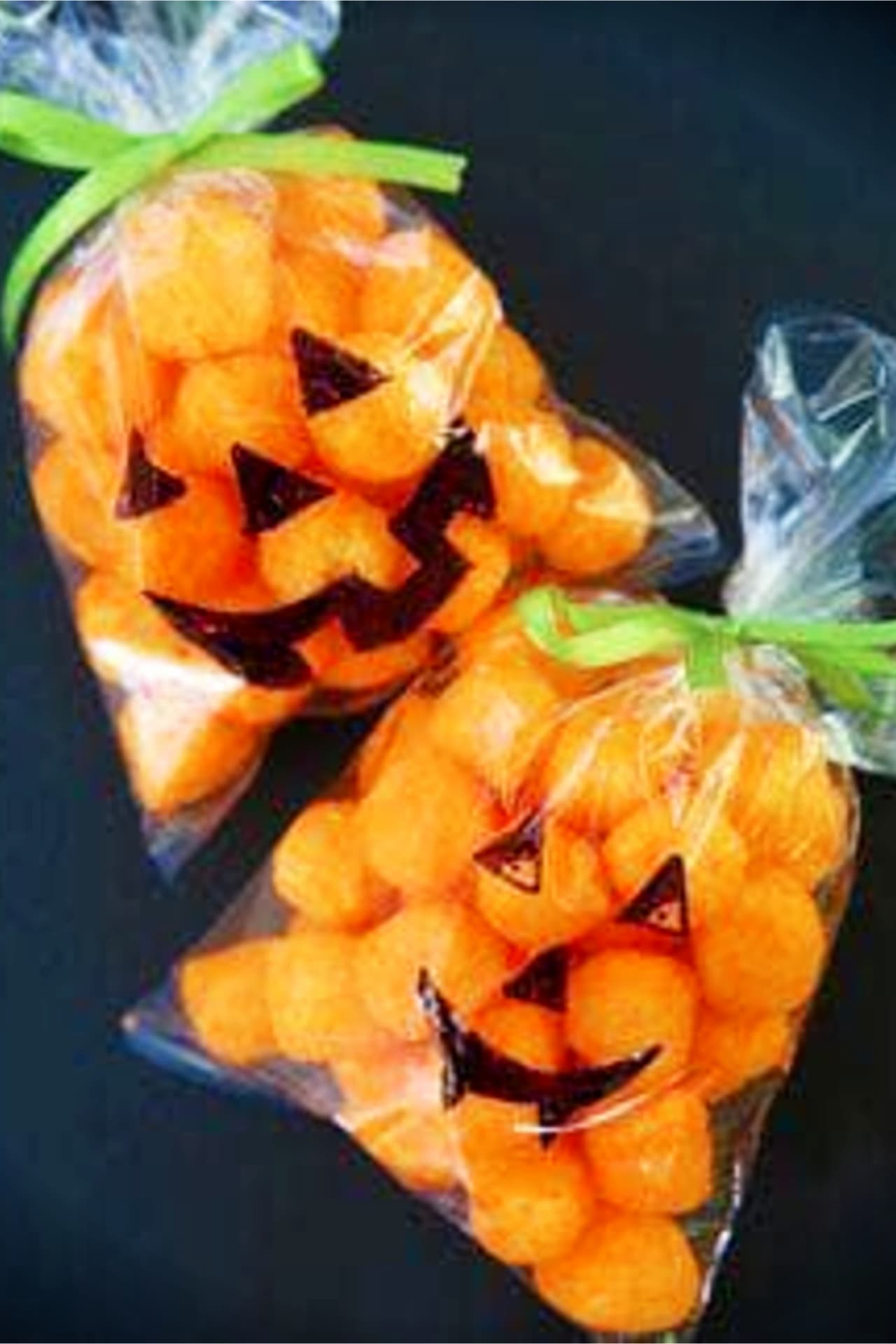 Now these Halloween treat bags are more my speed when it comes to last minute, fast and EASY Halloween treat ideas for the kids.
And they're really cute, don't you think?
---
---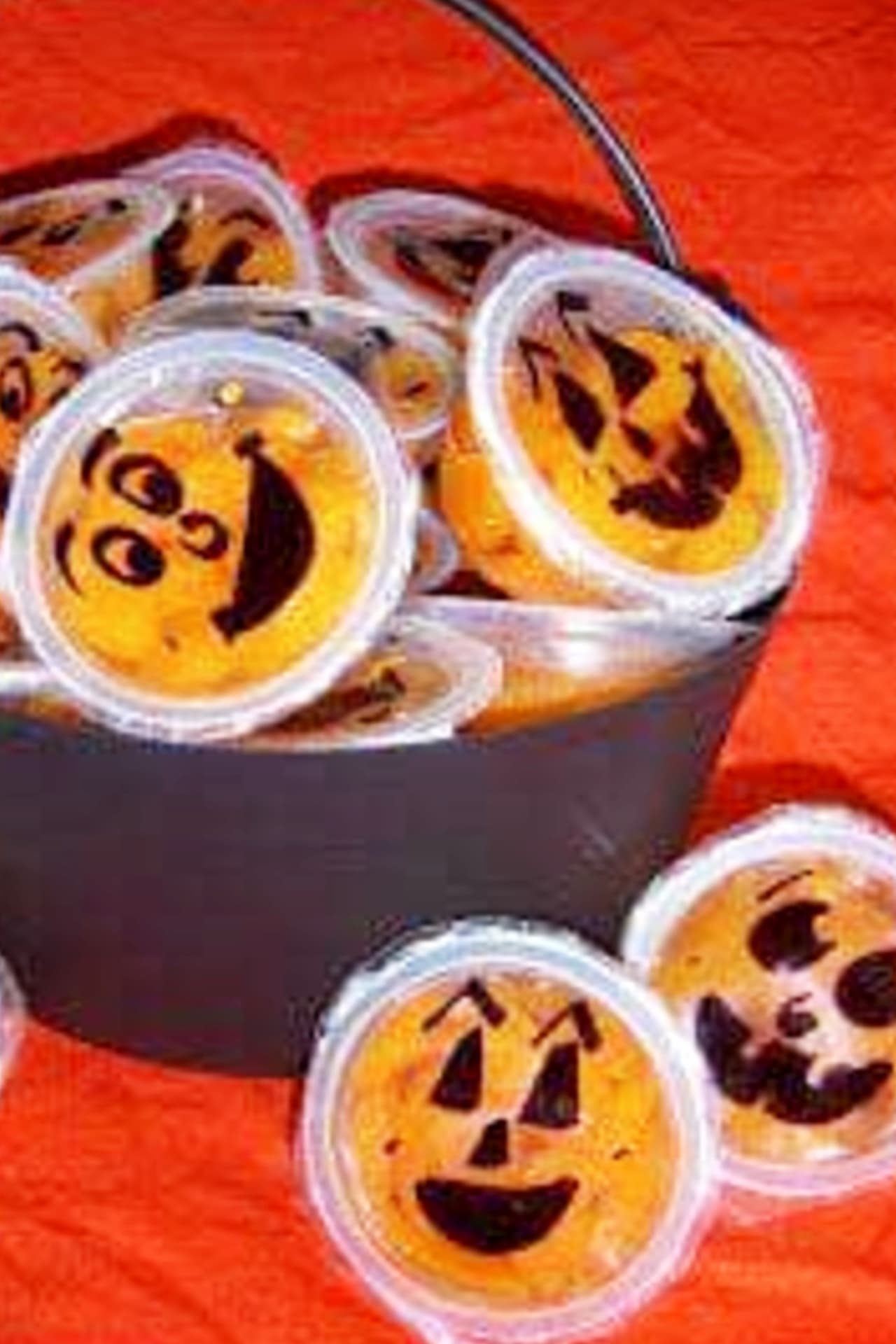 Now this idea is not only a fast and easy ideas for Halloween party treats, but it's also a remotely healthy Halloween snack for the kids.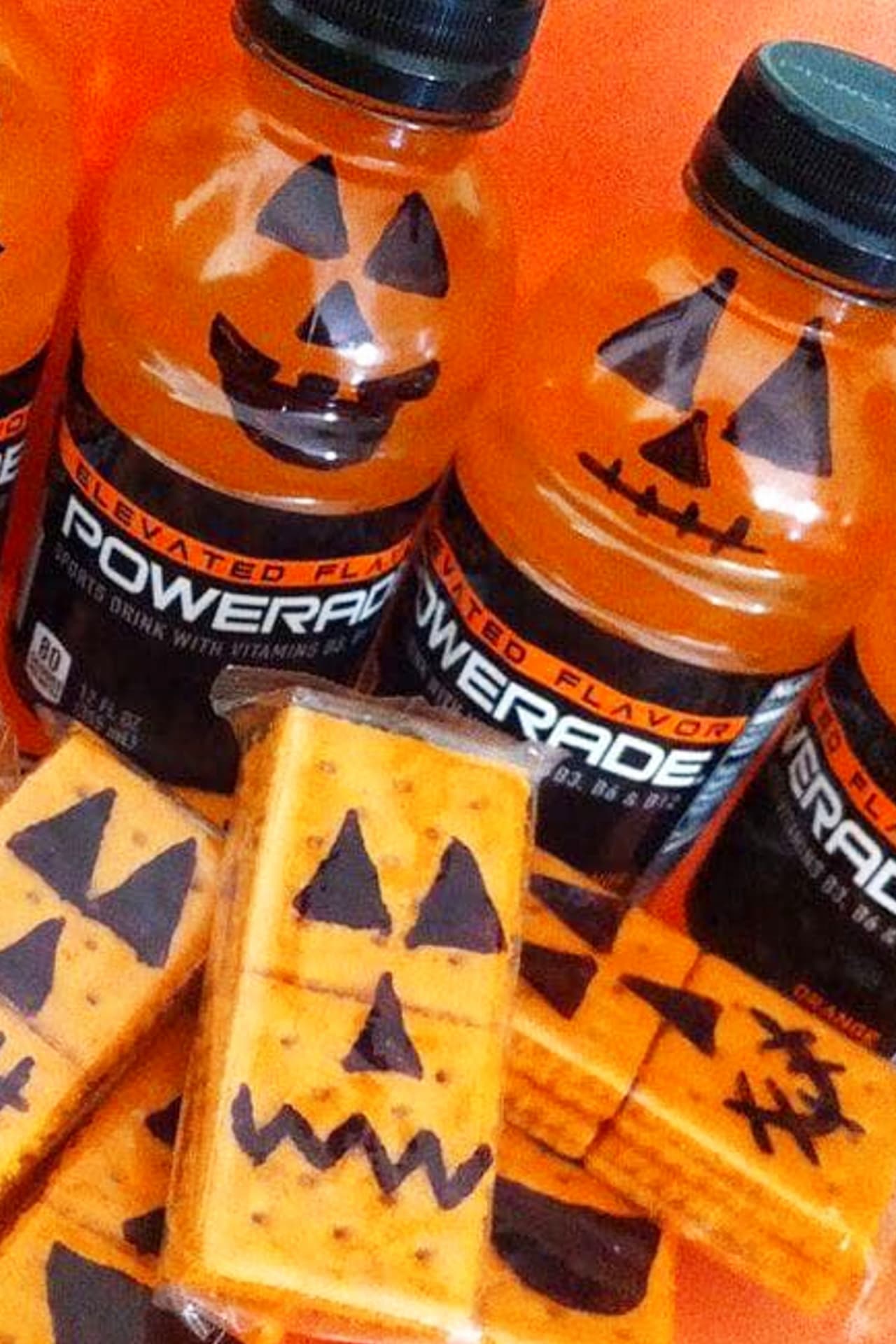 This is a Halloween snack idea I've done many years in a row for the when it was my turn to bring snacks for the kids on the ball teams, in her ballet class, on his football team… and yes, for the cheerleaders too.
To me, it's the perfect Halloween snack idea for kids on sports teams, karate, etc and it's REALLY fast and easy to make!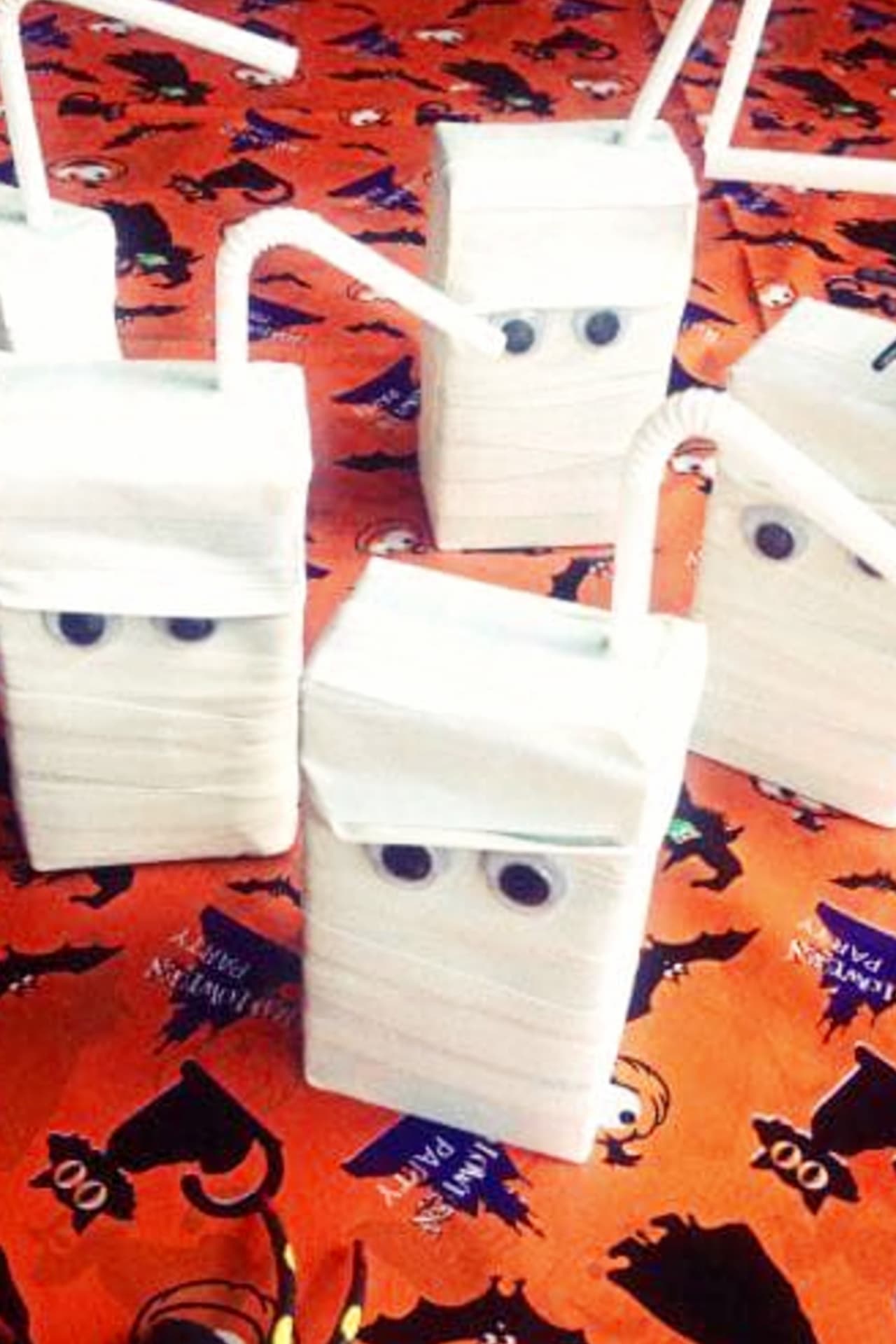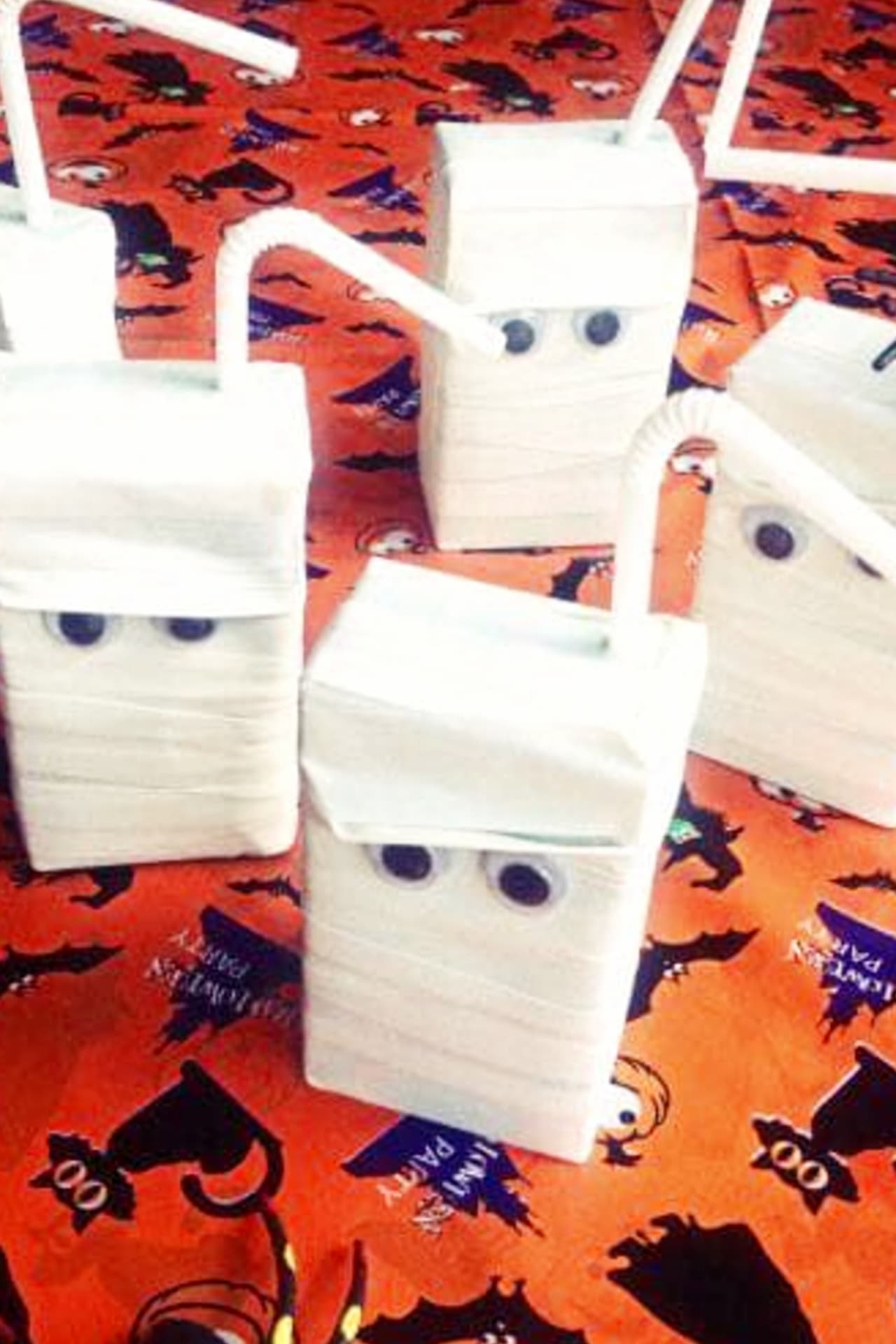 These Halloween "mummy" juice boxes are super cute. Easy to make, but a bit tedious – however they were a BIG hit at their Halloween school party!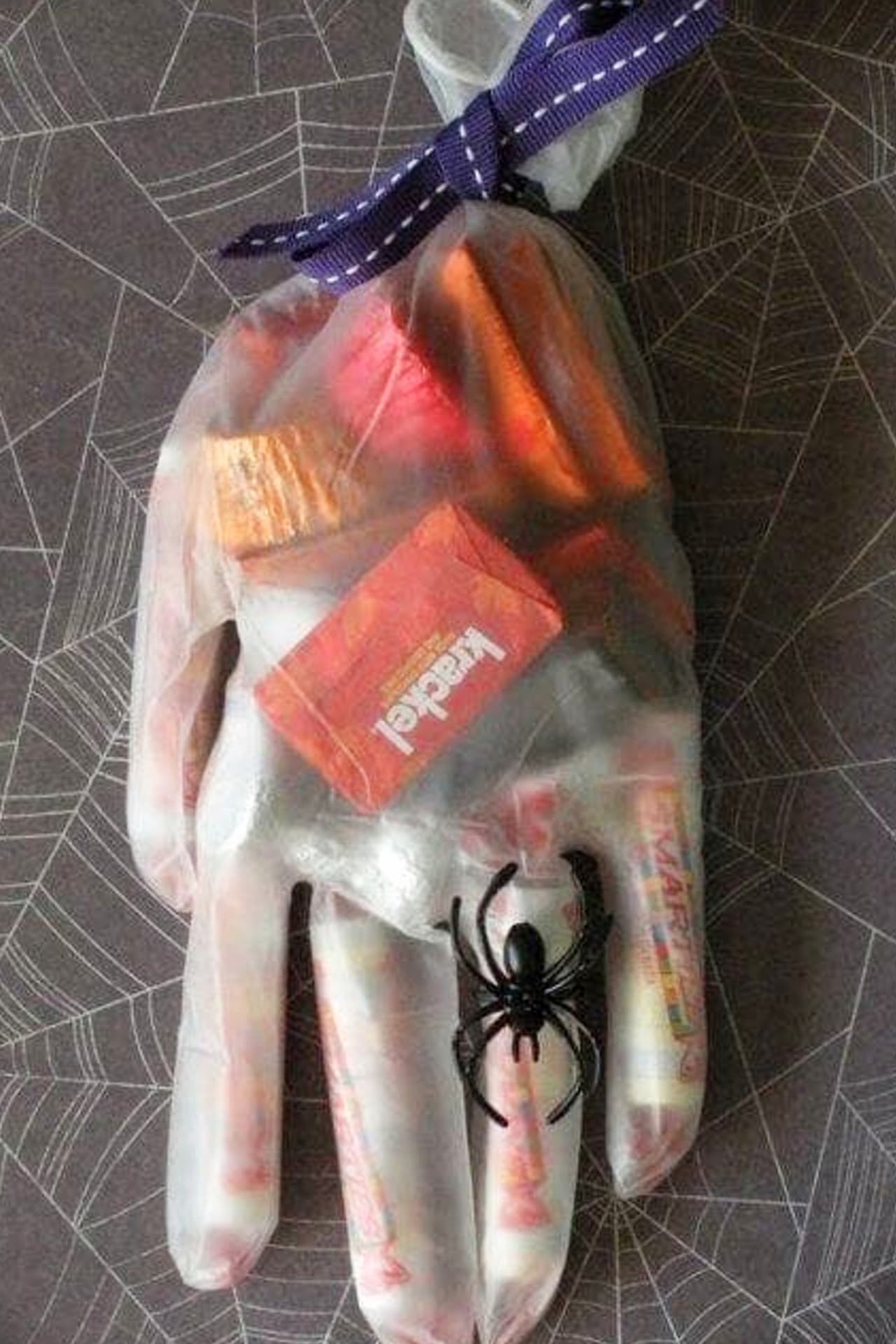 One of the moms made these fun and easy Halloween treat bags for his T-Ball team last year and the kids LOVED them!
Best of all, the other moms were really impressed too – she's so "Pinteresting" ha ha!
They're really fast and easy to make, too.
Just get plastic food server gloves like these and fill them with Halloween treats.
Tie with some ribbon and put a plastic spider rings like these on one finger.
Done… and super cute!
Here's a quick video that shows how to make some super cute Halloween treat bags (she made them for her daughter's Kindergarten Halloween party)
Watch our Vlog in HD.! Comment Like Share & SUBSCRIBE Follow Us On Our Social Medias Instagram: @la.familia.rivera Snapchat: The Rivera Family or Screenshot our Snap code
Simple Fall and Autumn Craft Activities For Toddlers in Preschool, Daycare, Pre-K and Sunday School to Make At School or Home Celebrate the Fall season by having the children in your class make these Fall crafts with hand prints, leaves, Halloween ghosts, pumpkins and other fun Autumn Fall art projects to take home or to decorate your classroom.
Cute and Easy DIY Kids Fall Crafts To Make at Preschool, Pre-K, Sunday School Or a Fun Craft Project At Home – Here are some easy and FUN Fall crafts for for kids of all ages – toddlers, preschoolers and ALL kids LOVE to make these simple Fall crafts for Thanksgiving, Halloween, back to school and all Autumn season long.
Popular Halloween Costumes for Kids – let's take a look at the most popular Halloween costumes this year that boys and girls REALLY want to wear trick-or-treating. The votes are in and our official list of the Top 5 Halloween Costumes for Kids is Final! Here are all the most …