---
When you're tight on space and have a small/tiny room, finding a way to organize and create storage space is a big deal – especially if you're on a budget and need creative and inexpensive storage solutions for your small space.
Below are some great ideas to get more storage space in your small kitchen, small bathroom, small bedroom and even in a tiny laundry room. Don't let money get in the way of being creative with your small space storage solutions.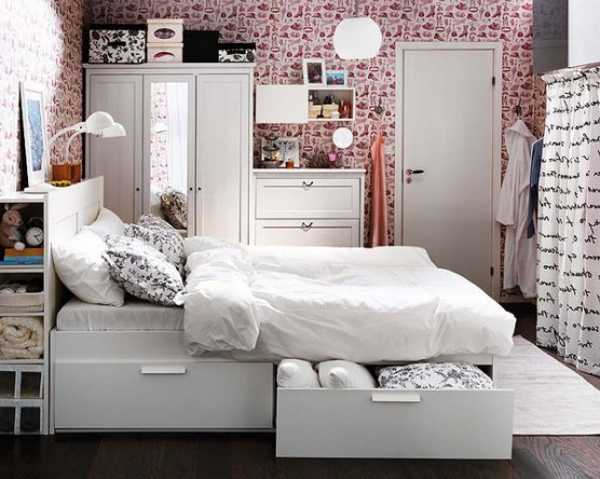 A small / tiny bedroom can be an extra challenge trying to create more storage space for all your stuff. Making creative use of normally unused space, like under the bed, is a great and affordable way to get more space.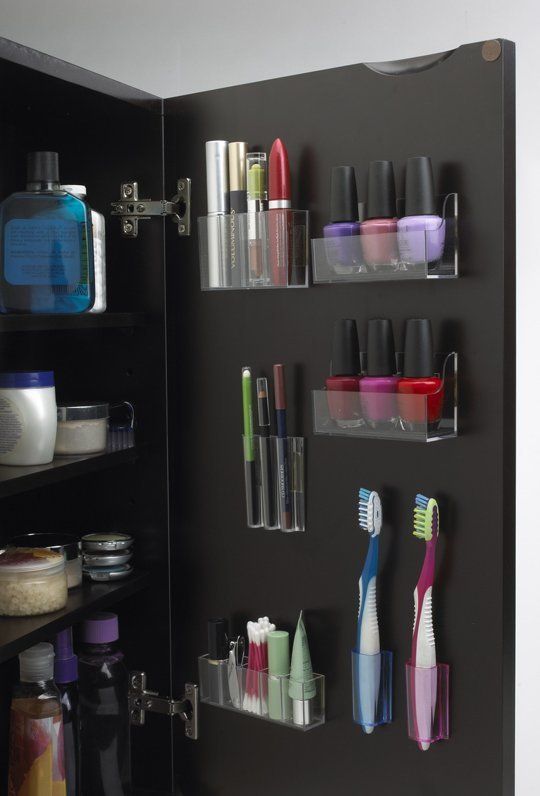 Tiny bathrooms are another big challenge – there never seems to be enough space. Again, look towards areas, like the inside of your bathroom vanity mirror, to create more storage space. Also, use some great ideas like these for bathroom shelves.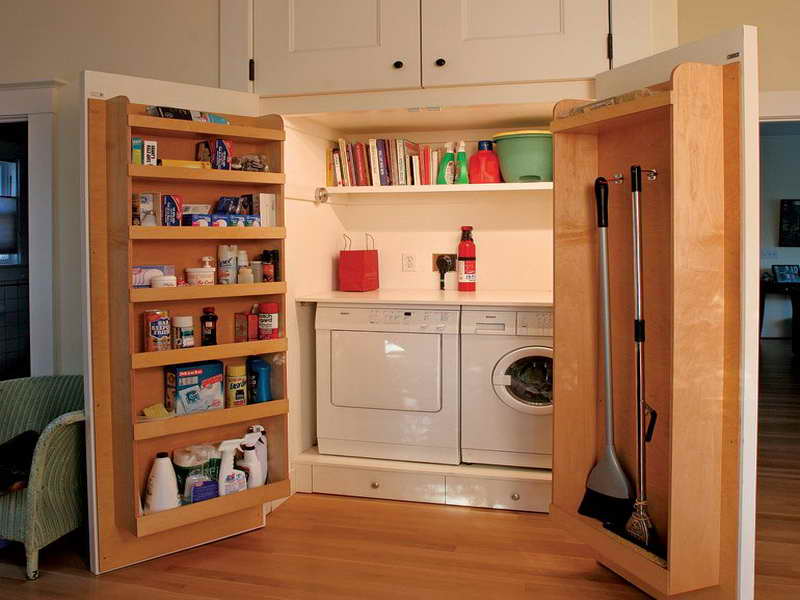 Tiny laundry rooms – heck, even closet laundry areas – never seem to have enough space to store things. This is a great and SUPER creative storage solution for a small laundry room.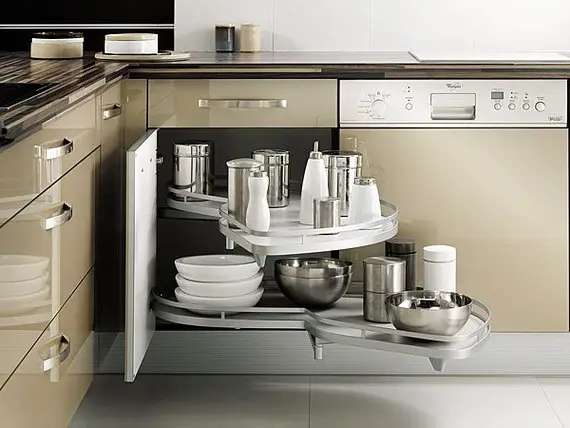 Small kitchens are also a big challenge – but unique storage solutions don't have to be expensive. You just have to be creative with it. This use of the normally unused corner kitchen cabinet area is brilliant. There are lots of creative ways to save money AND accomplish your goals.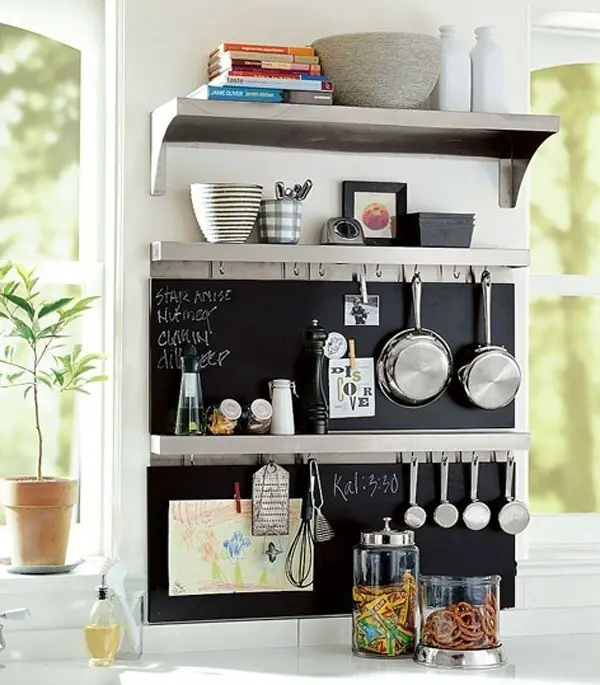 And again, the challenge of ways to get more storage space in a small kitchen…. don't forget the wall area. Be creative and use shelves and hooks to organize your kitchen things in a cute and way that is budget-friendly.
Storage Solutions for The Home, Kitchen Storage Solutions for Small Spaces, Decorating Small Spaces on a Budget, Storage Ideas for Homes, Storage Ideas on a Budget, Closet Storage on a Budget.
Last updated on November 20, 2018 10:09 pm