---
Inexpensive snack ideas for a group… or for one.
My husband is doing the whole Low Carb thing – not quite Keto and not as a diet as much as a change in his eating habits to lose some pounds and yes, to be healthier. Now, on the other hand, *I* am a carb-aholic and while I do enjoy eating healthier with him, losing weight is not something that is at the top of my list (I'm one of the weird people who has a tough time keeping weight on. Don't hate, ok? It's a a real thing for me.)
Based on that little back story, finding foods that we BOTH like, and both can eat, can be a real challenge.
Not just at home, but when I'm making party food that EVERYONE can eat.
When I came across these healthy low carb tomato snack ideas, I knew I hit the jackpot.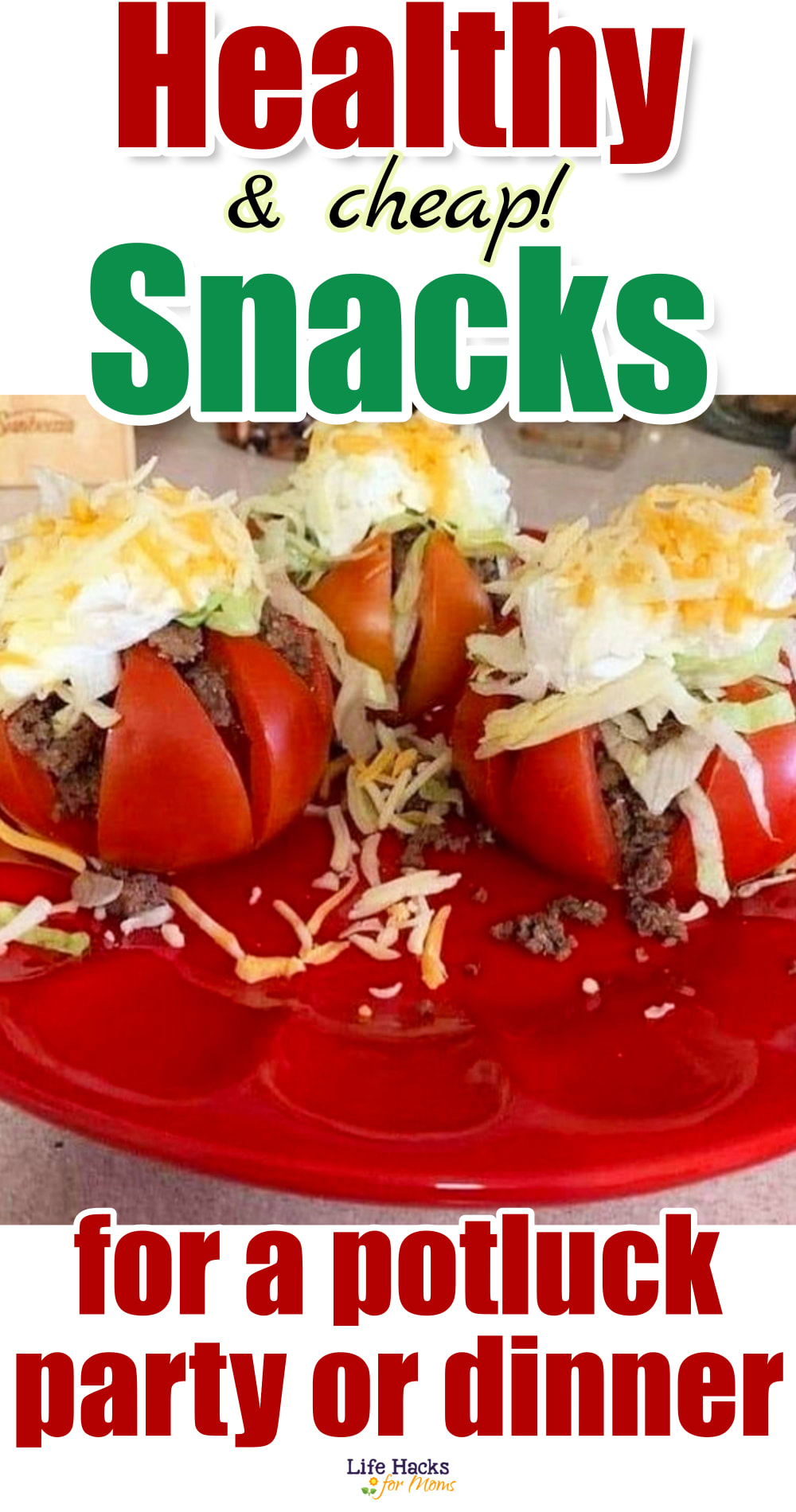 Welcome to Life Hacks for Moms - we hope you enjoy all our tips and tricks for busy moms! Please note that we use affiliate links and ads to generate income at no cost to you.
---
We both LOVE tomatoes and it's a low carb snack (or meal) HE can eat too!
These low carb snacks below are all SO good and super easy to make.
Low Carb Tomato Tacos
Low Carb Parmesan Tomatoes
Low Carb Tomato Chips
Low Carb Fried Green Tomatoes
Yes! FRIED green tomatoes! This recipe has a secret ingredient for low carb breading.
We just started using it and it works perfectly when replacing bread crumbs. I've made meatloaf with it, sausage balls, breaded baked chicken and more.
Even tho I am not eating low carb, I love it!
Low Carb BLT Dip
This low carb dip recipe is simply delicious – I even make it as a party appetizer when we're entertaining and everyone loves it (they don't care that it's low carb!).
I buy these low carb chips for my hubby and he goes to town on this dip, too. (btw, those low carb chips are REALLY good!)
Low Carb Tuna Melts
More Party Food Ideas:
Last updated on November 21, 2023 1:23 am