---
Cold Breakfast Appetizers and Brunch Finger Foods Recipes for a Potluck Party Crowd – from make ahead, to last minute these cold breakfast appetizers examples are some really great ideas for serving cold finger food dishes and appetizers at your breakfast party, brunch potluck at work or family reunion gathering.
If you need COLD appetizers for parties, these simple, yet elegant, brunch finger foods are the perfect no cook foods to serve your guests!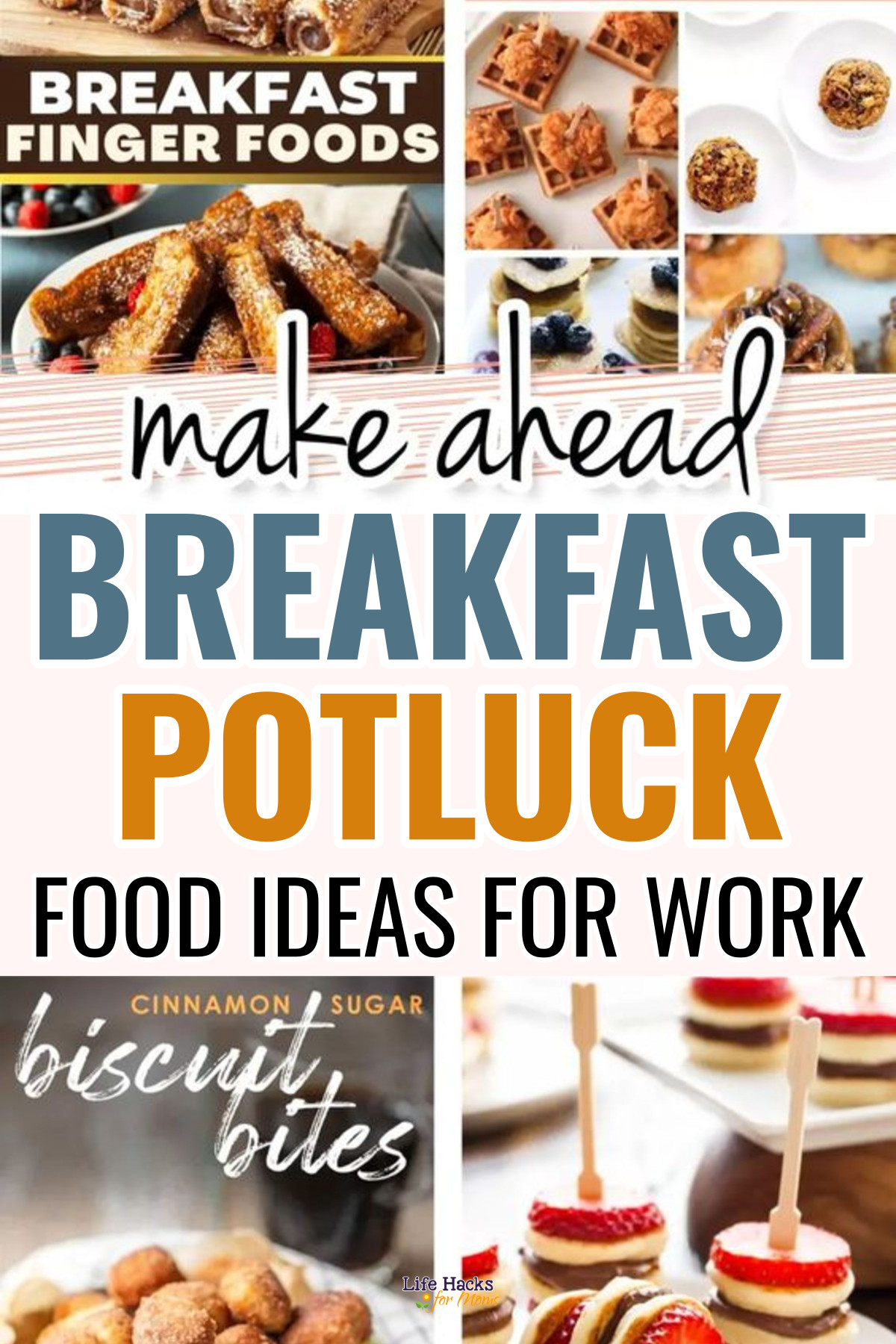 Welcome to Life Hacks for Moms - we hope you enjoy all our tips and tricks for busy moms! Please note that we use affiliate links and ads to generate income at no cost to you.
---
There are breakfast appetizers below with few ingredients, no cook breakfast appetizers, savory and healthy breakfast appetizer ideas and more.
Just wait until you see how YUMMY they look – and how easy they are to make!
Cold Brunch & Breakfast Appetizers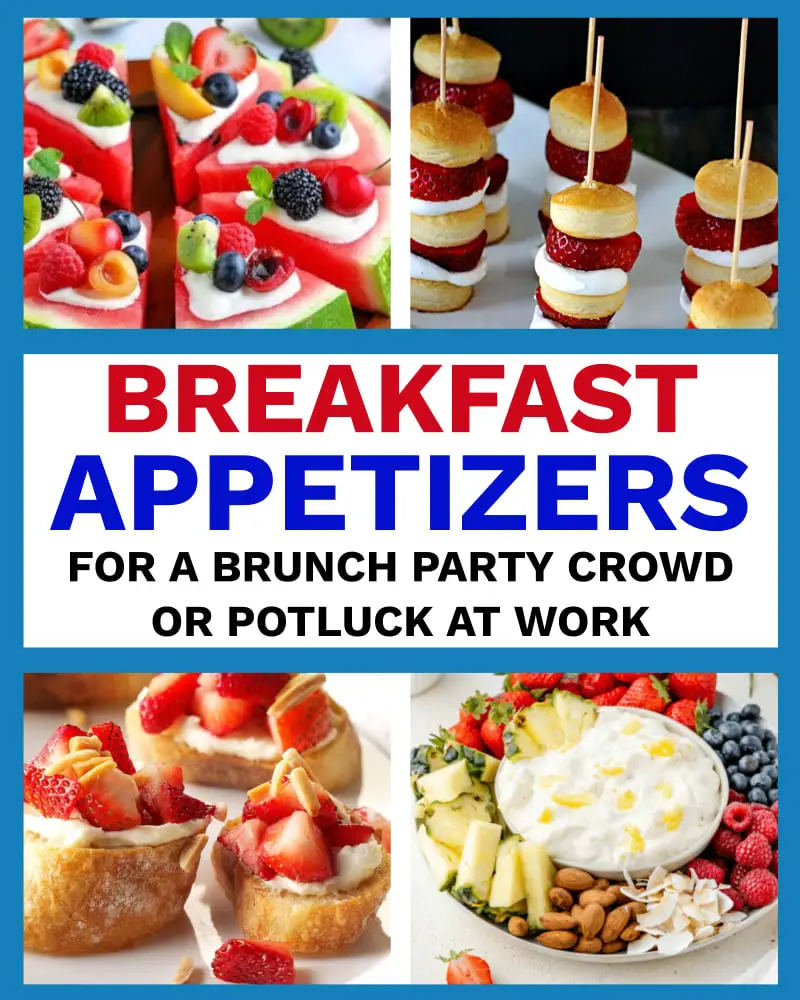 Let's take a look at my favorite cold breakfast appetizers you can make for a breakfast party.
These cold brunch appetizers below are perfect for a buffet-style breakfast for a crowd at work, home, school, a breakfast party. a bridal shower, etc – or whenever you need to plan what bite-size cold brunch food to make.
Brunch Party Fruit Dip
Such a simple cold breakfast appetizer idea and the dip only has 4 ingredients:
Softened Cream Cheese
Canned Crushed Pineapple
1 Cup Cool Whip
1 Package Vanilla Instant Pudding
Then, just serve this breakfast dip with any types of fruit for dipping you want.
Yes! You can use frozen fruit! In fact, frozen fruit can be easier to work with than fresh fruit (and it travels well too) – blueberries are my favorite!
Strawberry Shortcake Fingers
I wanted all the breakfast appetizer recipes to be totally NO COOK, but this one is totally worth the share!
The only thing you're 'cooking' is a can of refrigerator biscuits – and you can bake them ahead of time.
Then, when you're ready to put these finger food ka-bobs together, just cut up your cooked biscuits and layer the ka-bobs – and serve them COLD.
Creative Breakfast Dip For a Crowd
Super simple 3-ingredient party dip that you can serve for ANY get-together… not just breakfast!
The only 3 ingredients in this cold breakfast appetizer dip are:
Softened Cream Cheese
1 Cup Sour Cream
Everything Bagel Seasoning
Serve it cold with mini bagels or mini bagel chips.
Breakfast Potluck Pizza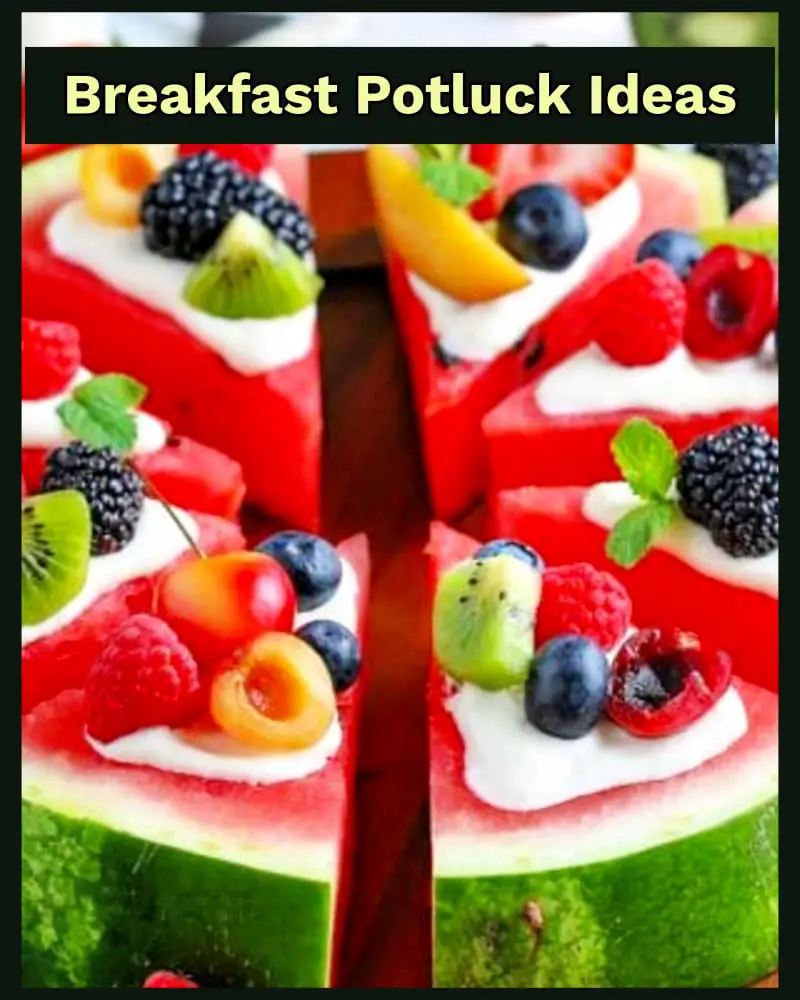 Yep, it's pizza made with watermelon as the "crust"!
Breakfast Snack Salsa Dip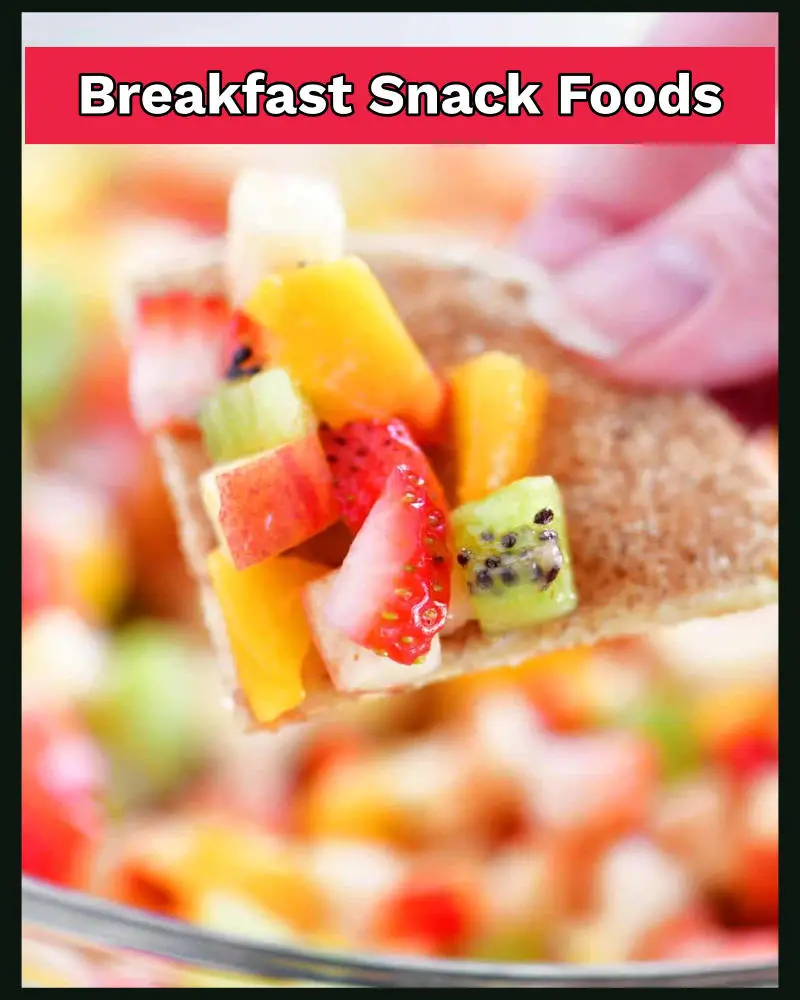 Apples, strawberries, canned peaches and whatever other fruit want want – all chopped up into a delicious fruit salsa breakfast appetizer.
I love serving this with cinnamon sugar graham crackers!
Smoked Salmon Dip With Bagel Chips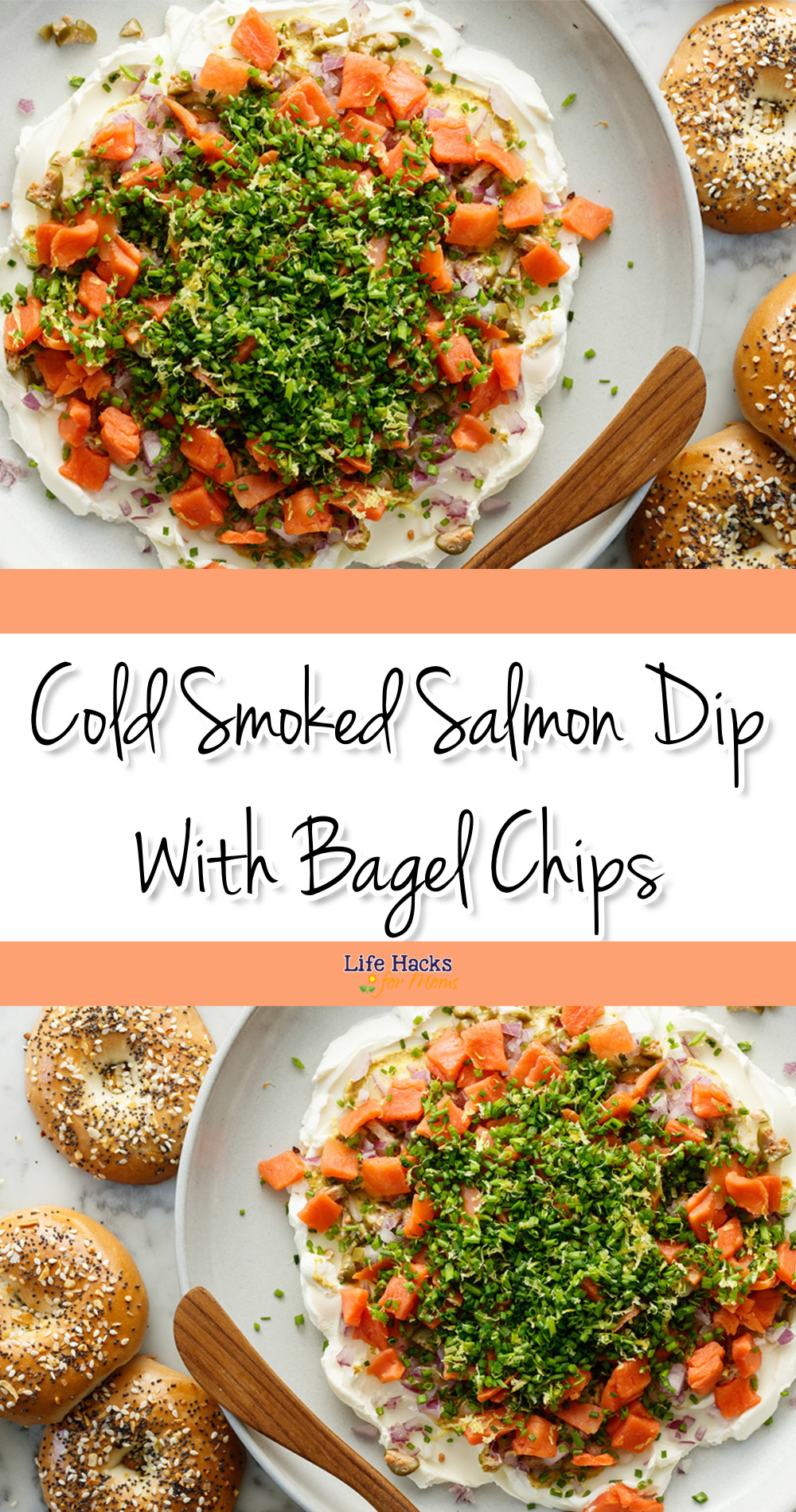 This breakfast appetizer is not one I would call "easy", but it sure is GOOD!
I tend to dread making it, but it's a definite crowd-pleaser and always makes me happy I took the effort to make it.
Work Potluck Strawberry Bruschetta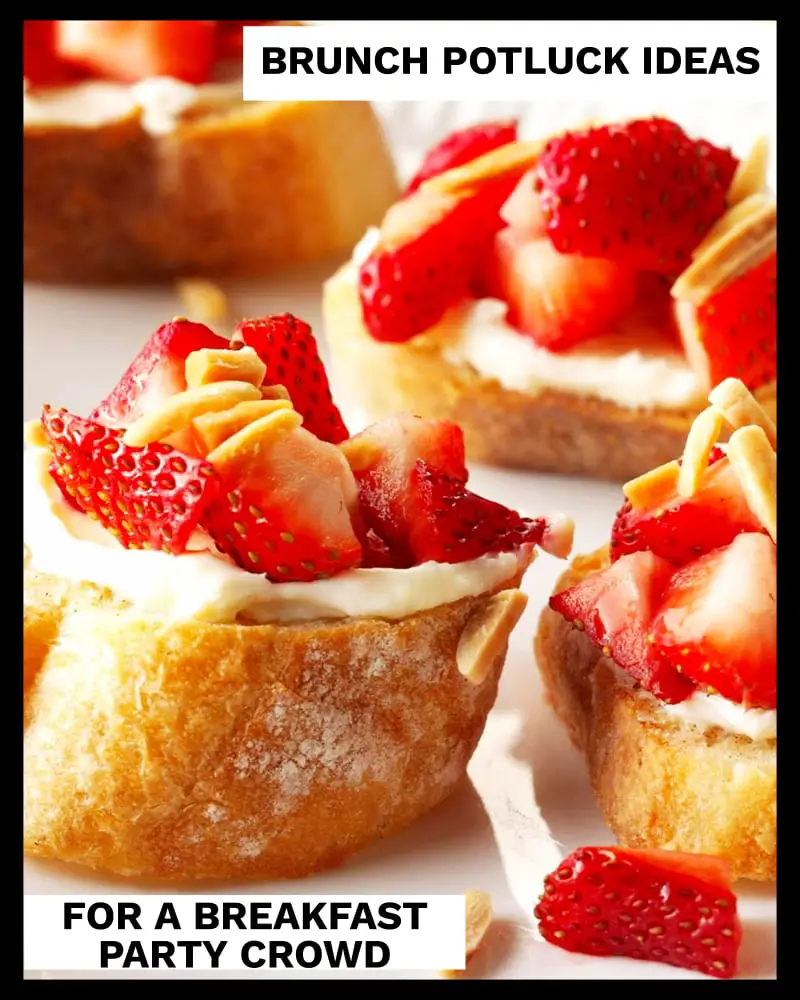 My goodness, this breakfast appetizer makes me hungry every, single time I look at the picture.
And it's such a simple appetizer idea, too!
Sure, you can make it more complicated and elegant if you want, but basically, its French bread slices with strawberries and a sauce on top.
And it's perfect served COLD (and goes GREAT with those breakfast Mimosas too!)
Cold Finger Foods
Below are 4 of my favorite cold finger foods and appetizer recipes for any brunch party or breakfast event.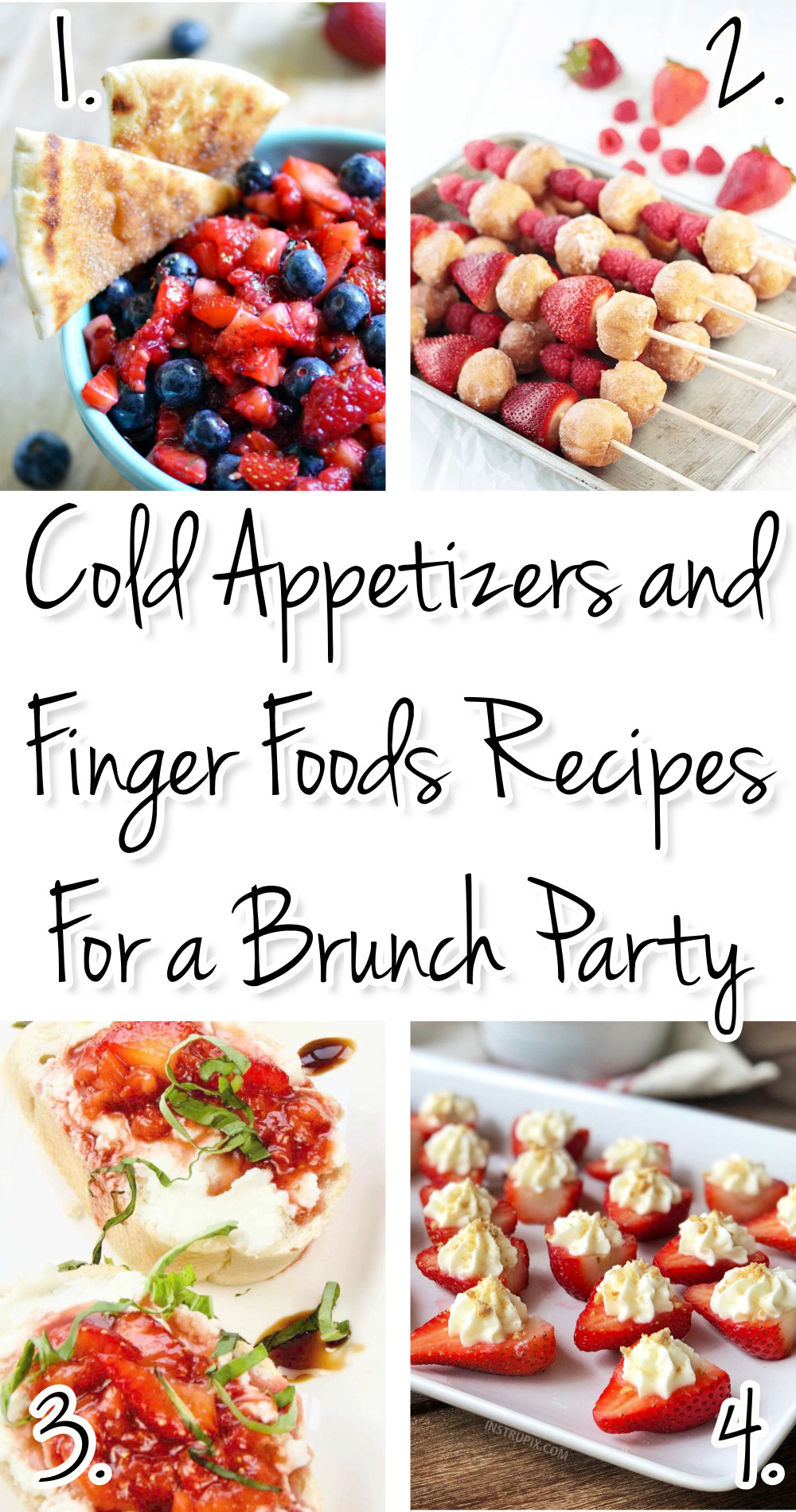 1 – Very Berry Fruit Salsa – easy cold fruit dip with warm cinnamon and sugar flatbread triangles – print the recipe.
2 – Donut and Fruit Kabobs – These Donut and Fruit Kabobs or skewers are quick, easy and would be a great breakfast appetizer or brunch dessert – simple food idea for a shower or bbq too – print the recipe.
3 – Sweet Strawberry Bruschetta With Ricotta & Balsamic Glaze – This easy bruschetta recipe includes baguette slices slathered with ricotta cheese, topped a bruschetta mixture made with sweet fresh strawberries. Garnished with a balsamic glaze and shreds of fresh basil leaves. Served cold for easy summer entertaining – print the recipe.
4 – Deviled Strawberries – If you like strawberry cheesecake and you're also a human, then you are going to go bonkers over these darling deviled strawberries stuffed with an irresistible sweet cream cheese filling, and then topped with crushed graham crackers for the finishing touch – print the recipe.
Healthy Breakfast Appetizers
Here are some great idea for HEALTHY cold breakfast appetizers:
Make Ahead Breakfast Finger Foods
If you still want more breakfast finger foods and brunch appetizer ideas, here are some amazing ideas to try: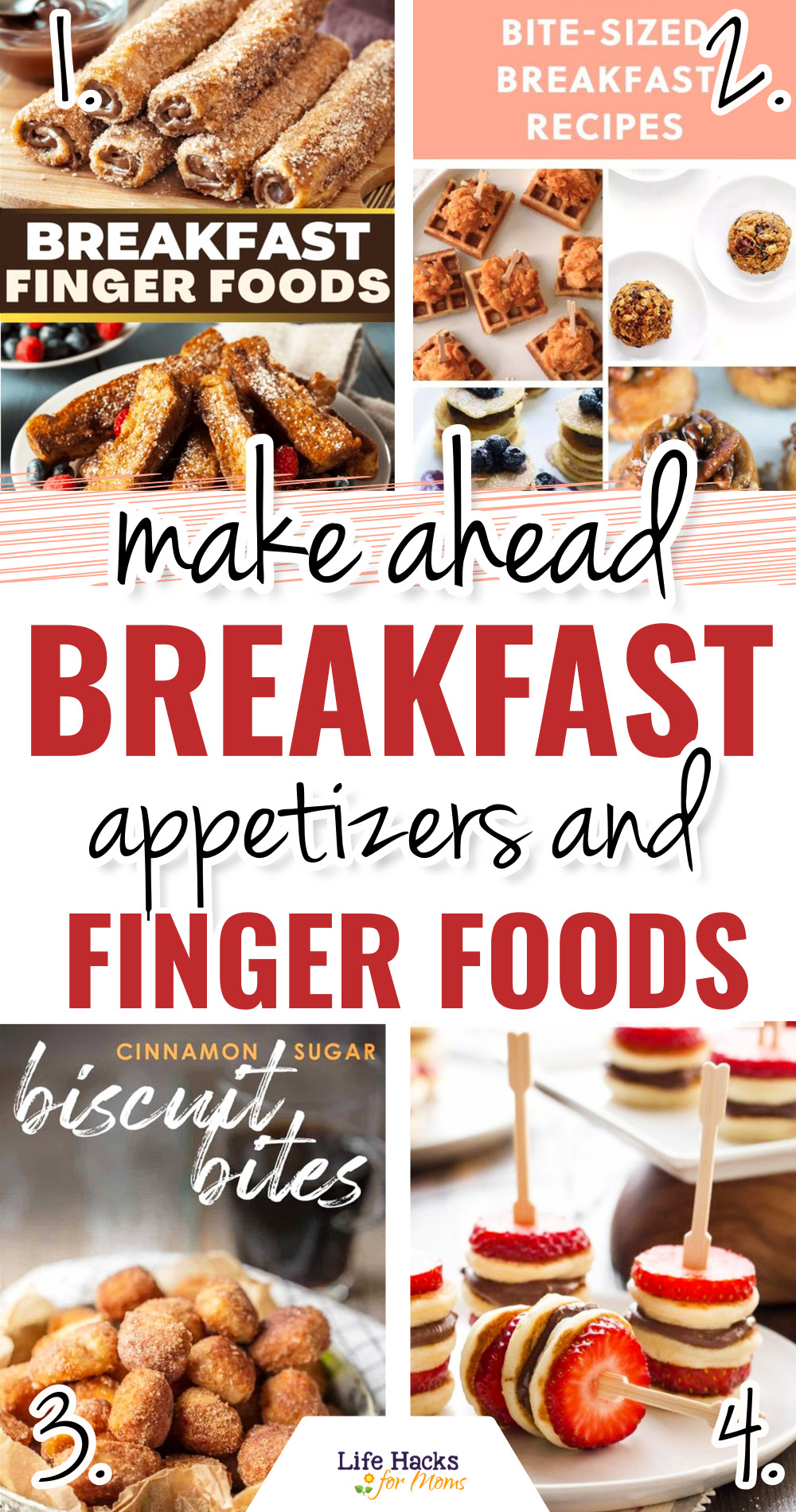 ✅ Breakfast Ideas For Large Groups, Family Gatherings & Guests – Simple make ahead breakfast ideas for a large group, family gathering, group of ladies or overnight guests.
1 – 22 Breakfast Finger Foods (+ Easy Recipes) – These breakfast finger foods make the most important meal of the day even more fun! Try one of these easy recipes and take your breakfast on the go!
2 – 13 Bite-Size Breakfast Recipes That Are the Absolute Cutest – Brace yourself: We've rounded up 13 bite-size breakfast recipes that will have you oohing and aahing over their adorableness…
3 – Cinnamon Sugar Biscuit Bites – Crispy Cinnamon Bites (VIDEO) – Cinnamon bites are the perfect breakfast, dessert, or snack. These crispy Cinnamon Sugar Biscuit Bites are easy, delicious, and so fun.
4 – Gluten-Free Mini Pancake Skewers – These adorable Gluten-Free Mini Pancake Skewers can be served warm or at room temperature – perfect finger food for your holiday brunch menu!
Miss Anything?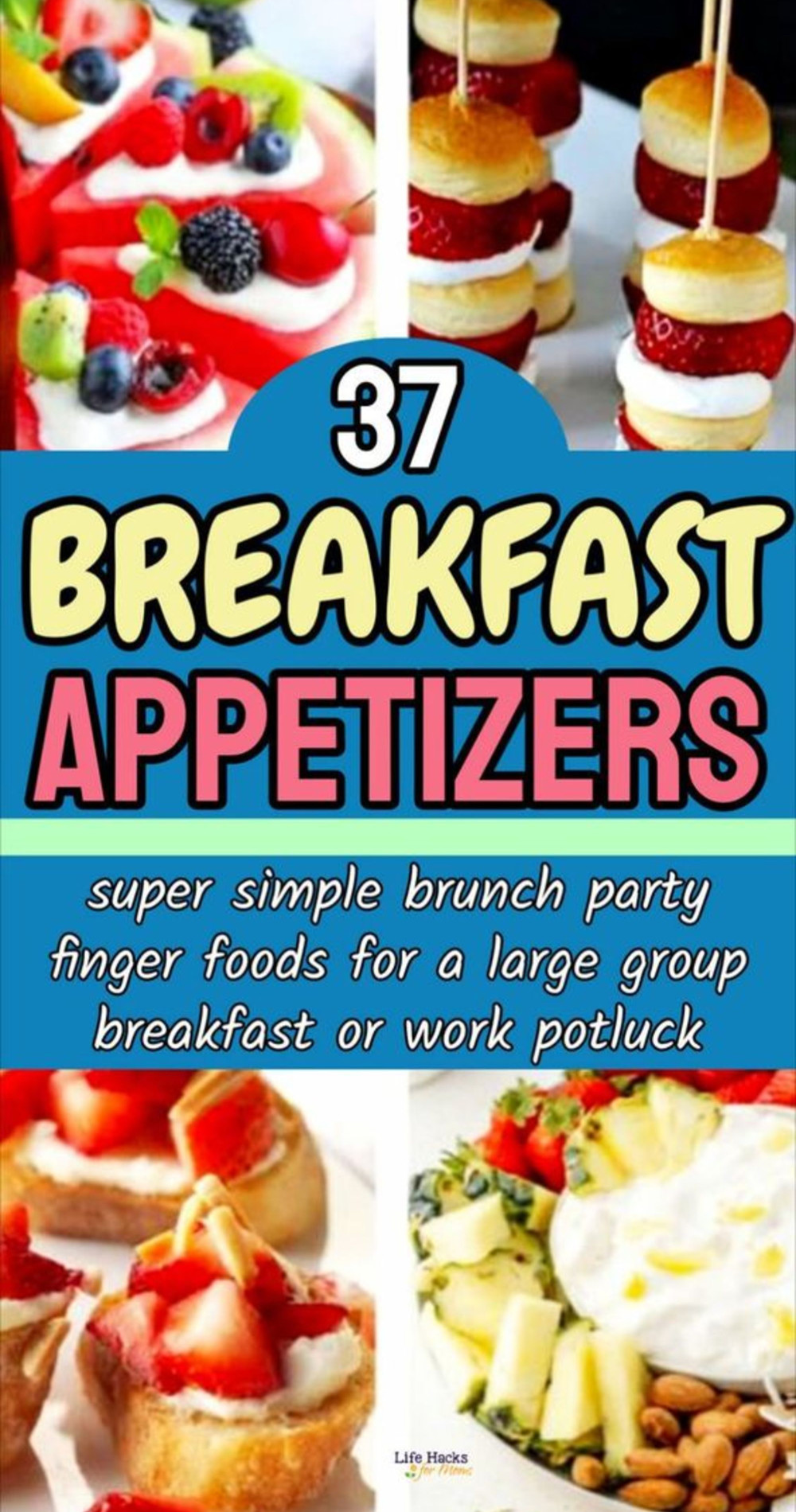 Go back to the top of: ==>> Cold Breakfast Appetizers
Go back to a specific breakfast appetizer recipe: