---
Christmas Craft Ideas For Adults – Super cute ideas of easy Christmas crafts for adults to make (and could probably SELL them, too – they're so cute!)
In just one short tutorial video below, you will see how to make ALL these super cute and SIMPLE Christmas crafts for adults to make and decorate their home with. They are so stinkin' adorable – and pretty easy too!

Welcome to Life Hacks for Moms - we hope you enjoy all our tips and tricks for busy moms! Please note that we use affiliate links and ads to generate income at no cost to you.
---
Christmas Crafts For Adults
How about some SIMPLE Christmas craft ideas for adults?
I LOVE making Christmas decorations (though admittedly, I'm not all that crafty… but I try)
We already shared these towel reindeer (which are SO stinkin' cute – have you seen them?)
And we have lots of Christmas crafts for kids –
But I think it's time for some easy holiday crafts and DIY decor ideas we grown-ups can make.
When it comes to easy DIY anything, this woman is SO talented. She makes ALL crafts look so easy to make.
Heck, when I watch her videos, I feel that even *I* can make anything… and girl, I am NOT crafty… at ALL.
Just look at some of the simple Christmas crafts she shows how to make in just ONE tutorial below.
Snowman Christmas Tree
This snowman Christmas tree is so cute and when you watch her make it, you'll see it's actually pretty simple to make even though it looks difficult.
I bet a Christmas snowman tree like this below would sell for a LOT at a Christmas craft show, don't you?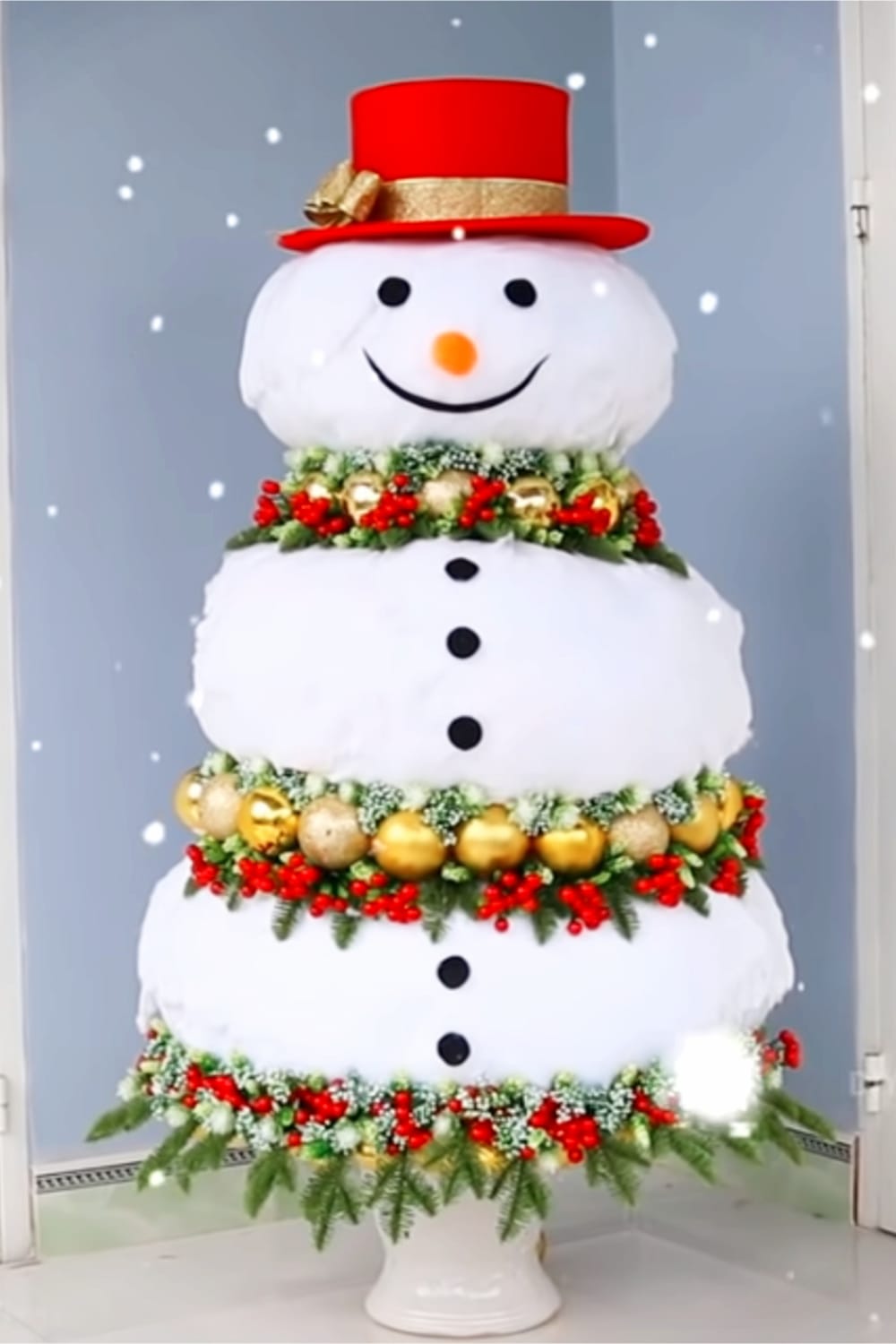 Christmas Wall Idea
How about this cute way to decorate a wall in your home for Christmas?
Simple wrapped "gifts" hung on the wall with garland across the top and twinkle lights!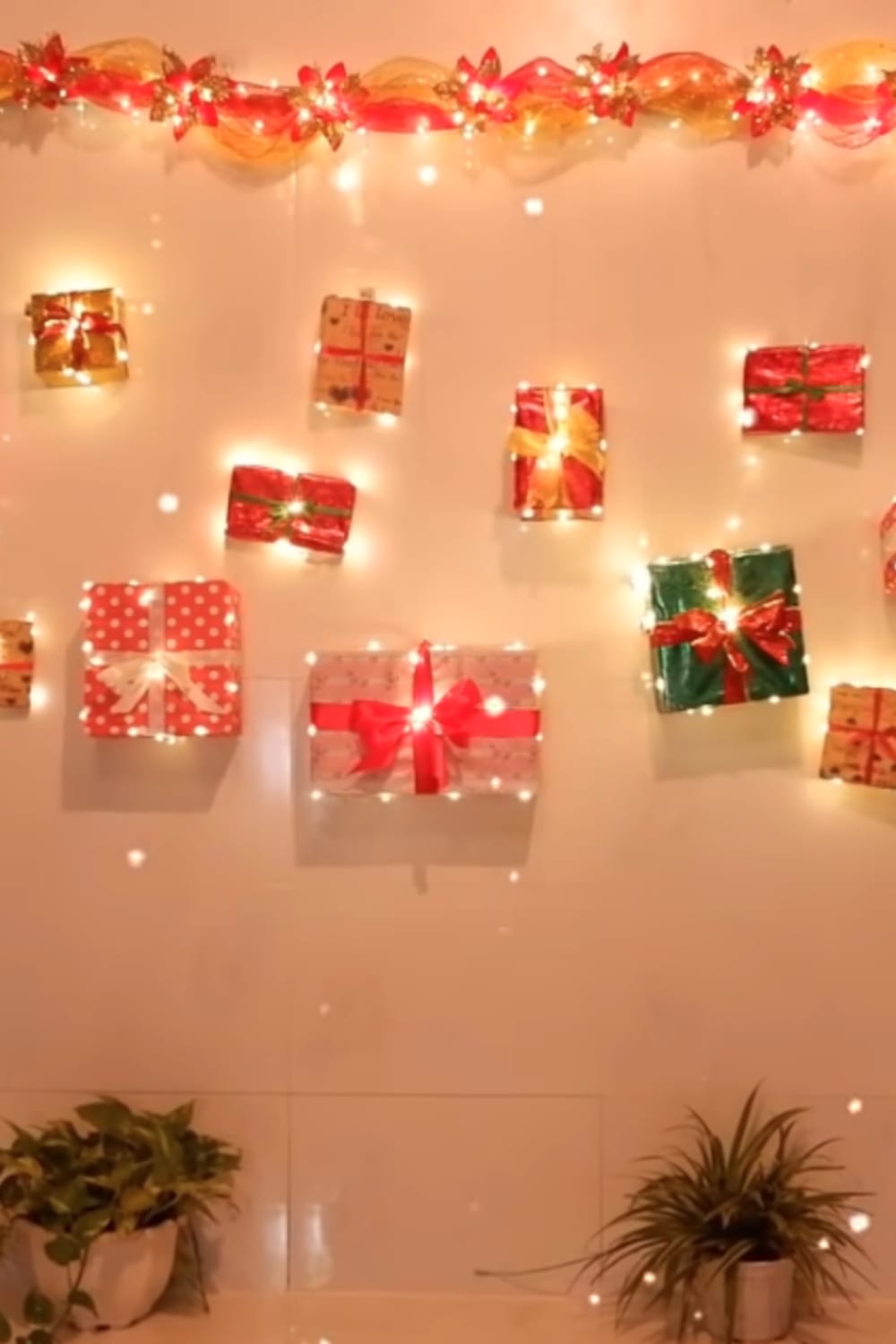 Noel Candle Holders
How about these Noel candle holders?
They're made from upside down wine glasses and empty wine bottles!
DIY Christmas Wreath
Oh, and how about this DIY Christmas wreath – so cute and she makes it look so easy to make.
The little houses on the wreath are made from popsicle sticks!
The twinkle lights just make it simply perfect!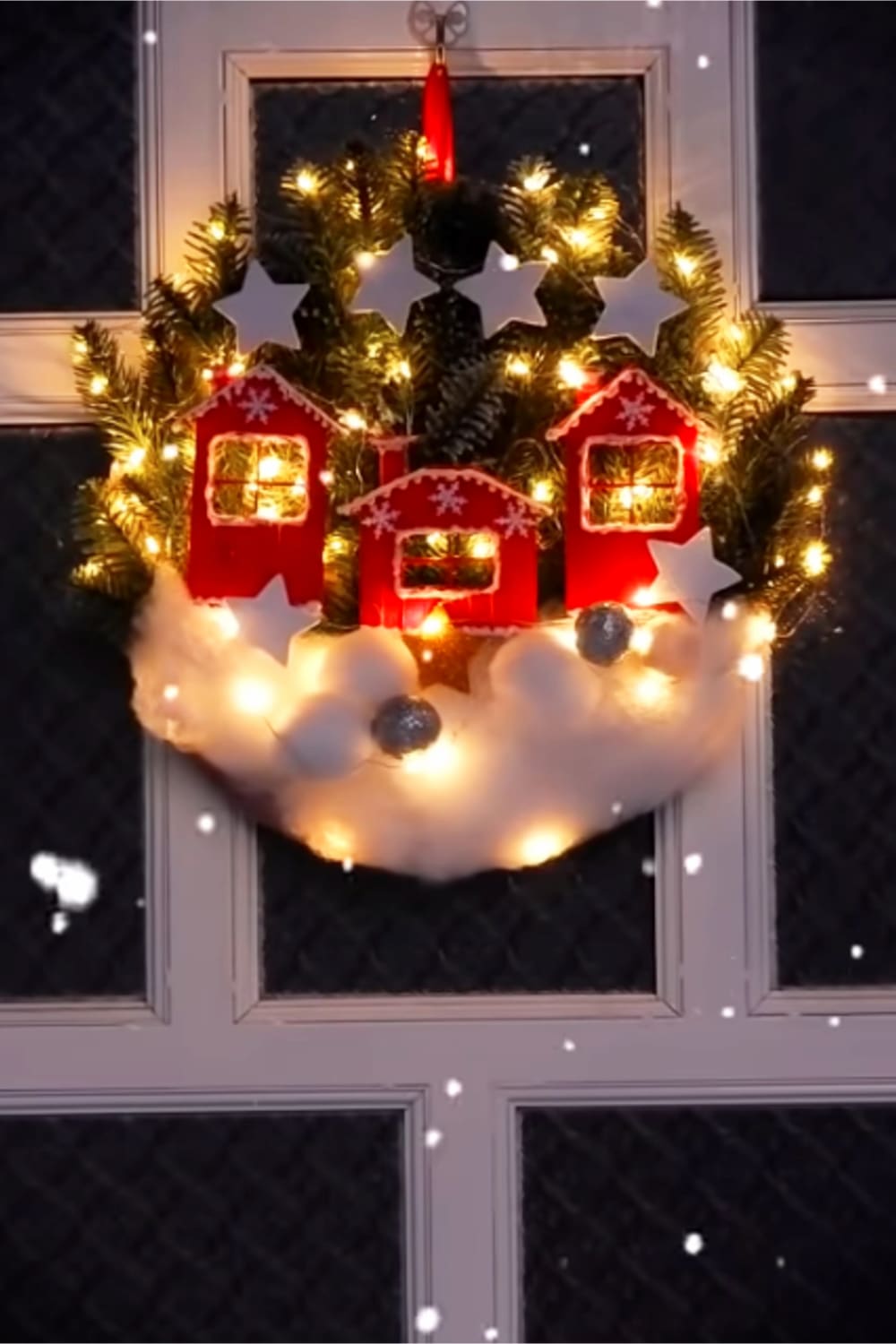 DIY Window Decor
This next idea is a simple craft project to make and use to decorate the windows inside your home.
I'm tellin' ya – give that girl a glue gun and she can make ANYTHING!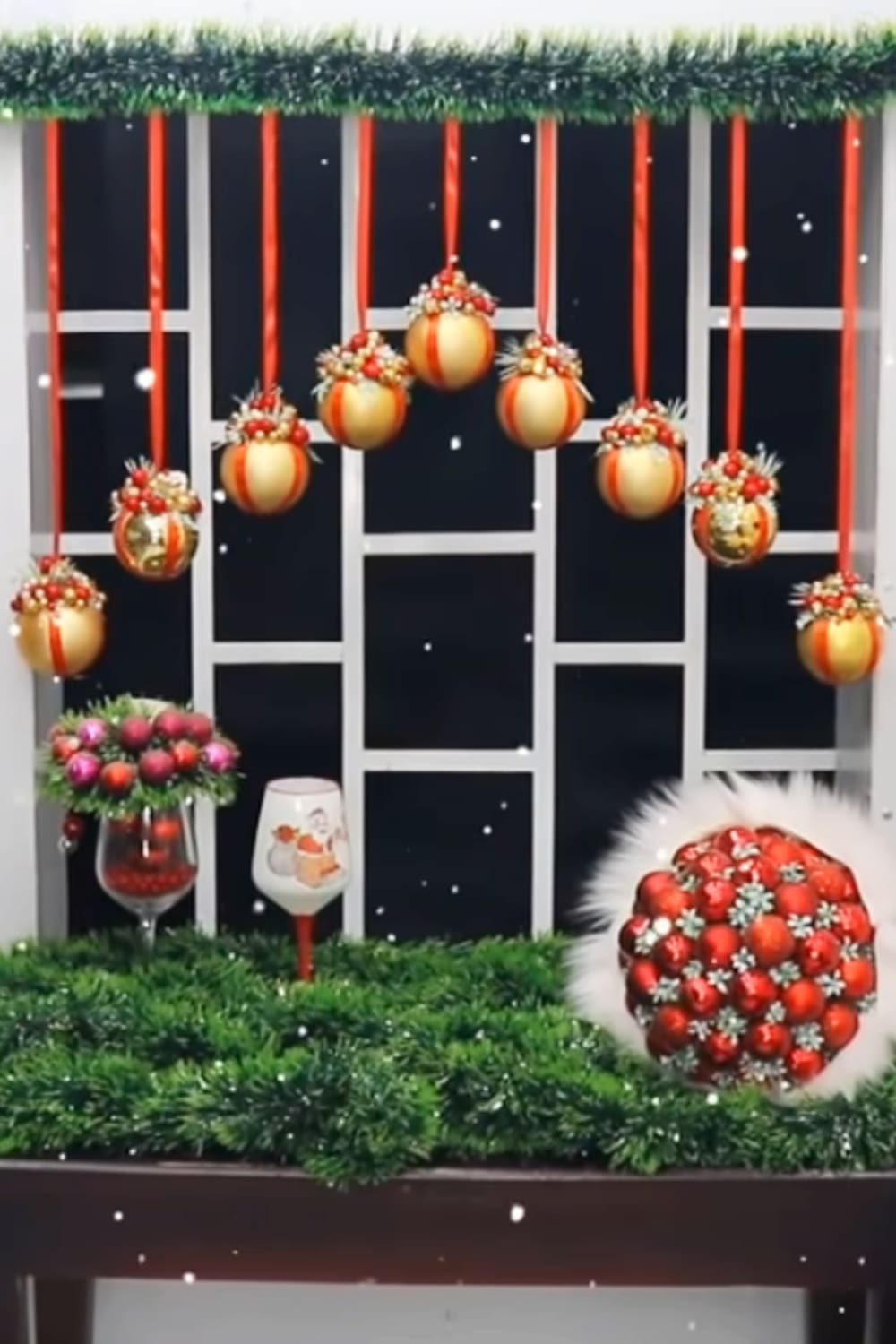 DIY Gift Jars
These little DIY gift jars are so cute – wouldn't they perfect as handmade gifts for Christmas this year?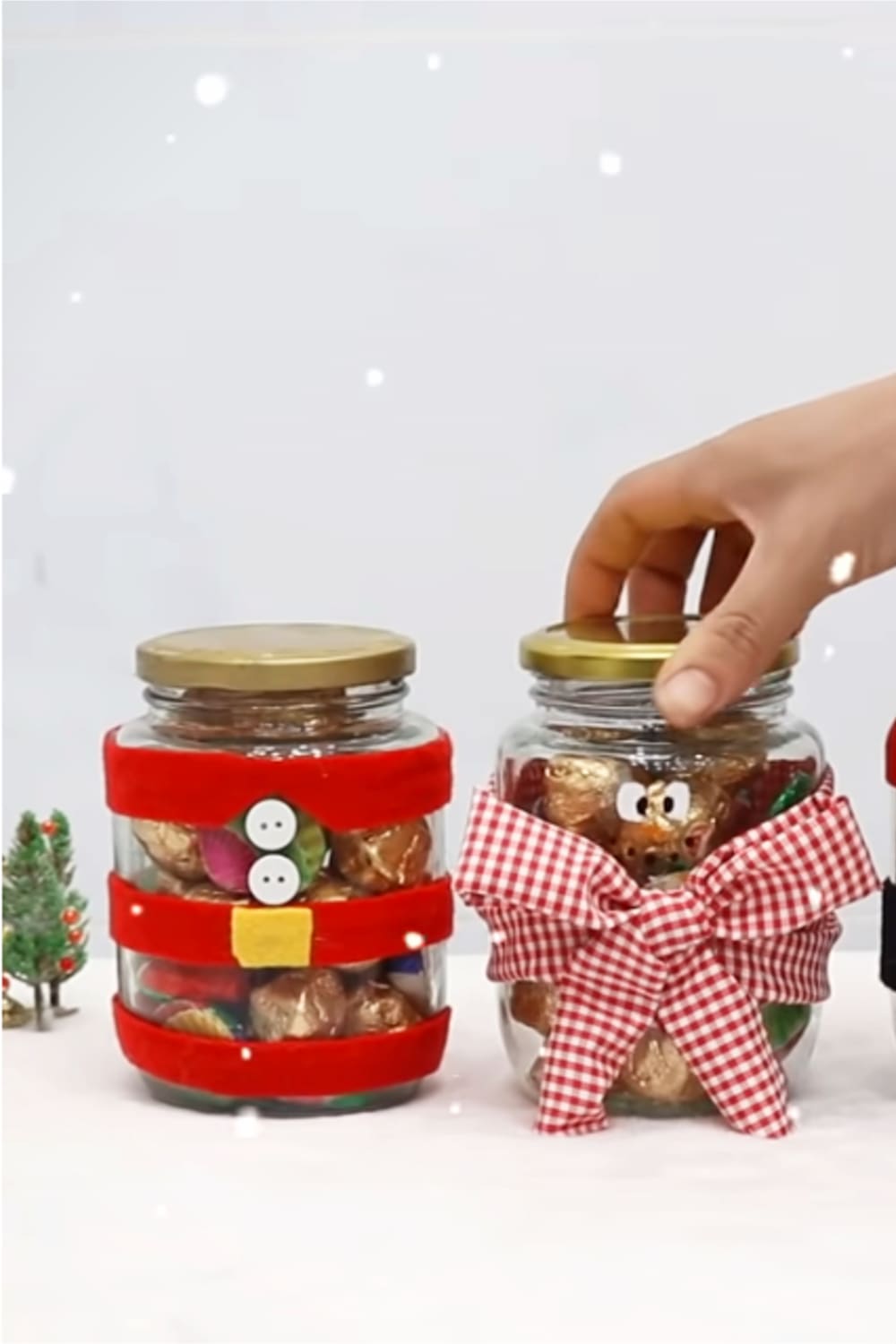 DIY Snowmen
Out of all the simple Christmas craft ideas in the tutorial video below, I believe these snowmen are my favorite.
The snowman body is made from styrofoam!
LOVE the plaid scarf and little red hat on each of these cute little guys!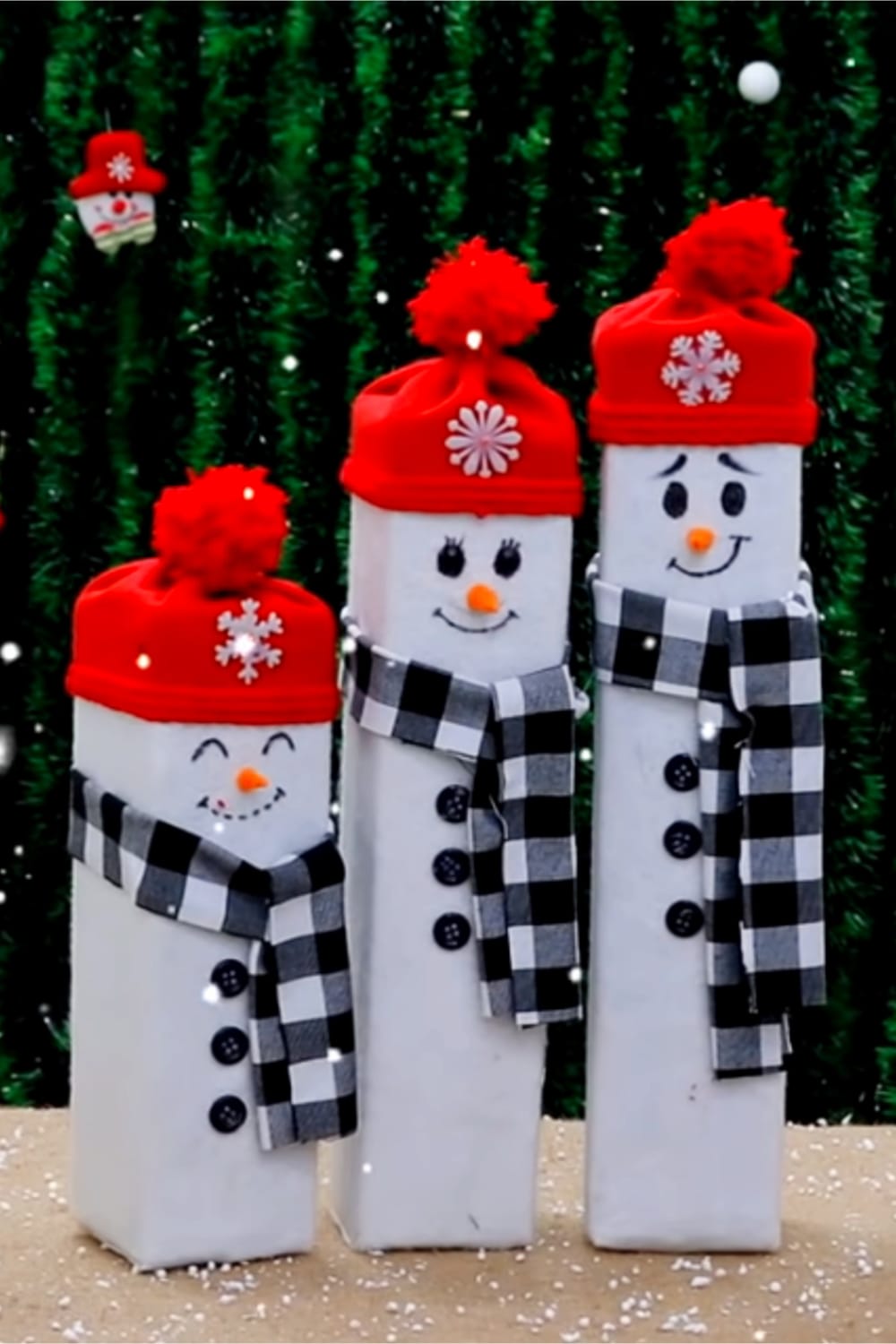 DIY Santa Bucket
Guess what this cute little Santa bucket is made out of?
A coffee can!
What a way to turn trash into a treasure!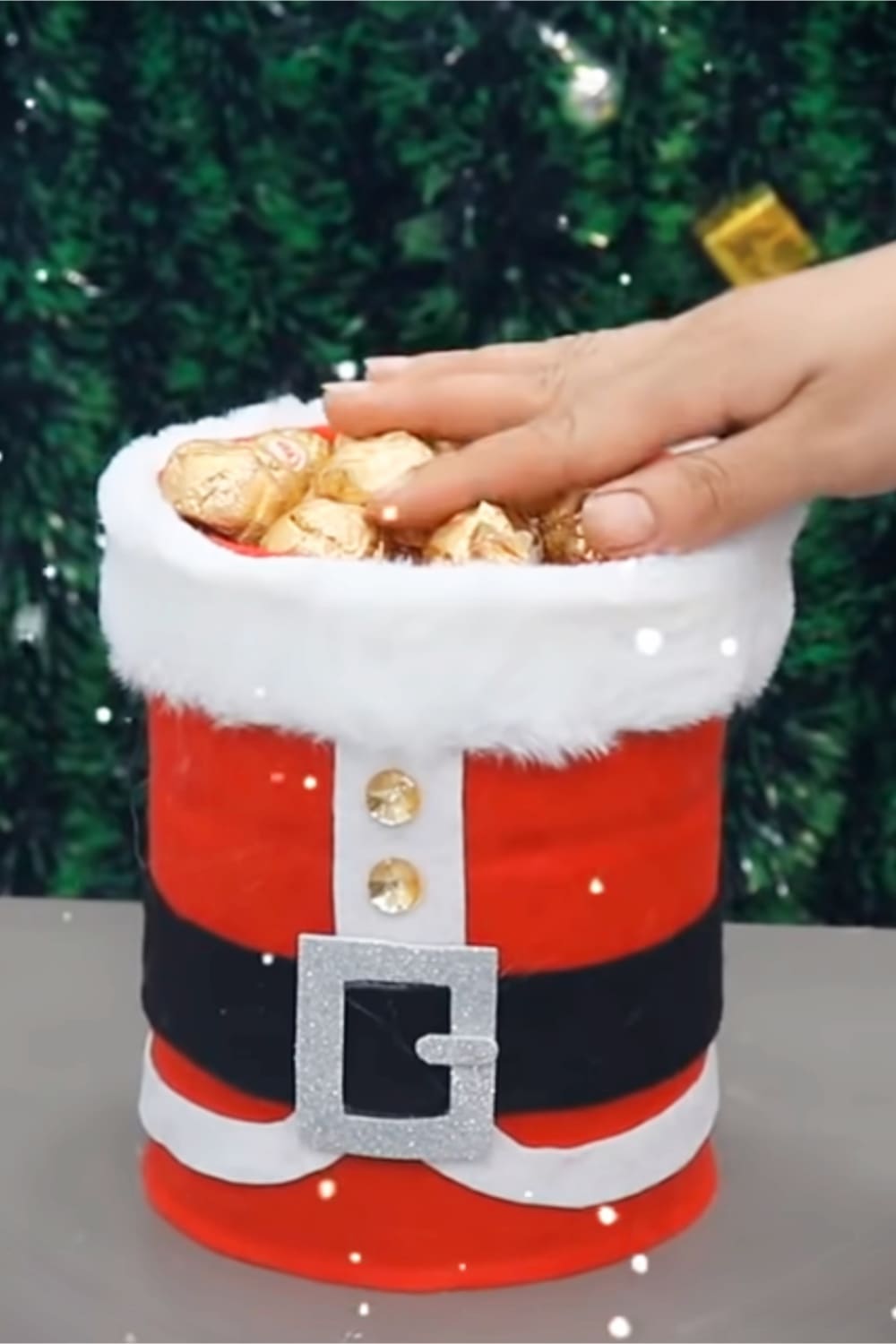 Video Tutorial
If you're into DIY crafts, you really should follow her YouTube channel – you'll love it!
DIY Gnome Trees
Here's another super simple (and ADORABLE) Christmas craft ideas for adults – make a gnome tree.
Just look how cute!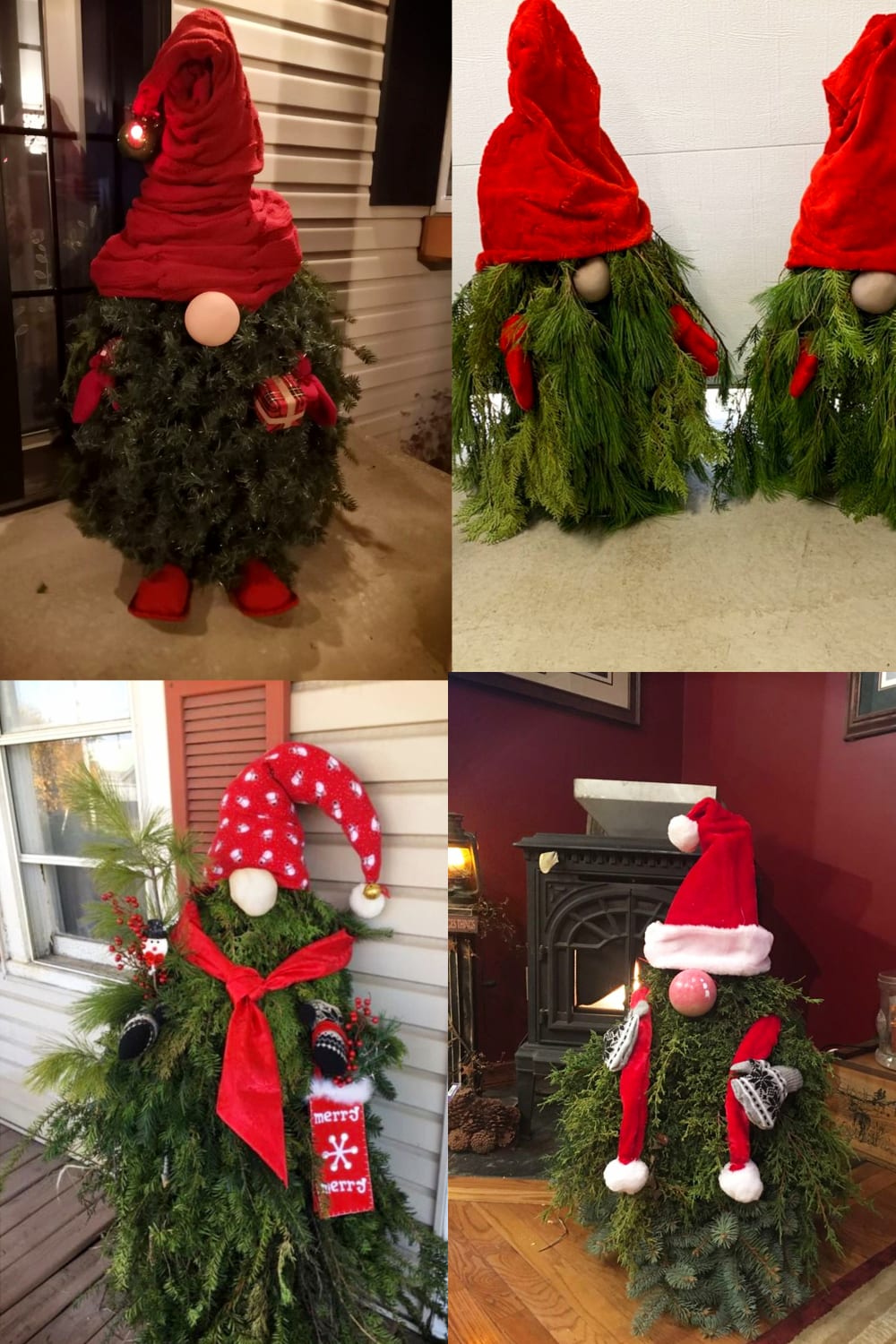 You can learn how to make a gnome Christmas tree here (there's a great tutorial video!)
Miss Anything?
Go back to the top of: ==>> Christmas Craft Ideas For Adults
Go back to a specific section:
---