Cupcakes In a Jar?!?! Oh YES!!!
---
Must. Make. THESE!
These cupcakes are baked in a mason jar! Isn't that AWESOME-SAUCE! What freakin' fantastic gift idea. Mason Jar – Cupcake Recipe – put a lid and a bow on it and there's your gift.
Genius!
But please, you had me at : CAKE. IN. JAR!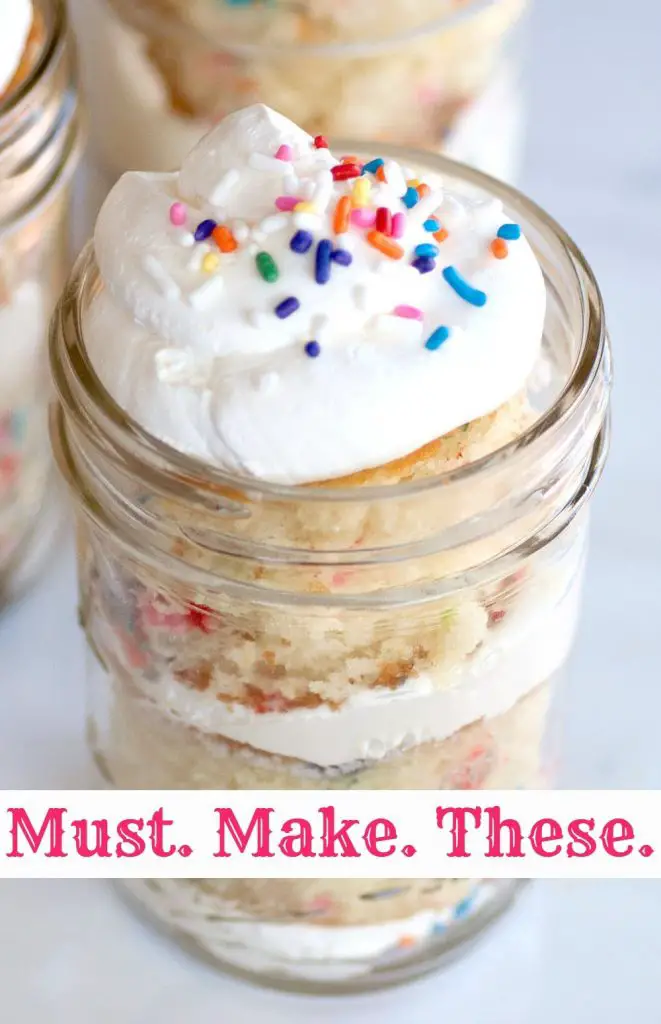 What's really handy-dandy for a lazy and forgetful person like me, is that some of the mason jar cupcake recipes I found here can be kept in the freezer.
Know what that means for ME? That I can go make a bunch of these, put them in the freezer, and then when I realize I forgot to get someone something for Christmas or as a Thank You gift (again)…
I can pull one of these yummy pieces of art out of the freezer and TA-DA!
I'm the best person EVER!
Such a thoughtful, homemade gift! Ain't I great?!?!
Here are links to the cupcake in a jar recipes and instructions I've found:
More Mason Jar Cupcakes Recipes
==>> Get all the recipes in the video here
Other Mason Jar Recipes And Ideas
Turns out, you can make LOTS of food in mason jars… who knew?
Sure, I knew mason jars were for canning food… but actually recipes and food gift ideas?
Cupcake in a Jar Gift, Cupcake in a Jar Recipe, How to Make Cupcakes in a Jar, Mason Jar Cakes With Cake Mix, Cake in a Jar Recipes, Baking in Mason Jars, Mason Jar Cake Recipe, How to Make Cake in a Jar, Baking Cupcakes in Mason Jars.