---
Church Foyer Decor, Decorations & Lobby Ideas For a Welcoming and Cozy Small Church Entryway – Looking for decorating ideas for the foyer, lobby, welcome center area, fellowship hall or entryway in your small church? Take a look below at the pictures and decor ideas I've collected for MY small church entrance foyer.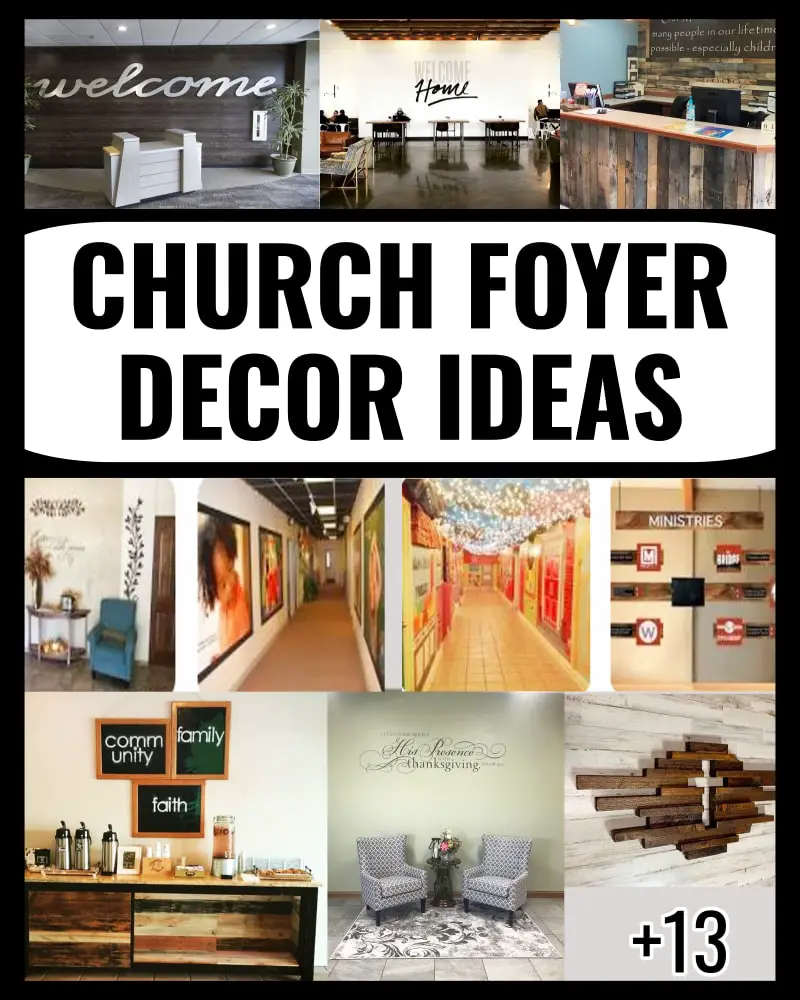 Welcome to Life Hacks for Moms - we hope you enjoy all our tips and tricks for busy moms! Please note that we use affiliate links and ads to generate income at no cost to you.
---
Small Church Foyer Ideas
My small church is collecting ideas for redecorating our foyer entryway area. We want to change the design and decor to make the entrance area more welcoming, warm and cozy.
We pride ourselves on making everyone and anyone feel welcome and at home in our church and we want our small foyer lobby to reflect that.
While searching around for foyer decor ideas for my home, I came across some great decorating ideas for our church foyer design ideas that are exactly what we're looking for.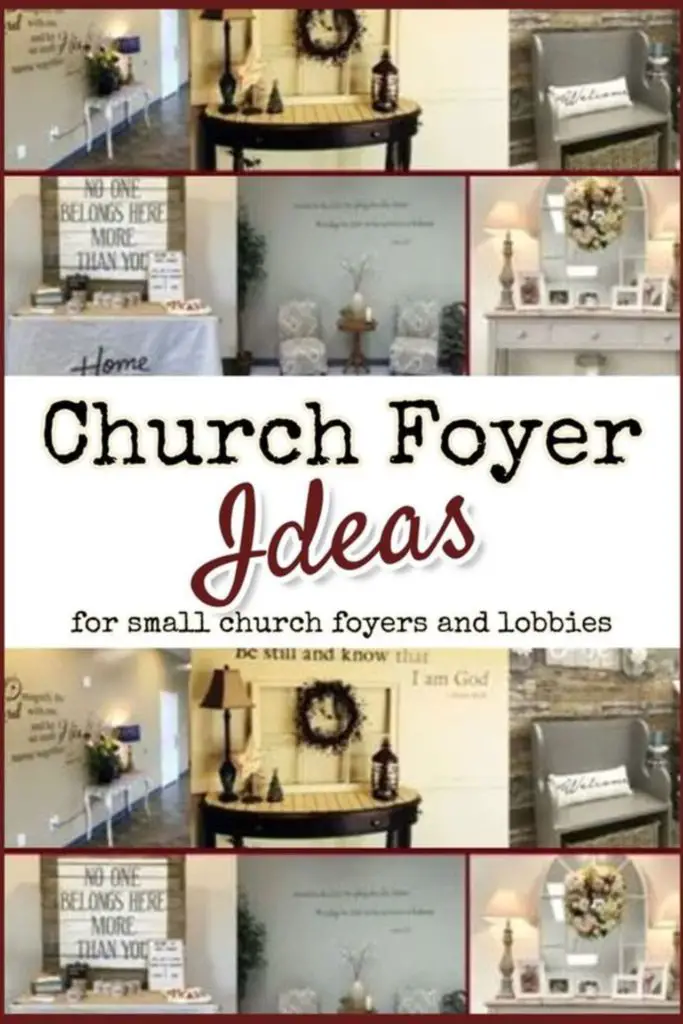 If YOU have been searching for design, decorating, furniture ideas etc for the foyer at YOUR small church, take a look at these beautiful ideas I've found.
Needless to say, our church foyer makeover budget is quite limited so I kept cost in mind when choosing these ideas and pictures of the church foyers you'll see below.
Design Ideas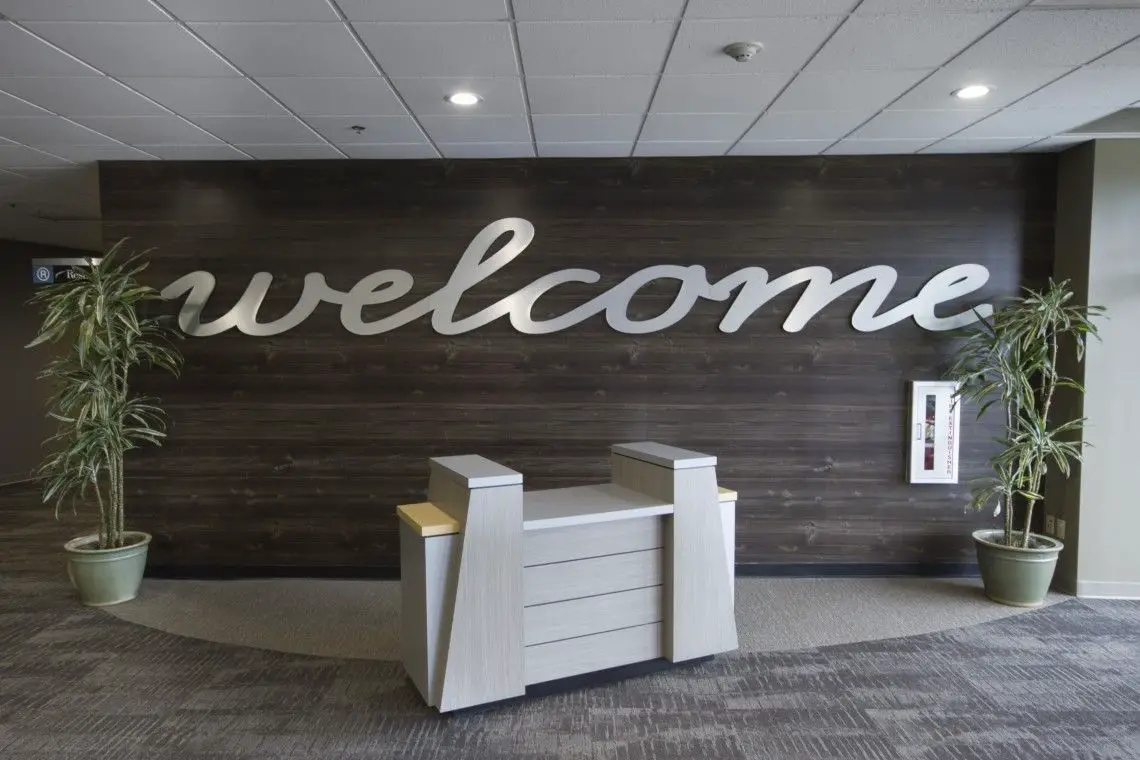 If I had to pick one overall aesthetic for our small church foyer, it would be this design and decorating idea in the picture above.
To me, it's a great combination of that rustic farmhouse warmth with a touch of modern design.
I think it would be beautiful to walk through our front doors and be greeted with this whole decorating concept.
It's a clean and neat design idea yet it still feels so cozy and welcoming.
Foyer Welcome Area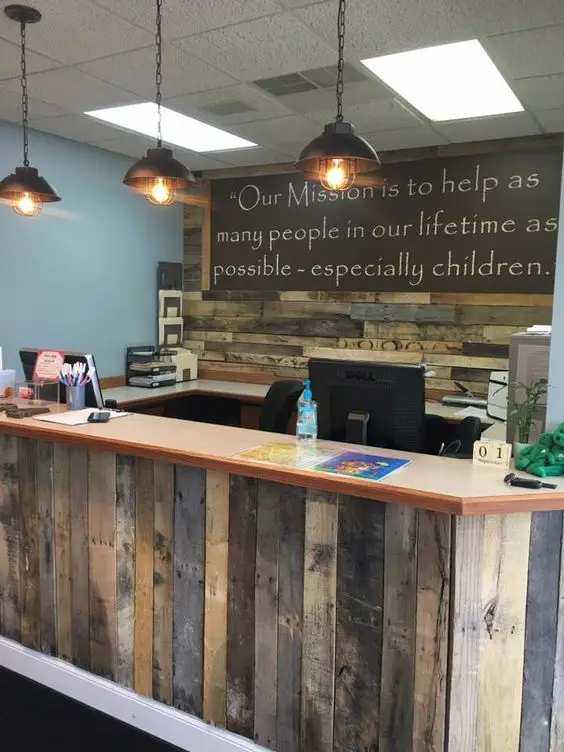 I really like this idea for a welcome area / help info desk type of setup in our church foyer.
Since we're a small SOUTHERN church, the rustic look works (I do like modern church foyer design, but not sure it would work for OUR small church).
I've also been looking for bulletin board ideas for that space…
Here's some creative ideas I've found: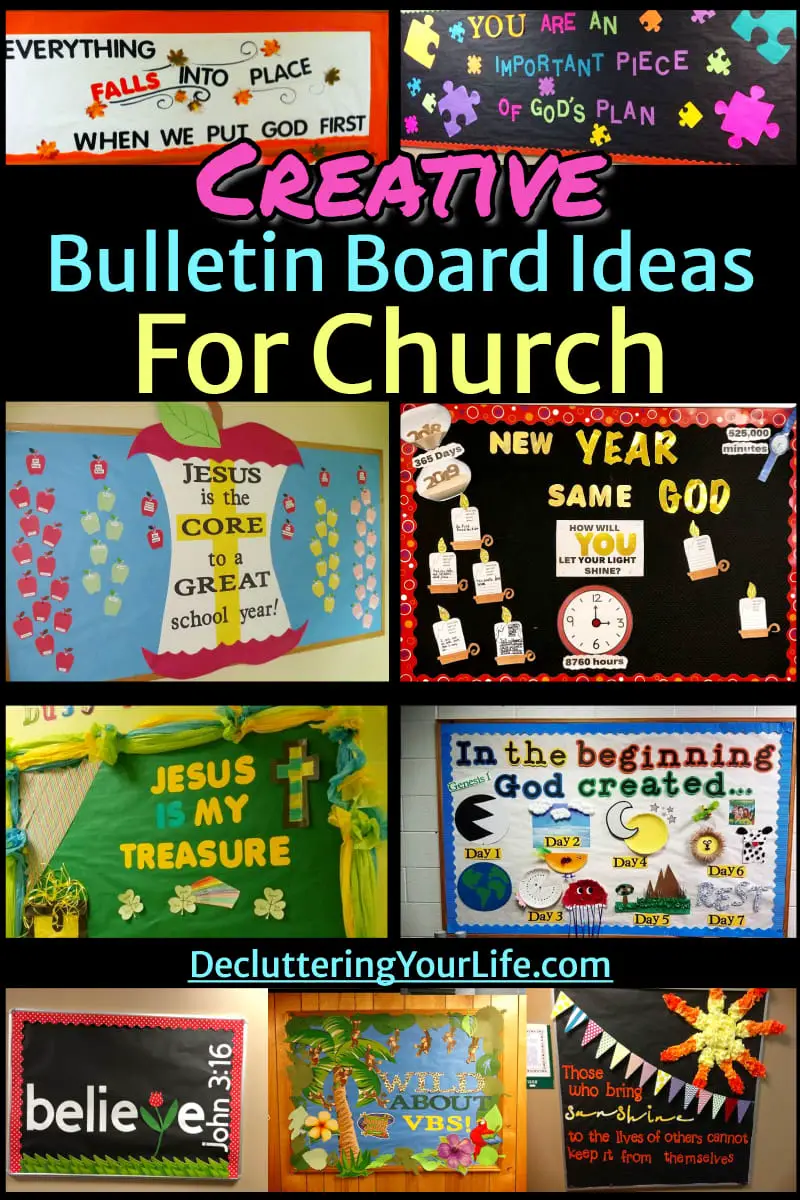 Foyer Wall Idea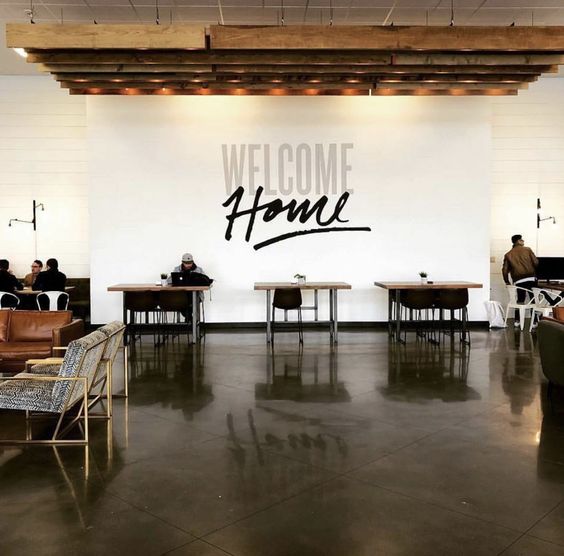 Now the church in the picture above is MUCH bigger than mine (our church crowd isn't nearly that big), but I really love the decorating idea for the foyer wall.
In fact, I think that wall decorating idea would look beautiful on the entryway wall of the next idea.
Church Hallway Ideas
Our small church foyer has a lobby area and hallways that lead off of that area – so, naturally, I also wanted to find church hallway decorating ideas that would work in our fellowship hall and church entryway.
Small Entryway Foyer Decorating and Interior Design Ideas – Church Foyer Ideas — Let's take a look at some small entryway ideas for the foyer in your church, house or apartment. These are beautiful DIY entry … read more
14 Church Lobby Décor Ideas (Warmly Welcome Guests!) – Church Wall Décor by Wallartion — 1. Ephesians 2:8 Art Vinyl Wall Decal by WildEyesSigns. 1. Ephesians 2 8 Art Vinyl Wall Decal – Church Lobby Decor Ideas… read more
Church Fellowship Hall Decor Using Scripture Decals – A collection of bible verses and informational display ideas for use in your churches fellowship hall. We offer a large collection of signage and wall stencil … read more
Lobby Coffee Bar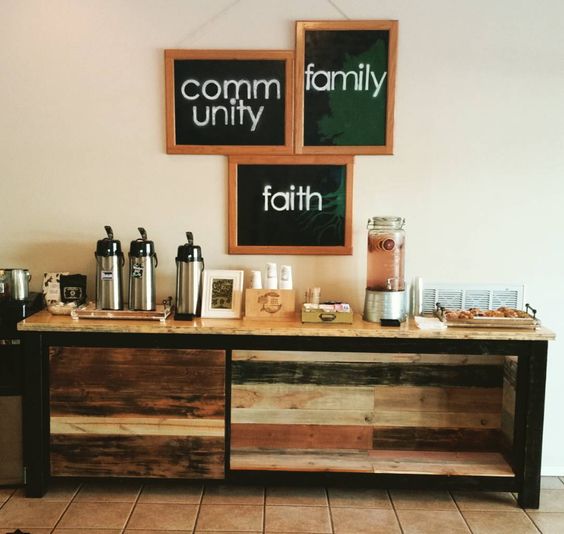 I really like this idea of having a small coffee bar set up in our church foyer.
I'm not nuts about the cabinet that is in the picture above, but I like the overall concept.
Plus, nothing says "Welcome!" more than the smell of fresh coffee!
I think the wall decor idea from above would tie it all together perfectly.
Foyer Seating Area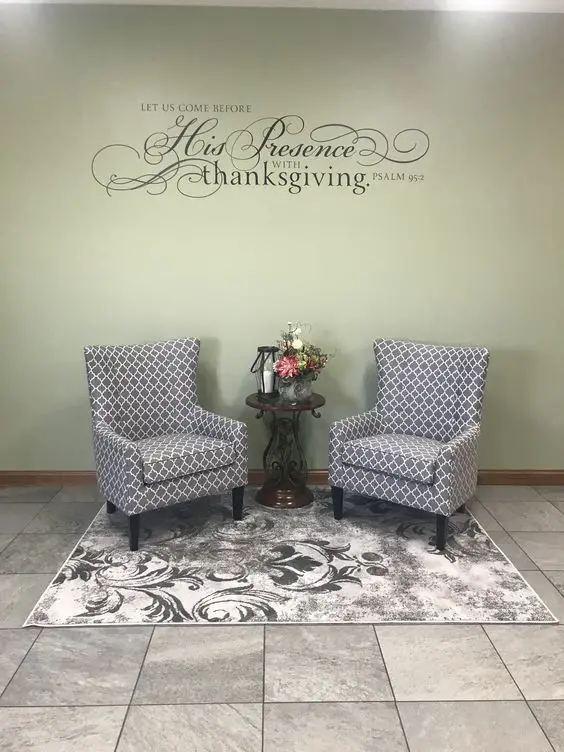 This small church has a pretty little sitting area in their foyer, and I like the overall design of it.
Not 100% all about the design choices, but I like the idea of a small "conversation area" in our church lobby.
Lobby Decor Idea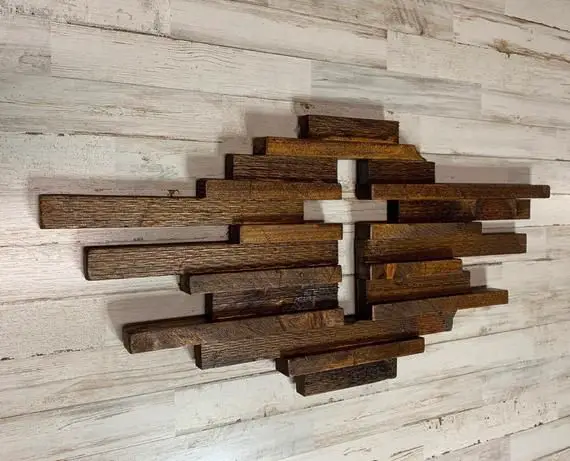 There is something about this church lobby wall decor idea that I just love – such a simple decorating idea, but just so perfect (in my opinion).
The pallet wood style wall is gorgeous, but that cross – LOVE IT.
That is an idea for our church foyer that we can totally do on a budget.
Decorations Ideas
There are so many beautiful and affordable decorating ideas for church lobbies and foyer entryways!
Here are some more church decorations and decor ideas I've found that I think are lovely!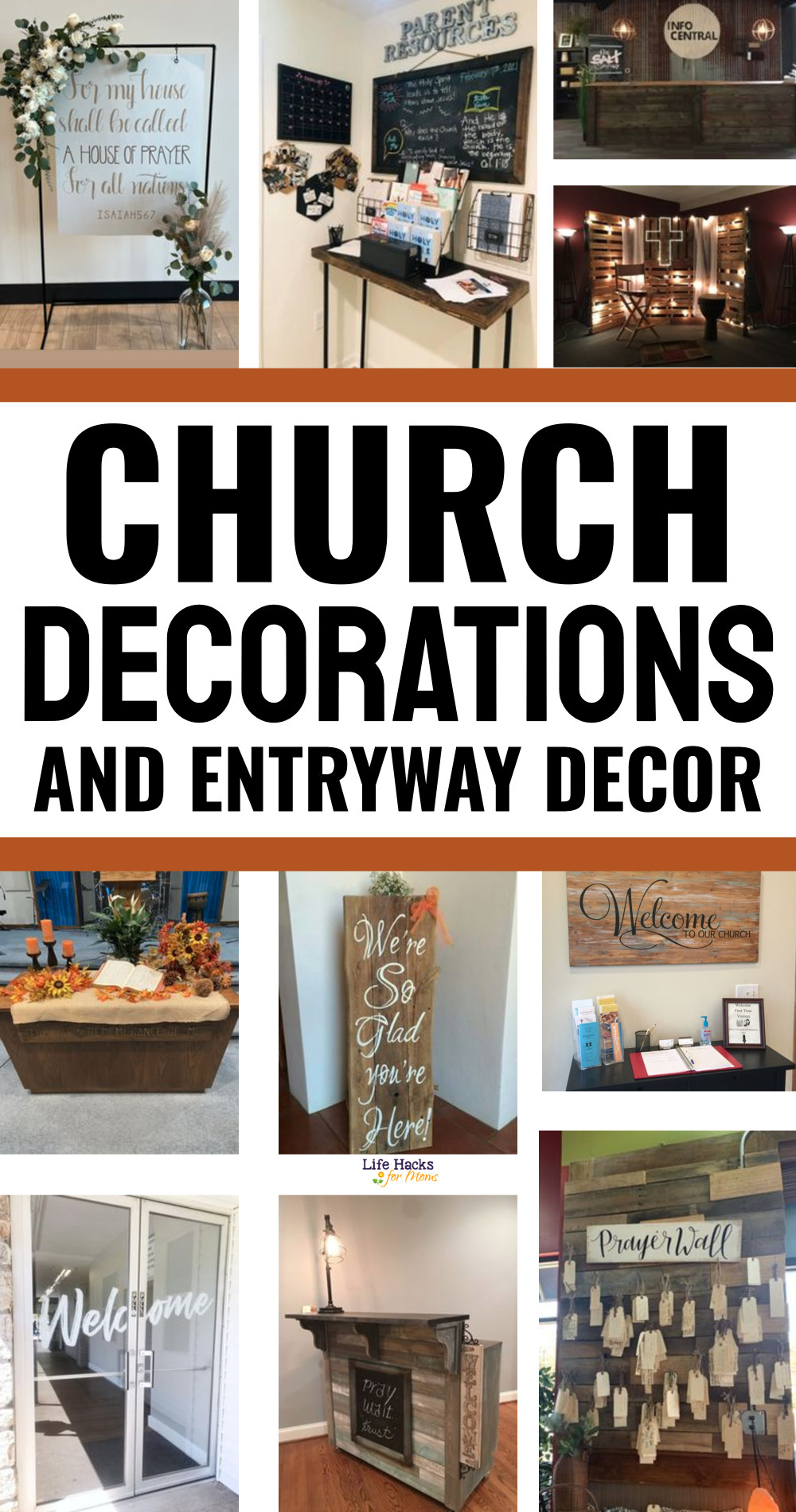 note: I'll be updating this page with more ideas as I find them.
Turns out, really good church foyer ideas are tough to find.
Miss Anything?
Go back to the top of: ==>> Church Foyer Ideas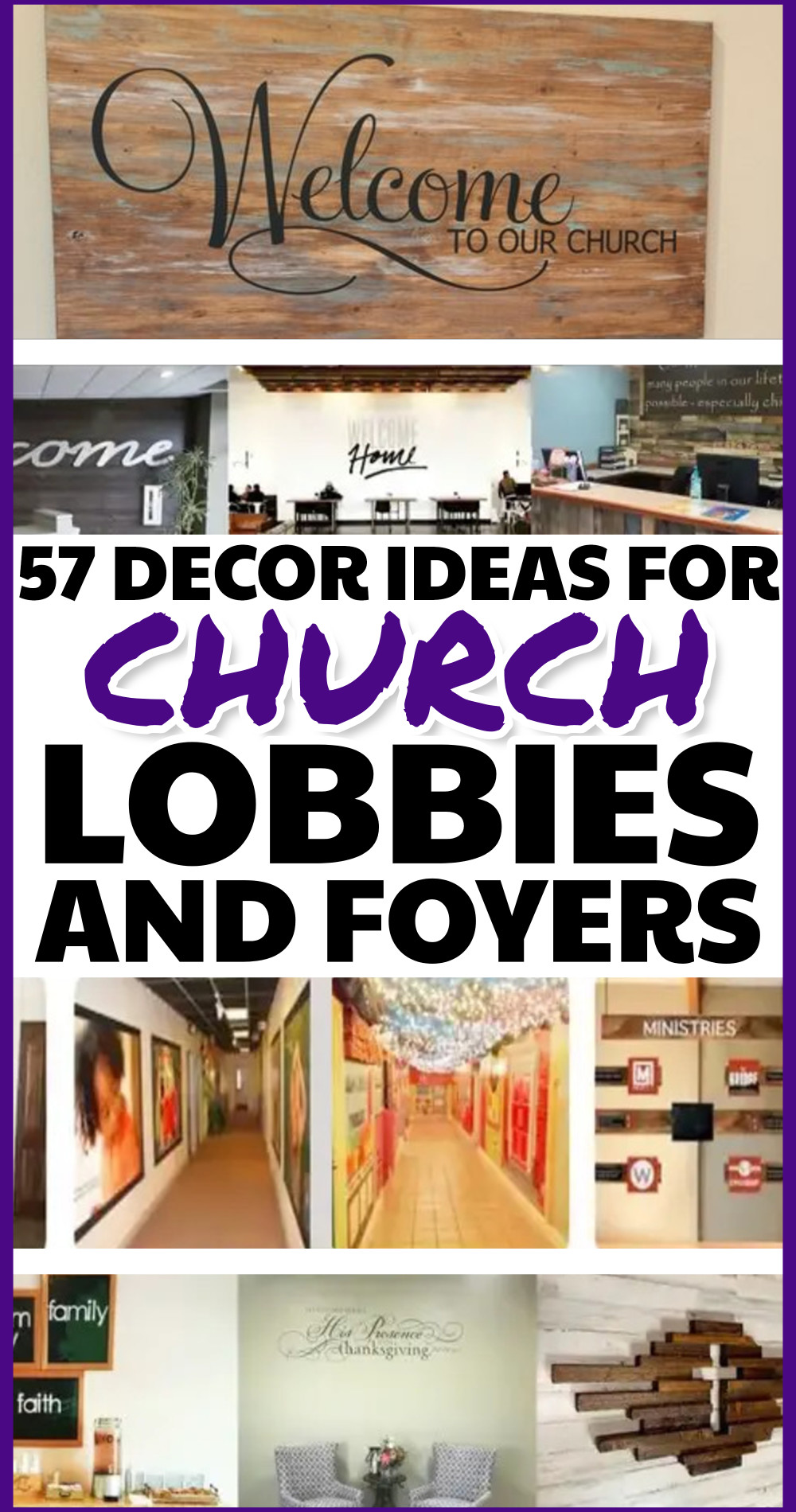 Go back to a specific section:
More Ideas For Church:
What To Read Next: