---
Spring Bulletin Board Ideas, Unique Borders, Decorations and Printables For ANY Classroom, library or church – from early childhood classrooms on up.
Cute and unique Spring bulletin board ideas and bulletin board printables and handmade decorations for April and May – end of the year bulletin board ideas too!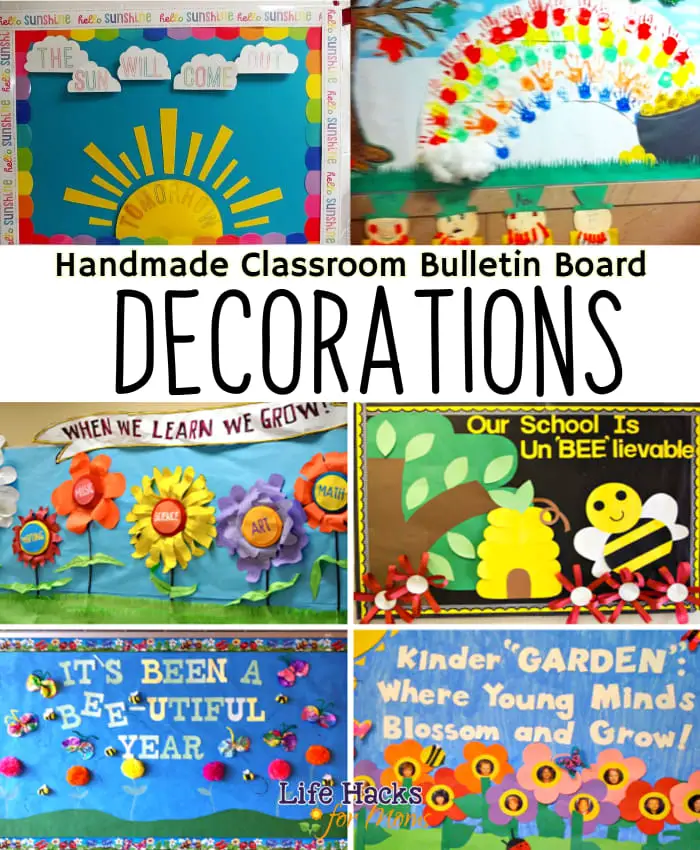 Welcome to Life Hacks for Moms - we hope you enjoy all our tips and tricks for busy moms! Please note that we use affiliate links and ads to generate income at no cost to you.
---
Bulletin Board Decorations
From preschool to elementary, these Spring bulletin board decoration ideas and printables will be perfect in YOUR classroom.
Like this super cute handmade butterfly tree bulletin board: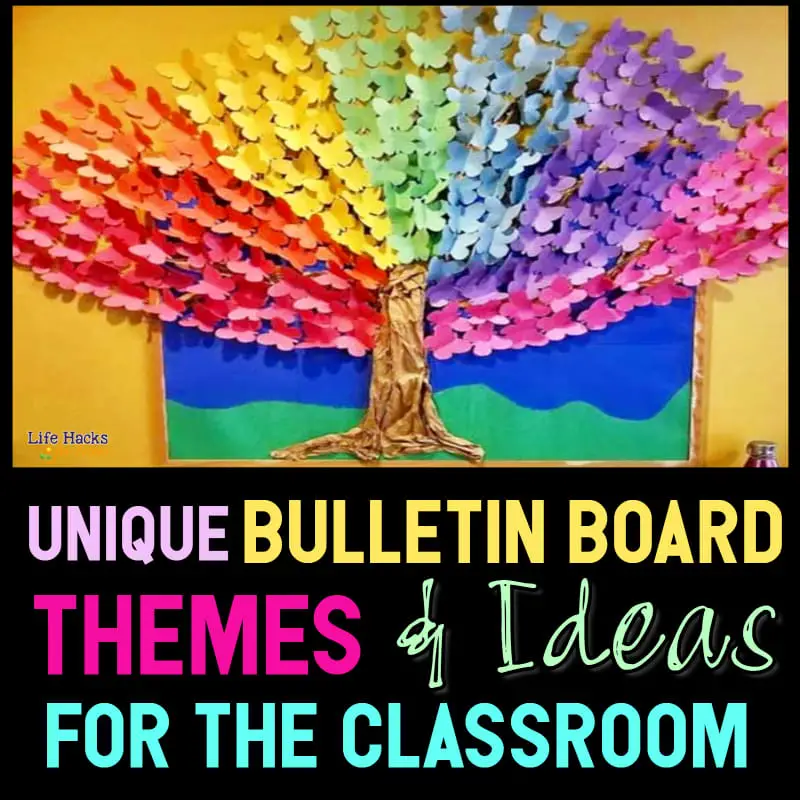 Unique bulletin board ideas and decorating themes for April Showers, May Flowers, Spring birthdays, end of the year… and more!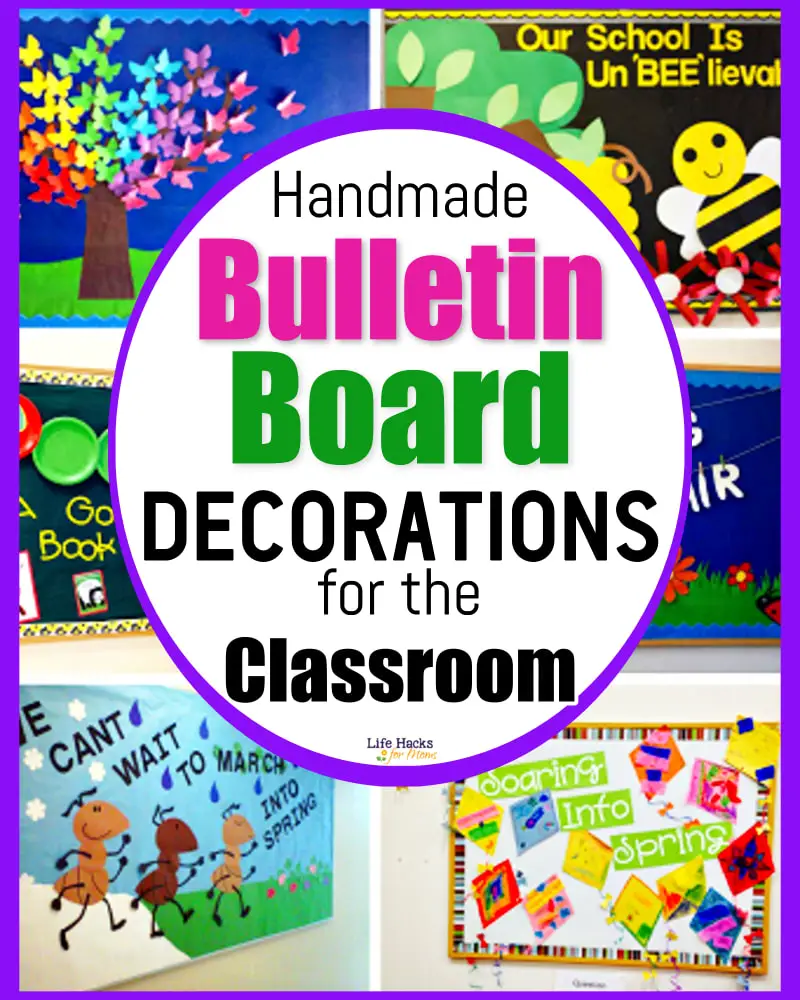 Here's the printable Spring bulletin board ideas you'll find below that you can print and use right away or use as inspiration for your own handmade classroom bulletin board decorations:
Spring Classroom Board Ideas:
Spring Bulletin Board Ideas & Pictures
Spring Bulletin Board Decorating Pack
Printable Spring Bulletin Board Borders
Kindness Theme Spring Bulletin Board Printables
Spring Birthdays Bulletin Board Printables
Hello Spring! Printable Bulletin Board Set
May Bulletin Board Printables
Spring Flowers Bulletin Board Borders
May Birthdays Bulletin Board Calendar Printables
End of The School Year Bulletin Board Ideas
 Rainbow Pencils DecorationsSee It Here Rainbow Bulletin Board BorderSee It Here Be The Reason DecorationsSee It Here Today Is a Great Day DecorationsSee It Here 4-Seasons Decorating KitSee It Here Change the World KitSee It Here Confetti Bulletin Board BorderSee It Here Motivational Bulletin Board BorderSee It Here
For The Library
Here are some of my favorite Spring bulletin board ideas for the library – I just love school library display ideas and sayings that encourage and reward READING: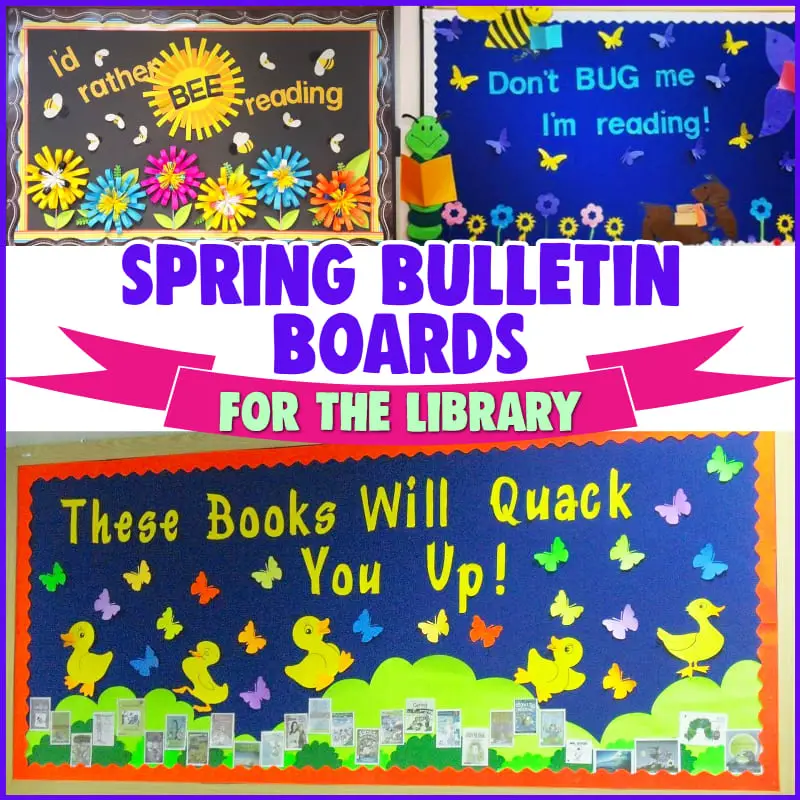 My favorite of those library board ideas above is the "Don't BUG me, I'm reading" – what a cute way to incorporate reading AND learning about BUGS.
For Church
If you're looking for some creative Spring bulletin board ideas for church, Sunday school, daycare or preschool Prek classroom, here are some unique ideas for your boards or walls – Easter ideas too!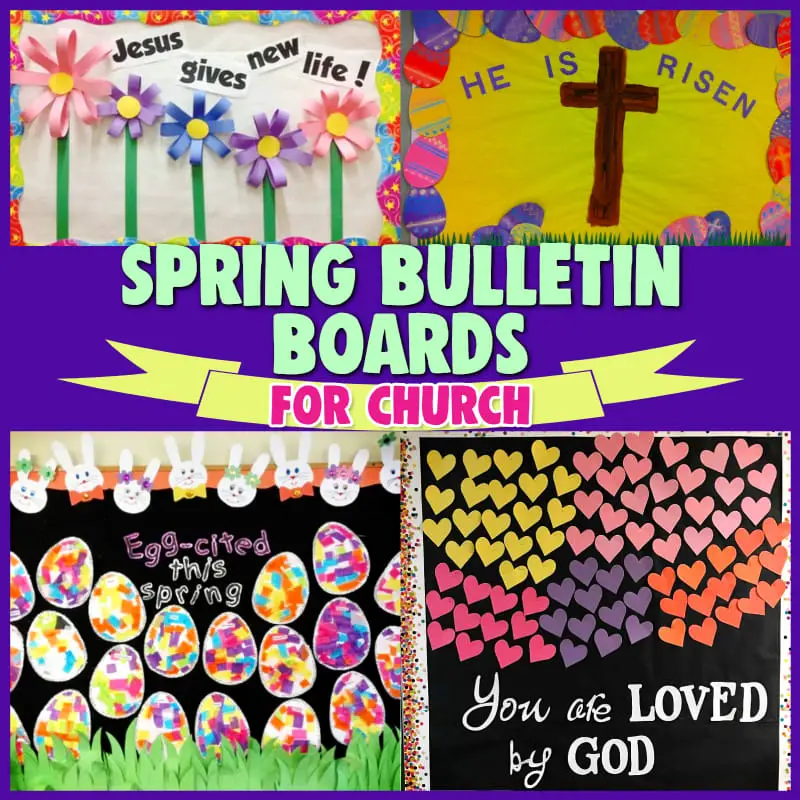 Spring Birthday Bulletin Board Chart
Here's such a cute classroom bulletin board birthday chart that is perfect for all the Spring birthdays in your classroom.
Just look how cute it is!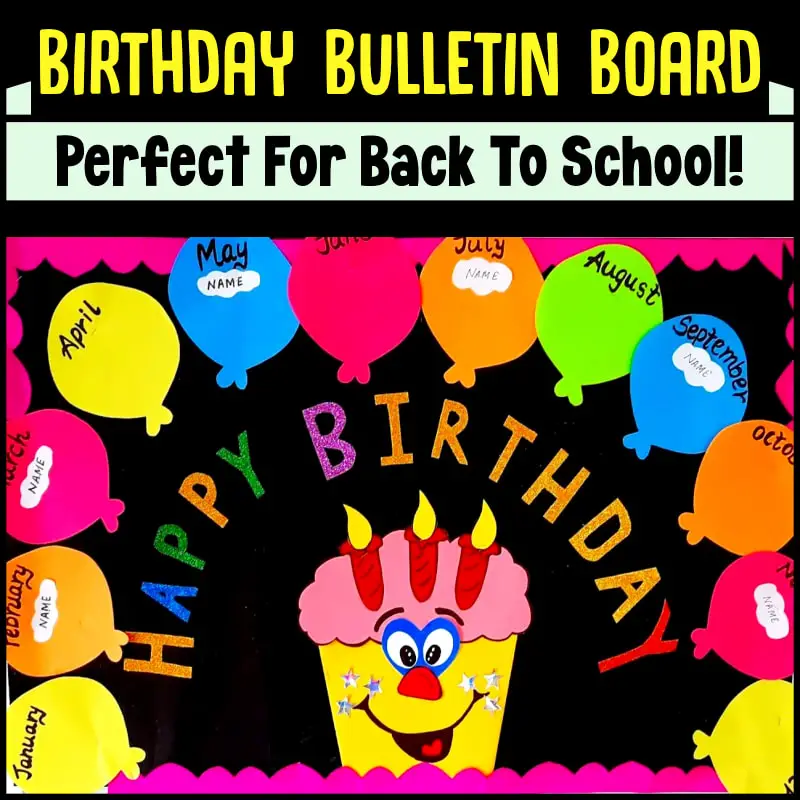 I think it would be a adorable and welcoming elementary school classroom bulletin board to welcome students back to school when they see THEIR name on the birthday board chart, too!
Here's how to make it:
May Bulletin Board Ideas
If you want a UNIQUE theme idea for your Springtime bulletin board, did you know that there are many unusual 'holidays' in Spring?
For example, other than Easter and Mother's Day, Memorial Day and graduation, these unusual holidays are unique May bulletin board ideas for your classroom that other something new to learn about and explore.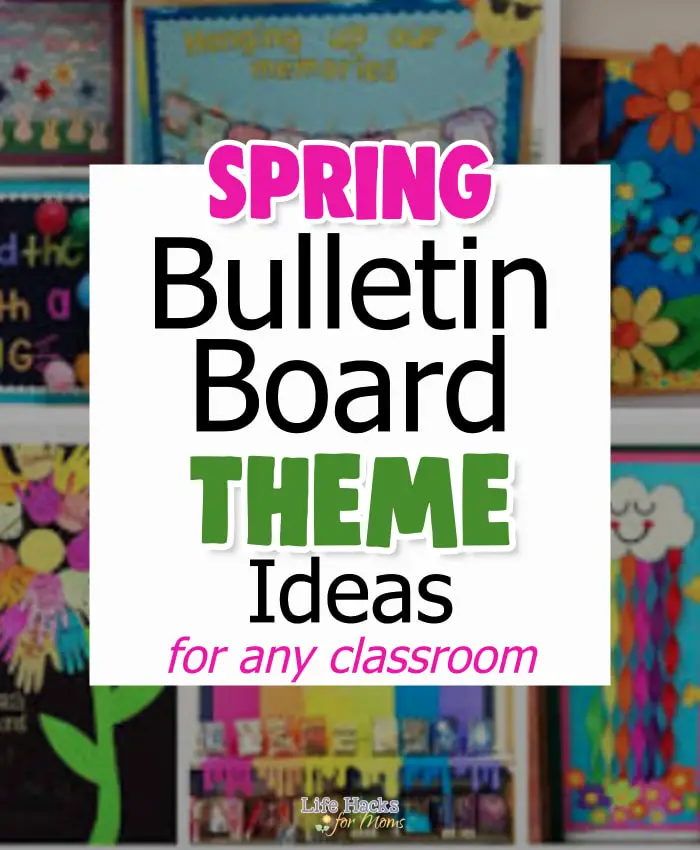 National Teacher Day
Star Wars Day
International Firefighter's Day
Cinco de Mayo
Cartoonists Day
No Homework Day (yes, it's a thing… it's May 6th this year)
Join Hands Day
Mother Ocean Day
Limerick Day
Drawing Day
World Baking Day
International Museum Day
Endangered Species Day
Sherlock Holmes Day
Paper Airplane Day
Memorial Day
Printables & Ideas
 Spring Bulletin Board Ideas✅ See This Spring Bulletin Board Decorating Ideas✅ See This Bulletin Board Printable Borders✅ See This Spring Bulletin Board Printables✅ See This Spring Birthdays Bulletin Boards✅ See This Hello Spring Bulletin Board Printables✅ See This May Bulletin Board Printables✅ See This Spring Flowers Bulletin Board Border✅ See This May Birthdays Bulletin Board Printables✅ See This End Of School Year Bulletin Board Ideas For The Classroom✅ See This
Miss Anything?
Go back to the top of:
==>> Unique Bulletin Board Ideas For Spring
Go back to a specific section:
Picky Eaters?
Cooking On a BUDGET?
Try These EASY Weeknight Meals