---
Let's take a look at some creative designs, church information bulletin board ideas and pictures that are perfect for event notices, welcome bulletin boards, homecoming, Awana groups, church library, classrooms, youth groups, for adult ministry groups, etc.
In my opinion, these are the best UNIQUE religious-themed bulletin board ideas and announcement boards for all seasons, and all reasons, in your church.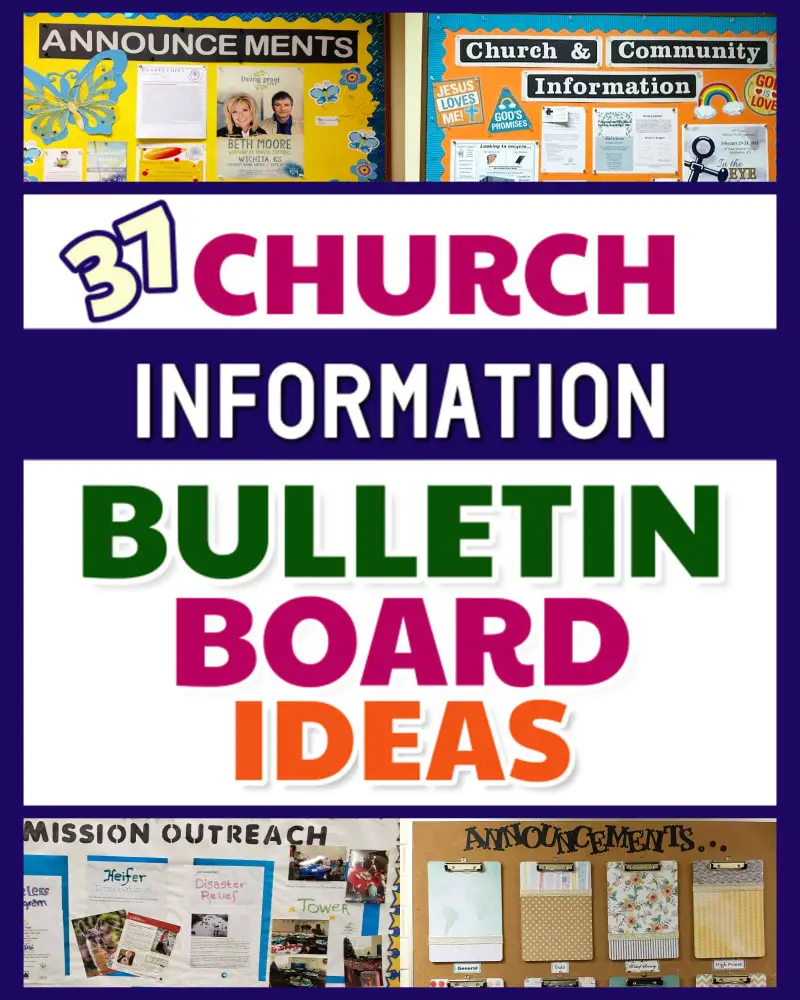 Welcome to Life Hacks for Moms - we hope you enjoy all our tips and tricks for busy moms! Please note that we use affiliate links and ads to generate income at no cost to you.
---
Bulletin Board Ideas For Church
I recently told you we are decorating the small foyer in our church, so now we need some creative church information board ideas for all our needs throughout the year.
Basically, I want to create an Information Station bulletin board plus notice and event information boards on our walls and in our hallways.
Here are some of the best religious bulletin board borders and EASY church bulletin board ideas I've found that would would perfectly for us.
Hope they help you, too!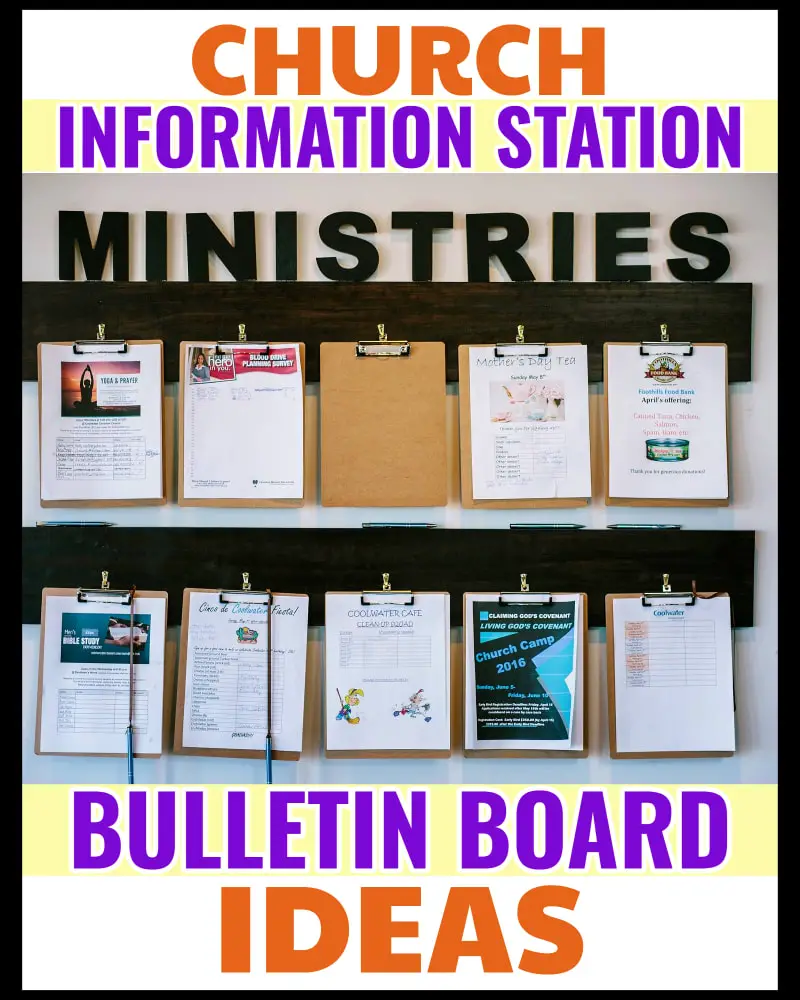 Our church has SO much information we need to share with our congregation.
Everything from our next church supper or our VERY popular Tricky Tray fundraisers, to our annual Easter raffle and Easter potluck to ALL the other potluck meals we have.
Plus, we need notice boards for our Preschool and children's ministry, Bible School, adult Men's and Women's groups… and THEN for all the Holidays and special events.
 Sunday School bulletin board decorating set✅ I Found It Here cute bulletin board for the Preschool classroom✅ I Found It Here
I'm tellin' ya, it's a LOT of information and announcements to share and it's a LOT of work keeping all the information boards updated and current.
If you're in this same situation and you're wondering what to PUT on a church bulletin board, here are some free and CREATIVE bulletin ideas for you to try.
Tip:
These 2 pages below were super helpful with some very creative and unique ideas:
✅ Pictures & Tips
If YOU are in charge of decorating the bulletin boards at your church, here are some tips to really make them "pop" and get the attention they need so the info ON your bulletin board is actually READ.
Keep Your Church Bulletin Board SIMPLE-See 37 Pictures Below – Whether it's bulletin boards for the adults or the children's ministry, designing a creative and effective information bulletin board does NOT have to be hard. Keep it simple, yet make sure it is attention-getting.
Know Your Audience – The 37 church information bulletin board pictures below are creative yet the designs are specific for the audience you're passing information to.
Location is EVERYTHING – Place boards in key areas. In my church, there is one at the front entrance, one outside the music office, and several in a common meeting area. Locating bulletin boards in various areas increases the chances of them being viewed. Your church may allocate different boards to different committees.
Use Branding – Does your church have a logo or photo that is used often? If so, make this image part of your branding. Using consistent lettering supports this branding. Your branding may include one color or a specific color combination.
Choose value topics – These topics include the church calendar, announcements, volunteer opportunities, forthcoming courses, support groups, members in the news, and conference information. Value topics invite viewing and reading.
Don't forget bulletin board BORDERS – Whether it's Christmas lights, or yellow ribbon, or something colorful and handmade – attractive borders are attention grabbers that invite reading and viewing. Be on the lookout for borders and store them in see-through shoe boxes.
Use a good background to make it POP – Covering the background of the bulletin board gives you a chance to add color and pattern. You have a host of options: gift wrap, brown paper, cotton fabric, burlap, felt, plastic table cloths, colored paper, and more. The cover should enhance the design.
Give your design dimension – Bulletin boards with three-dimensional features get attention fast. For example, you may glue photos to small sponges and tack the sponges to the board. This makes the photos pop out from the background.
Create "Grabber" headlines – Coming up with catchy headlines and titles is hard work and that's why newspapers have people who specialize in this. The title is your main message, so think about it before you create the display. If there are any writers in your congregation they may be willing to write headlines.
Encourage Interaction PICTURES BELOW – This is the most important element of church bulletin board designs. For example, use the bulletin board ideas on this page to see ways to get your information board noticed. SouthSide would draw attention by making their boards more interactive which I think is really smart.
Alrighty, let's take a look at some more information bulletin boards ideas for church.
Church Notice Board Idea
Church Welcome Bulletin Board Idea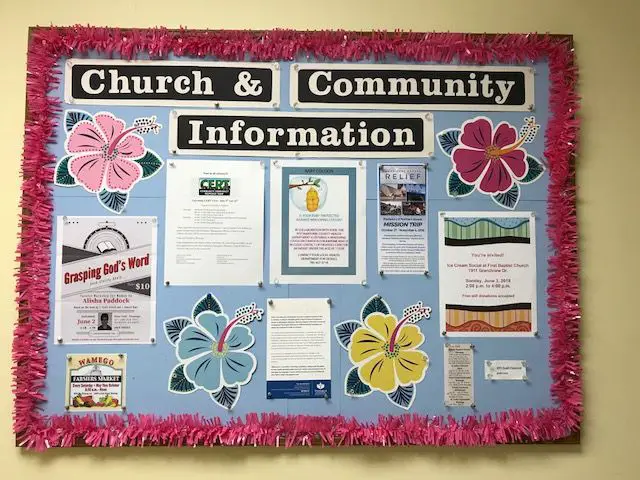 Modern Church Bulletin Board Design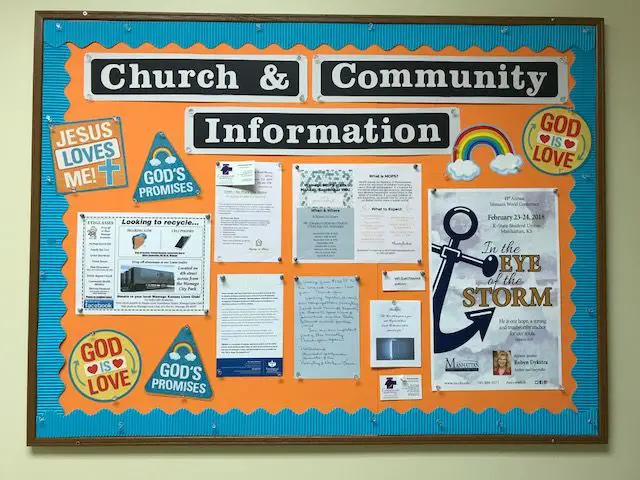 Handmade Church Notice Board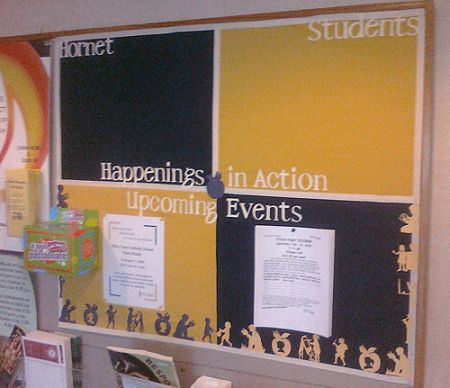 Welcome Bulletin Board Ideas For Church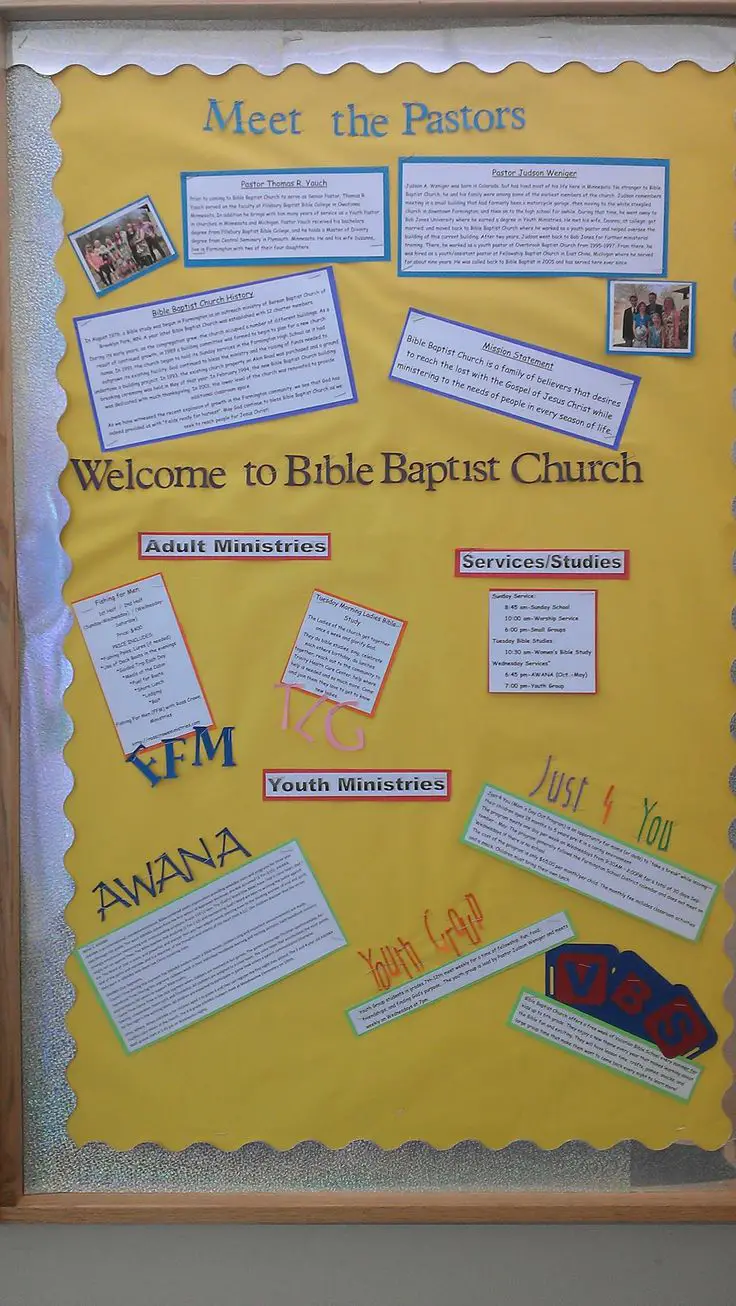 Church Announcement Bulletin Board Idea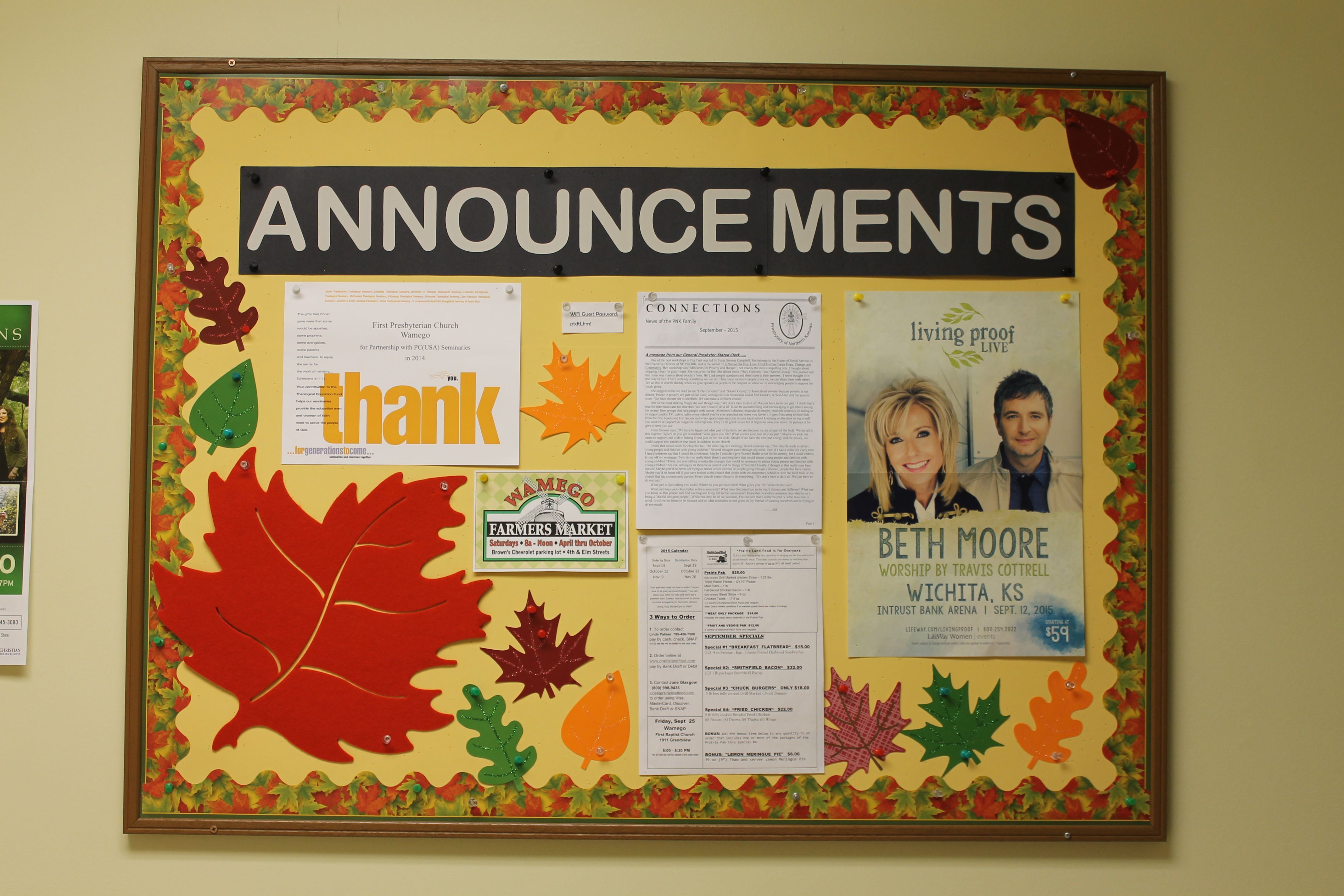 Youth Ministry Bulletin Board Idea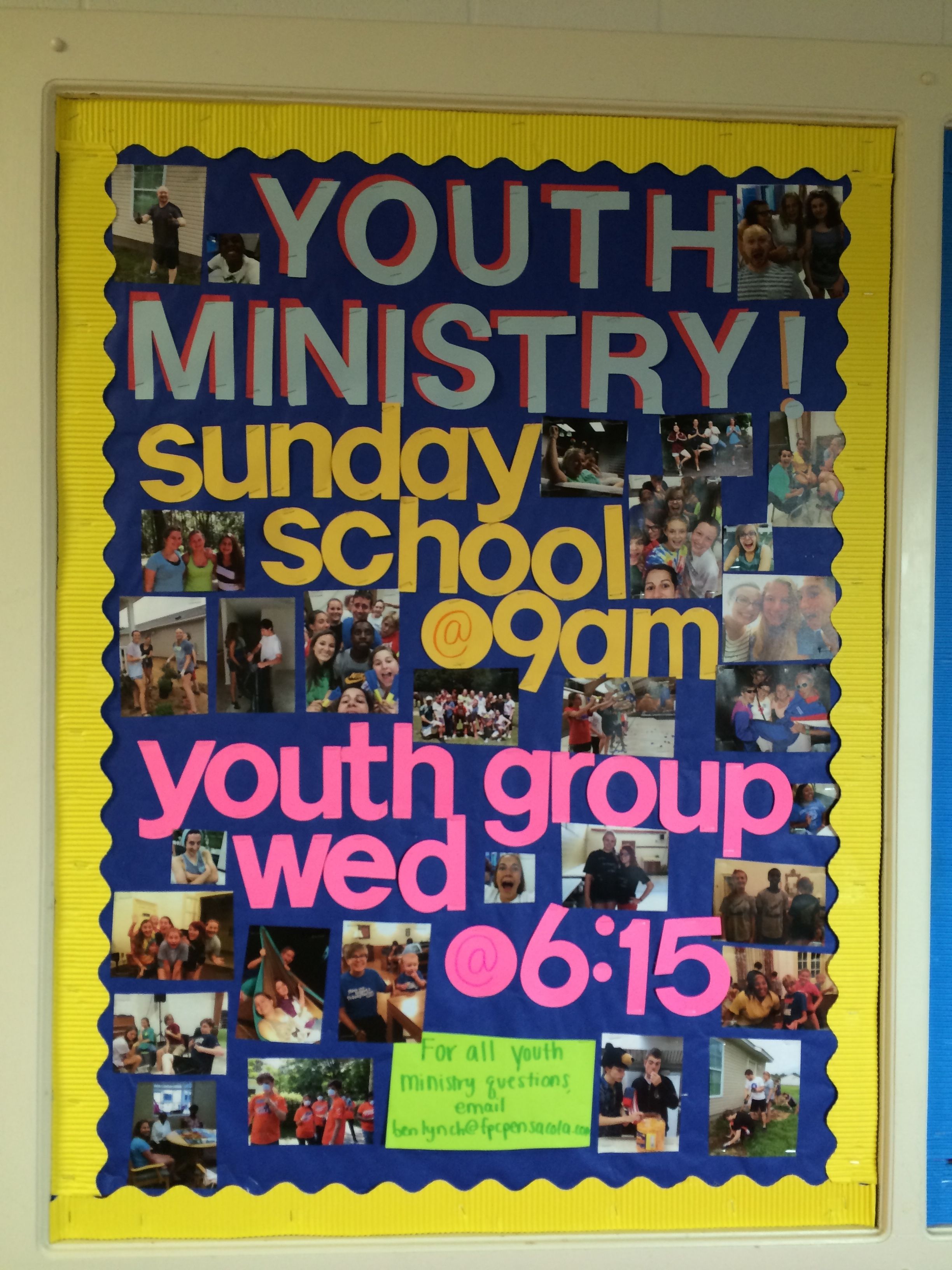 Family Information Board Idea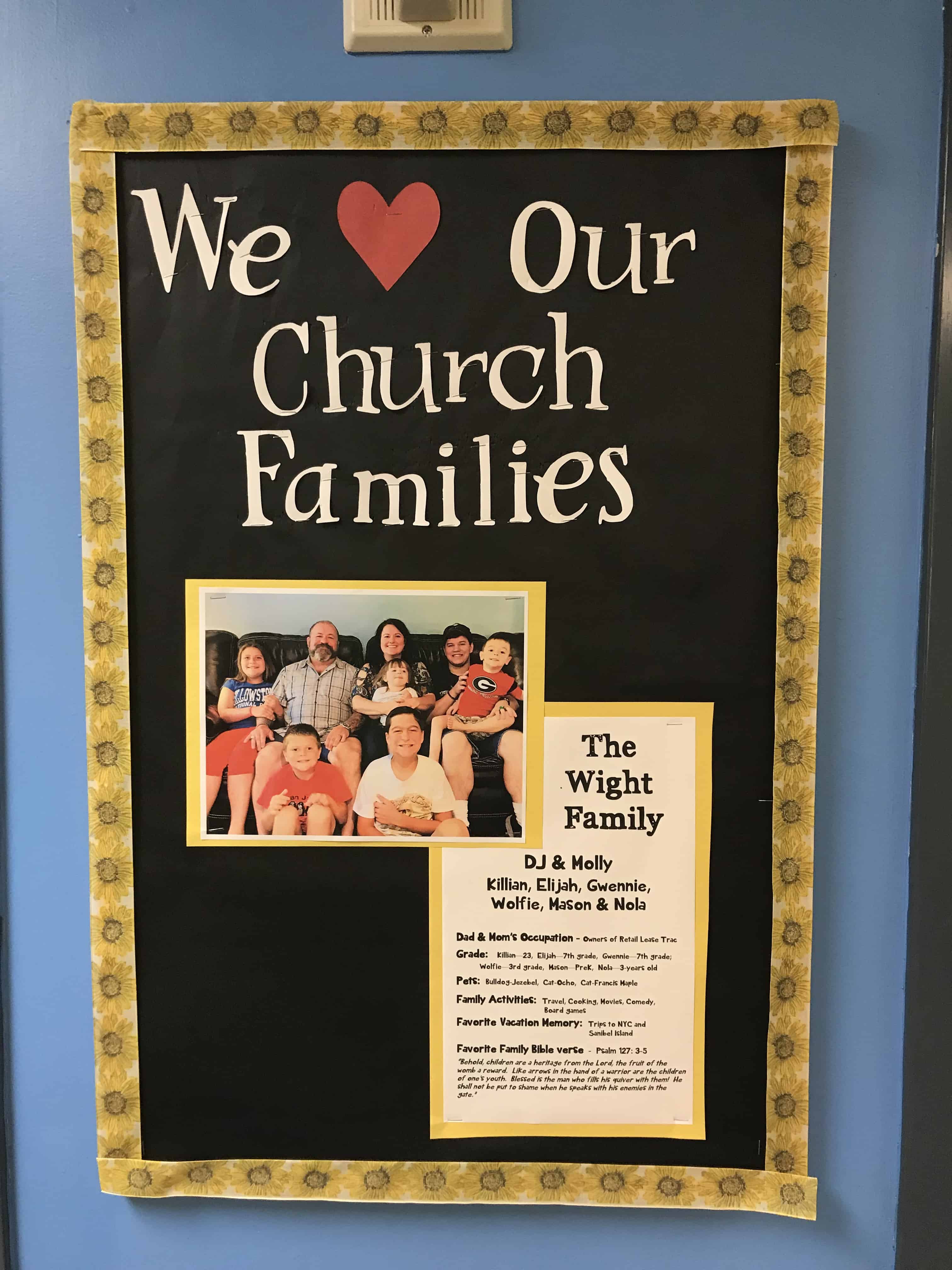 Church Event Information Board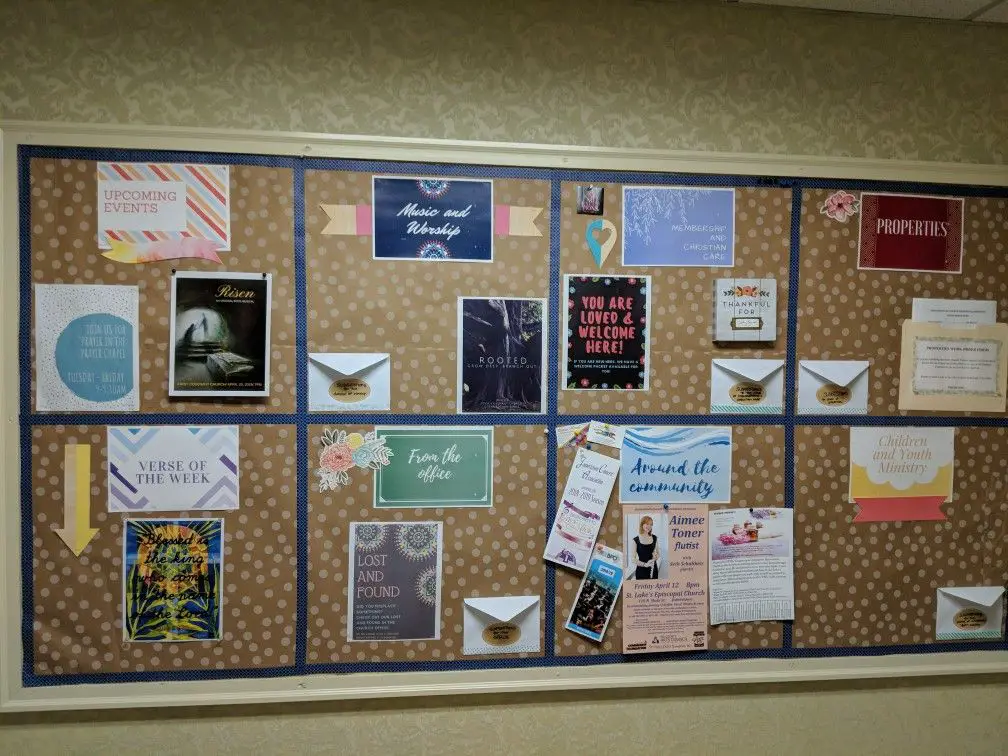 Fall Bulletin Boards for Church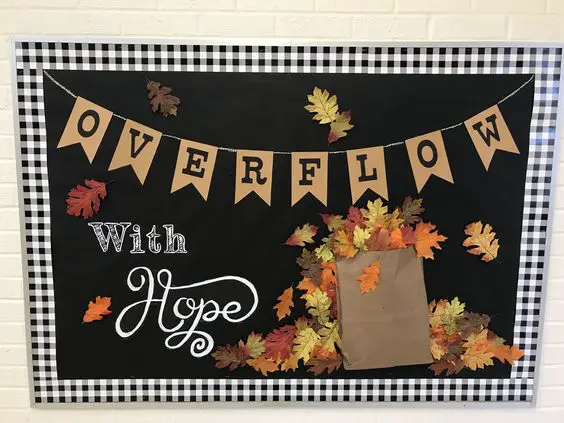 Christmas Christian Bulletin Board Idea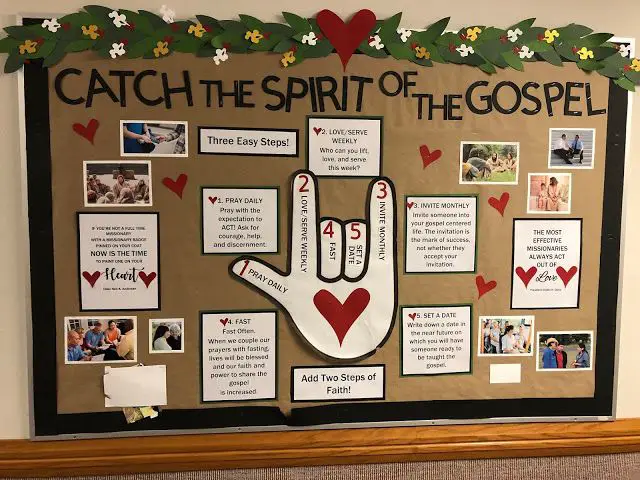 Missions Bulletin Board Idea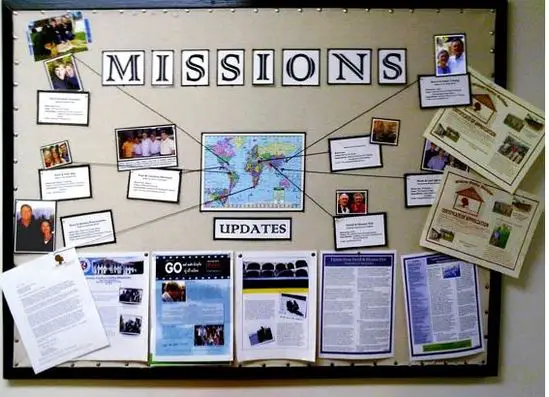 Community Events Bulletin Board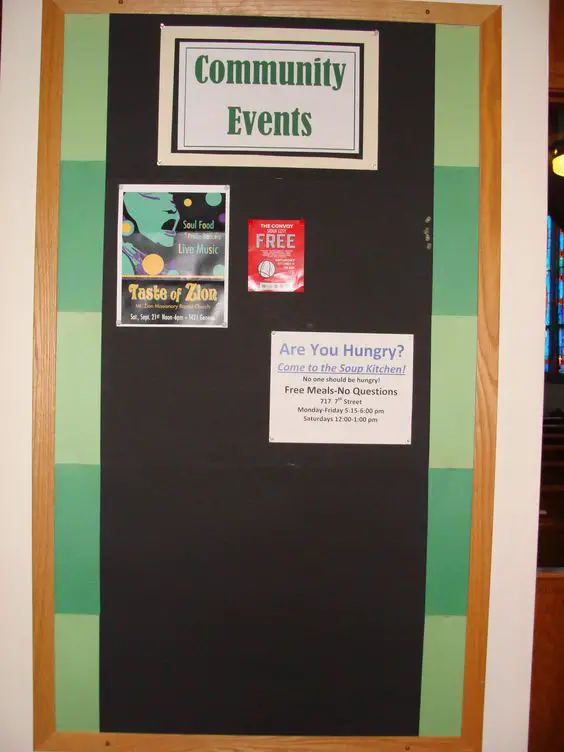 If you've never made an aesthetic bulletin board before, this video below has some great tips, tricks and hacks to do it easier.
Her tip about getting the background paper up is really smart – I always struggle with those big rolls of paper!
Miss Anything?
Go back to the top of: ==>> Church Bulletin Board Ideas
Go back to a specific bulletin board idea:
More Ideas: