---
Cheap and Easy Graduation Open House Food Ideas for a Grad Party Crowd
Are you planning an open house style graduation party and need some easy and AFFORDABLE finger food, appetizer and other grad party food ideas?
Look no further, I've got you covered with my unique and EASY grab and go food ideas for your graduation party right here on this page!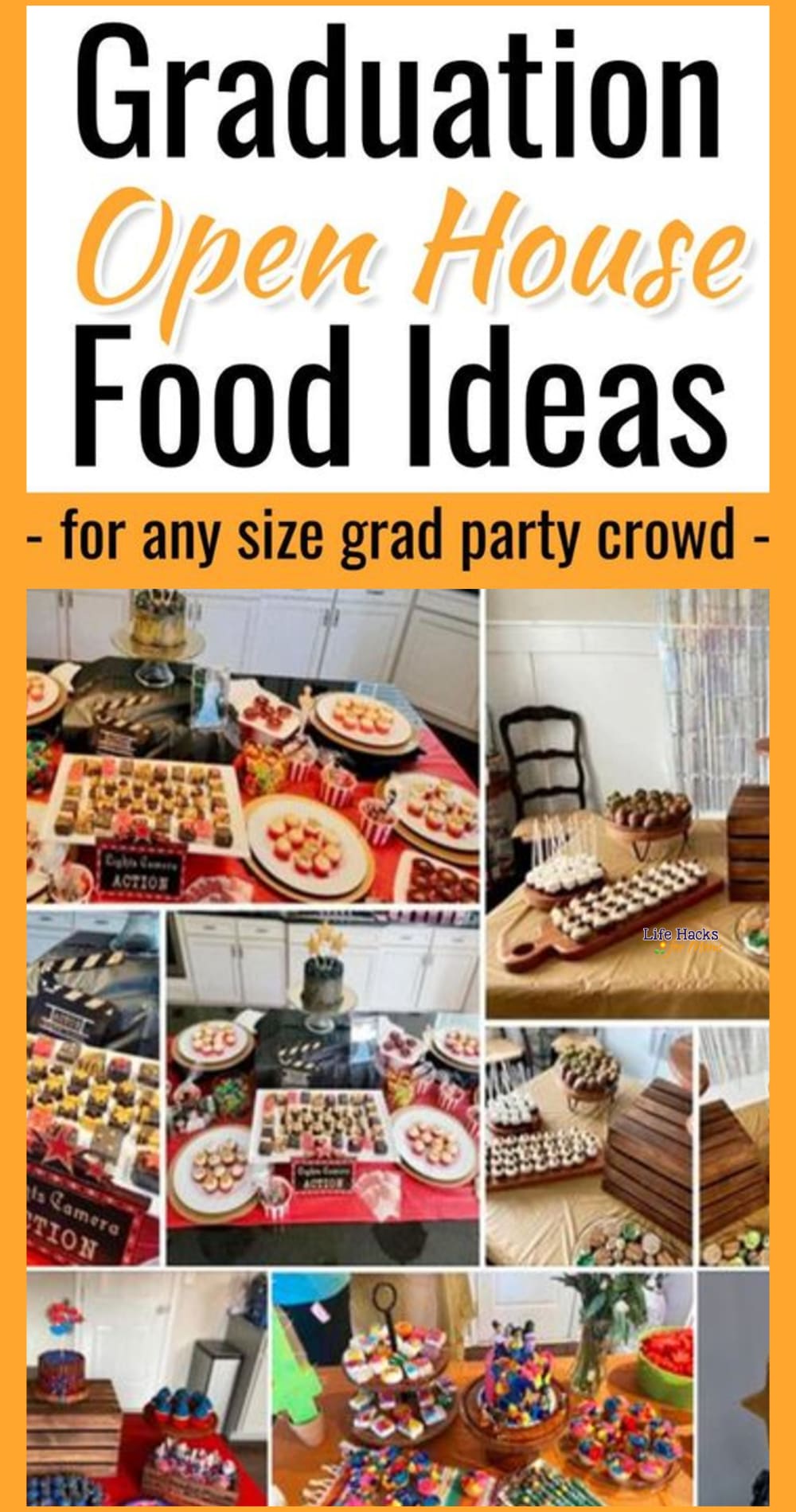 Welcome to Life Hacks for Moms - we hope you enjoy all our tips and tricks for busy moms! Please note that we use affiliate links and ads to generate income at no cost to you.
---
Below you will find the finger foods I am planning for our graduates open house party AND some tips I've learned about planning food for a drop in grad party like this.
Graduation Open House Party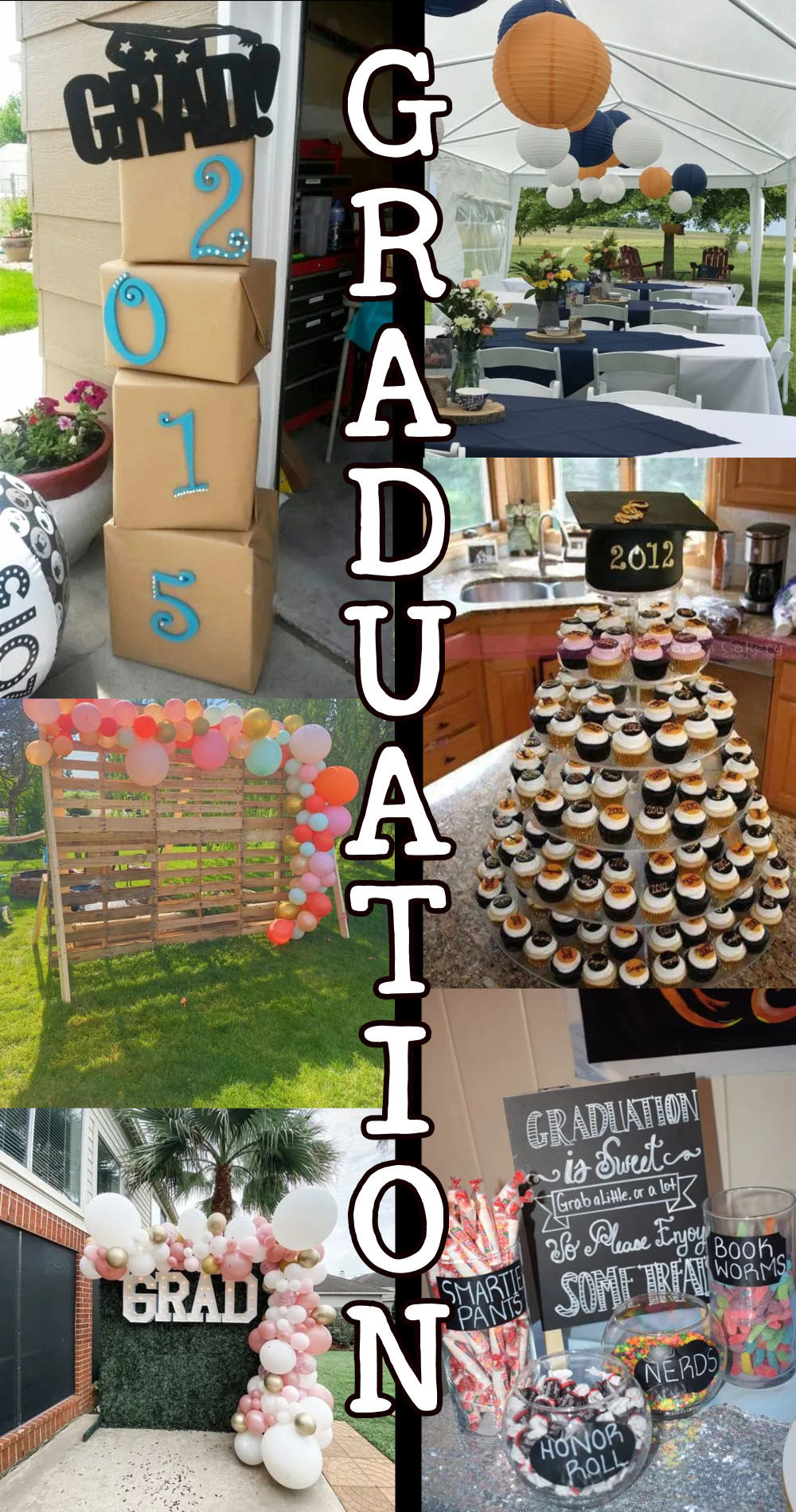 If you're just starting your graduation party planning, you may have heard of the open house party concept, but not quite sure what that means AND what that means to you, the host or hostess.
 2022 Graduation Party Buffet DecorationsGet More Info Graduation Party Decorations For 2022 GradsGet More Info
What Is an Open House Graduation Party?

A graduation open house is a party that you host for the graduate for a specific period of time (very similar to a "Drop In" party or any other type of Open House). Guests are free to come and go as they please during the open house. This type of party ensures that people who have other obligations or are attending other graduation parties can still attend without feeling pressure to be there at a certain time or to stay for a set amount of time.

Graduation season is busy so making it possible for guests to come and go as needed makes it a lot less stressful for those that want to be present to celebrate your graduate, but have many other commitments to fulfill.

Having an Open House type of graduation party also makes it easier for you, the hostess. There's no need to plan an elaborate meal or have any main dishes; you can simply put out finger foods and appetizers for your guests to snack on while they drop in.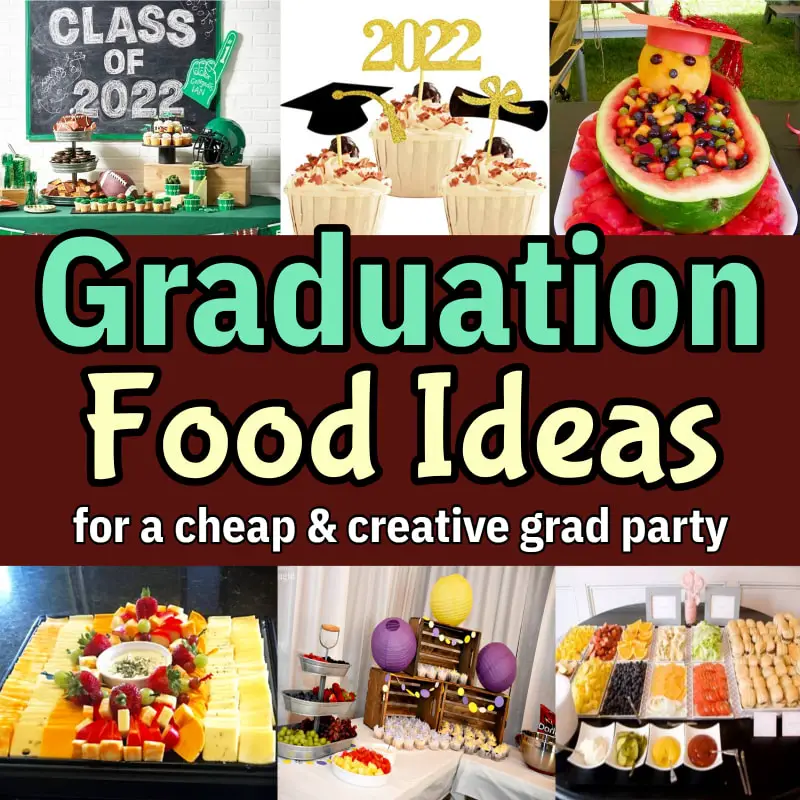 How Do You Plan Simple Food For An Open House Graduation Party?

Since your graduation party will be an open house theme, you will not be requesting RSVPs from your invited guests. Some guests will drop by for a few minutes and eat – others won't eat. Some guests will stay the entire length of the party and will eat the entire time.

That makes planning food for an Open House Graduation Party a bit challenging.

Finger foods, cheap party food platters, toothpick appetizers, grab and go foods and inexpensive snacks set out buffet-style are absolutely your best choice for this type of graduation party!

Those two pages above will give many affordable finger food options to set out for your open house guests.

Just remember, presenting a really nice party food spread does NOT mean it has to be hard and expensive – make it as easy on yourself as possible so YOU can enjoy the day too!
 2022 Graduation Party Decoratiing IdeasGet More Info Grad Party Open House Food Table SuppliesGet More Info
Grad Party Food Tips
Here are 11 tips for planning food for your graduate's open house grad party:
Assume all invited guests will show and plan food amounts according to that number of guests.
For every 10 invited guests, prepare 3 types of finger foods with 20-30 servings of each.
For every 2 hours of your graduation open house party time, plan 5 finger food servings per guest.
Keep in mind that graduates have hungry friends who WILL eat a significant amount.
For each additional hour of party time, have at least 3 finger food servings per guest ready to put out to refill.
Do not put all your open house party food out at once unless your open house is only for 2 hours total.
Skip the fancy, complicated and elegant finger foods – simple finger food ideas work best.
Offer finger foods that are easy to eat without utensils while standing and are not messy.
For every 10 guests, plan to have 2 gallons (or 3 2-liters) of beverages available and ice (see: best party punch recipes).
Make your finger food options well-rounded (ie, meat, fruit, veggies, hot finger foods, cold appetizers, etc)
Serve party food that you and your family like – you will have leftovers.
Graduation Food Ideas
Since you are most likely the parent of the graduate, you have a LOT going on during the whole graduation season.
The last thing you need, or WANT, to be doing is cooking for a crowd.
It is totally ok to BUY your open house finger foods.
You can try these store bought appetizers or these grad party food ideas: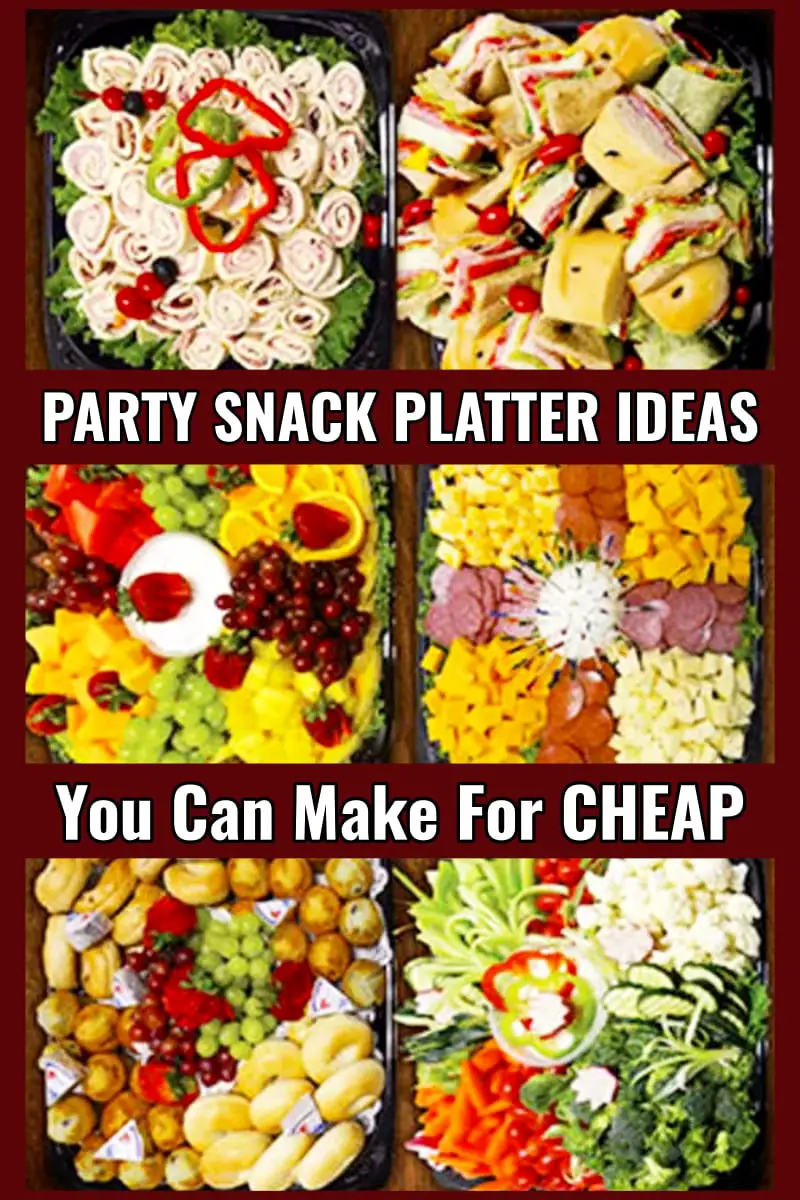 Open House Party Snack Trays – see pictures below
Store Bought Finger Foods – cheap recipe options below
Pinwheel sandwiches – I use this 3-ingredient recipe
Chicken fingers
Meatballs
Fruit trays
Cheese and cracker trays
Chips and dip
Veggie trays
Chicken salad and rolls
Potato wedges
Sub sandwich slices
Sliders
In short, buy party food that people can eat with their fingers while standing and visiting.
If you need help or additional ideas, just stop by the Deli department at your local grocery store. You'll find them very helpful – it's what they do for a living, right?
✅ On a Budget?
There are many options for serving graduation open house party foods on a budget without your party looking cheap or thoughtless.
I've been on a constant search for cheap food for large groups that don't look cheap.
Our youngest is graduating High School this year AND our daughter-in-law is graduating college.
Trust me, I KNOW how expensive graduations can be let alone the additional costs of hosting an open house party for each graduate, too!
Here are some budget-friendly tips for food ideas for your open house party that I am doing for our graduation drop ins – because, you really need grab and go party food ideas for an open house style party.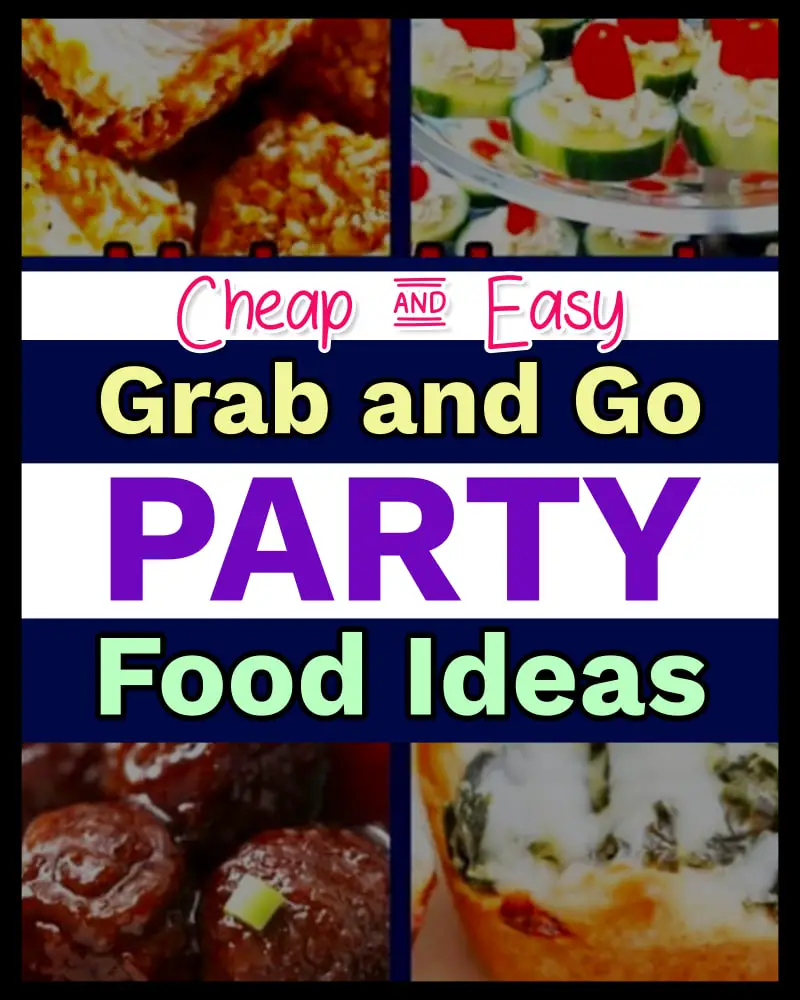 To save money on your finger foods, buy in bulk.
Don't buy frozen or pre-made finger foods from your local grocery store, instead go to your local warehouse store (ie, Sams Club, Costco, etc).
You need a lot of finger foods for a party crowd so you might as well buy bigger packages AND save money.
For example, this super simple 3-ingredient hot finger food option…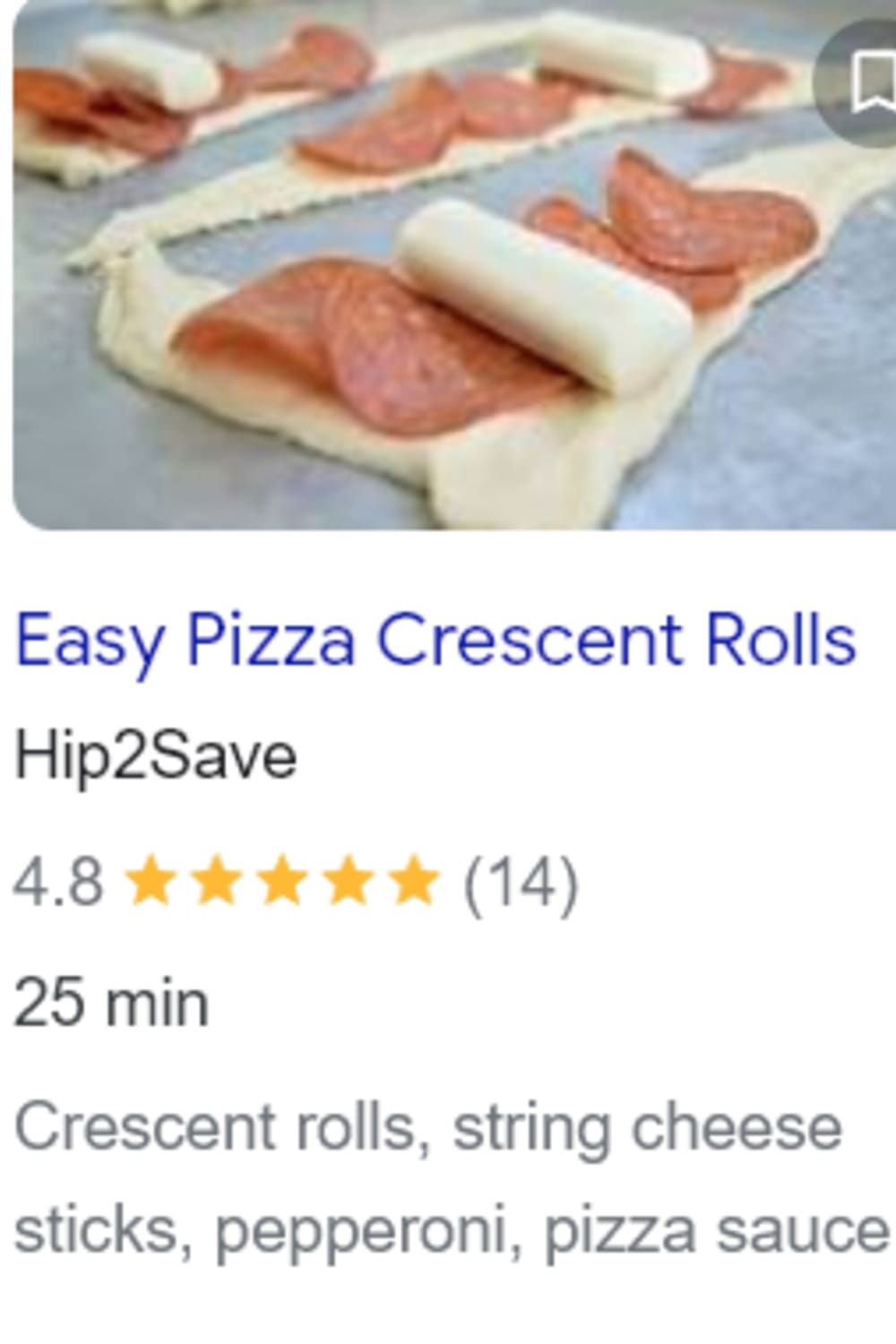 Yep, only 3 ingredients – crescent rolls, pepperoni and string cheese (print the recipe here) – and all can be bought cheaply in bulk at Costco, Sams, etc.
You can also make 2 or 3 different variations of these wrapped finger foods for your open house graduation party.
Not only pepperoni and cheese, but also make ham and cheese and maybe roast beef and cheese.
Easy!
Here are some tips about getting party food on a budget from Costco.
It's ok to ask for help.
If you know of specific friends / relatives that WILL be there and are always willing to help you out, consider asking others to bring something with them.
Yep, you can make your graduation open house a sort of potluck – and that's totally ok.
Here are some easy appetizers to bring to a potluck – consider delegating a few of those ideas.
If anything, you ask others to bring ice, or what they like to drink, etc.
Finger Food Ideas
Here are some other graduation open house finger food ideas I am considering for our graduation parties this year.
Fruit & Cheese Platter –
I like to have healthy finger food options at any party I host, so something like this cheese and fruit platter will be perfect.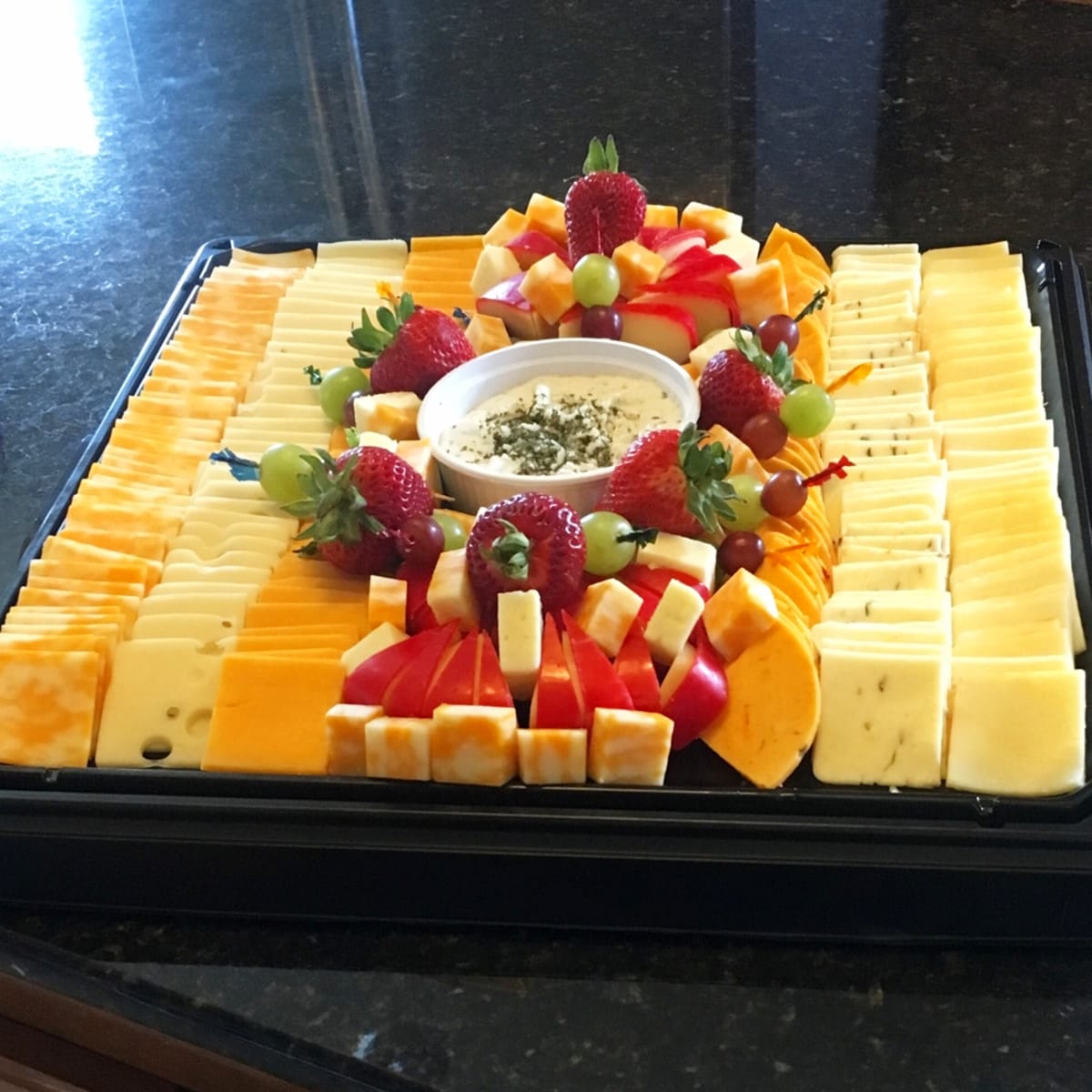 Add a ranch dip and some baskets of crackers and I think it will be a great cold finger food option for our graduation open house guests.
Hot dogs are cheap and can be kept warm for a good amount of time. The "fixins" are also cheap. I think a hot dog bar would be a budget-friendly graduation open house party food idea that everyone will love it.
When it comes to EASY graduation party finger foods, pinwheel roll-ups are your BFF.
Loaded Tater Tot Cups –
Bite sized appetizers and finger foods are the best option for an open house style graduation party and these simple tater tot cups are perfect.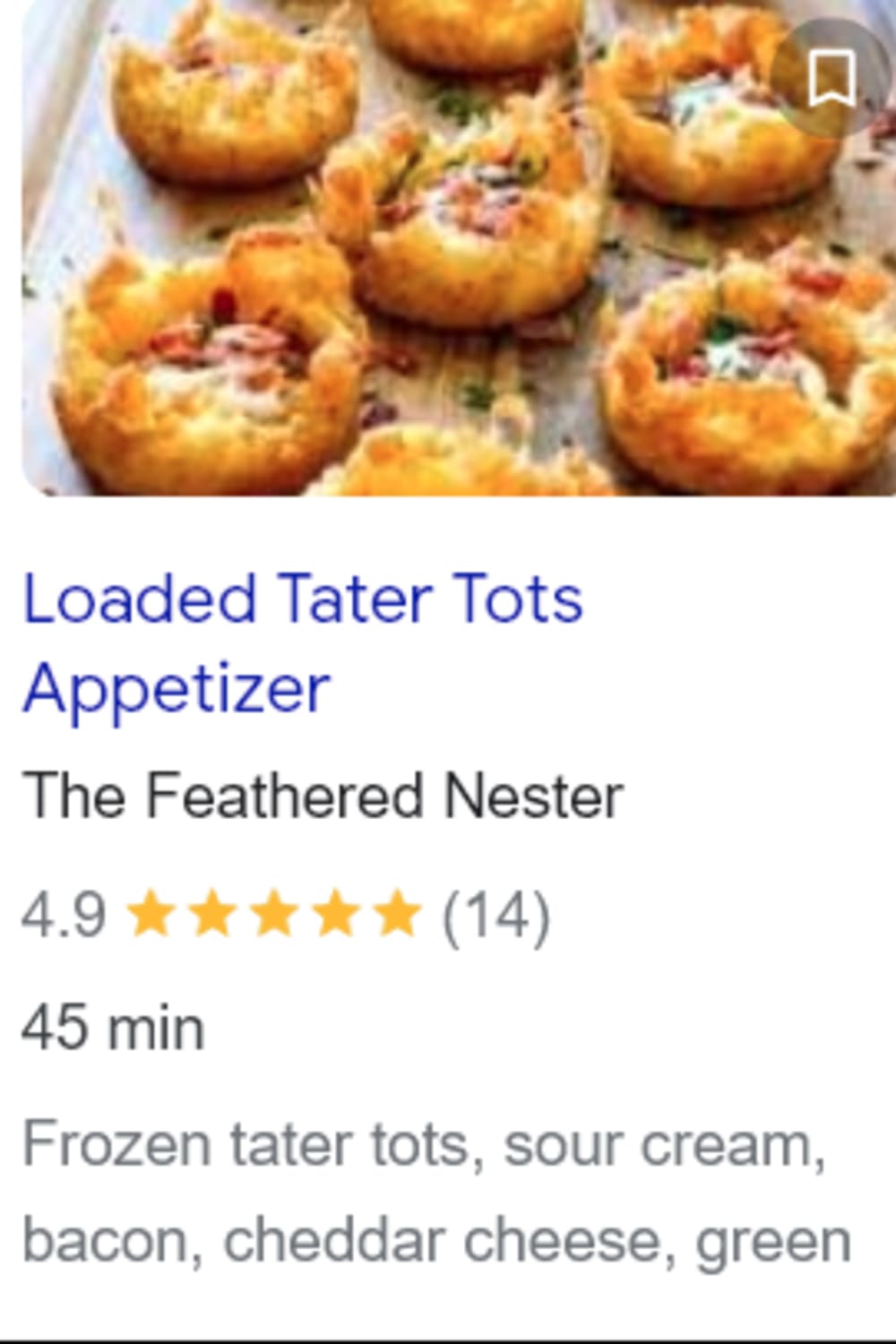 They're easy enough to make – you can print the recipe here.
And we all know, ALL the kids at your graduation open house will LOVE anything with tater tots!
✅ Inexpensive Cold Appetizers –
Lots of super simple 3-ingredient cold appetizers you can make cheaply for any size party crowd.
I love this simple finger food idea! I'm going to buy frozen meatballs in bulk, throw them in my slow cookers mixed with BBQ sauce and jelly. Super easy AND I can make that ahead of time.
Chik-Fil-A –
As I said earlier, our youngest is graduating high school this year and her absolute favorite food in the world is Chik-Fil-A.
Guess what? They make party platters!
They're always hot, fresh and delicious so that is one of the finger food platters we'll be having at her graduation open house.
Hey, a graduation party is all about the graduate, right?
Be sure to serve their favorite foods!
Open House Desserts
As a general rule, the main dessert at a graduation open house party is THE graduation cake or cupcakes.
BUT – if you want some super simple LARGE batch dessert ideas, here are some recipes to consider. They're all super easy and many can be made ahead of time – some are mini desserts you can freeze!
Candy Bar Ideas
Another fun idea for an open house graduation party is setting up a candy bar table with all the various candies having a grad party theme.
Here are some of my favorite grad party candy bar tables and set ups to give you some ideas: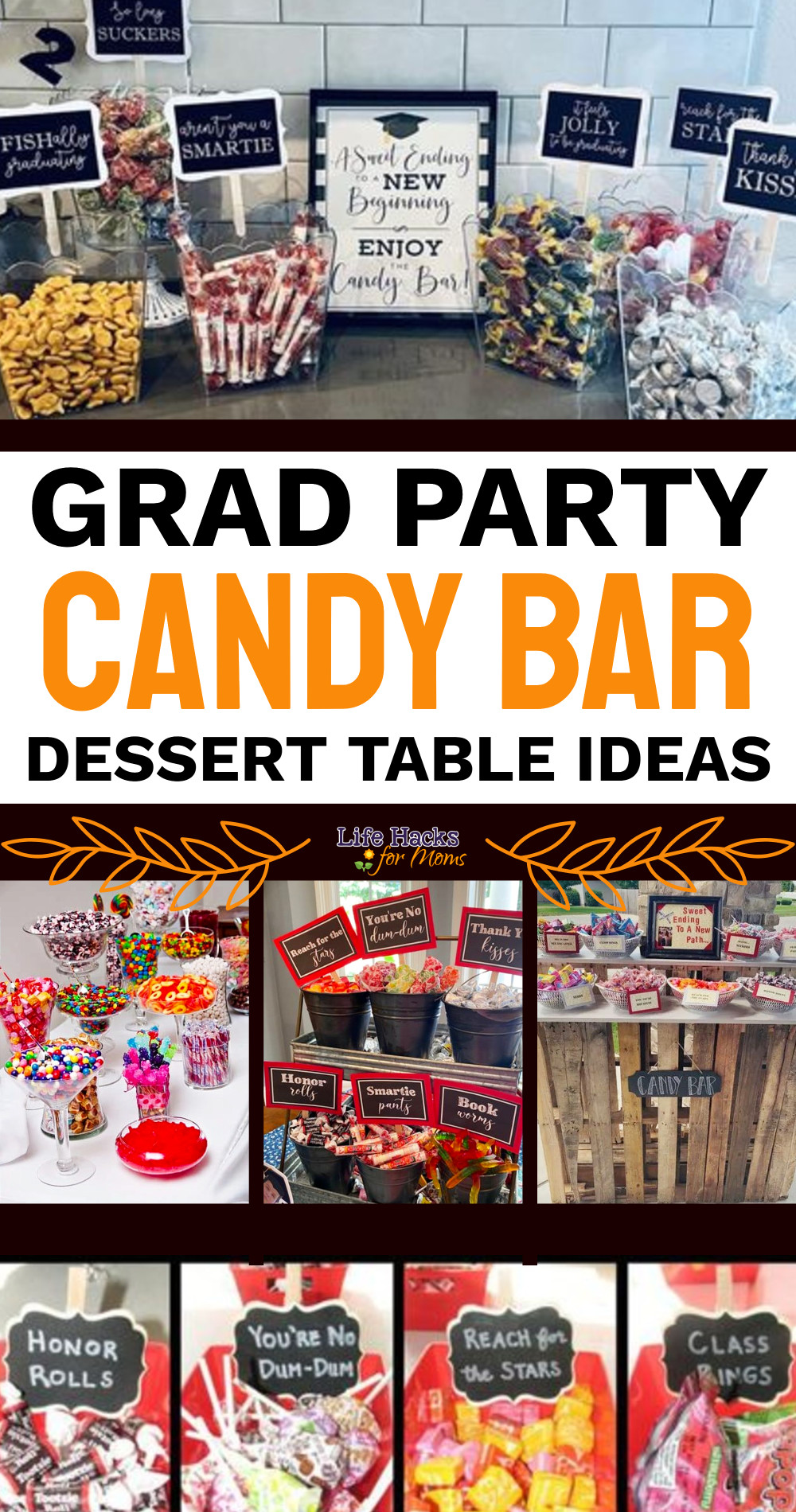 Graduation Party Pictures
Below are some pictures, food table set up ideas and decoration ideas for an open house Graduation party to help with your planning.
Pin For Later?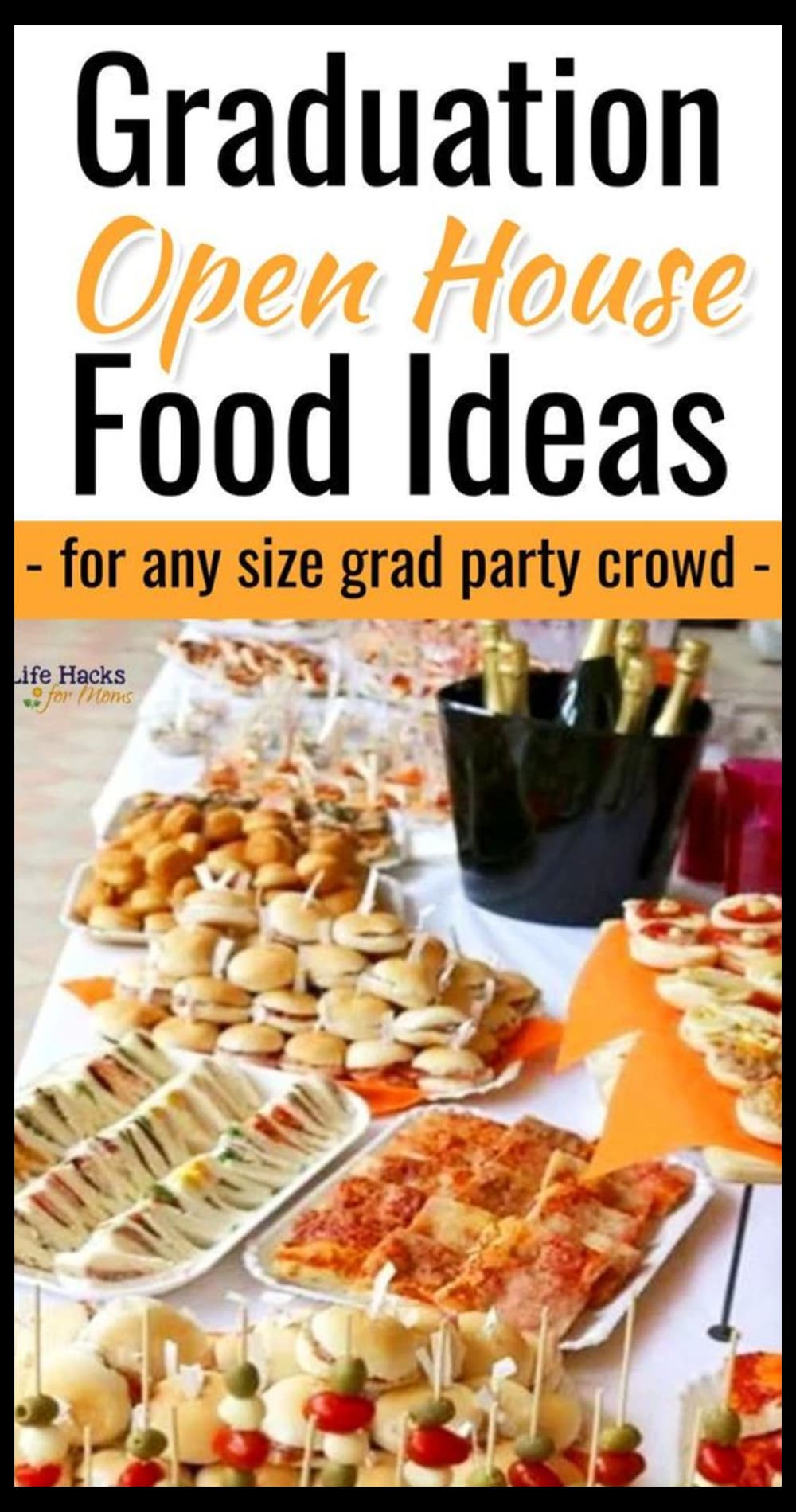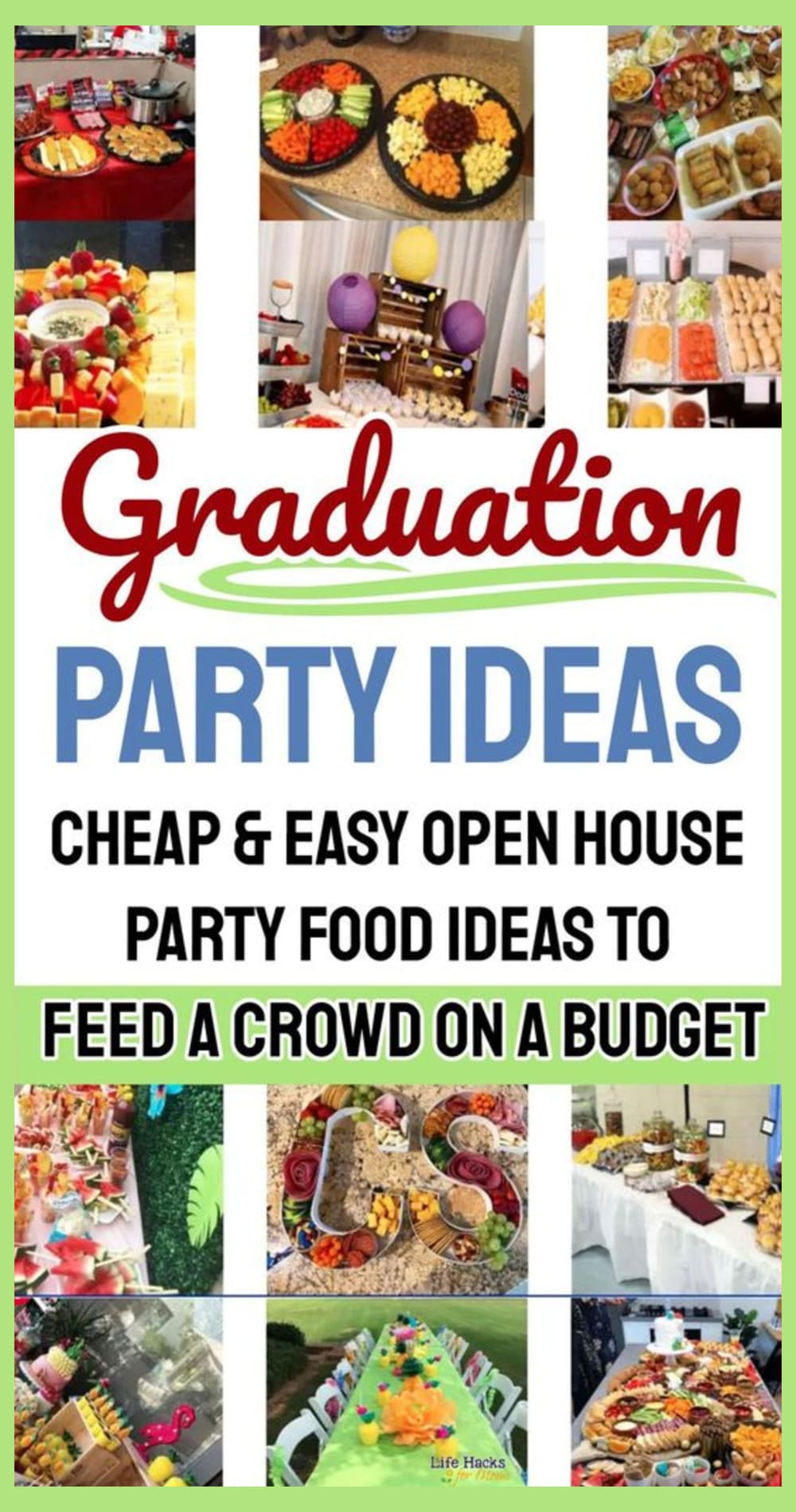 Miss Anything?
Go back to the top of: ==>> Cheap and Easy Graduation Open House Finger Food Ideas
Go back to a specific section: