---
Best Make Ahead Mini Desserts That Freeze Well –
My FAVORITE Freezable Cute Little Bite Size Desserts – Individual Cheesecakes, Bite-Sized Cakes, Single Serve Dessert Bars, Sweet Treats and Dessert Cups – these are my favorite freezer-friendly mini desserts for the easiest make ahead desserts for a party crowd that can be pre-made and frozen until you're ready to serve them.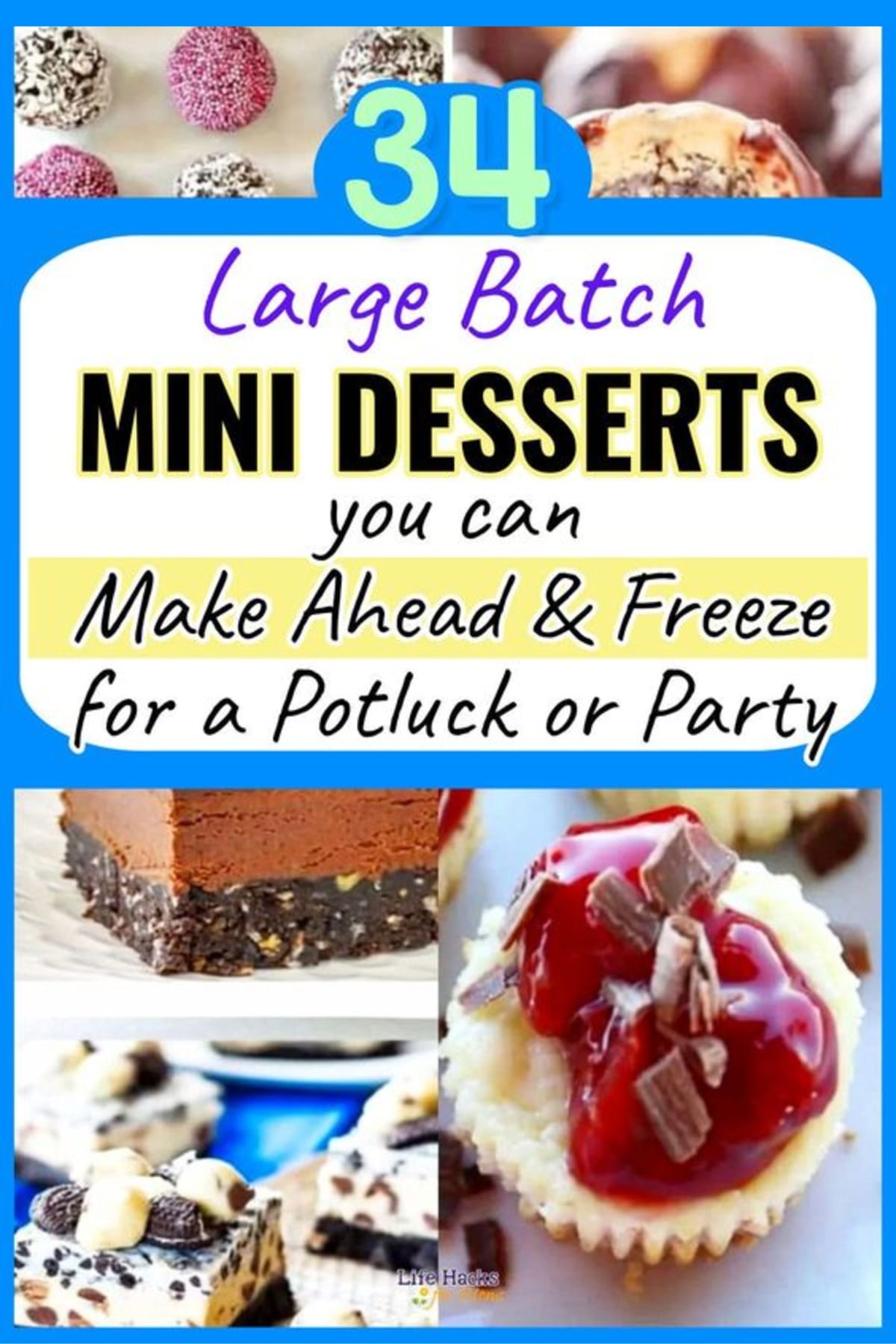 Welcome to Life Hacks for Moms - we hope you enjoy all our tips and tricks for busy moms! Please note that we use affiliate links and ads to generate income at no cost to you.
---
Easy Bite Size Desserts
I can't wait to share my favorite EASY bite size desserts with you! They're all freezer friendly mini desserts so you can make these desserts and sweet treats ahead of time and use them when you're ready for your party dessert table or a single-serve sweet treat when your sweet tooth strikes.
From no bake mini cheese cakes to simple freezable make ahead desserts, you'll want to save this page for future use.
I'm sure these mini desserts you can freeze will be YOUR favorites too!
Let's jump in and see all the easy desserts to make-ahead and freeze I found.
Make Ahead And Freeze Mini Desserts
In the picture below are my FAVORITE 4 mini desserts that freeze well.
I'll link to each recipe UNDER the picture.
Just look how gorgeous and YUMMY they look!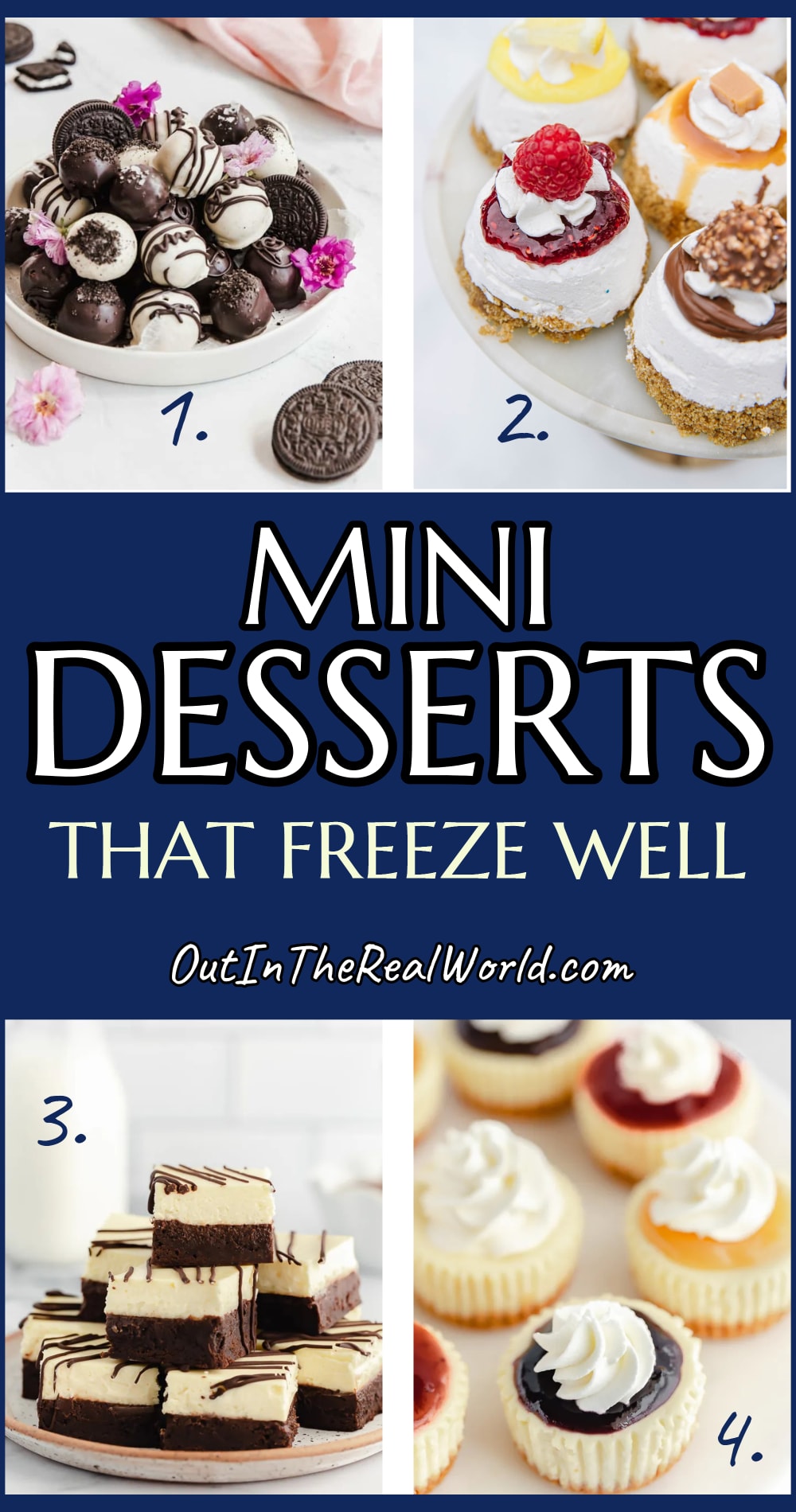 1 – Oreo Truffles from Celebrations At Home Blog – print recipe here.
---
2 – NO BAKE Mini Cheesecakes from Happy Money Saver – print recipe here.
---
3 – Mini Cheesecake Brownies from I Live Well Bake Often – print recipe here.
---
4 – Mini Cheesecake Bites from I Live Well Bake Often – print recipe here.
Freezable Make Ahead Christmas Desserts
There are LOTS of freezer-friendly make ahead Christmas desserts on this page – super easy to make multiple batches ahead of time and freeze for when you're ready to serve them or take them with you.
(tip: these freezable desserts make great Christmas gifts too!)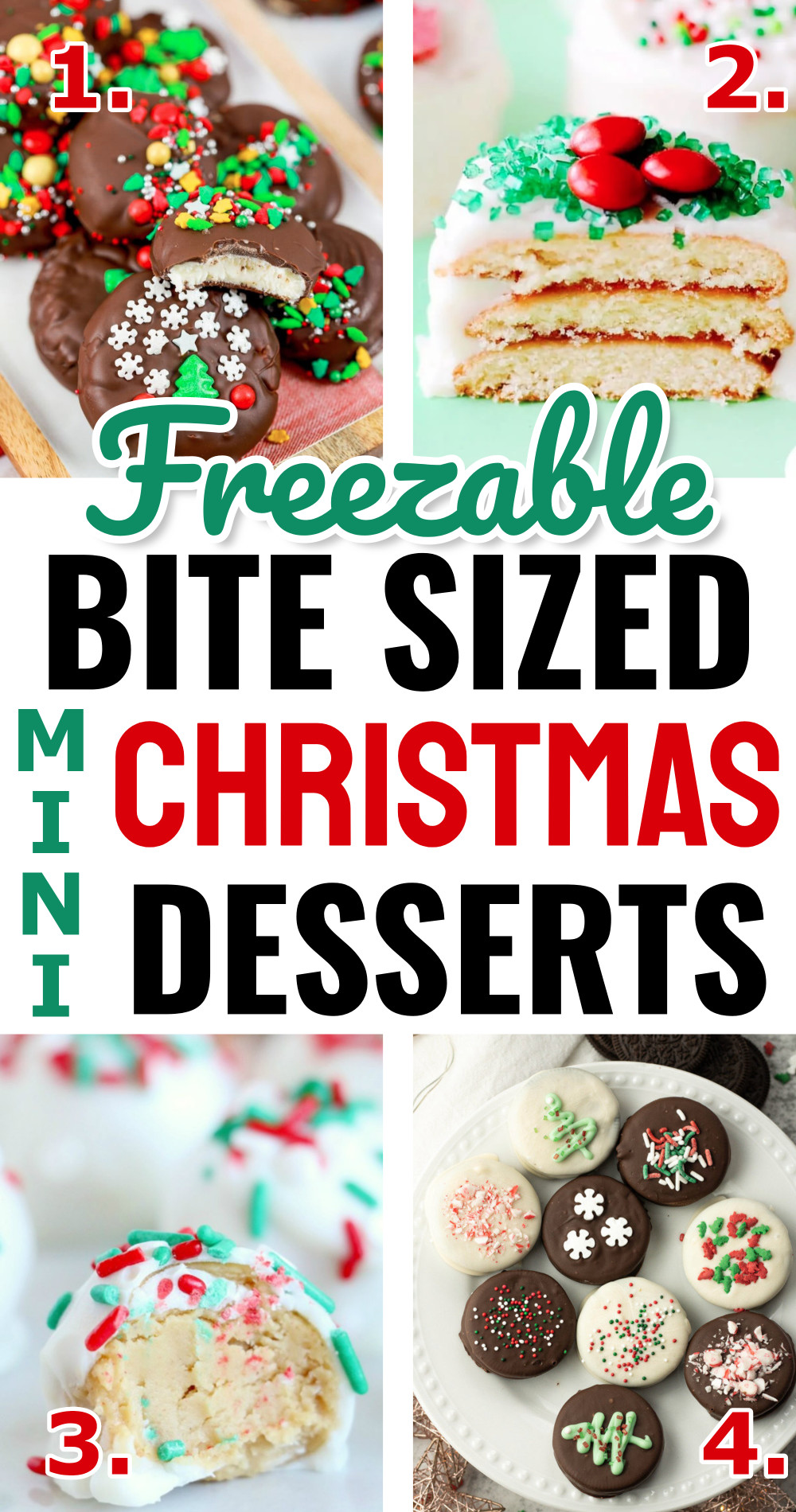 Recipes from the image above:
(1) – Homemade Mini Peppermint Patties – see the recipe
---
(2) – Nilla Holiday Cake Bites – see the recipe
---
(3) – Christmas Peanut Butter Balls – see the recipe
---
(4) – Chocolate Dipped Oreos – see the recipe
Bite-Sized Lemon Cakes
Since I've got lemon on my mind after just posting all these EASY lemon desserts, let's start with one of my favorite lemon desserts you can freeze… mini lemon cakes.
These individual lemon cake bites are so good – they're very "airy", moist and light and the glaze is outstanding.
And yes, they freeze well too (just freeze them in an airtight container)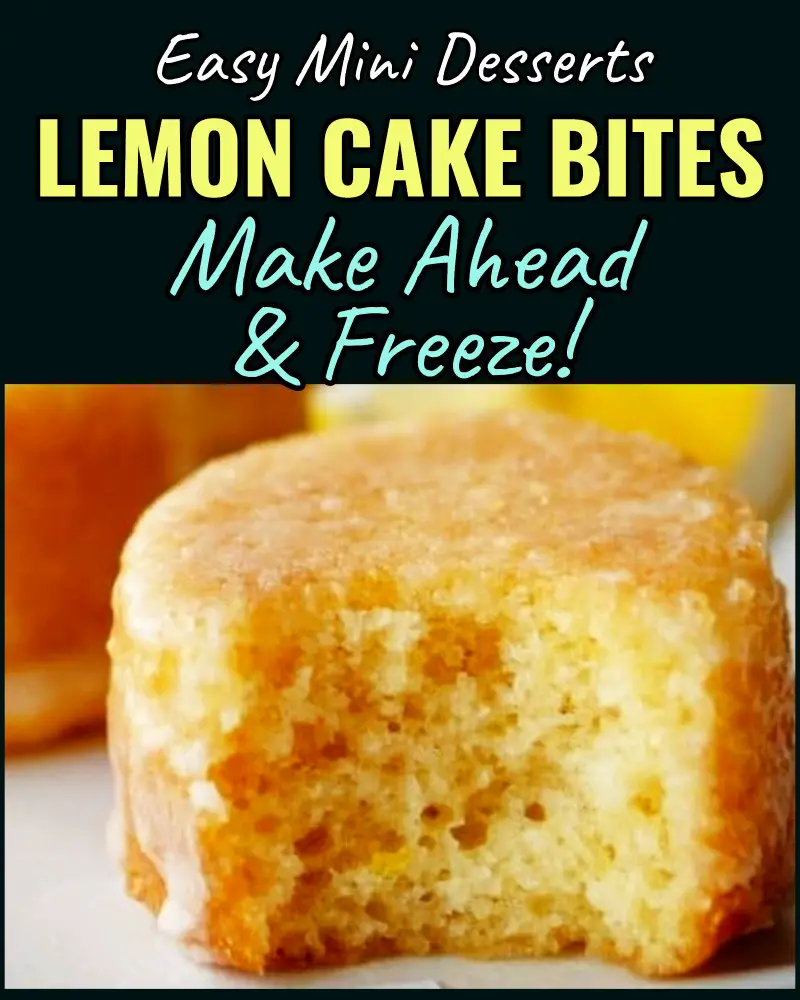 Bite Size Desserts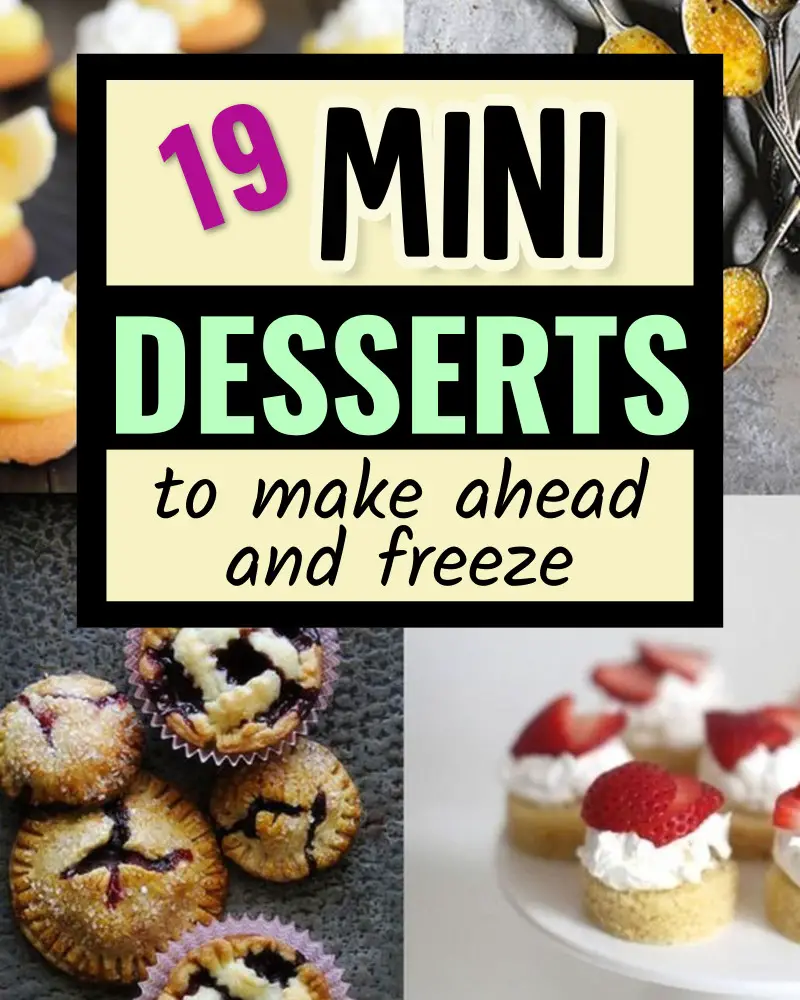 Mini Oreo Cheesecakes
Simply putting the words "Oreos" and "Cheesecake" in the same sentence makes these Oreo Cheesecake mini desserts at the top of my list.
They are an absolute crowd-pleaser – and yes, they CAN be made ahead of time and frozen.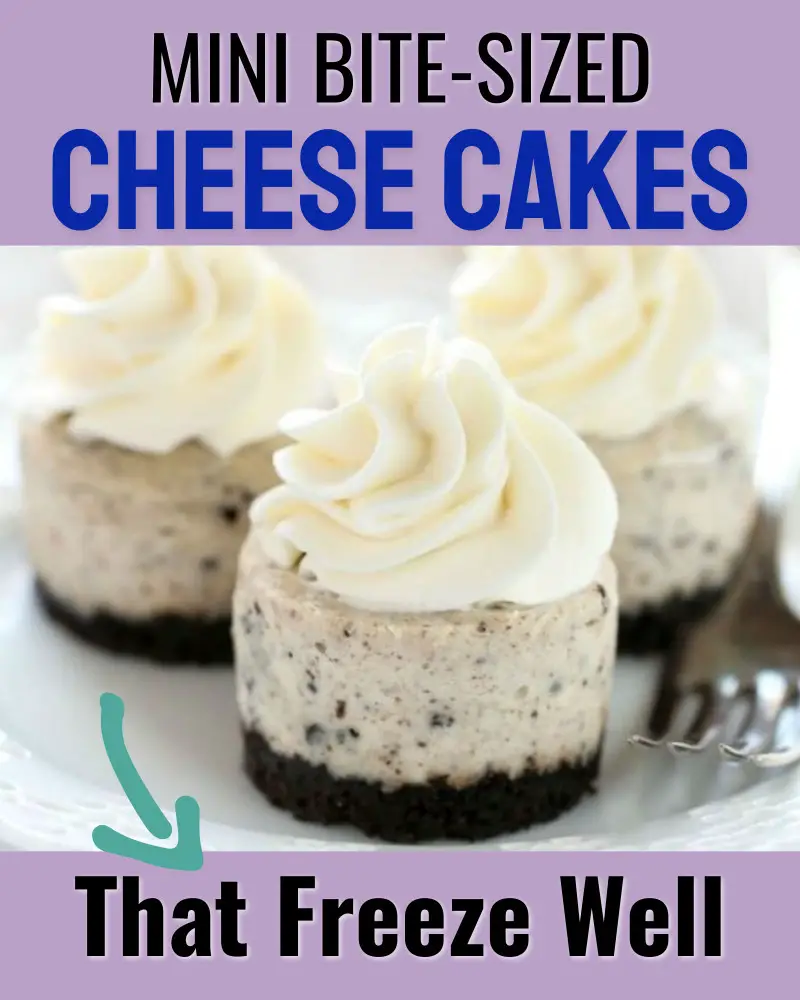 Grab and Go Peanut Butter Buckeyes
Aren't these unique peanut butter buckeyes the cutest!??!
Best of all, they are NO BAKE mini desserts that are freezable so you can make them ahead of time for Thanksgiving!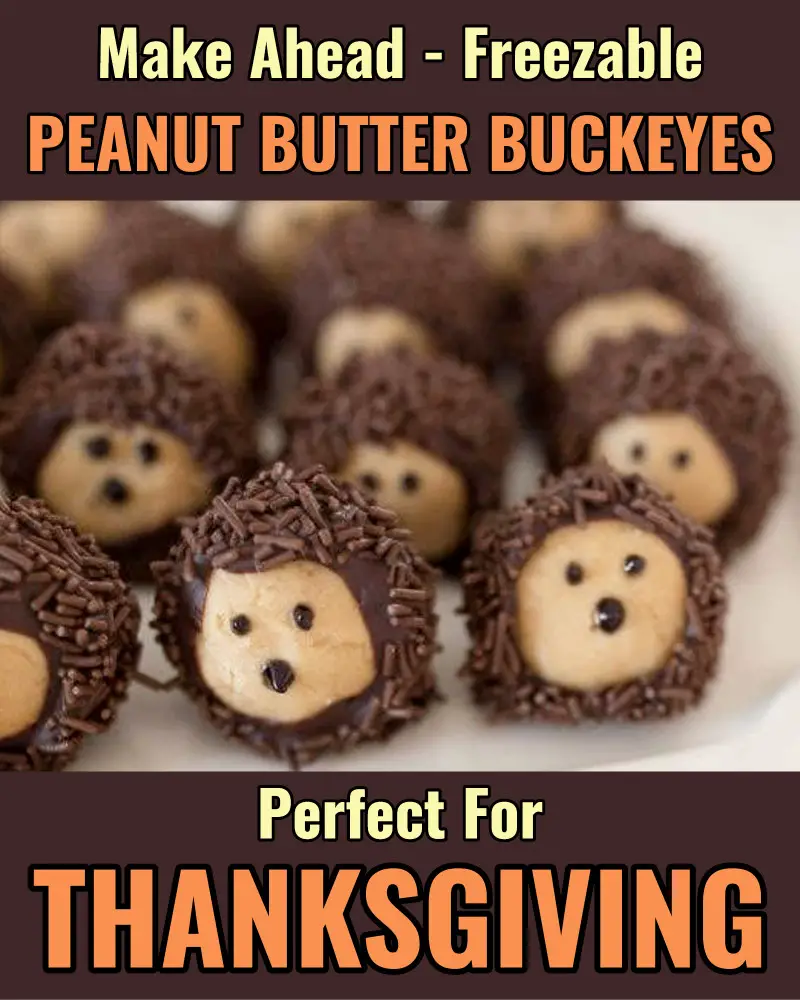 ✅ See ALL Thanksgiving Desserts Here
Freezable Individual Desserts
Looking for individual-serve desserts you can make ahead and freeze? Below are 4 of my personal recipe resources for simple individual dessert recipes that all freeze well.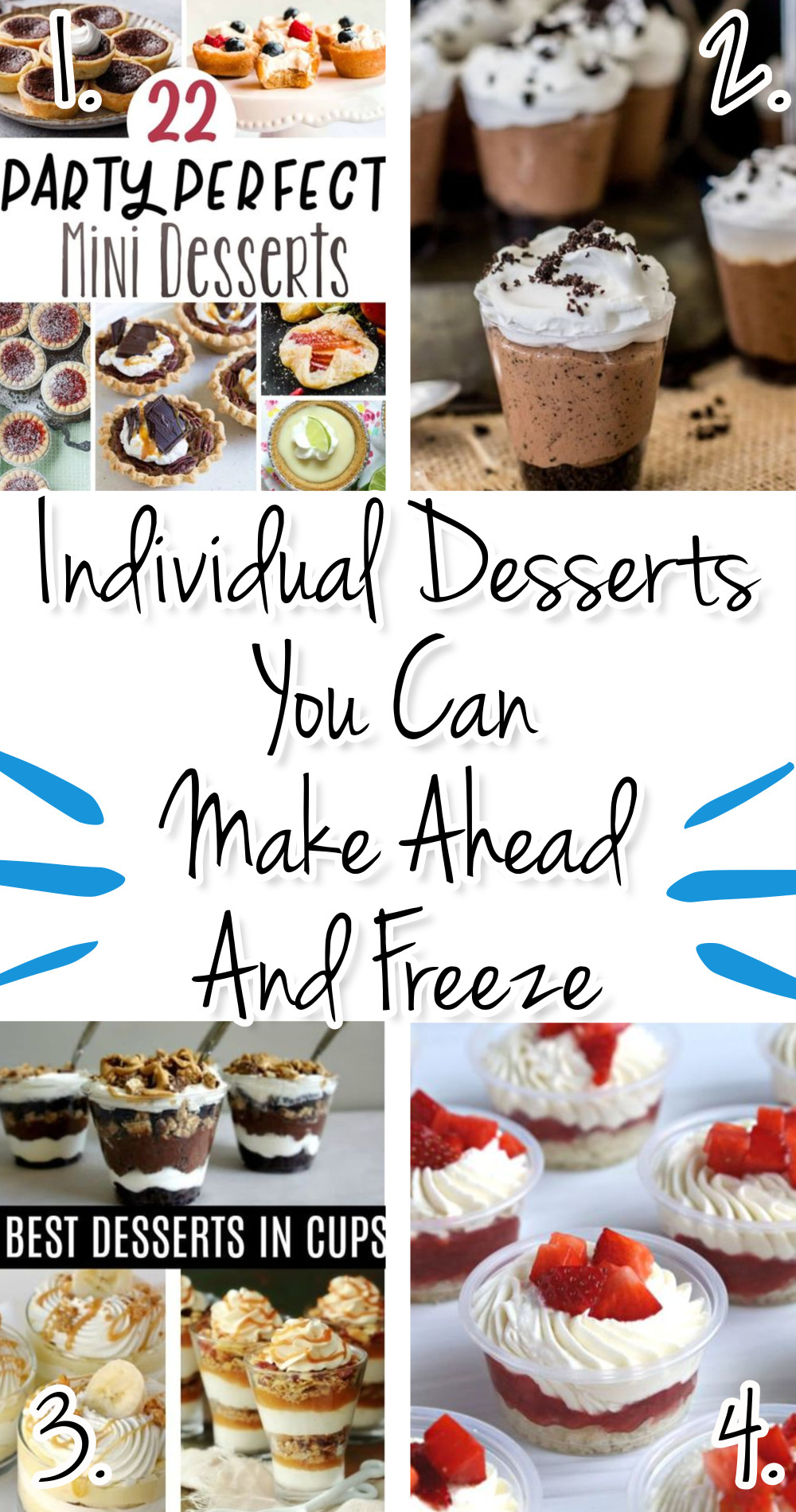 ✅ The Best Blueberry Dessert Recipes You'll EVER Make (so EASY too!) – these easy blueberry desserts are quick, easy, no bake and more…the best blueberry desserts in the WORLD (see all blueberry dessert recipes)
---
1 – Make Ahead Mini Desserts: 22 Recipes For The Perfect Party – Make ahead mini desserts are great for parties. They're easy to make, and everyone can enjoy them. Check out these 22 recipes of amazing mini desserts…
---
2 – Nutella Crunch Dessert Shooters – A creamy, crispy-cookie-bit-stuffed Nutella filling layered over an Oreo crust and topped with whipped cream and more cookie crumbs. Such an easy dessert!
---
3 – 15 Best Desserts in Cups – If you're looking for easy mini desserts, then you're in for a real treat with these 15 Best Desserts in Cups! Dessert cups are all the rage right now and we think…
---
4 – Strawberry Shortcake Dessert Cups – Strawberry shortcake dessert cups are an easy and delicious treat! Moist vanilla cake topped with sweet strawberry sauce and cream…
Yogurt Bark
Have you ever considered making yogurt bark? It's an easy freezer dessert to make and it is not only delicious, it's really pretty!
Here are 4 Frozen Yogurt Bark recipes that I love!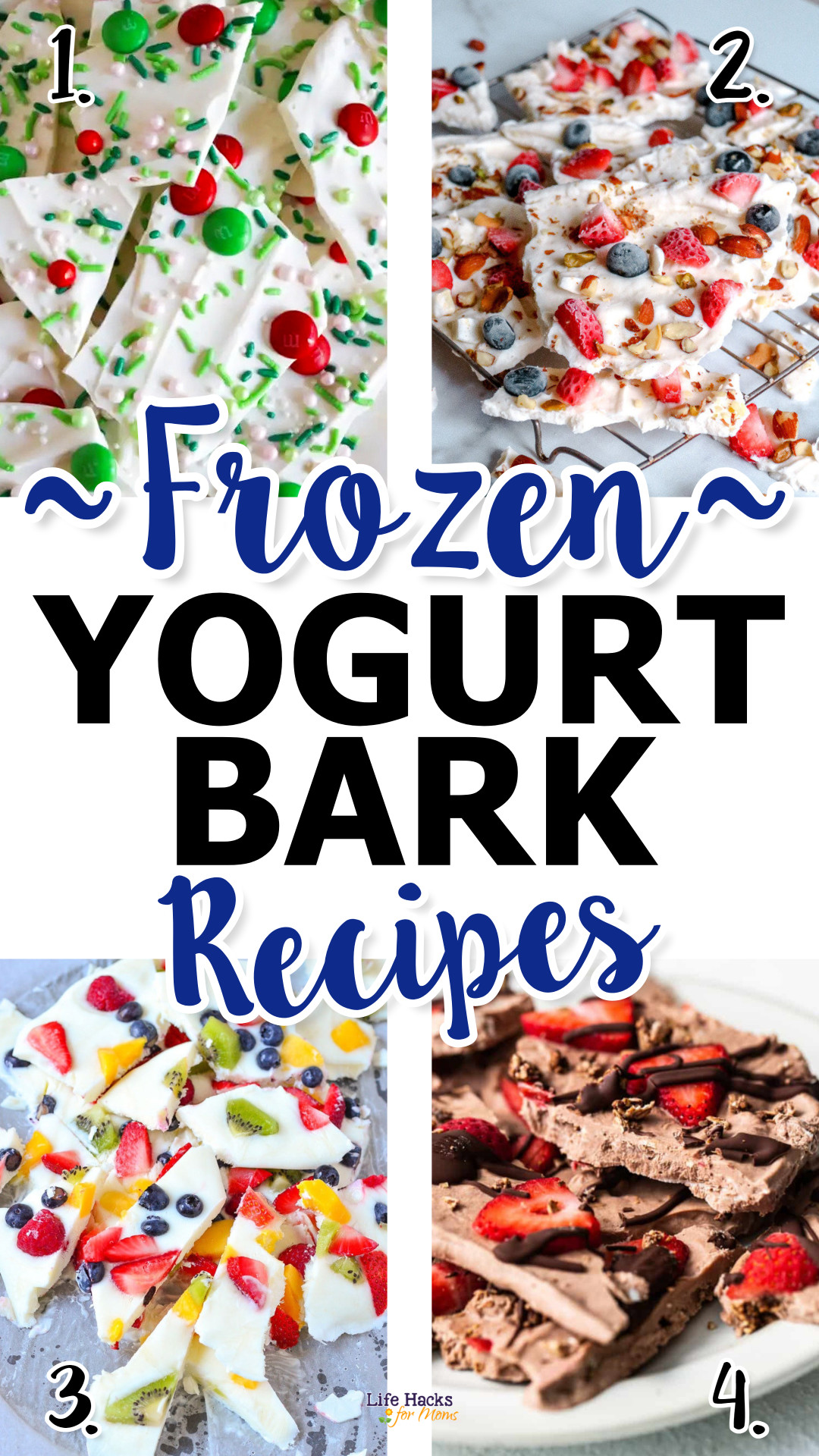 Yogurt Bark and Candy Bark recipes in the picture above:
(1) – White Chocolate Christmas Bark – the main recipe is a white chocolate bark, but try it with yogurt instead… see the recipe
---
(2) – Frozen Yogurt Bark With Berries and Nuts – Beautiful (and healthy) Greek yogurt bark with strawberries, blueberries and crushed mixed nuts… see the recipe
---
(3) – Frozen Yogurt Fruit Bark – Only 3 ingredients… yogurt, vanilla and cut up fruit… see the recipe
---
(4) – Chocolate Strawberry Frozen Yogurt Bark – sweetened with maple syrup and mixed with chocolate granola to create a deliciously crunchy bark topped with strawberries and drizzled with chocolate… see the recipe
Mini Brownies
Wouldn't these mini brownies be super cute for a Bunco party or game night event?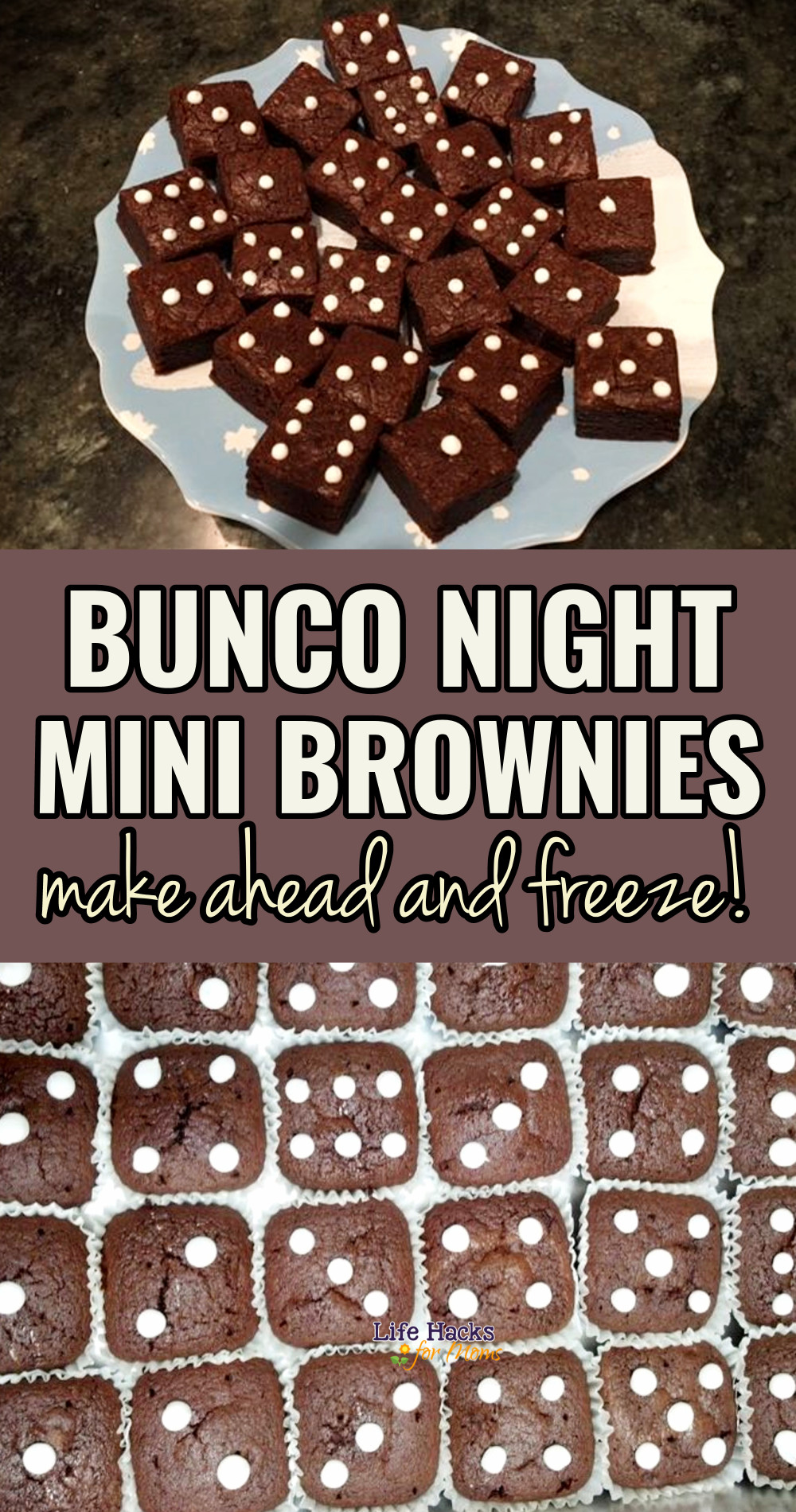 Just make your favorite box mix brownies, use a square cookie cutter to cut them into a dice-shape, then, when you're ready to defrost and serve them, dot each bite-size brownie with white icing for the dice "dots".
Fun, right!
More Make Ahead Desserts That Freeze Well
More Easy Desserts