---
Moving into a loft apartment or a loft-style studio apartment? How exciting!
But, if you're on a budget, decorating your loft apartment will require some creativity and frugal DIY decor ideas.
Let's take a look at loft decorating ideas and pictures that should be perfect for your studio loft, 2nd floor loft or open space small loft apartment whether you rent OR own your loft.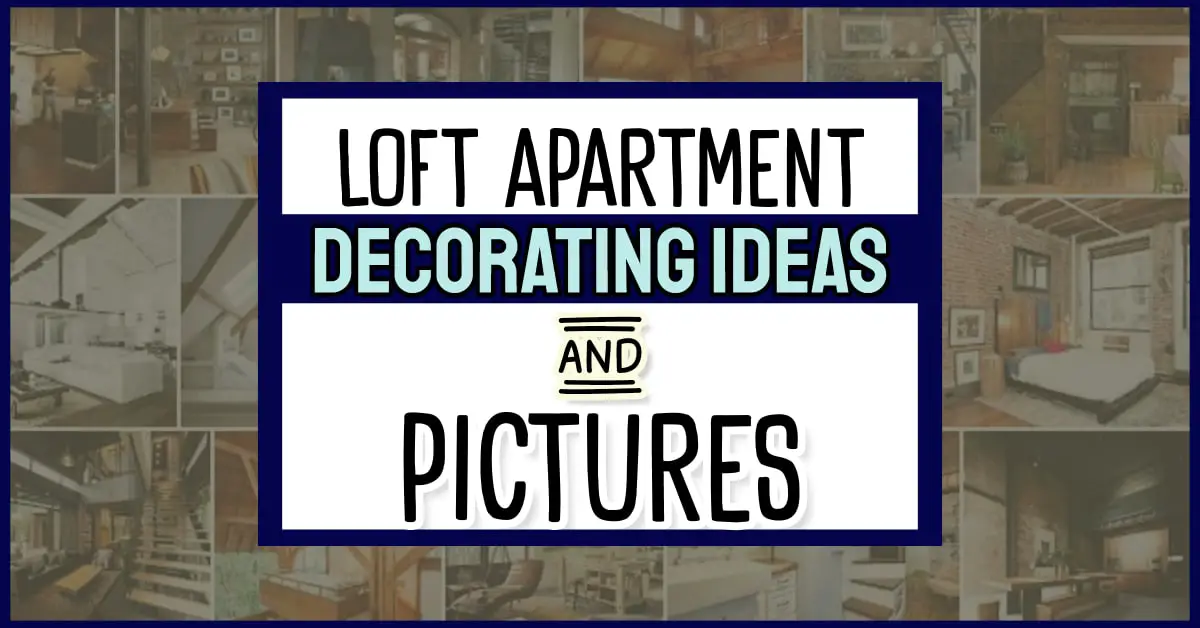 Welcome to Life Hacks for Moms - we hope you enjoy all our tips and tricks for busy moms! Please note that we use affiliate links and ads to generate income at no cost to you.
---
If you have a loft apartment, you probably are spending a lot of time looking for unique ways to decorate your small space – and there a LOT of really clever loft-style decorating ideas for small apartment and studio apartments, aren't there?
Loft apartments have such a wonderful open space concept that is usually upstairs and /or the 2nd floor or a building – many times above small businesses (like I see a lot of in small cities, like downtown Savannah, Georgia)
You may also live in a loft apartment in some sort of industrial building that has been converted into multiple loft and loft studio apartments.
That's when it's REALLY fun since you have all those old decor, flooring, brick and textures to work with!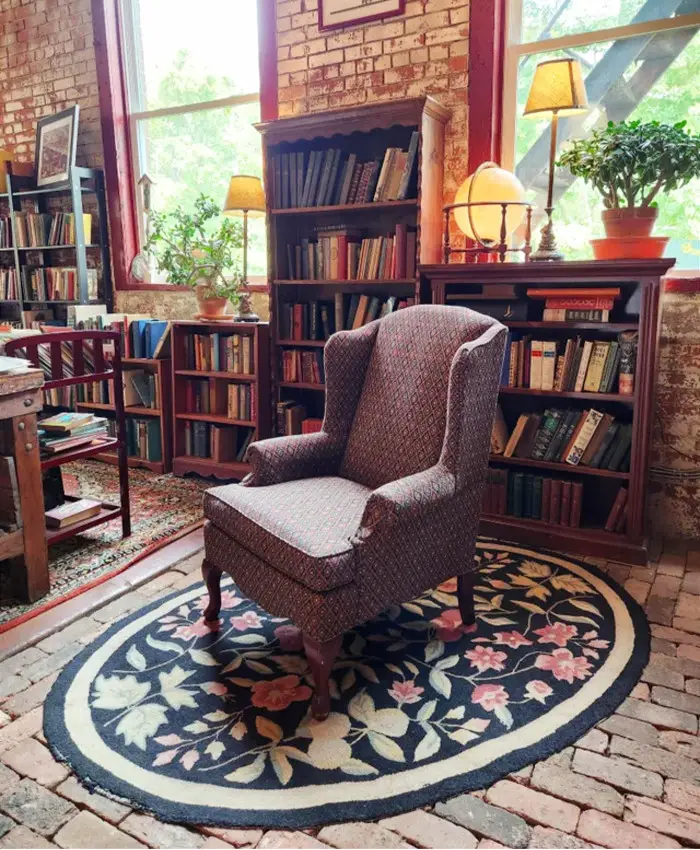 There are 2 main types of loft apartments…
There's the "true loft" apartment which is one-story and a wide open living space similar to a warehouse space.
Then there are the loft apartments which are basically a 2-story unit with the bedroom being a loft above the main living area.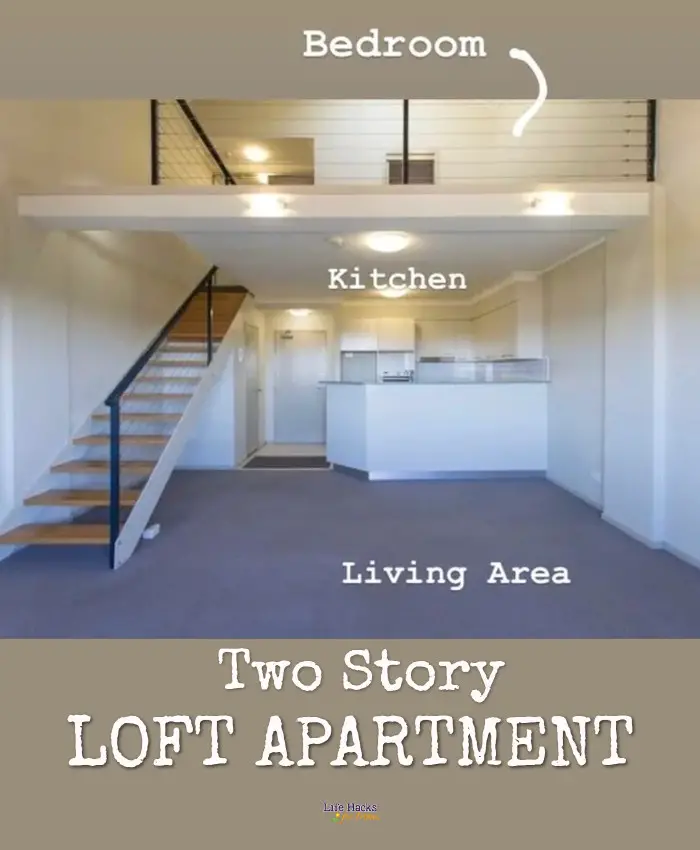 Both styles of loft apartments have open and spacious floor plans which gives you a lot of options for decorating it.
Regardless of where YOUR loft apartment is, there's no doubt about it – a loft is a great place to call home!
When decorating your loft style apartment, you first need to decide what you style of decor YOU like.
Love bright colors with more of a shabby chic minimalist look?
Do that!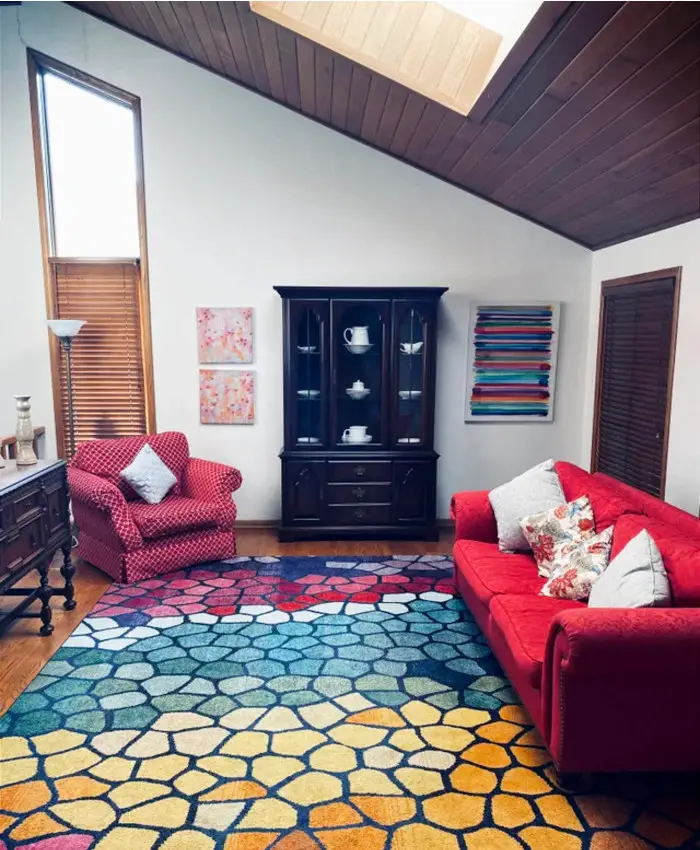 A very popular decorating idea is the industrial loft style – and that's MY favorite too.
In my opinion, it's a wonderful decorating style to make your loft more cozy yet still keeping with the overall aesthetic that makes loft apartment living so appealing.
You can use that rustic modern industrial decorating theme through every space in your loft from the kitchen area, to the living room area and into your bedroom area.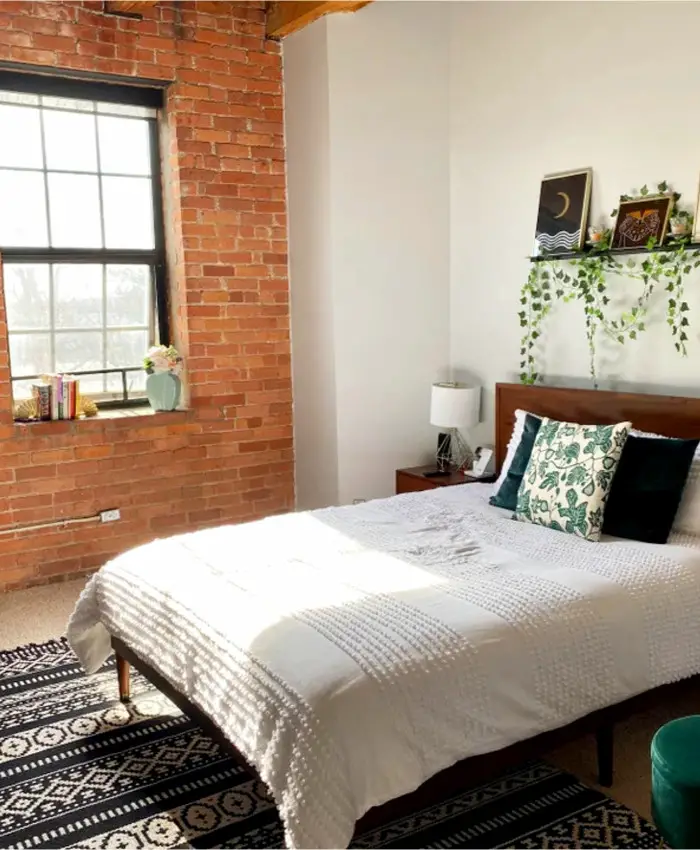 For example, if you leave the loft walls and ceilings in their current industrial appearance, you can still weave in YOUR personal decor preference throughout. Let all that natural light in too!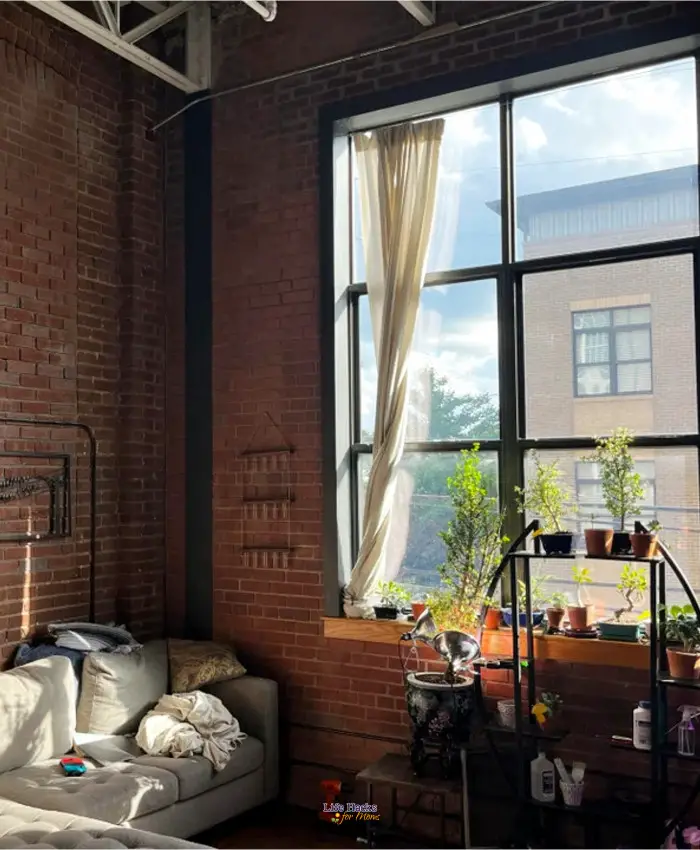 In short, that's pretty much what loft-style decorating is all about – using the cool natural elements of your loft such as brick walls, ceiling beams, wood floors, etc as they are – and then, bringing in YOUR decor accents, warm & cozy paint colors and furniture to accentuate the overall aesthetic of your loft area.
You can also go modern when decorating your small loft and bring in those clean lines and elegant off-white walls that are so popular.
The best idea for decorating a loft apartment is to combine BOTH aesthetics – the rustic industrial WITH the modern decor theme.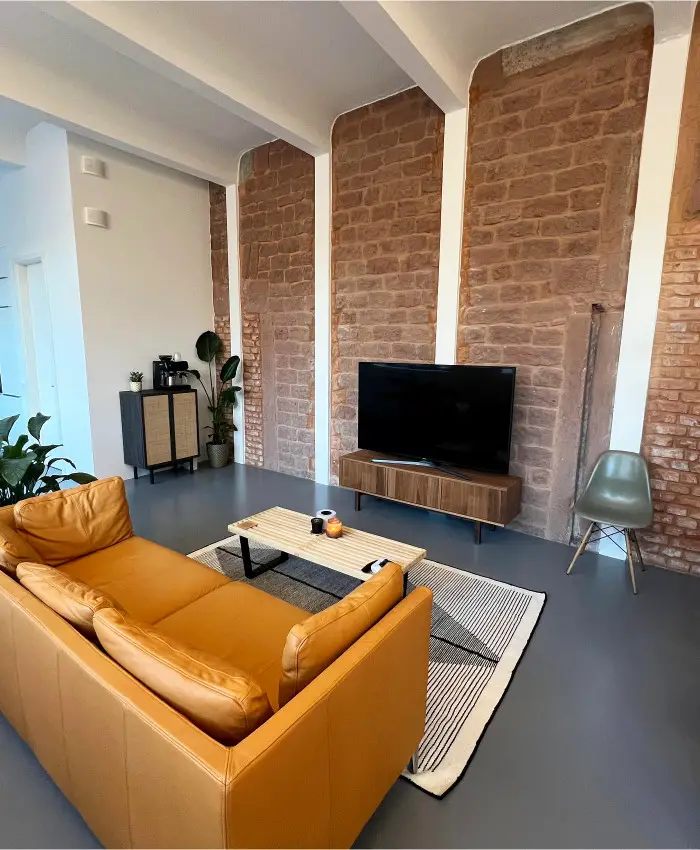 Once you decide on the overall aesthetic style of decor you like and want, then it's time to decide what type of furniture you want.
Minimalist modern furniture looks the best in a loft apartment, but it's YOUR living space so be sure to decorate it so your home feels warm and cozy to YOU.
Leave the walls in your loft in the original state. By exposing and highlighting the brick and timber you will give your home a very unique feel.
Have exposed pipes in your loft apartment?
Decorate them – don't try to hide them! It's part of the overall loft aesthetic so show them off.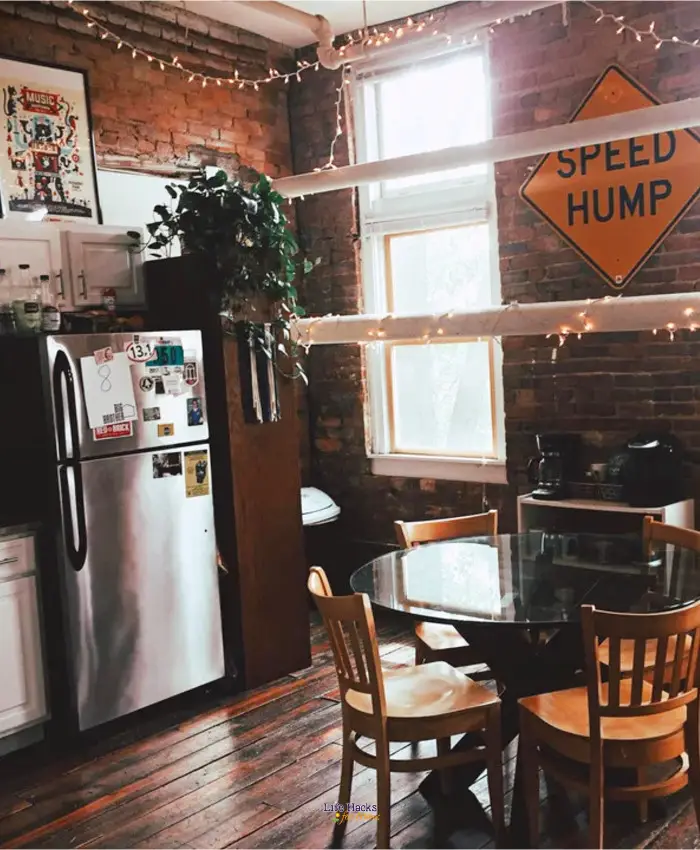 Get creative with room dividers to help create different living areas in your loft.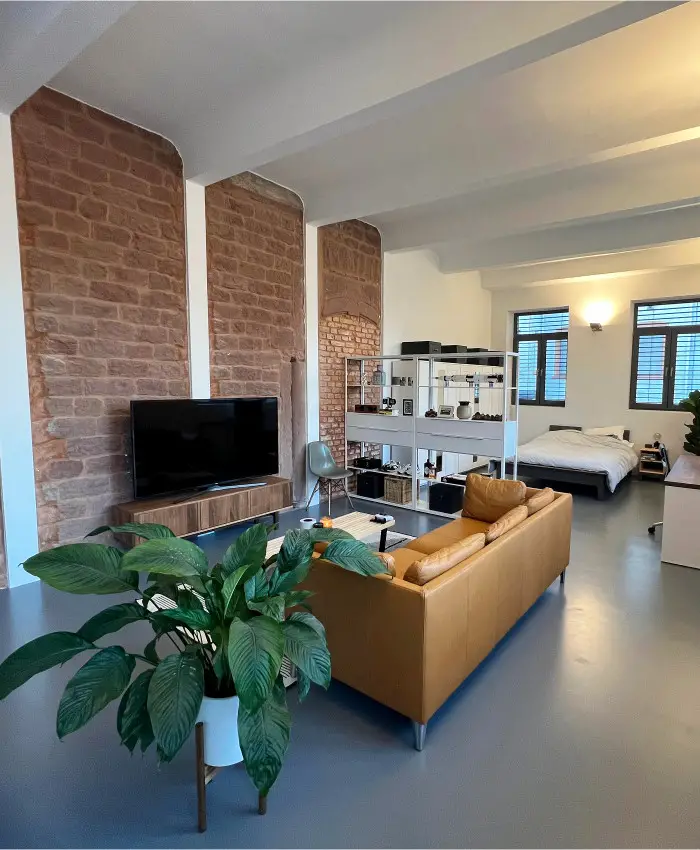 As you can see, you can still incorporate cheap dreamy bedroom decor like you see on TikTok with your loft space aesthetic.
Be sure to choose RELAXING colors too!
Repurpose some thrift store furniture to create truly unique decor items that reflect your personality and decorating style.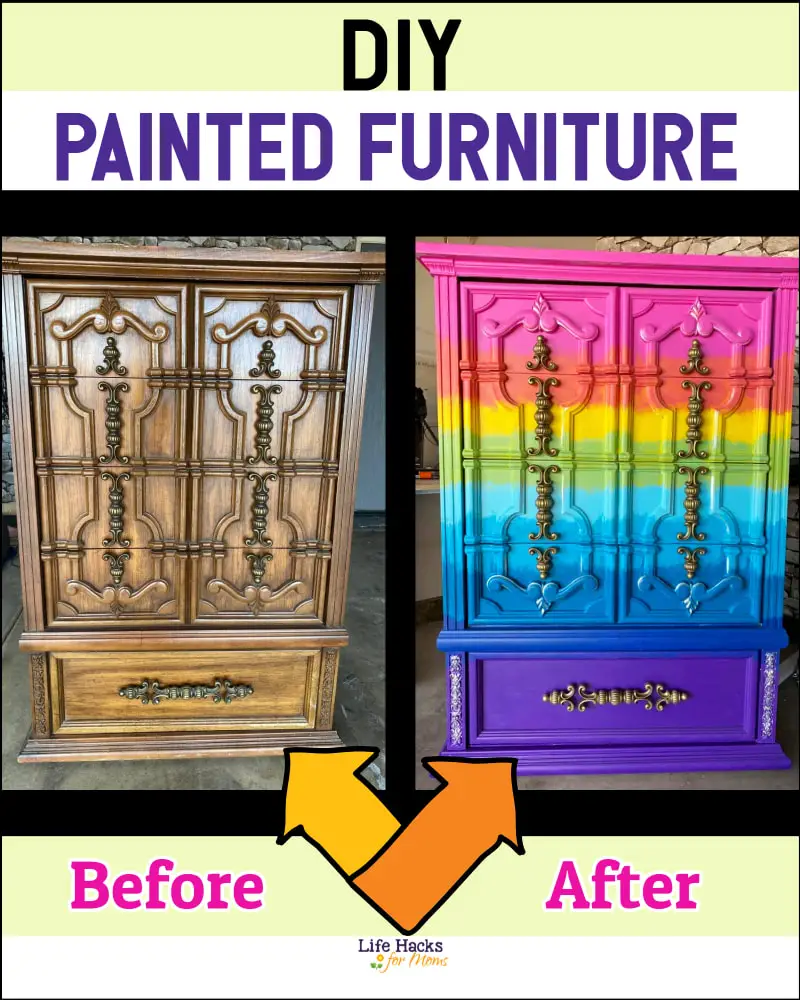 Don't forget storage space!
Storage is a BIG challenge in a small loft or studio apartment..
Here are 50 clever storage ideas to try.
What To Read Next: