---
Popular Home Decorating Trends This Month –
Let's take a look at trendy and popular home decor styles and decorating ideas I see gaining traction this month.
Some really clever and cheap house decorating ideas, too!
If you like looking at new home decorating trends, these pictures and ideas are for you.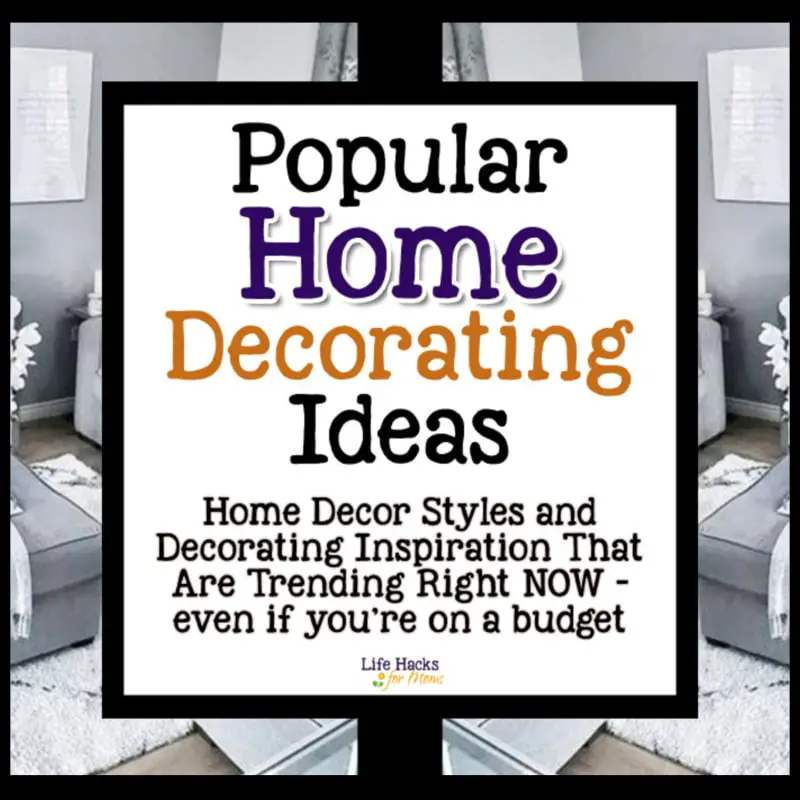 Welcome to Life Hacks for Moms - we hope you enjoy all our tips and tricks for busy moms! Please note that we use affiliate links and ads to generate income at no cost to you.
---
Home Decorating Trends
When it comes to home decorating ideas, there are popular trends and timeless classic decor styles.
The goal is find a nice balance of both so your home decor doesn't look outdated quickly.
The best mix is finding your style of your favorite room decor and using the trending home decorating ideas on a budget you'll find in the pictures below.
From the living room to the bedroom, to paint colors or your front porch or your laundry room, you're sure to find a popular home decor trend that will work for YOUR home… and your budget.
Big house, small house or apartment, let's refresh your rooms in an aesthetic YOU love.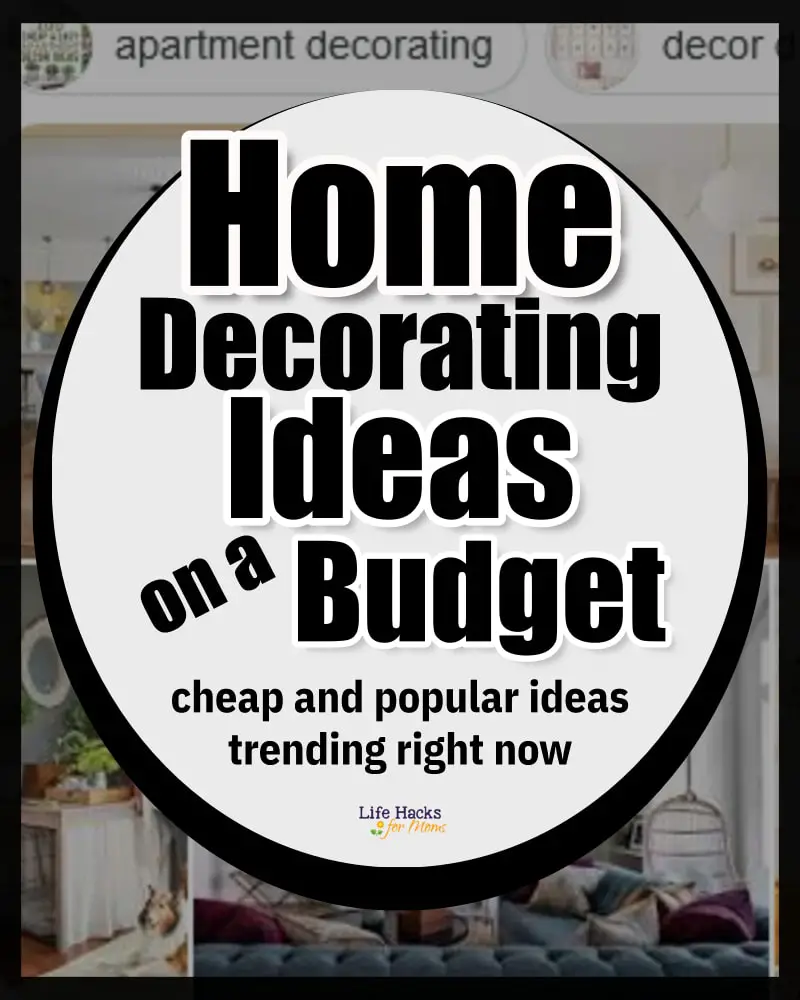 Refurbished Furniture
As everything gets more and more expensive, it's becoming more popular to decorate with cheap, broken, thrift store or free furniture that is made over into a BEAUTIFUL piece of home decor.
Let me tell ya this – decorating on a budget IS very popular right now – money is tight!
Here are some popular ideas to do a furniture makeover for your house:
Popular Colors
Paint colors go through trends (just like the mini skirt haha!)
Here are some very popular paint color ideas for inside your home:
Living Room Ideas
A warm cozy living room is SO popular right now – especially in shades of GREY.
Here are some popular grey living room decorating ideas:
Home Office Ideas
SO many more people I know are working from home now – or do a hybrid remote working schedule where they only go IN to the office once a week or so.
That means home office decorating ideas are becoming more and more popular.
Here are some popular home office decorating ideas I really like:
Most Popular
Know what's MOST popular when it comes to home decorating?
Having LESS.
Minimal stuff – less clutter – clean colors and lines with space to breath.
The good news about this home decorating trend is…
You can do it for FREE.
Sure, you can decorate a room without buying anything – but that takes creativity.
But, you can make your spaces have a more minimal aesthetic just by learning how to purge your house of JUNK.
Having too much stuff in any room takes away from the beauty of any decorating project you try.
Know what can help?
Free printable declutter task lists.
I LOVE lists – and I really love checking things off and seeing my progress.
If you're the same way, here's some free printables that you'll love too.
On My Radar
Here are some other home decorating trends and ideas that I'm keeping my eye on.
Whether it's Christmas decorating trends this year or a simple DIY kitchen makeover, everything needs to be done cheap these days.
I love to redecorate as much as the next gal, but I will NOT go broke trying to keep up with the trends.
Miss Anything?
Go back to the top of:
==>> Popular Home Decorating Ideas
Go back to a specific section:
More Decorating Ideas